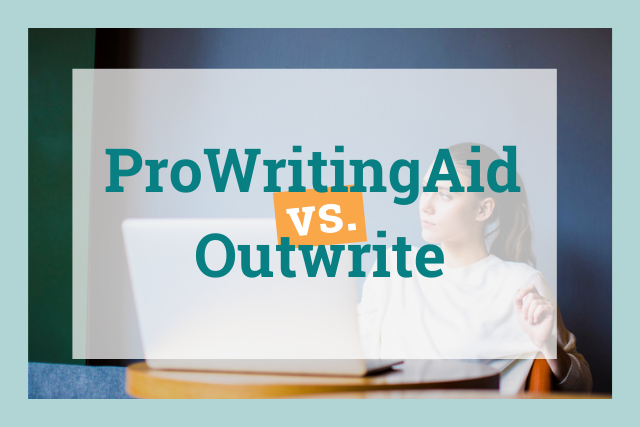 Today's online world abounds in communication: emails, articles, social media posts, messaging. With tasks and life fighting for our time, getting your words out as quickly as possible is a major writing goal. Online editing tools help you write more efficiently and effectively.
Clarity is the foundation of strong writing. Outwrite and ProWritingAid are two online editing tools designed to help you edit as you write to improve clarity.
Why Do You Need a Grammar Checker?
Professional, effective writing goes beyond good grammar and spelling. The words you choose and how you phrase your sentences are key to creating text that is easy for your audience to read.
Complicated phrasing can make your writing difficult to understand. In fact, if it is very complicated, readers will skip it. And the same goes for the words you use. When you replace vague words with more precise words, your clarity improves.
Spelling errors can result from something as simple as a typing mistake, but when you send out a message, that typo may be the only thing your reader remembers.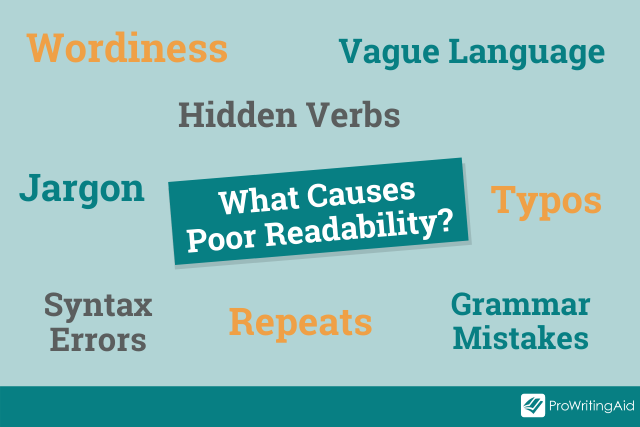 Online editing tools help you check for errors as you write—but which software does it better?
Both Outwrite and ProWritingAid offer suggestions to improve your writing. Today, we'll compare their usability, accuracy, and extra features to help you decide which one is right for you.
How Do Outwrite and ProWritingAid Work?
Outwrite's primary goal is to help writers improve text with what they call "eloquence," making sure the text flows for readability and the vocabulary is precise rather than vague.
ProWritingAid has over 20 reports to help you evaluate and fix further problem areas that affect readability like repeated words, poor sentence length, variety, and redundant language.
Both ProWritingAid and Outwrite use artificial intelligence (AI) to spot writing corrections as you write.
But what do these suggestions look like for users?
In Outwrite, suggestions appear as highlights. You click on the suggestion to implement it in your text, and the editor immediately jumps to the next suggestion.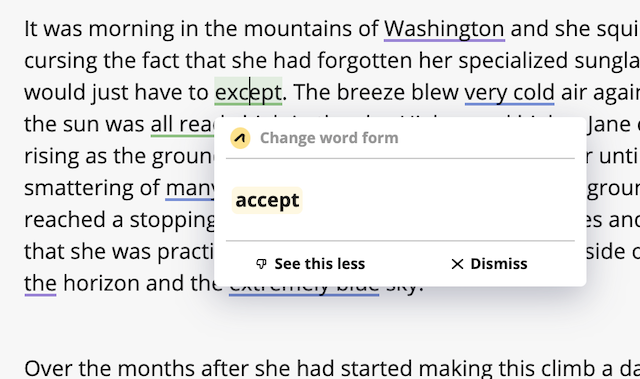 In the free version, you get access to grammar and spelling suggestions. Outwrite's style and structure feedback, including synonyms and some comma suggestions, is reserved for premium members. You'll still see the highlights for them, but not the suggested change.
ProWritingAid allows free users to see and implement all of its suggestions on up to 500 words. Once you've worked your way through ProWritingAid's suggested changes, you can be confident that your document will be up to scratch.
So how do the softwares compare on the suggestions they offer? Let's edit some sample text in both editors to see what they propose.
Spelling and Grammar Suggestions in Outwrite
Outwrite's free subscription offers essentials for quick online editing:
Spelling and Grammar: Identifies and corrects spelling and grammar errors as you write.
Thesaurus: Highlight or double-click a word to see a list of alternate expressions in the sentence's context.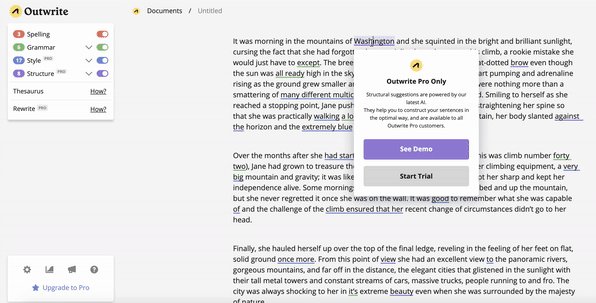 As you can see in the gif above, working through the highlights leaves us with plenty of errors left to correct with no helping hand from AI.
In addition to the suggestions you see above, the free version offers five sentence-rewrite suggestions per month. Highlight the sentence and Outwrite creates suggestions for you to choose.
With Outwrite, you can correct basic grammar and spelling issues and identify where you could use more precise wording to improve style simplicity.
Spelling, Grammar, and Style Suggestions in ProWritingAid
Now we'll try ProWritingAid: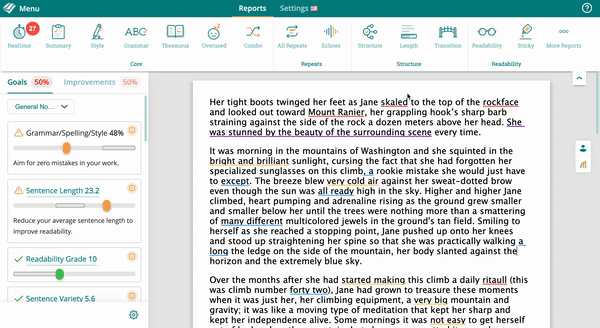 Here, you get access to all of the suggestions Outwrite offered, as well as passive voice rephrasing and redundant language suggestions. You can also track how your editing affects your overall document scores to the left of your screen with ProWritingAid's Goals.
Or, if you prefer working through suggestions quickly, you can navigate through them with a few clicks using the improvements panel.
If you're unsure about what a suggestion means, or why you're being told to change something, ProWritingAid comes with in-tool learning resources to help you out. Just click on the orange 'i' icon on a ProWritingAid suggestion to learn more. Outwrite only offers automatic correction without added learning resources.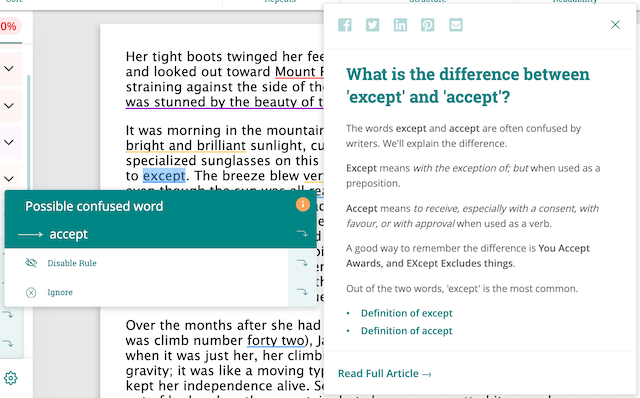 When it comes to suggestions, ProWritingAid goes further than Outwrite to hep you improve the style, structure, and readability in just a few clicks.
As well as the realtime grammar, spelling, and style editing you see above, ProWritingAid comes with over 20 reports you can use to evaluate your writing. The free version of the software allows you to run any of the reports on 500 words of text.
You'll find: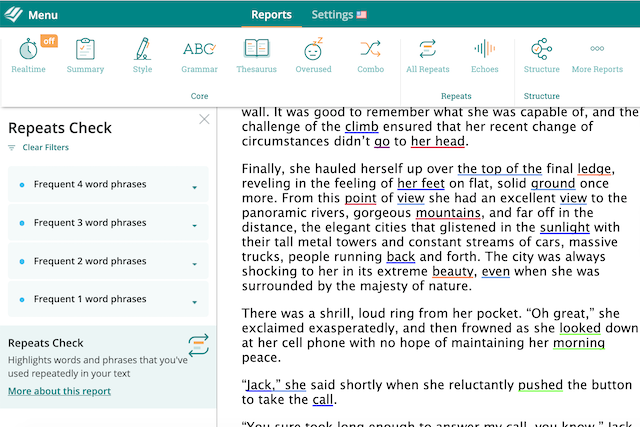 While Outwrite helps you avoid typos and issues with your sentence structure, ProWritingAid gives you a truly comprehensive overview of your text so you always know what to work on next.
Premium Subscriptions: Outwrite vs. ProWritingAid
Both editing tools offer you more features as part of their premium subscriptions. Let's take a look.
Outwrite Pro
Outwrite's Pro subscription adds to the spelling/grammar and thesaurus editing with further features to smooth your writing:
Style improvements—suggestions for more eloquent wording
Structural suggestions—modifications to sentence word order or changes from passive to active voice
Sentence rewriting (unlimited)—choices for diction and fluency
Plagiarism checks (50/month)—checks the originality of your document by searching and comparing it to publicly available text on the internet
Email support—questions answered
The image below illustrates how Outwrite presents rewritten sentences for your choice.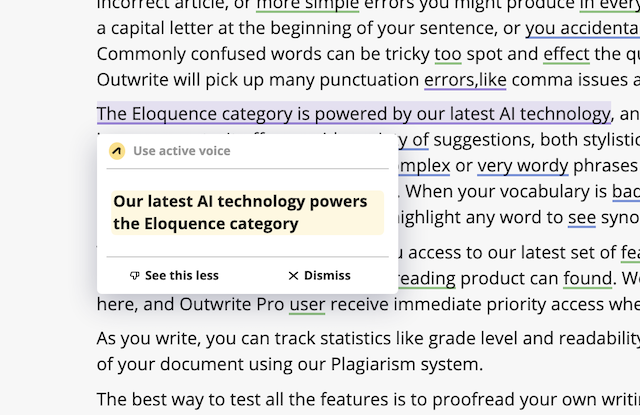 The Pro version centers on helping writers create streamlined prose with a click. The suggestions offer grammar and syntax choices designed to create text that is easy for your audience to understand.
Outwrite's suggestions are helpful, and the rephrasing tool is useful for when you can't pinpoint how to make your writing clearer. However, when we ran the sample text from earlier through Outwrite Pro, it missed some of the passive voice, structure, and readability suggestions ProWritingAid highlighted.
ProWritingAid Premium
ProWritingAid was built with education at its heart. With our Premium subscription, you get more than just full access to the editor: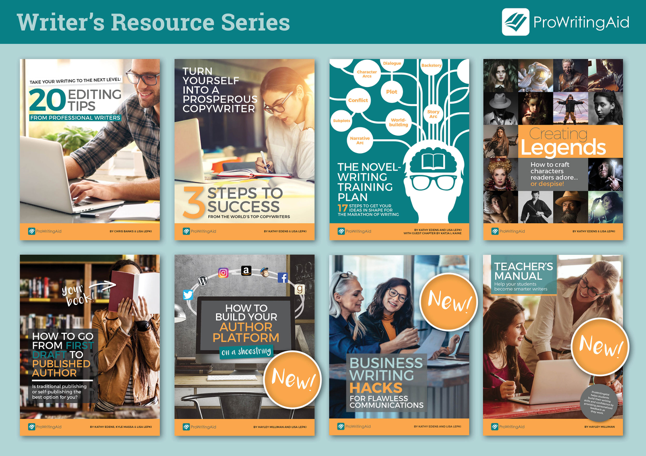 Extensions and Integrations
Outwrite is available as a web app, an extension on Chrome and Edge, an add-on in Google Docs and Microsoft Word, and offers an API for internal team use.
ProWritingAid offers more integrations than any other writing app:
Web Editor
Open Office, Rich Text, HTML, and Markdown
Scrivener and Final Draft docs
MS Word Add-In for Mac and Windows
Google Docs Add-On
Browser Extensions for Chrome, Firefox, Safari, and Edge
Custom API solutions
This means you only need one tool to help you improve your writing wherever you write.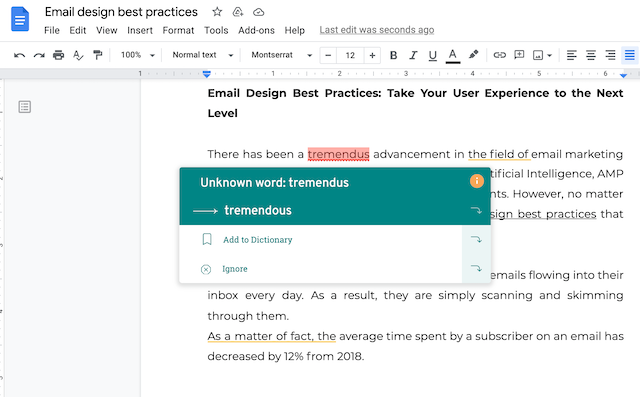 The Best Editing Tool for Businesses
Outwrite's team subscription is based on a per-user cost that is discounted for multiple users. Using the same editing platform helps create a consistent writing style within the team.
Businesses receive consolidated billing for all team members. Meanwhile, all team members have access to support for individual issues.
Writers will find Outwrite's choices easy to implement so they can get on with their busy day.
ProWritingAid's Teams features give you more opportunities for customization.
A team plan assures consistent spelling and writing style among the team members with full access to ProWritingAid's reports and readability enhancements.
You can also create custom rules to ensure that your team use (or avoid) certain vocabulary. Find out more about implementing your style guide with ProWritingAid here.

Our text expander tool, Snippets, helps save you and your team time by allowing you to access a bank of commonly used phrases with simple keyboard shortcuts.
By consolidating your editing process using ProWritingAid, your brand message stays consistent no matter who is writing or where they are in the world.
User Support: ProWritingAid vs. Outwrite
No support is available for the free version of Outwrite, so you must troubleshoot any problems yourself. For instance, when we first installed the Google Docs add-on, it didn't open when we clicked the icon. We had no recourse but to wait and hope. Two days later, when we tried again, it finally opened.
Customer support is available over email to Outwrite Premium subscribers.
ProWritingAid doesn't put its customer support behind a paywall. If you get stuck using ProWritingAid, there are tons of articles, videos, and user guides to help you out.
You can find help:
And if you can't find the answers you need, ProWritingAid's friendly support team are there to help you get started with the editing software.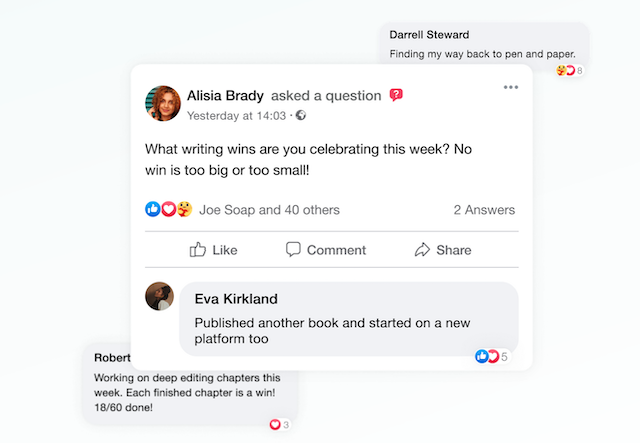 Is Outwrite More Affordable Than ProWritingAid?
Short answer? No.
Outwrite and ProWritingAid have both committed to keeping their free versions free forever. You can sample the Pro version features for seven (7) days before you make a commitment. However, you must supply payment information before you have access to the 7-day trial.
The Pro version of Outwrite has both monthly and annual payment plans. The monthly plan is priced at $24.95 a month. You'll receive a significant saving by paying the annual subscription of $9.95/month billed annually at $119.40.
Team subscriptions receive a further discount per user. The monthly billing is calculated at $14.95 per user, and annual billing is based on $7.95 per user per month, billed annually at $95.40 per user. Either way, team pricing comprises a significant saving for businesses.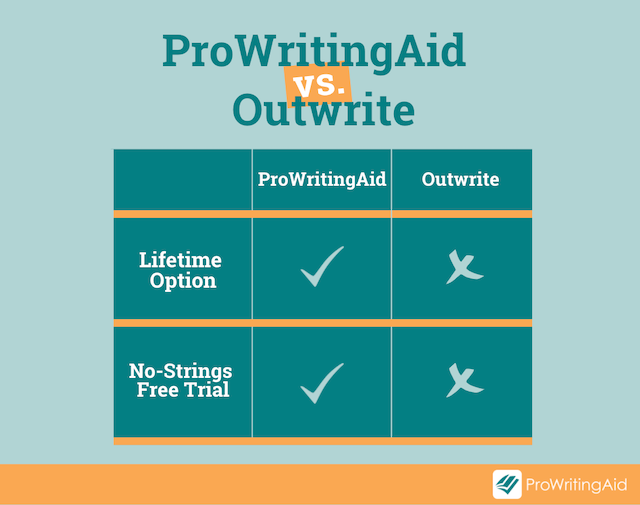 ProWritingAid's 7-day free trial doesn't require you to enter your payment details. When the trial ends, you won't be charged automatically.
ProWritingAid offers monthly, annual, and lifetime subscriptions. With lifetime, you'll have access to ProWritingAid Premium for life for the cost of 5 years of Premium. That includes all future updates and additional features.
Which is Best for You: Outwrite or ProWritingAid?
To create powerful language to engage readers, catching typographical and grammar errors is just the beginning. Correct grammar, spelling, and punctuation are essential elements of writing that gets read. Yes, readers may skip your content if they find errors.
But writing that nails grammar, spelling, and punctuation can still fall flat. Your language—the words you use, the way you phrase your thoughts—has a powerful influence on the way readers receive your written message.
Outwrite overcomes language inadequacies with style and structural suggestions. Sentence rephrasing is their dominant tool to strengthen your language. But, long-term it doesn't help you become a better writer. It provides a fix for the moment.
To improve long-lasting learning, knowing why a change works, helps solidify the concept in your mind, whether it's passive voice or inadequate phrasing. The Outwrite website is lean, so you won't find much information there. Experience is the best teacher in learning how to use the tool.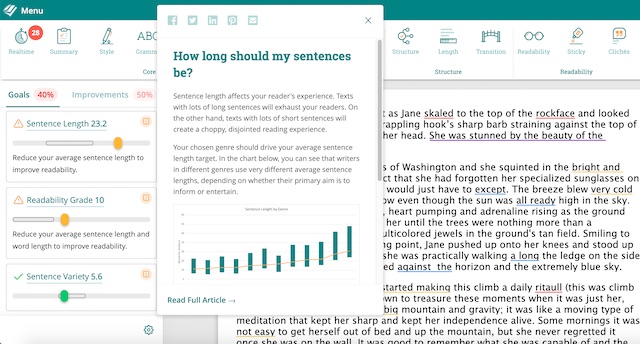 ProWritingAid not only catches writing errors, but helps you achieve your goals for clear writing.
At ProWritingAid we believe the multiple differences in spotting ways to strengthen your writing and the reasons why work to help you become a better writer. It's like having a language teacher at your fingertips, on call 24/7.
If you are looking for an online editing tool that works for you or your team to make your writing shine, ProWritingAid is the logical choice.
---