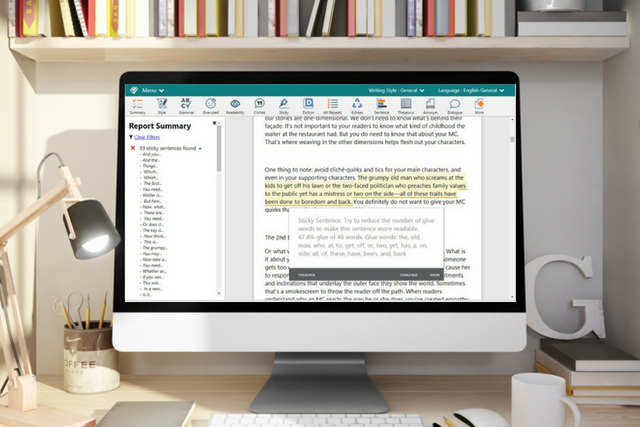 A sticky sentence is one that is full of glue words.
Glue words are the empty space that readers need to get through before they can get to your ideas. Generally, your sentences should contain less than 45% glue words. If they contain more, they should probably be re-written to increase clarity.
Let's look at some examples.
ORIGINAL: Dave walked over into the back yard of the school in order to see if there was a new bicycle that he could use in his class. Glue index: 60.7% - Sentence length 27 words

REDRAFT: Dave checked the school's back yard for a new bicycle to use in class. Glue index: 42.8% - Sentence length 14 words
The second sentence is much easier to read. Unnecessary information has been discarded, and the wording is more concise. The point of the sentence comes across clearly.
ORIGINAL: I was able to use the information that I have in my files and spoke to a number of people about the problem and managed to resolve it. Glue index: 57% - Sentence length 28 words
REDRAFT: I resolved the problem using my contacts and the available information. Glue index: 36% - Sentence length 11 words
Like many of the tips in this guide, you need to use your own judgement as the author. Sometimes a sentence will be sticky and it's the only way that it works. That's fine. But statistics show that published writing has a low percentage of glue words, so always go back and reassess your sticky sentences.
---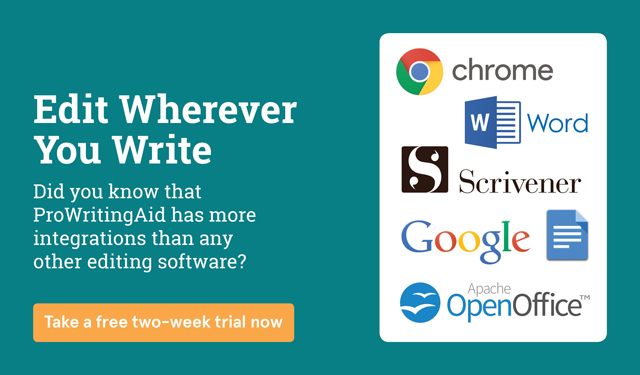 Subscribe for writing hacks, special offers and free stuff
We will not share your details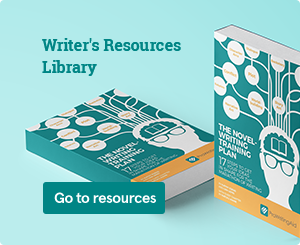 Subscribe for writing hacks, special offers and free stuff
We will not share your details