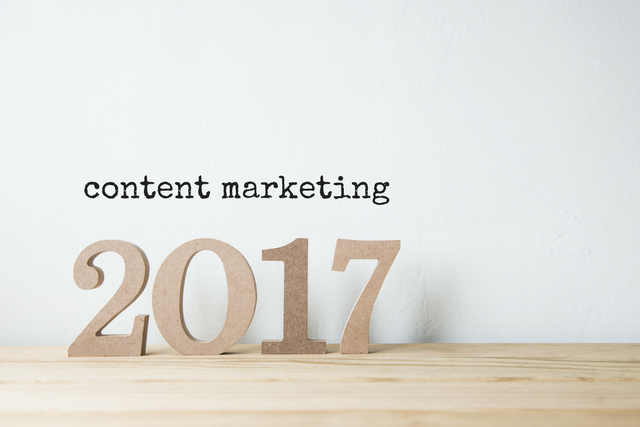 The good news for copywriters is that content is still king. The bad news is that only the really good stuff will sell.
In the past, the low barrier to entry for copywriters created a glut of writers hanging out their shingles. Companies are now beginning to realize, however, that all content is not created equal. Their audience is tired of the hype and the fluff. Readers expect value in exchange for their time spent reading your content. If they don't find value, they'll turn elsewhere.
We've pulled together a few predictions on trends that will rule content in 2017. Like most predictions, take what you need and discard the rest.
More content will be needed.
This isn't so much a prediction as a response to a recent survey. According to CMI, 70% of marketers surveyed expect their organizations to increase the amount of content they publish in 2017. This, of course, means that more writers will be needed to produce more content.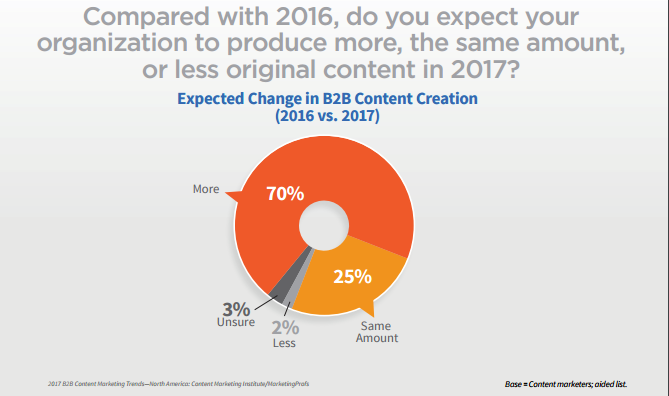 Content quality will improve.
It's glaringly obvious that a lot of the content created today is less than stellar. There are a lot of reasons for this, but marketers and their audiences alike are demanding better quality content that offers value to readers.
Marketers are realizing that exceptional content requires a trained, professional writer. They are turning to highly skilled, experienced copywriters to fill the void.
Which leads us to Prediction No. 3…
Demand for top-notch copywriters will increase.
More and more businesses will seek out the services of a professional, successful copywriter instead of hiring those with the lowest rate. Where copywriting has almost become commoditized, we will see a turn-around.
As companies start to realize that the content they publish represents their brand, they'll invest in premium quality content. That means higher rates for superb content creators.
Add video scripts to your repertoire.
Video marketing is increasingly being used to engage and convert customers. You only need to notice how the major social media platforms and tech companies are investing in video to know this is here to stay.
Content creators who can pull together a video script for their clients will be in demand in 2017. There are many formats you can target: webinars, testimonials, Instagram videos, silent videos, 360-degree videos, and live video.
Consistent engagement is key.
Copywriters need to expand their skills set to include a focus on retention. The best copywriters are proficient in engaging an audience and converting them into sales. Now content creators need to also focus on retention.
There will be a push in 2017 for driving growth within companies' existing customer lists. Marketers will start measuring how many users are active on a daily or weekly basis. Copywriters need to engage with and keep customers coming back for more.
Take-aways.
A final note: while content will be alive and well in 2017, it's going to be more challenging and require a deeper level of expertise to reach audiences.
One thing to keep in mind when creating your content is marketers measure everything. If your content isn't getting results, it's easy for them to discontinue your services and try something new.
Make sure the content you create is interesting, engaging, and leaves your audience with an "Aha!" moment. Provide value with every word.
---
Love blogging and content writing? You also might enjoy these posts from our archive:
---

---