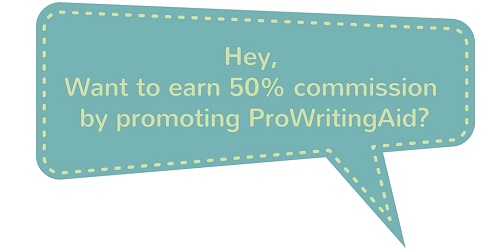 This post is "Affiliates 101". Many of our users are already part of our affiliate program. They're earning passive income by promoting us on their websites and social media. Our top affiliates earned over $1000 in 2015. However, there are a lot of you out there who have great websites and blogs but haven't linked up the program yet. This post is for you. Here is what you need to know.
What is an affiliate program?
An affiliate program is set up by a company to allow its members to receive commission on any sales that come from their website. So, each time you refer a customer and that customer makes a purchase, you earn a commission. Simple.
With ProWritingAid, it's free to become an affiliate. Once you register, you will be given a link that is specific to you. You send prospective buyers to our site using that unique link and then we can track them and their activities on the site. Even if they leave and then come back via the home page, we can still recognise them as having initially arrived via your specific link. If they purchase within 90 days, you will receive your commission.
How much commission will I get?
ProWritingAid pays a very generous 50%. That's $60 straight in your pocket if someone buys a lifetime licence for $120! Big companies like Amazon or Best Buy only pay between 1% and 10%.
How do I promote ProWritingAid?
It's completely up to you but three tried and tested methods are below.
Write about the app
We find that direct recommendations or reviews are the most effective. Write a post telling people how ProWritingAid has been beneficial to your writing and then give them your specific link to try it themselves. You could also include us in a informational blog post like "5 Great Writing Apps You Don't Want to Miss."
Place ads and banners on your site
We will provide you with over 25 ads and banners that you can place on your site or in your emails. Choose the ad that will most appeal to your audience.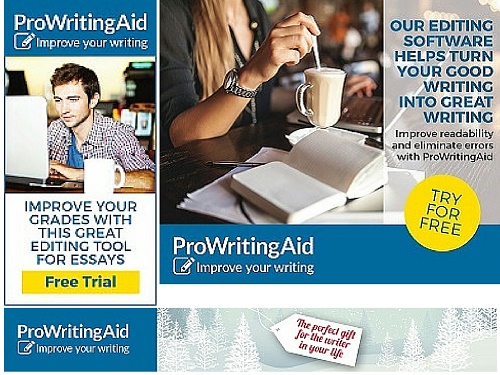 Social Media plugs
Do you have a social media following? You can email, tweet, share or pin your unique link and you will still receive commissions on purchases that come via those clicks.
How do I get paid?
When you register, you link us to your PayPal account. At the end of each month, we will deposit your commission into your account.
How do I sign up?
Signing up is easy. Just fill in this affiliate application form with your contact details and PayPal address and you are ready to go.
More questions?
Check our Affiliate FAQ or email affiliates@prowritingaid.com