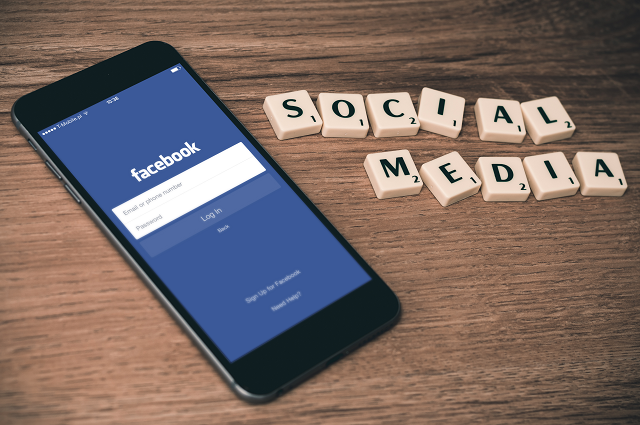 An independent survey conducted in 2014 found that 53 million Americans were doing freelance work. That's 34% of the national workforce we're talking about.
According to the U.S. Bureau of Labor Statistics, the median pay for writers and authors in 2015 was $60,250. The Bureau doesn't provide precise statistics about freelance writers in 2017, but there's one thing we know for sure: there are many of them, and they're making good money thanks to their talent.
Is talent enough? Do you just write few samples, sign up at freelancing platforms and start making a fortune?
It isn't quite that easy, but you might only need one extra step: using social media platforms to promote yourself as a writer. Believe it or not, proper social media activity can get you the job you're after.
Let me show you how.
Tweeting Your Way to Success
Maybe you see Twitter as a waste of time. How could 140 characters enable a real writer to express ideas? But think about Twitter's potential. The mere fact that this is an open platform that allows anyone to share anything is enough for us to draw the obvious conclusion: there's space for writers, too. You just need to learn the best ways to use it.
1. Search
Here's the first thing to do: explore relevant hashtags, such as #freelancewriter, #freelanceblogger, #blogger, and #copywriter. You'll initially see tweets by freelance writers sharing anecdotes and struggles, but if you dig deep enough, you may come across a job offer.
The search bar is not the only way to search for freelancing jobs on Twitter. Customize your search as much as possible with the advanced options, and you'll find relevant tweets that may lead you to a great opportunity.
2. Follow the Right Accounts
These are only a few of the accounts that regularly post writing gigs. Make sure to follow them to get updates. Be careful, though; Twitter is not a freelancing platform. Check where those offers are coming from and make deals only with trustworthy clients.
3. Be Active!
What did you notice when you checked out the hashtags? That's right: there are tons of freelance writers active on Twitter. They share links to their work as well as simple tweets that are funny, encouraging, and engaging. That's exactly what you should do, too.
When a potential employer looks at your profile, they should see your personality. Think about how you'll appear to them if they land on your Twitter homepage, and tweet regularly so that you keep appearing in your followers' timelines.
LinkedIn – Much More than a Virtual Resume
If you use it well, LinkedIn can easily lead to job opportunities.
1. Make a Serious Profile
Make sure to use all the right keywords in the profile. Freelance writer, copywriter, blogger, freelancer – those are the words you need. When someone needs a writer and uses LinkedIn to find the right person, they will search with those words.
The content on your profile should be compelling and creative, but highly professional at the same time. Don't hold back with the editing; you'll need to improve the content many times before it catches someone's attention.
2. Don't Tell; Show!
You can say you're a good writer and list the projects you've worked on, but that's not enough. LinkedIn allows you to show that talent through samples of your writing. Link to your blog so that a potential client can see your work and get impressed by it.
3. Reach Out
You don't just create a LinkedIn profile and wait until someone sends you an offer. The point is to make connections. If you notice that a potential client has checked out your profile, you can reach out to ask them if they need an experienced freelance writer.
Don't forget to check the job ads on LinkedIn! You'll find many interesting offers there. Needless to say, your profile has to be impeccable if you want to get a job on this platform.

Facebook – Connections that Lead to Success
Why do you have a Facebook profile? Is it about sharing gifs with cute cats and pit bulls? Is it about stalking your ex? You don't want Facebook to be wasting your time in any way. You need to turn it into a job-searching tool.
1. Use the 'About' Section Well
It's disappointing to see how many freelance writers are neglecting this section.
I'm a flower of this Universe, I use every chance to GROW.
Okay, that sounds nice, but who are you? Why should someone send you an offer for a writing gig? The 'About' section should say something about you being a writer, at least if you want your Facebook profile to get you a job. Provide a link to your blog or website, as well as an email where potential clients can reach you.
2. Join the Right Groups
The Facebook search bar is easy to use. All you need to do is type freelance writing or freelance writers to find the communities for you. The settings allow you to get notifications for new posts, so you'll never miss a chance.
Be an active member of those groups. If you come across an opportunity that you don't like, post it anyway. Maybe it will be the right gig for another writer. Join discussions and share your experiences.
3. Share!
Use your Facebook profile to show how well you can write. Share links to your work, invite your friends to discussions, and write notes whenever you feel inspired to give well-crafted opinions. This platform can get you tons of attention as a writer.
Takeaways
Social media has huge potential for writers. Make best use of it to showcase your work and you'll soon have job offers from your connections.
Once you have social media figured out, check out Why Guest Blogging Should Be Part of Your Strategy
---

You also might enjoy these posts from our archive:
---
---