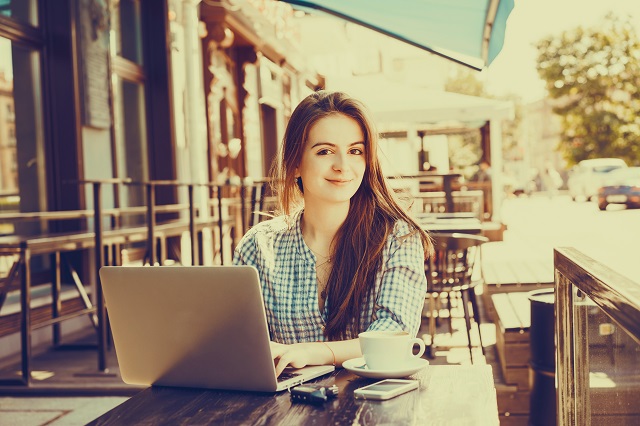 It feels as though getting started as a writer is impossible. With so many people asking for your services for free, how will you ever make a living with your skills? Thanks to the internet, there is a way. There's plenty of people out there who need writers and are willing to pay. Here's nine sites where you can find them and start making some cash.
If you're based in Australia, this is the perfect site to work for. You'll be writing educational guides for students on a whole range of topics, so brush up on your academic writing skills and get involved. There's always work coming in, so you can get steady work from this company.
Sign up with this writing service and you could be writing for respected brands such as Forbes, Mercedes Benz, or Pepsi. It's a great job to able to list on your resume or portfolio.
If you have lots of good ideas for articles, try selling them here. You write your articles and upload them to the website, which then uses categories and extracts to attract the right buyers.
A lot of buyers want content quickly, to get posted on their sites to react to trends. If you can turn out articles that are relevant to current events quickly and cleanly, you'll find a lot of success here. Keep up with the trends and you'll do well.
Are you good with editing? You could make some money with book and manuscript proofreading and copy-editing. You'll need to be able to turn assignments around quickly, but if you can do that you'll always have work coming in.
This website prides itself on how they offer a personalised service. If you're interested in interacting directly with your clients, this site will help you get far.
How adaptable are your skills? Can you write Facebook posts? How about product descriptions? This site gives you a lot of scope in what you'll be asked to do. If you like a challenge and dislike being bored in your work, this is the best site for you.
Do you want to sell a specific skill of yours? Maybe you can write excellent book descriptions, or put together the best sales pitch imaginable. Post your skill on this website, and the orders will start rolling in.
One of the best things about being a writer is that you're in charge of your own hours. This website offers you the chance to write as much or as little as you want. This is perfect if you need to fit work in around childcare or other commitments. You can earn up to $80 per 500 words too, once you work your way up the ranks.
Writing is a skill that's always in demand, so make sure you're where your potential clients can find you. These websites are a great place to start building up your portfolio. You'll be surprised at how much you can make through writing online.
You also might enjoy these posts from our archive:
---

---