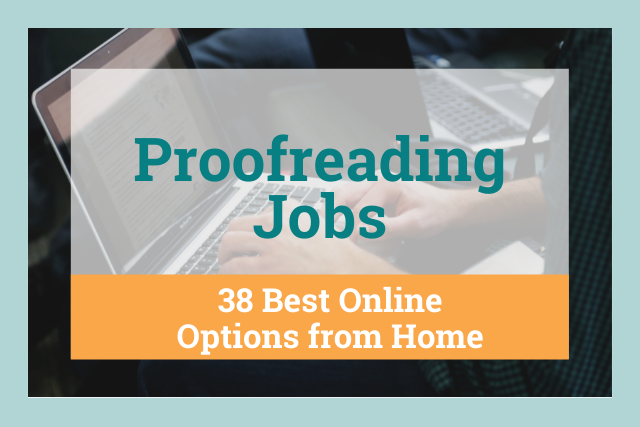 Proofreading is a necessary step for all written content, including blog posts, journalism articles, fiction, and more.
Becoming a proofreader is a great option if you're looking for a flexible income stream. You can work from home, set your own schedule, and take on jobs based on your availability.
So, how do you find freelance proofreading jobs?
This article will explain the skills you need to become a proofreader, and show you where to find the best online proofreading jobs.
How to Become an Online Proofreader
To start your freelance proofreading career, you need to proactively connect with clients and search for new projects.
There are dozens of websites and platforms you can use to start your job search, many of which post online proofreading jobs every day.
Some platforms let you post a profile without going through an application process; others ask for a resume and an application form.
The most competitive websites might ask you to pass a language editing assignment, or complete a proofreading sample, before they allow you to register.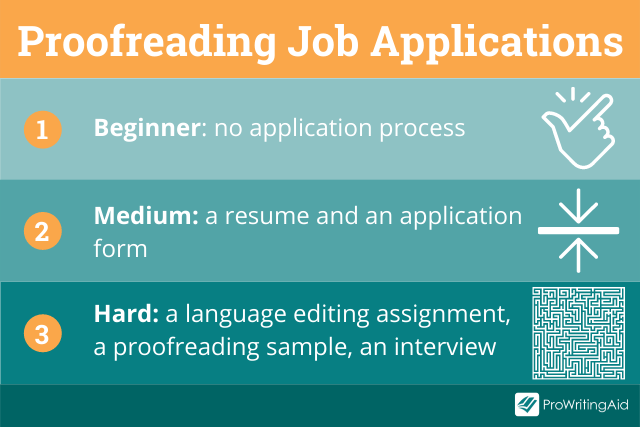 If you have an area of expertise, you might be able to specialize in freelance proofreading jobs within that niche. For example, if you used to work in biology, you can proofread academic biology articles for a higher fee than the average proofreader.
A few high-paying websites and companies require proofreaders to have a degree in a writing-related field. For most freelance proofreading jobs, however, you can use your experience to prove that you are skilled, without the need for formal training.
If you're worried about your lack of credentials, you can start with an online proofreading course to learn the basics and strengthen your resume.
As a new proofreader, you can expect to make around $10–$20 an hour. As you gain more experience, you can add jobs to your resume, build your proofreading and editing credibility, and increase your salary to match. The average freelance proofreader earns over $50,000 a year.
Skills Needed for Proofreading Jobs
To succeed as a freelance proofreader, you need five skills: attention to detail, excellent grammatical knowledge, understanding of editorial styles, time management, and proficiency with online tools.
Skill #1: Attention to Detail
To be a successful freelance proofreader, you need a great eye for detail.
Proofreaders are the last line of defense—they examine the manuscript after the writer, developmental editor, copy editor, and the rest of the team have completed their tasks. Their job is to spot the spelling errors, grammatical mistakes, and other issues that everyone else missed.
Proofreaders need to ensure that all headings are consistent, there are no double spaces, and all page numbers are formatted in the same way.
You will need to pay strong attention to detail to make sure nothing slips by you.
Skill #2: Excellent Knowledge of English Grammar
When should you use a hyphen, and when should you use an em dash?
What's a dangling modifier, and how do you correct it?
Does the period at the end of a parenthetical remark go before or after the closing parenthesis?
If you don't know the answers to these questions, you might need to brush up on your grammar before looking at job listings. All freelance proofreading jobs require excellent knowledge of English grammar.
Skill #3: Understanding of Editorial Styles
Style and grammar are different. Before applying for proofreading jobs, we recommend that you familiarize yourself with the Chicago Manual of Style and the AP Stylebook. These are the two most common editorial styles.
You don't need to memorize these manuals, because you can always reference them as you work—you just need to know how and where to find the answers to your style-related questions.
Different clients prefer different styles, depending on the audiences they're writing for. Each client will have their own guidelines, and ask that you proofread based on that editorial style, so it can help to familiarize yourself with more than one manual.
Skill #4: Time Management
Most freelance proofreading jobs have tight deadlines.
Companies usually set their publishing schedules well in advance. This means that if you don't finish your freelance proofreading job in time, you might slow down the publication pipeline and damage your reputation with the client.
Time management is important for all freelance work, because you need to set your own schedule. If you take on too many projects at a time, you will not be able to complete them. You have to understand your own capacity, and take on jobs to match.
Skill #5: Proficiency with Online Tools
Most freelance proofreading jobs will require you to use specific software and editing tools.
At the very least, you will need to know how to use editing softwares, such as Microsoft Word and Google Docs. You might also need proficiency in document-sharing softwares, such as DropBox.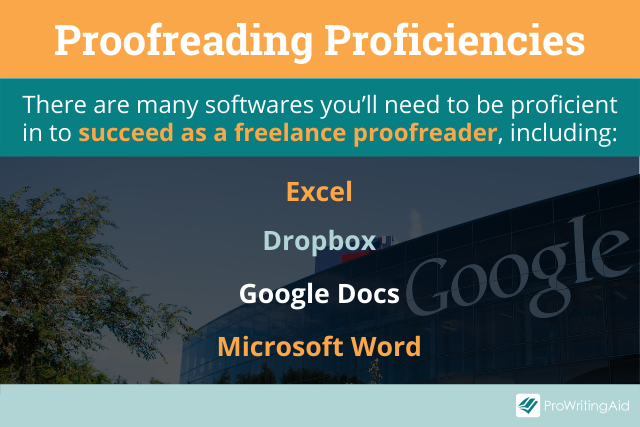 For your own records, it can help to be proficient using spreadsheets, such as Microsoft Excel. Spreadsheets are the easiest way to keep track of your projects and income in a consistent and organized way.
The exact IT skills you'll need will vary depending on the client or project. Don't worry if you haven't used all of these tools before—you can often pick them up as you go.
Best Proofreading Tool
Even proofreaders can miss mistakes, especially when working with long manuscripts. The best way to succeed as a proofreader is to utilize the most effective tools you can.
You can use a grammar checker like ProWritingAid to help you excel at your freelance proofreading jobs. ProWritingAid's Consistency Report will highlight capitalization inconsistencies, differently formatted ellipses, and more.

Sign up for a free ProWritingAid account.
Using ProWritingAid's reports will help you improve your attention to detail, grammar skills, and editorial styles. You'll be able to deliver clean, error-free writing to your clients every time.
38 Online Proofreading Jobs
There are dozens of platforms that can connect you to online proofreading jobs.
Some sites post a variety of different clients' online proofreading jobs, and let you pick which ones interest you. Other sites require you to join their team, and then send pre-chosen work your way. You can decide which style you prefer.
If you're a beginner, you should start with the least selective platforms and work your way up to more advanced jobs.
So where do you find your first legitimate, remote, high-paying freelance proofreading jobs?
Here's a list of our 38 favorite options.
1. Upwork
Upwork lets you create a personal profile and advertise yourself. You can use terms such as "freelance proofreader," "online proofreading jobs," and "remote proofreader" to tell clients what kinds of jobs you're looking for.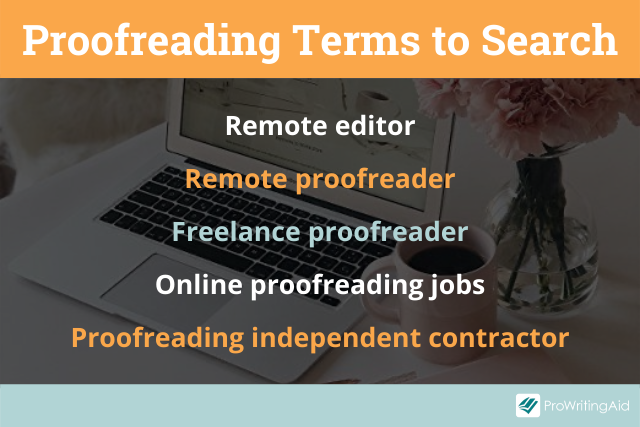 One great perk of using Upwork is that you can see the profiles of other proofreaders. This means that you can compare your rates to them and ensure you're charging a competitive fee.
2. Freelancer
Freelancer is a platform where you can bid on freelance proofreading jobs. Clients post their projects and describe what type of writer or editor they're looking for.
You will need a premium account to continue bidding after you reach a certain number of projects, but to start with you can try it out for free. It is a great way to start your job search and land your first online proofreading job.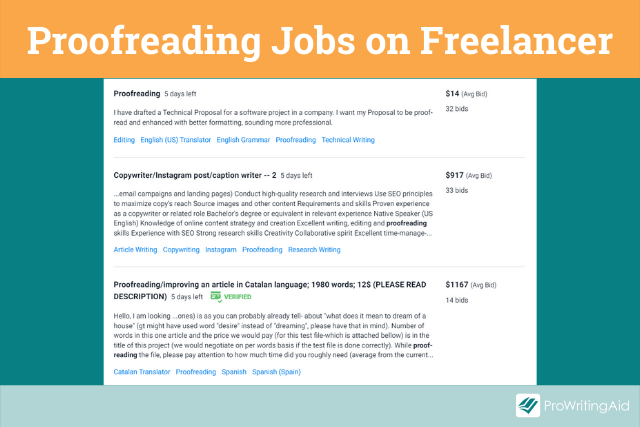 3. Hubstaff Talent
Hubstaff is a zero-fee platform for freelancers that allows you to bid on projects. The perk of using Hubstaff over Freelancer is that bidding is always free.
4. FlexJobs
FlexJobs is a site that manually vets freelance writing and editing jobs, so you know you're always looking at legitimate, high-quality opportunities.
There is a small annual membership fee which will give you access to a trove of remote positions. You can search for the keywords "online proofreading jobs" or "online proofreader" to find high-quality, suitable, remote positions.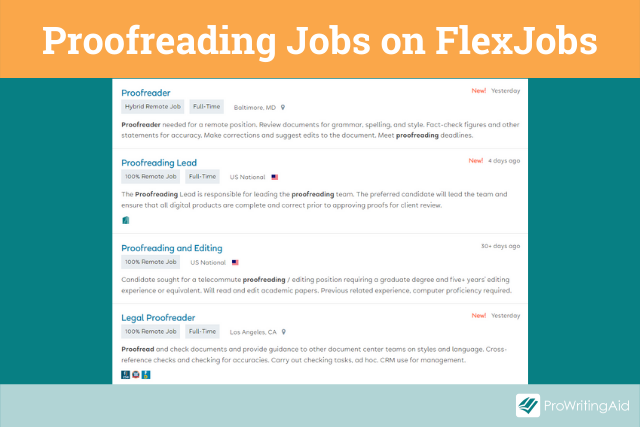 5. LinkedIn
LinkedIn is a great place to search for jobs in any industry.
Many clients will start looking for freelance proofreading services on LinkedIn. You want your profile to show up when they search for proofreaders.
Create a clean, professional profile with a headshot and a summary of the types of jobs you're looking for. Use the keywords "proofreader," "editor," and "freelancer."
There are also plenty of proofreading job ads on LinkedIn, so you can search them instead of waiting for clients to come to you.
6. Twitter
Social media can be a great way to connect with other people in your field and find new opportunities.
Twitter has a thriving community of writers and editors who often post about jobs. Try searching for the hashtags #proofread, #proofreader, or #proofreading to meet other proofreaders. Proofreaders can help each other succeed by pooling their knowledge about where to find relevant, well-paying jobs.
7. Wordvice
Wordvice offers online proofreading and editing services. They have clients worldwide, some of whom speak English as a second language and are looking for native English-speaking proofreaders. Wordvice also has many clients at prestigious universities, such as Stanford and Columbia.
To join Wordvice, you need to go through a detailed application process. You'll need to send them an application form, your resume, an editing sample, and you normally need a graduate degree to be accepted. If you meet their qualifications, however, Wordvice can be a treasure trove of online proofreading jobs.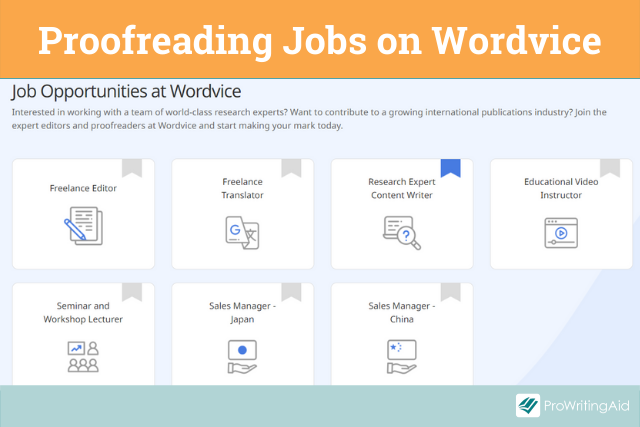 8. CACTUS Communications
CACTUS Communications hires both freelance and full-time proofreaders. They specialize in proofreading for specific industries, such as medicine, biology, and chemistry. If you have a degree in a scientific field, you might excel in this company.
9. ProofreadingServices.com
Proofreading Services hires both full-time and part-time proofreaders. Their salary is competitive, ranging from $19 to $46 per hour, and you can work flexible hours from home. You can also connect and collaborate with other proofreaders, which is a great perk.
You don't need a degree or a lot of experience to get started with this site–all you need is to take a 20-minute preliminary test. This site is another great way to start your job search.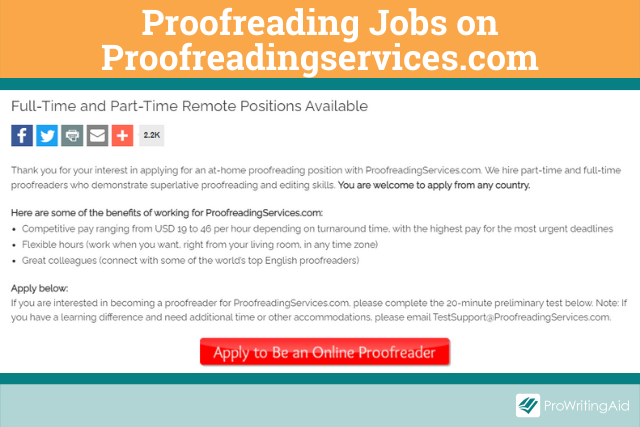 10. SearchTempest
SearchTempest is a search engine that helps you find paid freelance jobs on Craigslist, eBay, Amazon, and Oodle.
You need to vet some of these jobs yourself, because anyone can post a listing, but you can find some great proofreading and editing opportunities if you have the time to sift through the list.
11. Polished Paper
At Polished Paper, you can find plenty of remote proofreading and editing jobs. The site tends to hire more experienced proofreaders, which means they pay more than sites that hire beginners.
To apply, you need to upload your resume and take a 35-question test, which you can use outside resources, such as formatting guides and stylebooks, to complete. If you succeed at these initial steps, they'll ask you to complete an interview before you can start taking on proofreading jobs.
12. Guru.com
Guru.com is a tried-and-true platform that has been around for a long time. This platform will connect you to clients offering all kinds of jobs, from translating to proofreading and more.
Fill out your profile and start searching for proofreading gigs.
13. Gramlee
Gramlee offers editing services for all writers and they're often looking to hire new proofreaders.
They charge a starting rate of 3 cents a word for a maximum of 3,000 words, so you'll be making up to $90 per order. Once you become a senior editor, you can access even better-paid orders.
The application process is simple, you only need to submit a form. Once accepted, you'll have access to a variety of different remote work projects.
14. Reedsy
Reedsy connects freelance editors and proofreaders with authors and writers. Clients will send you requests, and you can suggest a fee for their proofreading and editing projects.
Reedsy also has a great matching algorithm, so they'll be able to pair you up with clients who fit your skills and expertise.
15. Scribbr
The application process for Scribbr is more involved than most of the sites on our list, however, you'll get legitimate, high-paying jobs in exchange.
To apply, you need to take a language quiz, fill out a motivation statement about why you want to proofread with their team, and complete an editing assessment.
Once you've been accepted, you need to go through a short training program called Scribbr Academy where you edit several simulation orders. After completing the academy training, you'll be ready to edit professionally as part of Scribbr's team.
Scribbr Academy can also help you improve your own proofreading skills, which will be beneficial if you continue your job search with other sites and platforms.
16. Proofreading Pal
Proofreading Pal has a variety of projects, from academic papers to fiction manuscripts. The average pay for an editor at Proofreading Pal ranges from $500 to $3,000 per month.
To apply, you need a Bachelor's degree and at least five years of experience. You can also work as a college or graduate student if you have a 3.5 GPA or higher, which is a great way to earn a high proofreading salary if you're still in school.
17. EditFast
EditFast, which connects editors to various clients, is a quick and efficient way to find new projects.
However, it's important to note that EditFast retains the rights to 40% of the total project price, and that you can't communicate with clients outside of the EditFast system.
It's a good site for building experience as a beginner proofreader, but over time, you may want to migrate to a site that takes a smaller cut.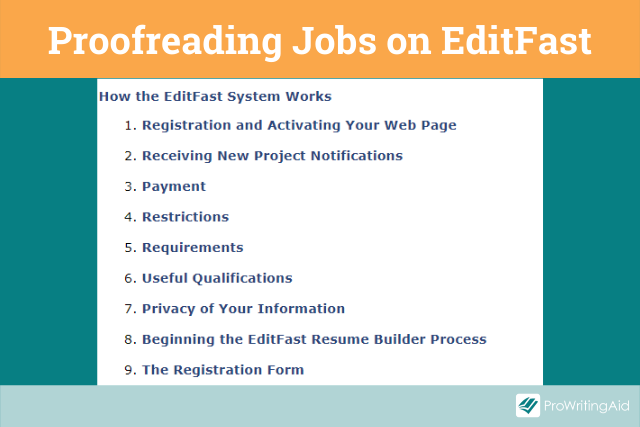 18. Scribe Media
Scribe Media offers a wide variety of book editing services and you can join as a full-time editor or a freelance editor.
They don't always have openings available, so you can set up email alerts to be notified when they have open positions.
19. Wordfirm Inc.
Wordfirm Inc. hires skilled editors to work as independent contractors. You need to be a highly skilled professional to be chosen, so this isn't an option for beginners. On their website, they say that editors should have a college degree and at least five years of editing experience.
You have to fill out a lengthy application, which if you pass, will give you access to a wealth of high-paying proofreading jobs.
20. Click Worker
Click Worker is a site that lets writers and publishers outsource small tasks, such as editing, translation, and proofreading. Clients can create completed projects by hiring different people to do each of these micro-tasks.
Different projects offer a different fee per word depending on the level of experience you have.
You have to take a short proofreading test before you can start applying for available jobs.
21. Lionbridge
Lionbridge offers various types of remote jobs. Like Click Worker, Lionbridge outsources different jobs within each client's project to freelance contractors.
The application process is fairly straightforward; you need to sign up and take a short skills test before you start taking on proofreading jobs.
22. ProBlogger
ProBlogger Jobs is a job board that specifically caters to bloggers. If you're interested in proofreading for blog posts, this site can be a great way to find freelance work.
23. Get Editing Jobs
If you google "Get Editing Jobs," you'll find an online job board with listings for projects that require editors, proofreaders, and more.
You can check this job board regularly for new listings.
24. Sibia Proofreading
Sibia is a site that offers proofreading and editing services for fiction manuscripts, job applications, business memos, doctoral dissertations, and more.
If you're a native English speaker and a college graduate, you can apply to join Sibia's team. This will give you access to a wide variety of projects based on your personal preferences and experience.
25. American Journal Experts
American Journal Experts is a site that specializes in remote academic proofreading.
The application is straightforward, so it's a great place to look for jobs as a beginner.
26. Quality Proofreading UK
Quality Proofreading UK provides professional proofreading services in the fields of business and academia.
They're always looking to hire freelance proofreaders and editors who have science or business backgrounds. If you have experience in these fields, joining their team can be a great way to land consistent freelance work.
27. Kirkus Media
Kirkus Media helps authors get their books edited and reviewed. You can sign up to be a book reviewer, an editor, or a proofreader. All of these online jobs are fully remote and let you work flexible hours.
28. SmartBrief
SmartBrief specializes in business news and industry information, so if you have a background in a specific industry, this site might be a great way to use that knowledge and experience.
At $15 an hour, their proofreading jobs pay slightly less than most other sites on this list.
29. MediaBistro
MediaBistro compiles various media-related jobs, such as marketing, sales, writing, editing, and more. The site takes some knowledge to navigate, since there are many different job postings, but once you've figured it out, it's a very effective option.
You can start by searching for proofreading jobs to see what they have available. You can also set up notification alerts, so you'll see new relevant opportunities as soon as they appear.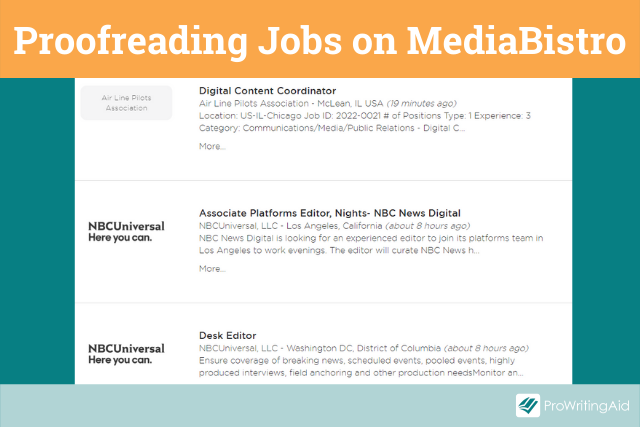 30. Writer's Job Shop
Writer's Job Shop is an online resource for freelance editors, copy editors, and proofreaders. They offer a steady stream of editing and writing jobs.
31. Contenta
Contenta is a job board that tracks companies that hire writers. Almost always, companies that need writers also need proofreaders, so you can reach out to the companies that post ads on Contenta and ask if they need a proofreader.
32. Writer's Relief
Writer's Relief is a service that proofreads submissions for creative writers to increase their chances of getting published.
They're often looking for new proofreaders to join their team, but they're extremely selective. They accept only a small fraction of their proofreading applicants, however, it's always worth applying because your skills may match their requirements.
33. Scribendi
Scribendi is a platform specifically designed for proofreaders. All jobs are remote, flexible, and high paying.
To apply, you need to be a native English speaker and a college graduate. They also ask that you be able to proofread at a speed of 1,000 to 1,500 words an hour.
34. WritingJobz
WritingJobz specializes in proofreading for academic papers, online blogs, news sources, and books. You can earn up to $11 a page for proofreading.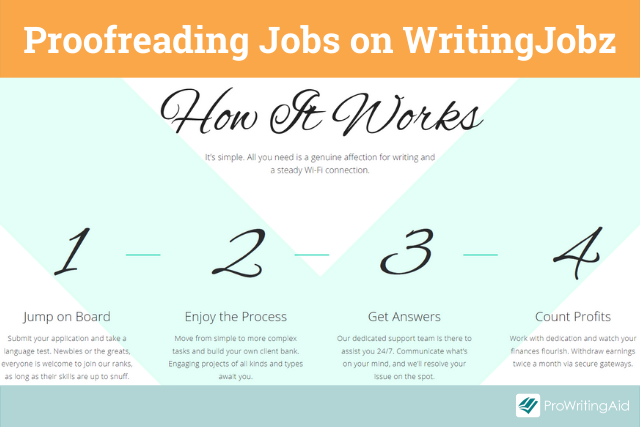 35. Managed Editing
Managed Editing requires all proofreaders to have a degree and a few years of experience.
To apply, you'll need to fill out a form describing the topics you've had experience in and they might follow up asking for samples of your proofreading work.
36. Edit911
Edit911 requires more in-depth qualifications than most of the other opportunities on our list. In order to apply, you need a Ph.D. in English or another writing-intensive discipline. You also need to be a master copy editor or book editor.
If you have these qualifications, it's worth applying to Edit911. As part of this company, you'll stand out from the crowd.
37. OneSpace Freelancers
OneSpace Freelancers is a job marketplace that posts all kinds of freelance jobs, including proofreading projects.
You can submit an application form and ask them to notify you if they get new proofreading postings. Alternatively, you can check the site periodically to look for jobs on your own.
38. Start Your Own Proofreading Business
Once you've gained some proofreading experience, it can be a great idea to start an independent proofreading business. You can create a website detailing the services you offer and the rates you charge. That way, clients can come to you directly, so you don't have to pay fees to external websites and platforms.
If you've stayed in touch with your previous clients, you can let them know that you're starting your own company and ask if they have any new proofreading needs.
You should consider the business start-up costs, since you may want to pay for a website design, advertisements, and other initial needs. In the long run, however, the extra money you make will cover these costs.
Conclusion: Let PWA Help You Become the Best Online Proofreader!
Now you have all the tips and tricks you need to start working as a proofreader.
With the help of ProWritingAid, you can start your proofreading job search! ProWritingAid can help speed up your proofreading process by picking up errors all in one go.
Do you think proofreading might be a good option for you? Let us know in the comments.
---
Take your writing to the next level: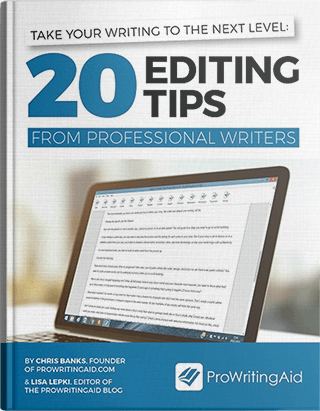 Whether you are writing a novel, essay, article, or email, good writing is an essential part of communicating your ideas.
This guide contains the 20 most important writing tips and techniques from a wide range of professional writers.
---