ProWritingAid add-on for Google Docs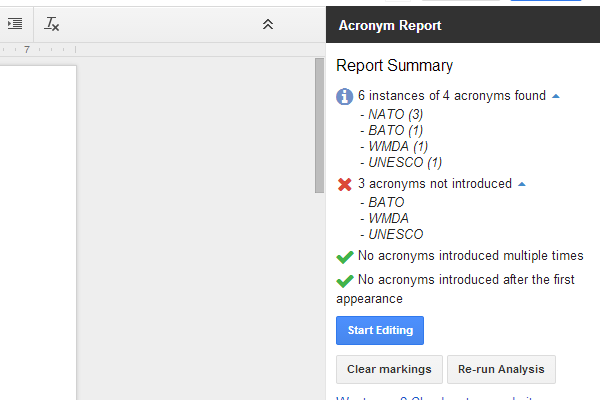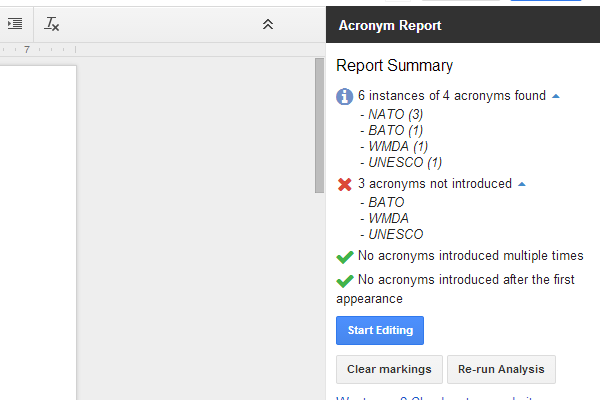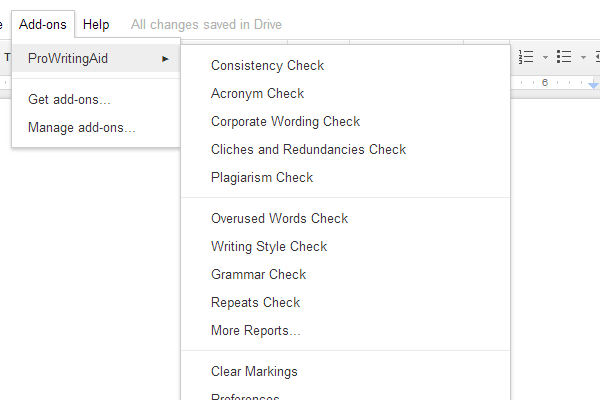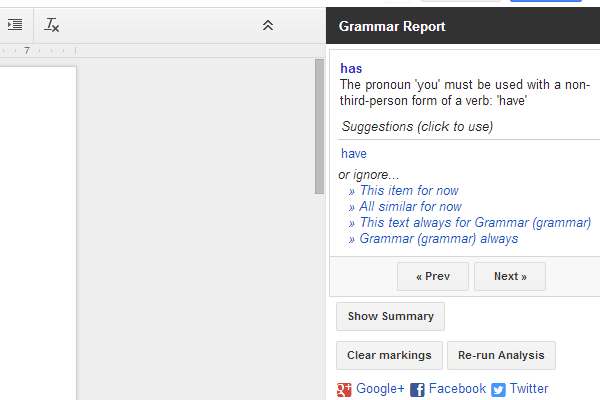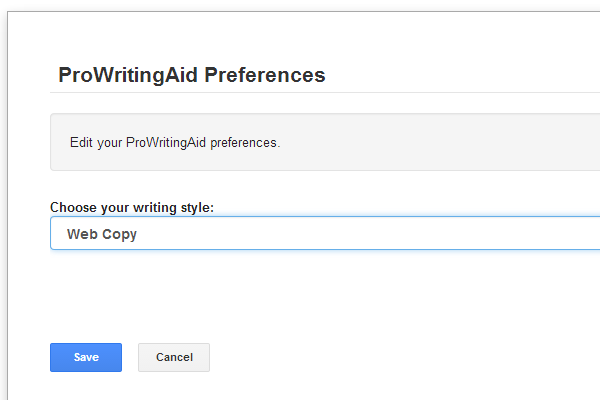 Our Google Docs add-on allows you to find and highlight ways to improve your writing within Google Docs.
The add-on gives you access to all of ProWritingAid's reports in a sidebar within Google Docs. You will also be able to see suggestions highlighted within the text.
Getting Started with the ProWritingAid Google Docs add-on
Install the add-on by going to this page.
Once you've installed the add-on it will appear in the Add-ons menu in a Google word-processing document.
Select a report to run and your analysis summary will appear in a sidebar like in this example.

Once you're finished with the summary, you can see all the items in turn by clicking on the 'Start Editing' button. This will open the editing cards for the document.

Once you've finished editing, you can click on the 'Clear Markings' button to remove any remaining highlights from your document.
How to change your writing style
If you're writing a business report your requirements will be very different from a piece of fiction. ProWritingAid tailors your reports depending on your writing style. To change your writing style go to the 'Preferences' menu item towards the bottom of the ProWritingAid menu. You can choose from several writing styles.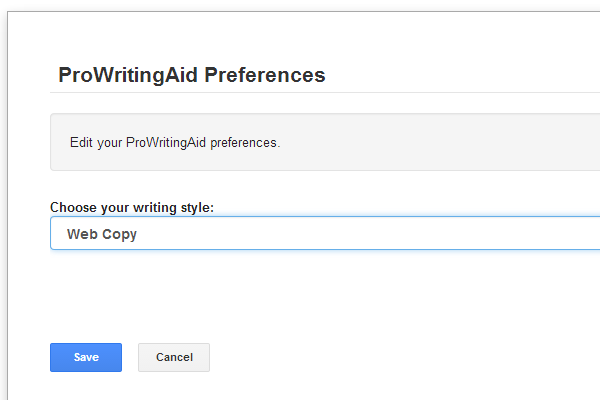 Using premium features within Google Docs
In our add-on some features are available for free to all users. Other features are only available to premium users. If you try and access a premium feature you will be prompted to 'Go Premium'.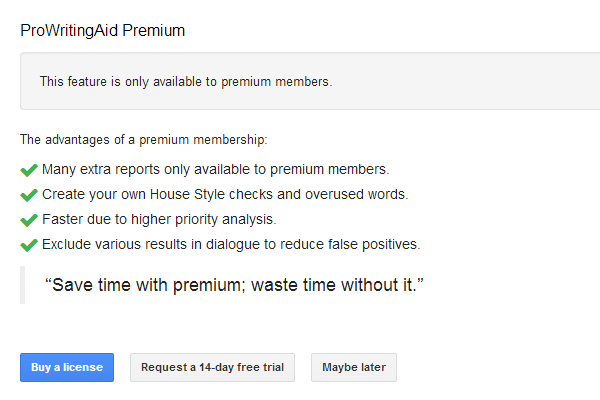 ProWritingAid uses your google email address to see if you have a premium account. If your premium account is associated with a different email address then read how to change your account email address.
If you don't have a premium account yet then you can request a trial, or purchase a license from within the add-on. Once you are a premium member you will have full access to all of the premium features of the add-on.
Using the plagiarism checker in Google Docs
The ProWritingAid plagiarism checker for Google Docs is available through the purchase of plagiarism bundles. It is not included as part of the premium features because some users will not require plagiarism checks. Purchase ProWritingAid License.