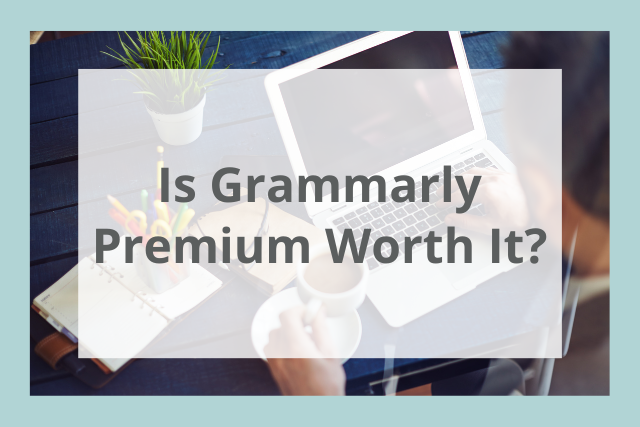 If you're looking for an online writing assistant, Grammarly is a popular option to consider.
The free version of Grammarly scans your writing for basic errors, but if you want to unlock its more advanced features, you'll need to pay for the Premium version.
So, is Grammarly Premium worth the investment?
This article will give you our review of Grammarly Premium and help you decide whether or not it's worth the price.
Grammarly Premium and Its Pricing
Grammarly is an AI-powered writing assistant that checks your writing for spelling errors, grammatical mistakes, and more.
Grammarly offers both a free version and a Premium version.
With the free version of Grammarly, you can check your writing for basic spelling and grammar errors.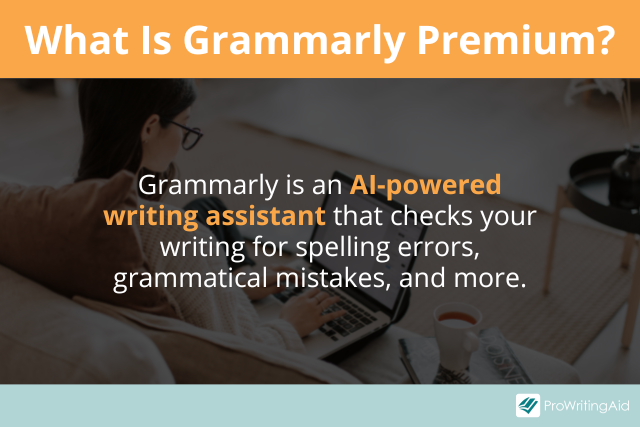 It's convenient to use, because it integrates with your internet browser or your favorite writing app to get real-time feedback while you type. With the Grammarly Chrome extension, for example, you can seamlessly check your writing on any website without having to toggle back and forth between that website Grammarly's.
Overall, the free version is a useful tool, but it's not that much more powerful than the spell check you'd get with a word processor like Microsoft Word.
Paying for Grammarly Premium will give you a much more advanced analysis of your writing, which does more than look for basic errors and also checks for style, tone, and more.
You can also set your writing goals in advance in four different categories. You can tell Grammarly your goals for formality (e.g. formal, neutral, informal), domain (e.g. academic, business, creative), tone (e.g. confident, joyful, analytical), and intent (e.g. inform, describe, convince).
That way, the software can give you context-specific suggestions. If you tell Grammarly you're writing a formal document for an expert audience, for example, it will give you different vocabulary and grammar suggestions than it would if you were writing an informal document for a general audience.
Here are some of the key features Premium users get access to:
A clarity and engagement corrector, which removes repetitive words, checks your sentence flow, suggests active verbs, and more
Tone adjustments, which can help you write more formally, more casually, etc.
A readability score, which looks at factors like word length, sentence length, and vocabulary choices to create a score from 1 to 100
A plagiarism checker, which compares your writing to other existing works
A citation generator that creates fully formatted citations for you
An AI-powered writing assistant, which proposes new rewriting suggestions for you
Grammarly offers three individual payment plans for its Premium version:
Monthly at $30
Quarterly at $20/month billed as $60
Annual at $12/month billed as $144
You can see that the annual subscription is much more cost-effective than the monthly one, but it will still set you back $144 a year, which might be too steep if you're not going to use the tool regularly.
What Draws Customers to Grammarly Premium?
Many customers find it worthwhile investing in Grammarly Premium, particularly if they do a lot of writing in their day-to-day work.
Here are just a few categories of customers who might find a subscription worthwhile:
Business professionals
Students
Content marketers
Freelance writers
Authors
Bloggers
Non-native English speakers learning English
If you don't fall into any of the above categories, you might still benefit from a subscription. Take a look at the major pros and cons to decide for yourself:
Grammarly Premium Pros
These are the major pros of Grammarly Premium:
Provides a robust analysis of your spelling and grammar
Gives you suggestions related to style and tone
Easily integrates with your browser or desktop app
Provides context-specific suggestions based on what you're writing
Gives you an unlimited plagiarism checker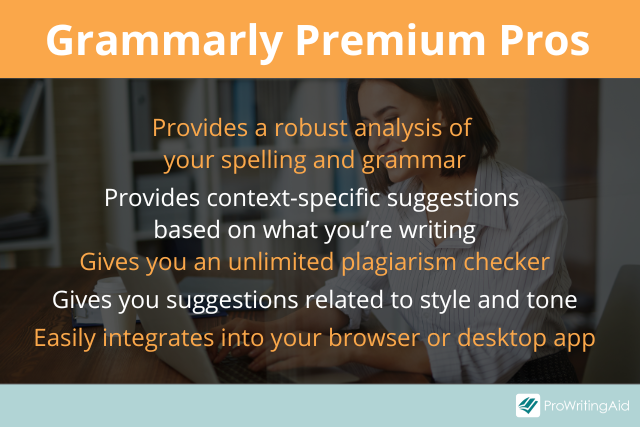 Grammarly Premium Cons
These are the major cons of Grammarly Premium:
Its reports only support English
Doesn't always have 100% accuracy
Can't replace a human editor
Corrects, but doesn't teach
Requires a more expensive subscription than most grammar checkers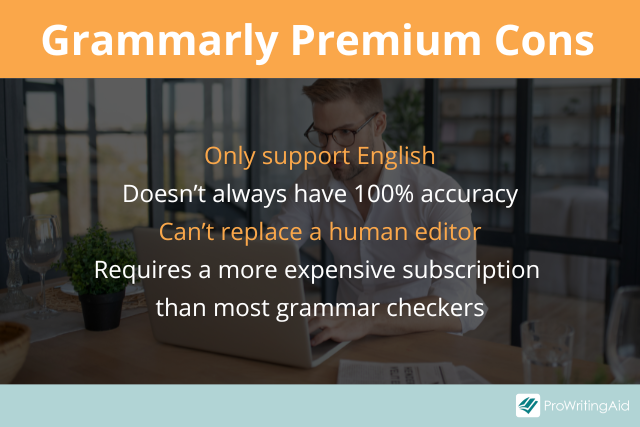 Is Grammarly Premium Worth Students Paying For?
Grammarly Premium is a great option for high school and college students who want to improve their essays and avoid plagiarism.
It helps them proofread their essays, cite their sources, and strike the right tone in their writing. A lot of students say Grammarly helped them improve their grades or become more confident writers.
Unfortunately, Grammarly doesn't offer a student discount for students. For many students, especially those on a tight budget, the Premium version isn't affordable.
Does ProWritingAid Offer Deals for Students?
A lot of students prefer ProWritingAid because it checks grammar, spelling, style, and more for a cheaper price. ProWritingAid includes a plagiarism checker and a citation generator, just like Grammarly.
ProWritingAid also offers a 20% discount for students. All you need to do is enter your student email to get the discount code.
Why Our Customers Prefer ProWritingAid Premium
So what makes ProWritingAid stand out from the crowd? Here are a few reasons why our customers choose ProWritingAid Premium over Grammarly Premium.
Reason 1: Depth of Analysis
ProWritingAid provides a more thorough analysis of your writing than any other software on the market, with 20+ separate writing reports.
You can really improve your writing's style and organization by using ProWritingAid.
In addition to spelling and grammar, some more advanced ProWritingAid reports include:
Overused Words Report: highlights words that weaken your writing, such as "very," "just," and "maybe"
Sentence Length Report: ensures you're using a variety of sentence lengths to engage the reader, instead of too many long sentences or too many choppy sentences
Transition Report: looks for transition words like "similarly," "nevertheless," and "as a result," so you can make sure you're using the right transitions to guide your reader through your work
Consistency Check: makes sure you're using consistent hyphenation, capitalization, punctuation, and more
Contextual Thesaurus Report: allows you explore a wide range of synonyms for any given word, so you can use the most effective word choices
Plagiarism Report: checks your work against over a billion web pages and articles to makes sure you've cited any content you're using
Author Comparison: lets you compare your own writing to that of famous authors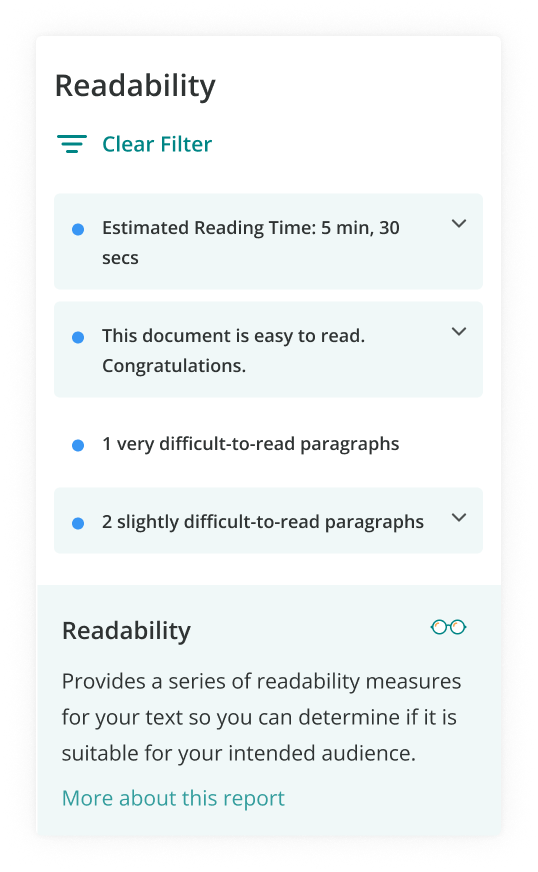 ProWritingAid Premium gives you a wealth of different suggestions for improving your work, which can help you truly make your writing shine.
Reason 2: Educational Materials
ProWritingAid provides a multitude of educational resources. Each suggestion has an in-app description that you can view to better understand the underlying problem.
You can read an explanation with just one click if one of your sentences has been highlighted. For example, if you're curious about what a dangling modifier is, you can learn about it to make sure you don't accidentally use one in the future.
You can also view videos on the subject if you've discovered you frequently struggle with a certain grammatical rule.
Reason 3: Integrations
Just like Grammarly, ProWritingAid integrates seamlessly into your favorite browser or desktop app. You can use it on Google Docs, Microsoft Word, Chrome, Firefox, and more.
In addition, ProWritingAid also integrates with some popular writing apps that Grammarly doesn't support, such as Scrivener and Final Draft.
If you like writing on these apps, you should pick a grammar checker that doesn't require you to import and export your work every time you want to check your writing.
Reason 4: Customization
ProWritingAid lets you customize your grammar checking experience to match the type of writing you're doing.
Grammarly lets you set writing goals for context-specific suggestions, but ProWritingAid lets you choose from even more specific document types for a customized experience, including:
General
Academic (sub-options: Academic Essay, Abstract, Admissions Letter, and more)
Business (sub-options: Cover Letter, Email, Case Study, and more)
Technical
Creative (sub-options: Nonfiction, Fantasy, Historical Fiction, and more)
Casual (sub-options: General Casual, and Dating Profile)
Web (sub-options: General Web Copy, Short Web Article, and more)
Script
Reason 5: Price
Like Grammarly, ProWritingAid offers a tool that you can use for free on up to 500 words. To access the more advanced tool, you'll need a Premium subscription.
The ProWritingAid Premium subscription costs only $10/month, billed as $120 a year. That's less than Grammarly's annual price, and a lot less than Grammarly's monthly price of $30/month.
Overall, ProWritingAid gives you more advanced analysis than Grammarly Premium for a lower cost.
Real Testimonials from ProWritingAid Users
Read what recent users have to say about how ProWritingAid Premium compares to Grammarly Premium:
"I'm loving ProWritingAid. I was a Grammarly user for many years, and ProWritingAid is even better."—Ron Hutton, Nov 4, 2022
"I use it every day. I like it much better than that other program which I will not name."—William Gordon, Nov 23, 2022
"Love this grammar checker. Perfect for long form writing. Way better than Grammarly."—Debadyuti RoyChowdhury, Dec 3, 2022
"Perfect companion to improve your English typing, and much more affordable than Grammarly (if you buy the Lifetime subscription)!"—Linus Antlov, Dec 5, 2022
Conclusion on Is Grammarly Premium Worth It?
So, what's our final recommendation?
If you do a lot of writing in your day-to-day life, and you want to avoid errors, Grammarly Premium could be a great investment. It's a robust grammar checker that will definitely make your writing sound more polished, no matter what kind of writing you're doing.
Before you invest, though, definitely check out ProWritingAid Premium as a fantastic alternative. You can get even more in-depth analysis for a lower annual price.
Good luck, and happy writing!
---