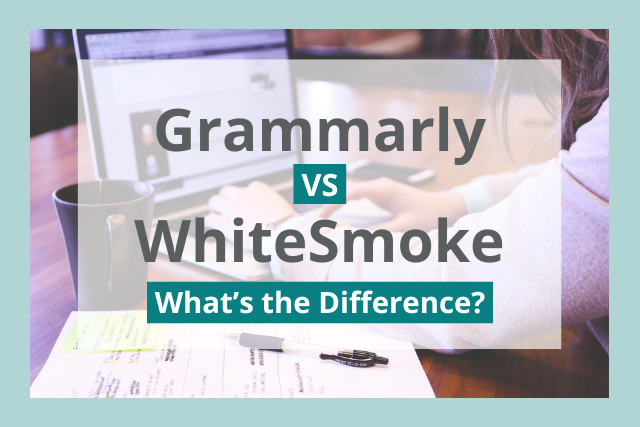 Using a grammar checker is a great way to make your writing clearer and more powerful.
There are many useful writing assistants you can choose from, including Grammarly and WhiteSmoke.
Grammarly is an AI-powered grammar checker that can help you strengthen your prose and correct grammar and spelling errors. WhiteSmoke is another AI-powered writing tool that also checks grammar, spelling, and more.
So, how do you decide whether to use WhiteSmoke vs Grammarly?
In this article, we'll give you an overview of the features that each tool offers and help you decide which one is right for you.
What Is WhiteSmoke?
WhiteSmoke is a writing software tool founded by Itay Meroz in 2002. Its purpose is to help writers create better content.
The tool can serve as a second pair of eyes for fixing grammar, spelling, and style problems. It uses Natural Language Processing (NLP) technology to analyze your text.
The WhiteSmoke website includes video tutorials on all types of writing-related subjects, such as pronoun use, prepositions, and capitalization.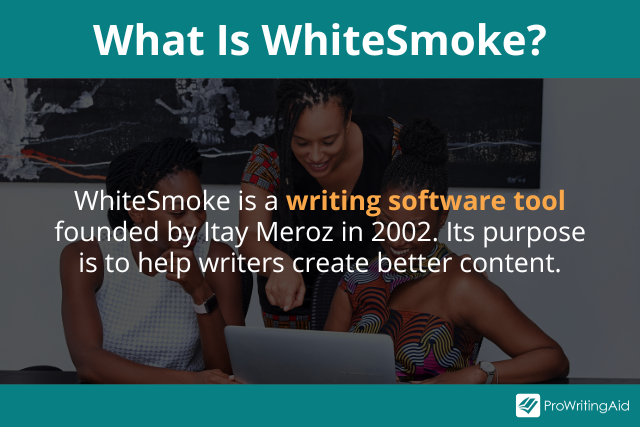 WhiteSmoke includes the following features:
Grammar checker: looks for grammatical mistakes like sentence fragments, run-on sentences, etc.
Spell-checker: fixes typos and spelling errors
Style checker: looks for issues like monotony, switching tenses, and other stylistic errors
Punctuation checker: identifies punctuation mistakes and gives you related writing tips
Translator: lets you translate to and from 55 languages
Templates: includes a database of hundreds of letter templates you can use when writing letters
Many types of users benefit from WhiteSmoke, including students, bloggers, and more. WhiteSmoke is especially popular with new English learners because of its translation features, templates, and video tutorials.
What Is Grammarly?
Grammarly is an AI-powered writing assistant founded in 2009 by Max Lytvyn, Alex Shevchenko, and Dmytro Lider.
In addition to looking for spelling mistakes and grammatical errors, Grammarly will also make style suggestions. It can help you spot wordy sentences, incorrect commas, repetitive words, and other similar weaknesses.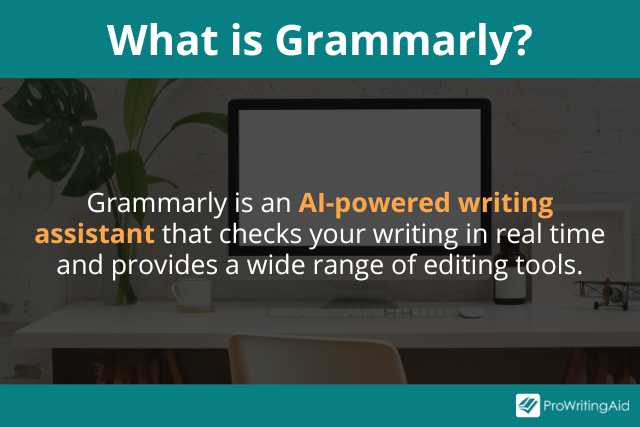 Grammarly includes the following features:
Grammar check: looks for common grammar and punctuation mistakes
Spell-check: checks for spelling errors, and lets you add words to a custom, personal dictionary if needed
Readability score: looks at factors like word length, sentence length, and vocabulary choices to create a readability score from 1 to 100
Writing style suggestions: provides word choice suggestions based on the intended audience and tone of your work
Tone adjustments: helps you strike the right tone in your writing
Writing assistant: includes an AI-powered writing assistant that proposes new suggestions for you
Plagiarism checker: compares your writing to other web pages and articles to give you a plagiarism score
You can even tell Grammarly what kind of writing style you're using, such as formal or casual, to see customized suggestions.
Many types of users benefit from Grammarly, including students, small business owners, and professional writers.
Key Features of Grammarly vs WhiteSmoke
So, what are the strengths and weaknesses of each tool?
Here's our assessment of how WhiteSmoke and Grammarly stack up in five key categories: grammar checker, usability, templates, plagiarism checker, and other features.
Grammar Checker
Both Grammarly and WhiteSmoke are accurate grammar checkers.
Grammarly is great at checking grammar for all types of writing, from blog posts to academic essays. One benefit of Grammarly's grammar checker is that you can customize the writing style, so it won't suggest formal grammar if you're writing an informal piece.
With WhiteSmoke, you can also correct grammar and spelling issues. It doesn't let you customize your writing style, but one benefit of using WhiteSmoke is that it will give you tutorials to explain your grammar mistakes so you can avoid making them in the future.
Because they each have their own strengths, Grammarly and WhiteSmoke tie in this category.
Usability
Grammarly has an interface that's extremely easy to use. You can access it in your internet browser, Microsoft Word, Google Docs, and many other applications, where you can check your writing as you draft.
WhiteSmoke's user interface has a less modern feel than Grammarly's. Also, the Windows desktop app only lets you copy and paste 10,000 characters at a time.
Ultimately, Grammarly is easier to use than WhiteSmoke is.
Templates
WhiteSmoke includes letter templates you can use as a starting point.
Many users find this database of templates extremely useful for daily life. You can just select a category, such as "resumes," "real estate," or "hiring and firing," to access hundreds of letter templates.
Grammarly doesn't have any comparable database of templates, so this is a feature where WhiteSmoke really stands out.
Plagiarism Checker
Grammarly's plagiarism checker lets you detect potentially plagiarized content and replace it with original content. The Premium plan lets you run unlimited plagiarism checks.
WhiteSmoke doesn't include a plagiarism checker, which might be a drawback if you're a student or educator. Grammarly wins in this category.
Other Features
Both Grammarly and WhiteSmoke have additional useful features.
For example, Grammarly includes a tone detection tool that can tell you how your content sounds, such as formal, confident, or optimistic. For example, if you want to write a cover letter that doesn't feel too informal, you can use Grammarly to help adjust your tone.
Meanwhile, WhiteSmoke includes a translation feature that supports 55 languages, including Spanish, French, Italian, and more. If you write in multiple languages, you might find WhiteSmoke more useful than Grammarly, which currently only supports English.
WhiteSmoke vs Grammarly Pricing
Grammarly lets you try a free version with a limited array of features. To access more features, like the plagiarism checker and more advanced style suggestions, you'll have to pay for the Premium plan.
Grammarly offers three individual payment plans for its Premium version. The monthly plan is priced at $30/month, the quarterly plan is priced at $60 (the equivalent of $20/month), and the annual plan is priced at $144 (the equivalent of $12/month).
As you can see, it's a lot more cost effective to invest in Grammarly's annual plan instead of paying one month at a time. However, you still have the option of only paying for a month if you want to try out the software before you invest in it.
WhiteSmoke, on the other hand, doesn't offer a free version at all. It also doesn't offer a monthly subscription—you have to invest in a full year's subscription right away.
There are a few different versions of WhiteSmoke you can choose from:
The Web version, which requires you to use a browser, costs $10/month, billed as $120 for the year. It's slightly cheaper than Grammarly's annual plan but less accessible if you like to write on apps like Microsoft Word.
The Premium version, which you can download as a desktop app, costs $13.33/month, billed as $160 for the year.
Finally, the Business version, which you can use on multiple computers, costs $22.99/month, billed as $276 for the year.
Why ProWritingAid Is the Best Alternative for Grammar Checking and More
There are other choices to consider besides Grammarly and WhiteSmoke.
ProWritingAid does more than just check your writing for spelling and grammar mistakes. It offers sophisticated recommendations that can help you polish your work.
ProWritingAid comes with more than 20 reports you can use to assess your writing. The free version of the software allows you to run any of the reports on up to 500 words of text.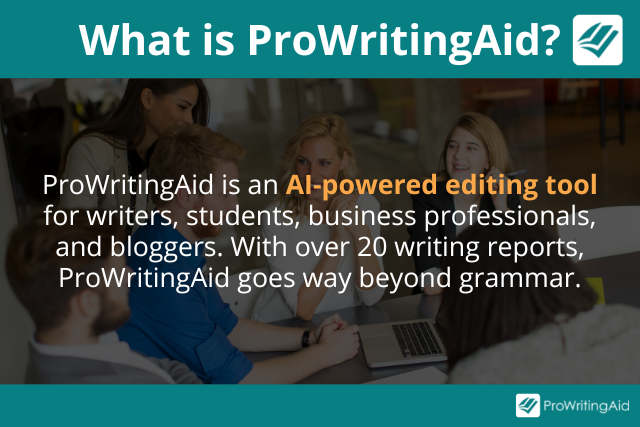 You'll find:
Repeated words
Overused language
Sticky sentences
A full summary of your document to help you complete big-picture editing
Vague and abstract words
...and more
ProWritingAid also has learning tools to assist you if you're not sure what a suggestion implies or why you're being asked to change something. To learn more about any suggestion, simply click the orange "i" icon on a ProWritingAid suggestion.
Grammarly and WhiteSmoke largely provide automatic corrections without additional learning materials. You can gain knowledge about the subject and develop your writing abilities with ProWritingAid.
Furthermore, ProWritingAid offers more integrations than any other writing app, including:
Web editor
OpenOffice, Rich Text, HTML, and Markdown
Scrivener and Final Draft docs
MS Word add-in for Mac and Windows
Google Docs add-on
Browser extensions for Chrome, Firefox, Safari, and Edge
Custom API solutions
This means you only need one tool to help you improve your writing wherever you work.
If you want to try ProWritingAid, there's a 14-day free trial that doesn't require you to enter any payment details. Try it out today to see how it works.
Conclusion on Grammarly vs WhiteSmoke
Ultimately, both WhiteSmoke and Grammarly are useful editing tools.
WhiteSmoke supports 55 languages and also includes English writing tutorials. On the other hand, Grammarly has a more user-friendly interface and offers customizable style suggestions.
ProWritingAid provides even more advanced analysis than either Grammarly or WhiteSmoke. If you're looking for an online editing tool you can use on all your writing, ProWritingAid is a fantastic choice.
---