Have you ever heard the saying, "Books aren't written, they're rewritten"?
Here at ProWritingAid, we wholeheartedly agree with that assessment. Editing is an essential part of the writing process. Often, you'll spend twice as much time editing your work as you did writing it in the first place. At least!
Editing your own work can be incredibly difficult. After all, you wrote your book – you're so close to and familiar with the text that it can be hard to judge what needs to be changed objectively.
That's where free writer software like ProWritingAid comes in. Part editing tool, part grammar checker, part writing coach, ProWritingAid provides an objective view of what's working and what's not in your text.
Here's just a taste of what our free writer software will help you identify in your writing:
Repeated words and phrases that may cause the reader to ask, "Didn't he just say that?"
Cliches and redundancies that cheapen your writing.
Pacing issues that might cause you to lose your readers' attention.
Vague and abstract words that make it difficult for readers to understand what you are trying to say.
Instances of plagiarism that have gone uncredited.
Overused words that are too wishy-washy or lead to awkward sentence construction.
Grammar and spelling errors that affect your writing.
ProWritingAid's free writer software offers more than 20 different reports that will help you polish and perfect your writing. Our powerful, easy-to-use software will take your writing from amateur to professional with a few simple clicks of the mouse.
We would love to know what you think about our free writer software! Be sure to tell us in the comments.
Have you tried ProWritingAid's editing tool yet? It will help you edit faster, strengthen your writing, and get your ideas across.
Copy and paste some text into our demo box below and see how you can improve your text!
---
Take your writing to the next level: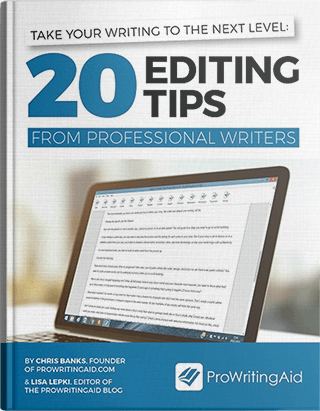 Whether you are writing a novel, essay, article or email, good writing is an essential part of communicating your ideas.
This guide contains the 20 most important writing tips and techniques from a wide range of professional writers.