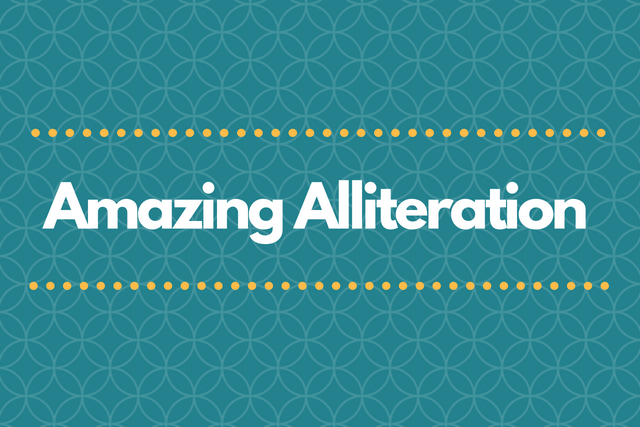 What is alliteration?
Alliteration is when you use multiple words that start with the same sound in order to create a pleasant ring in the reader's mind.
A great example can be found in Poe's The Raven:
Once upon a midnight dreary, while I pondered, weak and weary,
Over many a quaint and curious volume of forgotten lore,
While I nodded, nearly napping, suddenly there came a tapping,
As of some one gently rapping, rapping at my chamber door.
– The Raven, Edgar Allen Poe
The important thing is the sound, not the letter. Jungle gym, for example, is an alliteration.
Alliteration in brand names
Alliteration also tends to increase memorability, which is why so many brand names contain alliteration:
Coca Cola
Dunkin' Donuts
Bed, Bath & Beyond
American Apparel
Lulu Lemon
Range Rover
Alliteration in tongue twisters
Tongue twisters are a great way to illustrate the idea of alliteration. In fact, the term "tongue twister" is a great example of alliteration in itself!
We've created a practice sheet of some of our favorite alliterative tongue twisters below.
You can print out a high res version here.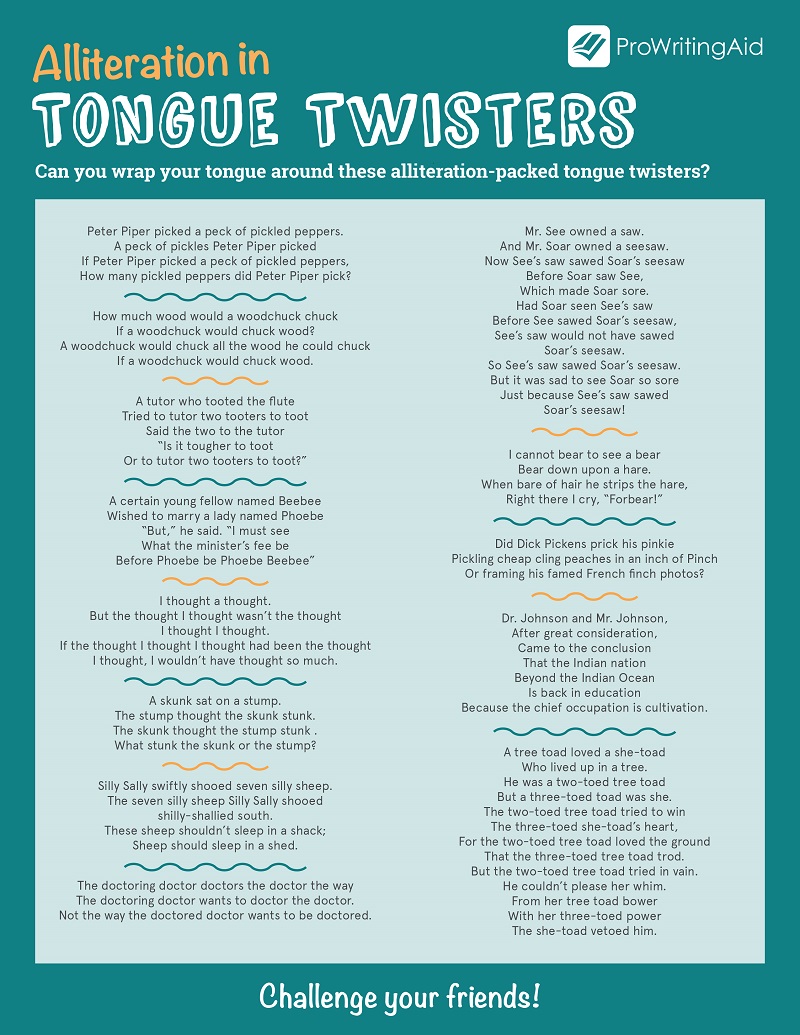 Have you tried ProWritingAid's editing tool yet? It will help you edit faster, strengthen your writing, and get your ideas across.
Try it for free now!
---