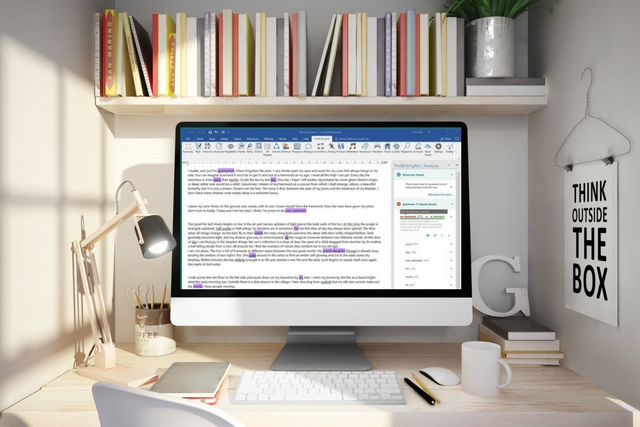 The contextual thesaurus is designed to help you find the right word for any situation. Unlike most thesaurus suggestions, ours understands the context of the word in the sentence to provide applicable suggestions.
Consider this sentence:
"I need to take a book with me if I book a flight."
Here, the word 'book' is used in two contexts: first as a noun, then as a verb. Our thesaurus report will suggest "novel" as a suitable replacement for the former and "reserve" for the latter. This is built-in functionality that requires no setup on the part of the user (that's you).
With the thesaurus report, you can quickly scan through your document and select from relevant suggested replacements. Obviously, you won't want to accept all of the replacements. The report is designed to help you explore the language you're using. You still need to think about whether the suggestions correctly fit the meaning that you want to convey.
The thesaurus report is designed to run on smaller pieces so it will only run on the first few thousand words. Any more and it would take too long to run (and the amount of time for you to go through it would be overwhelming). If you'd like to scan more words, upload them about a thousand at a time.
We've also color-coded the words in the report so that verbs, adjectives, nouns, and adverbs are highlighted in different colors. This will allow you to easily concentrate on a specific class of word as you go through the report.