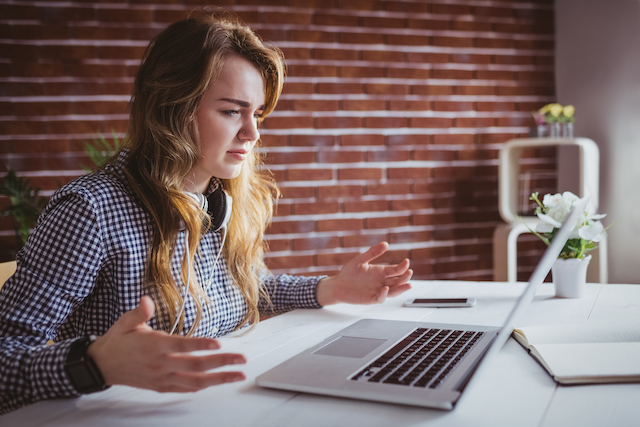 People often hold others to higher standards than they hold themselves. They have even less lenience for what should be respectable brands.
Even though everyone makes mistakes, typos and unprofessional writing may seriously harm your brand reputation.
Take this T-shirt from H&M, which garnered plenty of bad press.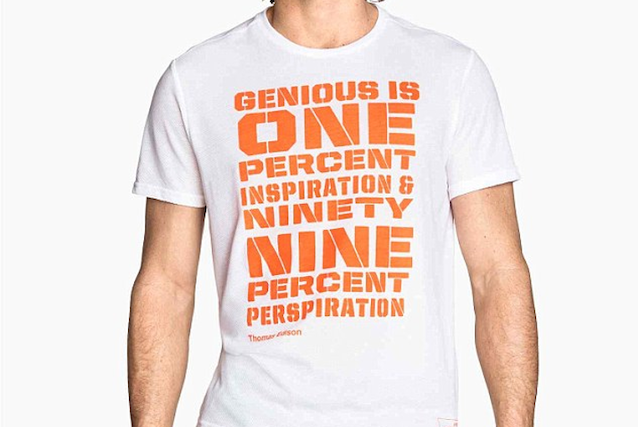 Misspelling anything in a public manner is embarrassing. But this brand messed up the word "genius" on a shirt trying to define the word. The mistake renders the product unsellable, except to people who want to use it for laughs.
The more memorable and public the mistake, the greater the cost to your brand reputation.
Let's look at five ways typos, grammar mistakes, and unprofessional writing hurt your brand reputation and cost you money. Then, we'll look at some common places where writing mistakes tend to show up and what you can do to catch them before it's too late.
1. Typos in marketing lead to social media mockery
If the error gets shared, posted, and retweeted enough that your ad makes it onto a talk show segment, that's not the kind of brand publicity you want.
Social media makes it easy for people to broadcast writing mistakes to the world. Anyone can take a screenshot of anything. They can snap a photo of a mistake in a direct mail piece or on your packaging.
While it's difficult to measure the lasting impact of that kind of damage, there's no doubt that a loss of respect is bad for business.
2. Bad writing halts the customer journey
A customer or buyer's journey goes from brand awareness and research through consideration to purchase and hopefully results in a prospect's transformation into a brand advocate. The words used in your sales and marketing material move people forward on that journey.
Unprofessional writing, however, can become a roadblock on the path to purchase.
When confusing copy, lousy grammar, typos, or silly mistakes show up in the wrong place at the wrong time, it may interrupt the process and cause you to lose leads.
Reader's Digest shared a story about a travel company that advertised their exotic vacation destinations in the Yellow Pages. There was just one problem: instead of "exotic," they accidentally wrote "erotic."
Their largely elderly audience stopped booking tours and the company lost 80% of its business. That's an expensive mistake!
Poor readability also impairs the buying process. If your readers keep getting stuck or bored while reading your copy you will lose them. That's why ProWritingAid includes reports on sentence variety and readability. It ensures your writing keeps readers engaged and informed.
3. Unprofessional writing makes sales teams work harder
If you use a sales team, typos and errors in your sales documents give the impression that you don't pay attention to detail. This damages your credibility and makes you less trustworthy.
"If they're this careless with their writing, how careless are they with their products and services?" That's the question you've introduced into the prospect's mind, and now the sales team has to overcome a bad first impression.
On the other hand, tools that help you polish your business writing make it a little easier for sales reps to close the deal.
4. Unclear writing causes confusion
The phrase "unprofessional writing" is about much more than typos and grammar mistakes. Have you ever seen a call-to-action button that just says Next?
That's a vague way to direct a prospect through your buying process. Cart abandonment is a huge problem in online marketing. How many of those abandoned carts happen because of unclear directions in the checkout process?
Have you ever tried to assemble a piece of furniture or set up technology using poorly written instructions? How did your frustration make you feel about that particular brand? If bad writing creates a difficult user experience, consumers will think twice about your brand the next time they choose what to buy.
Unclear writing also shows up in product descriptions, contact pages, home pages, and many other places online and offline. Effective and professional writing requires the ability to step outside your work and see it from the customer's perspective.
Always ask, "Is this clear, and if not, is there a better way to say it?"
5. Writing errors send the wrong message
One small writing mistake can drastically change the point you're trying to make.
For instance, imagine a tourist visiting a beachside town. They enter a shop and see a display table with locally made jams. They pick one up and consider buying it. Until they notice what it says on the label: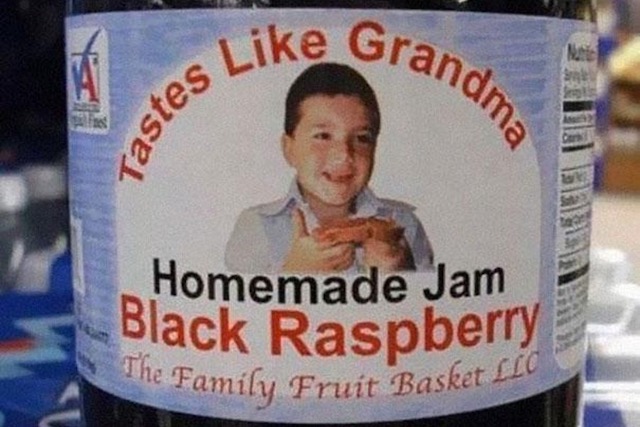 Talk about leaving a bad taste in your mouth. Do you want a jam that "tastes like Grandma?"
With so much content being produced these days, it's tough to catch every mistake, even if you do manage to get two people to read each piece of writing. In addition to checking your spelling, ProWritingAid's service includes checks for homonyms and acronyms, neither of which will be caught by typical spell check tools.
Places to watch for unprofessional writing
Just to give you a sense of how many ways bad writing can damage your brand reputation and cost you money, consider just a few of the places unprofessional writing can rear its head:
Your website homepage
This is the first page many people see on your website. And greeting new visitors with typos, missed apostrophes, and the wrong "your" is not the way to turn those visitors into buyers.
For any online ads pointing to landing pages, the same holds true. This is the first thing those prospects see on your site. Errors here can drive down your conversion rate. And here in particular is where you also need to check your CTA buttons and forms. For anyone signing up or buying, don't interfere with the conversion process by putting them off with unprofessional writing.
Content marketing
If your brand is creating blog posts, infographics, eBooks, and other types of marketing content that includes text, professional writing in the right tone is crucial.
Content marketing is often used to establish thought leadership and expertise within the industry your brand represents. If your content is hard to understand or riddled with mistakes, it will be tough to earn the trust of readers.
Outdoor advertising
Check out this billboard. Look closely and you'll see a couple of flip-flopped letters.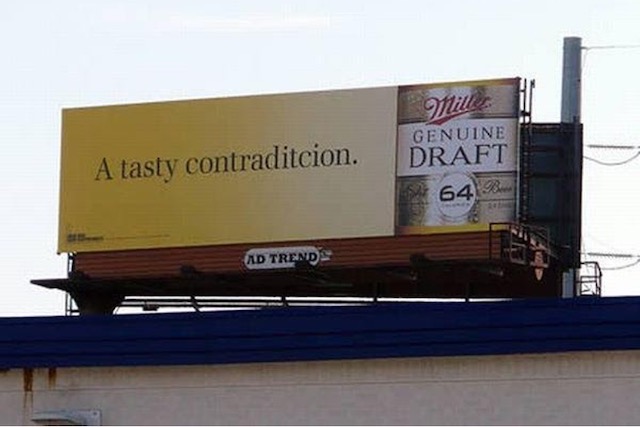 This sort of mistake is galling. It's a billboard. That means it was seen by many pairs of eyes, from marketers to printers to designers to the billboard vendor. And there are only three words!
What is anyone driving by this billboard going to do? Smirk, point it out to whoever else is in the car, laugh at it, and keep driving. This sort of ad is a massive waste of money and is an easy target for social media mockery.
Sales material
If you're trying to close a sale, the last thing you want is unfortunate writing mistakes. ProWritingAid allows you to upgrade your writing style in ways that a reader will notice. You'll keep prospects more engaged and tap into more buying emotions.
For instance, are you overusing certain words? ProWritingAid includes an Overused Word Report that will tell you if you need to alter your word variety a bit. There's also a Style Report that flags passive voice occurrences and jargon terms, prompting you to find the best word for your purpose, not just the first one that comes to mind. See the article on improving your whole team's writing to find out more about how ProWritingAid can help.
Email marketing
Once you click send on an email marketing campaign, you can't take it back. And because email is more personal than web content, writing errors communicate a lack of concern or respect for the recipient. Also, email marketing is one of the biggest money-makers for many businesses. That makes unprofessional email writing even more costly than on your web pages and blogs.
An additional problem you must solve with email concerns formatting and design. With so many devices and email platforms, an email design that looks great in one place can be a big mess somewhere else. Email on Acid includes a service that lets you preview how your email will look on over 90 devices and clients.
Working together to perfect your marketing efforts
Yes, you should check your work, and then double-check it. Revise, edit, and repeat. But you want to avoid all errors that might cost your business money and result in a sullied reputation. The good news is, there are tools that speed up these tedious processes.
When it comes to email marketing, ProWritingAid's features help you perfect your copy. Then Email on Acid can check your campaigns for a variety of other factors before you hit the send button. An email readiness platform optimizes inbox display, validates links, tests emails against spam filters, and more.
A major challenge in email marketing is inconsistencies in the ways email clients such as Gmail, Outlook, and Apple Mail display content. Pre-send testing provides email previews so you can catch and fix inconsistencies.
Protect your brand from costly email marketing blunders when you use ProWritingAid and Email on Acid together. Improve your writing and deliver email perfection!
---
Want to enhance your reputation, improve efficiency, and maintain brand consistency?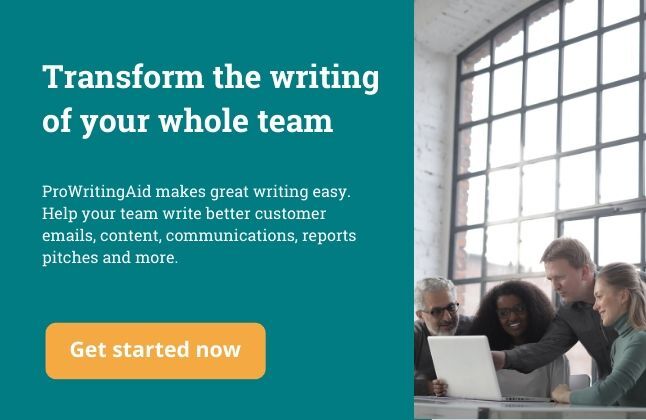 We offer secure, scalable, and customizable writing support for your team. Find out more here!
---