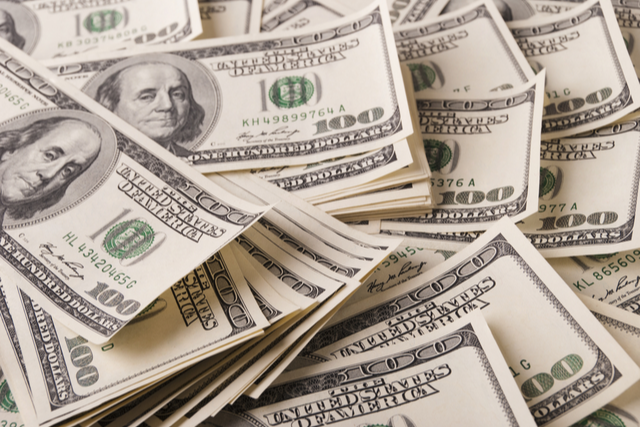 If you're a freelance writer, you're probably wondering how you can scale up your freelance writing career to bring in more money.
Should you shoot up your fees? Take on more clients? Monetize your writer's website? Even if you do those, what about those dry months where you won't even get a reply to your pitch, let alone land a client?
Well, I might have just what you need to fill that space up—7 sites that pay writers, some up to $450 per article.
3 Tips for Landing Gigs
Before we get started, here are some guidelines for landing gigs. You might have tried pitching your writing to paying sites and magazines before, but with no success. These three tips could prove useful.
1. Read the Contributors' Guidelines
One of the things that can guarantee failure with publications is ignoring the writers' or contributors' guidelines. Make sure you read those guidelines and follow them to the letter. Some may require you to use a certain word in the email subject, in which case, make sure you use it.
2. Personalize Your Pitch
A lot of freelancers think using a person's name is enough for personalizing their pitch, but unfortunately, that's not so. While writing your pitch, use the publication's tone and style. If the company uses American English, pitch in American English. If they favor the Oxford comma, use it in your pitch where necessary. In short, follow their style guide in your pitch, just as you'd follow it in the article. It proves your alignment with their brand.
3. Polish Your Work
Not being an editor is not an excuse for submitting messy pieces to publications. The people who receive your pitch (even those with "editor" in their job title) just don't have the time to clean up after every writer that reaches out to them.
ProWritingAid gives you the tools to speed up the editing process without sacrificing quality. The Combo Report allows you to run 5–7 reports at once so that you can check for your most common mistakes all at once. If you're writing in UK English for a pitch but are used to US English, the Consistency Check will let you know if you get your colors and colours confused.
So once you've crafted your pitch or article, before sending them through to the pubs listed below, make sure you run them through ProWritingAid to help you catch errors, wrong word usage, and hard-to-read text.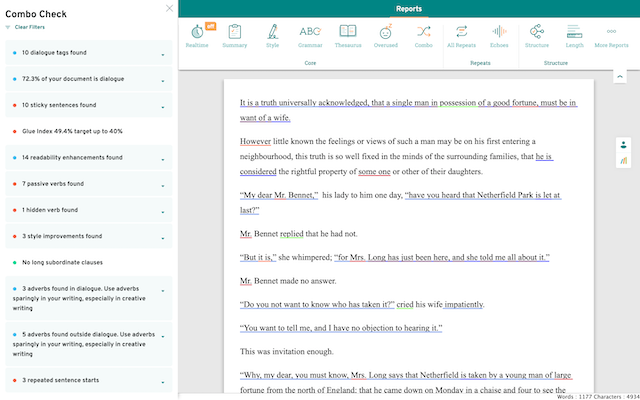 7 Sites that Pay Writers in Dollars
B. Michelle Pippin is the founder and CEO of Women Who Wow. She describes it as "The most exclusive & intimate place for women entrepreneurs."
On her personal website which bears her name, she regularly features stories related to business and only wants submissions from subject matter experts (SMEs). On her guidelines page, she says:
IMPORTANT NOTE: Do NOT apply if you do not have a VERY STRONG, VERY SOLID grasp of the English language.

IMPORTANT NOTE #2: I am looking for EXPERTS with first-hand experience about a topic. I do not want "writers" who write about "anything." I want to share real-world experience from other business owners.

IMPORTANT NOTE #3: WE ARE A BUSINESS SITE CATERING to women entrepreneurs. I do not require articles written about ANYTHING else."
Her budget per piece ranges from $50 to $150. If your content makes it to her members-only newsletter, you'll get paid more money, but T&Cs apply.
Sitepoint is a Melbourne-based digital school for web developers and programmers, describing itself as "a hub for web developers to share their passion for building incredible Internet things."
Sitepoint caters to a diverse audience, which includes designers and web developers looking to get better at design. Their audience includes both newbies and experts in the field, so bony content just won't cut it with them. Despite that, though, they encourage you to ignore that voice of self-doubt and send in your biggest ideas.
Sitepoint pays $100 to $150 for articles on everything web development, but you must submit your invoice within 90 days of your article being published.
The Savvy Retiree is one of International Living's publications. International Living was launched in 1979 with just one goal: to help everyone they can reach to live a happier, more fulfilling, and more prosperous life overseas.
At its core, International Living is a travel magazine, but they do understand that you need money to survive anywhere you travel to—even if it's the poorest country in the world. And that's what gave birth to The Savvy Retiree.
The Savvy Retiree and its e-letter feature stories on how to earn an income overseas and how to earn an income in the U.S while still at liberty to travel. They want stories and tutorials on earn-from-anywhere incomes like teaching English, blogging, writing, and online importing.
You will get $100 if your submission makes the e-letter (500 to 700 words) and up to $450 if you make the publication.
Income Diary is a make-money-online blog, so their audience is a continuum of web entrepreneurs. Income Diary is owned by Michael Dunlop, currently has over 400 blog posts of which many rank high on Google, and, as such, has influenced millions of lives since launch.
Income Diary is looking for articles on creating great content, interviews with experts, buying/selling websites, driving traffic to websites, search engine optimization, creating awesome websites, affiliate marketing, and much more.
Articles you submit to Income Diary will be published under your name, and they pay "up to $200 for worthy articles of the highest standard." They also recommend that you follow their blog before you write for them.
At launch many years ago, WP Hub aimed only to review WordPress themes and plugins. But as time went by, the vision expanded, and the mission grew beyond theme reviews. Now, WP Hub is one of the leading publications on all things WordPress.
They want stories on web design trends and popular concepts; insight into top selling themes authors and agencies; up-and-coming plugins useful for developers; general WordPress theme and plugin development; and coding best practices as related to WordPress.
WP Hub pays $100 to $200 depending on the article and length, and they are looking for 800- to 1,200-word articles with visuals from writers with some development background on the topics listed above.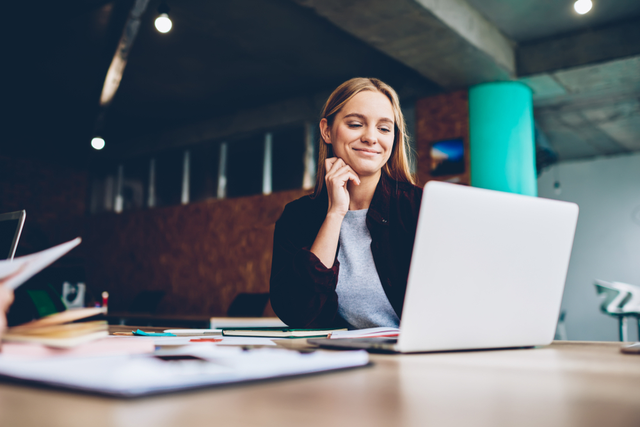 MALW is one of the best writing blogs out there. It's the brainchild of Carol Tice and since its launch in 2008, this blog has grown to feature over 1,200 free posts about everything freelance writing.
On Make A Living Writing, Carol wants to assign topics about blogging, copywriting, ghostwriting, marketing, productivity, overcoming fear, resources for writers, etc.
Carol currently pays $75 to $150 for guest posts. She pays higher for longer, in-depth pieces written on assignment. There are terms and conditions surrounding writing for MALW, so read her guidelines through and through.
Love to write about love and relationships? Here's your chance. YourTango is one of the leading love and relationship online magazines out there, and their audience is mainly women. Their voice is smart, playful, and real, and you're encouraged to read some pieces on the site before submitting your pitch to get a feel for their tone and the type of stories they publish.
YourTango wants stories that "involve love, dating, marriage, divorce, parenting, mental health, sex, and the likes. A YourTango piece can be about almost anything—travel, food, fashion, current events—as long as it explains how the subject affects you or your relationship with another person."
YourTango pays $50 for published articles. While reaching out, send along your resume or bio and a link to a sample. You're also required to include a summary of the story you intend to submit and how long you think it'll be.
Final Thoughts
So there you go. You know the good old process: research, pitch, write, get paid. Follow these pubs for a while, notice their individual styles, where there may be gaps in their catalogue, and what you could offer, then get cooking up some publish-worthy ideas. Good luck!
---
Now is a wonderful time to be a copywriter. Download this free book to learn how: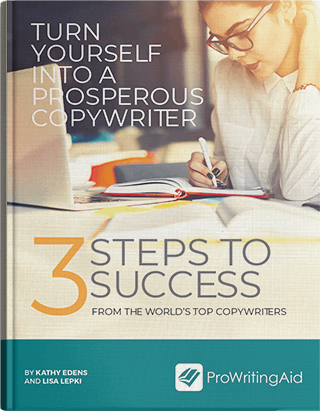 With the advent of the internet, the copywriting industry is exploding. Content is now seen as critical for all online businesses.
This guide breaks down the three essential steps you must take if you think copywriting is the career for you.
---