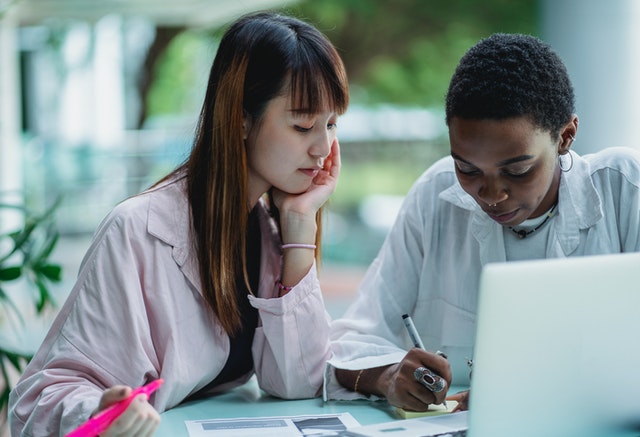 What Is a Business Requirements Document?
A business requirements document (BRD) determines the success or failure of a project. If well written, it directs the project and ensures everyone is on the same page.
The BRD is an official document that shows what a company hopes to achieve in a project. It outlines the project goals to be met and ensures everyone is clear on what must be done and when. It goes hand in hand with a functional requirements document, which outlines the methodologies to be followed for the success of a project and gives clear guideline on the deliverables of a project.
Why Is It Written?
To provide a roadmap for all the phases of a project
To give a clear picture of the pain points to be addressed
To describe the business solution of a project—for instance, what a new or updated product should do, the needs and expectations of the users, and any constraints that may affect the project
To convince the company's stakeholders to agree to the project, and to outline to them the project's priorities and structure
Tip 1: Pre-Plan
The pre-planning stage is vital for creating a great BRD because everyone involved is given an opportunity to contribute. This stage involves collecting data, getting input from stakeholders, and conducting workshops. You should identify everything that could be beneficial to the project and document it.
Even if you write a great BRD, it will not be effective if you don't identify and document all the important requirements. You should find out the requirements of the project by talking to stakeholders (investors, employees, and customers). You can collect information in these different ways:
Brainstorming
Conducting focus groups
Prototyping the solution
Running workshops for effective requirements elicitation
Holding interviews
Writing observations
Carrying out surveys
Conducting document analysis and interface analysis
You can use all these methods or pick a few, but incorporating multiple approaches is the best way to get a comprehensive set of requirements. Also, remember that gathering requirements is a continuous process.
Tip 2: Use Clear Terms
If you have a lot of knowledge about the project, it can be tempting to show off a little. On the other hand, if it's your first time writing a business requirements document, you may add a lot of irrelevant information. Irrelevant information makes it difficult for people to understand what the requirements are. They may also be lengthier than they need to be, which reduces the chances of the document being read.
To ensure the document is easy to read:
Make each requirement only 50 words long
Ensure that each requirement reference is related to a single requirement
Each requirement should be "mum proof"—your mother should be able to read it and understand it. Anyone who's unfamiliar with the project must understand what has been written when they read the document
Do not use acronyms. If you must, be sure to include them in a glossary. ProWritingAid can help you identify your acronyms and make sure you're using them properly
Avoid jargon by all means. A business requirements document is read by many people and should be easy to understand. Use simple words and sentences. If you use any technical terms, add them in a glossary at the back of the document
You can make the document gender-inclusive by using gender-neutral pronouns. These pronouns get rid of mental biases and create an inclusive space.
Tip 3: Refer to Past Projects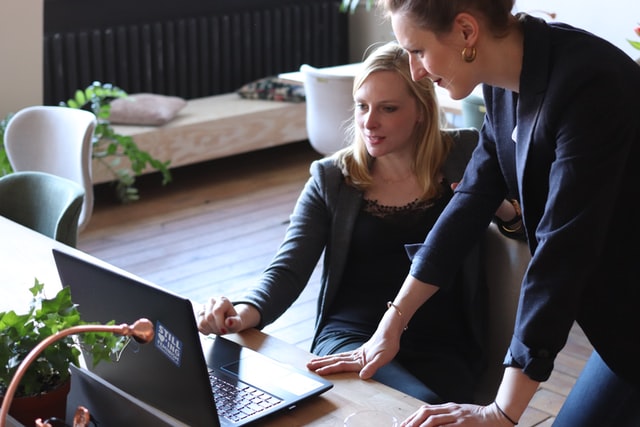 Referring to past projects cuts down your pre-planning time because you know the requirements of the current project. It also makes the documentation stage easier because you can use a template from a previous project. You can also ask your project manager for BRD templates your company might have used in the past.
Past projects can help you to determine the feasibility of the project. You can evaluate it to find out whether it stands up to scrutiny. When creating the BRD, cite the success of past projects to give assurance to investors and shareholders. Also, look at some of the business requirements listed in previous projects to ensure you don't omit anything important.
Tip 4: Include Visuals
BRDs are text-heavy in nature, so it's important to add visuals. They present and clarify information and make the document more engaging. You can use process flows and scope models to break up walls of text. Graphs, flowcharts, Venn diagrams, and infographics are also useful.
Research has shown that visuals improve understanding and simplify technical information. When people understand what they are reading, it becomes easier to digest difficult information.
One important diagram you should include in your BRD is the business process diagram. It shows a workflow process and how it connects to your business requirements. You can use the diagram to demonstrate high-level processes or comprehensive, detailed processes for different requirements—it all depends on how complicated your documentation is.
Use charts and graphs to show the financial requirements of the project. Stakeholders will easily understand the information and find it easy to make decisions. Also, write brief sentences and use white space to make the document easier to read.
Tip 5: Use Clear Action Verbs
Action verbs make sentences and statements more concise. Concise writing is more reader-centered and easier for people to understand. It is also persuasive because action verbs are more convincing than non-action verbs. Here are ten action words you can use in your business requirements document:
Transformed
Accelerated
Centralized
Outperformed
Pioneered
Expedited
Remodeled
Negotiated
Engineered
Spearheaded
Action verbs make you seem like an authority and cause readers to trust you. If you have any trouble finding the right words, you can use an editing tool like ProWritingAid. The Thesaurus Check feature checks the word you've used and offers a relevant synonym.
Avoid the passive voice in the BRD and write in an authoritative tone. Each section of the BRD should have a clear call-to-action (CTA). CTAs help stakeholders know exactly what they need to do and minimize friction by providing clear directives.
Tip 6: Edit and Validate It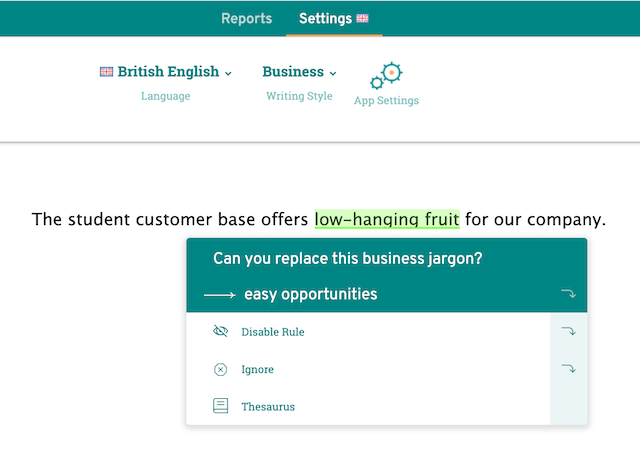 Use an editing tool like ProWritingAid to make the BRD readable and interesting. Editing and proofreading your BRD is an absolute must if you want to create a professional-looking document. ProWritingAid makes editing quick and easy. It catches errors that can cause many headaches or embarrassment down the road.
Once you've finished editing the requirements document, take it to a subject matter expert and the project stakeholders for review. They will validate the information and offer their feedback. This is a crucial step in creating an effective BRD. If you decide to skip it, you may omit some key requirements or make critical errors that could be detrimental to the project.
The Key Elements of a BRD
Executive summary: The executive summary explains the purpose of the project, the tools required for its success, and how it will improve the company's bottom line.
Project scope: This is the work needed to finish a project. A clear project scope helps with budgeting and sourcing and prevents wastage and redundancy.
Project objectives: These should be SMART: specific, measurable, attainable, realistic, and time-bound.
Needs statement: The needs statement outlines the rationale behind the project—the pain points it will address. It helps you to win the trust of key stakeholders.
Requirements: This section outlines everything required for the project. It's where you provide details, including timelines, diagrams, and organization charts.
Stakeholders: In this section, every key player in the project is assigned responsibilities. Their roles are also defined.
SWOT analysis: A SWOT analysis describes the strengths, weaknesses, opportunities, and threats of the project. It shows that you're aware of all the implications of the project and increases your credibility with lenders.
Limitations: This refers to hindrances to the project's success. The project executors can come up with viable solutions or create alternative plans.
Time frame and schedule: The project phases should be explained in this section to ensure all parties know what's required and when it's required.
Budget and financial impact: The budget details all costs of the project. It's also important to discuss how the company will fund the project.
Use ProWritingAid to Write Clear and Concise Business Requirements Documents
When starting a new project or partnering with a vendor, everyone involved should understand the expected outcomes. That's where a BRD comes in. Many organizations use business requirements documents to describe their needs when seeking solution providers.
For a business requirements document to be effective, many factors must be considered. It should also be clear and concise to ensure people understand the project's goals. Long-winded documents filled with difficult words are overwhelming, confusing, and boring. They confuse readers because they can't understand what's being communicated—they have to hunt for the key points in your message.
If you make readers do unnecessary work, they become grumpy and less receptive to what you're saying. Effective writing is concise and free of filler words. It has the right tone and gets your point across clearly. ProWritingAid is designed for clear, concise, and effective writing. Use it to write business requirements documents that get read.
Try ProWritingAid's Editor for Yourself
---