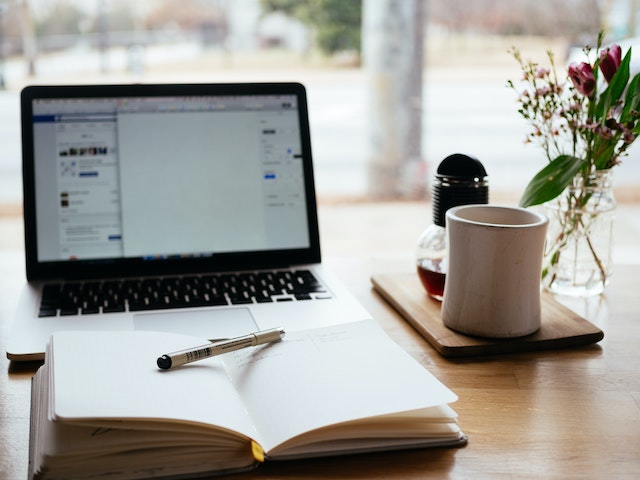 So you're a small business owner considering hiring a freelance writer. Maybe you're creating a team to scale your content operations. Maybe you're interested in guest posting more for your business while maintaining your blog's current content production schedule.
Whatever the case, a freelance writer can help your business reach all of its content goals. But finding the right freelance writer can be a difficult task.
Read on for our full guide to hire the perfect freelance writer for your small business.
Phase 1: Do Your Pre-Search Prep Work
You might think you're immediately ready to start your search.
But freelance writers, especially excellent ones, tend to fill their client lists quickly. There's nothing worse than finding the perfect freelancer for your job, then discovering they're all booked up.
So you can act as quickly as possible when you do find that fantastic freelance writer, you'll need to prepare.
Write Your Job Brief
First, you should create a job brief. This should outline your company, what audience you serve, the topics you're interested in finding writers for, payment and word count expectations, and other pertinent job information.
Take a look at this example template. Bold capitals are fill-in-the-blank, and bold lower case are choose-the-correct-option.
---
[YOUR COMPANY NAME] is seeking freelance writers!
We're [YOUR COMPANY NAME], a [group/startup/firm/business] specializing in helping [YOUR COMPANY'S CUSTOMERS] [find/do/get] [DESCRIPTION OF YOUR SERVICES].
Next month, we'll be ramping up content production for our [blog/video channel/email list/social media platforms] and we're looking for freelance writers to join our content team.
We're hiring writers who are passionate about [YOUR COMPANY'S CONTENT TOPICS] to produce [blog articles/video scripts/email sequences/social media posts] of [WORD COUNT RANGE or TIME RANGE]. We're planning to publish [AMOUNT OF CONTENT and TIMELINE].
For examples of content styles we're interested in, check out these links: [LINKS TO PIECES OF CONTENT YOU LIKE FROM YOUR COMPANY OR OTHERS YOU ADMIRE]
Payment will be at a rate of [$_ PER WORD or $_ PER CONTENT PIECE]
Interested? [Email us at youremail@yourcompany.com/Fill out the survey linked here [survey link] and we'll get back to you ASAP.]
---
Now, there are a lot of variables at play here. In particular, you should think through your pay rates carefully. In content production, the old adage: "You get what you pay for" holds quite true.
If you're looking for quality writers (especially ones you won't need to edit heavily), a good rule of thumb is starting at a rate of $.10 to $.20 per word. If you're on a tight budget, you can also cap this rate at a certain amount for a specific number of words.
Still worried this sounds like a lot, especially for a writer you haven't worked with before? You have another option: set up writer trials.
In your payment section, indicate that writers will start with a trial article of a specific word count at a rate slightly lower than your typical rate. To be fair to the writers, set the trial article's word count slightly lower than the counts for your regular articles (e.g. if your regular articles are about 1,200–1,500 words, set the trial at 750–950 words). Let the writer know that if they pass the trial, they'll move to regular article creation at the higher rate.
In practice, it looks a bit like this:
---
Just so we can make sure you're a good fit, you'll start with a trial article of [TRIAL ARTICLE/PIECE WORD COUNT RANGE] at a rate of [TRIAL PAY RATE]. If the trial goes well, we'll make you a continuing contributor to our content team. You'll produce [REGULAR WORD COUNT RANGE] articles at a rate of [REGULAR PAY RATE].
---
If you choose to go the trial piece route, make sure to confirm everything with your writer before moving forward. It'll save time and frustration on both sides.
To find top-notch writers who fit with your company's content goals, you need one more thing: a writer survey.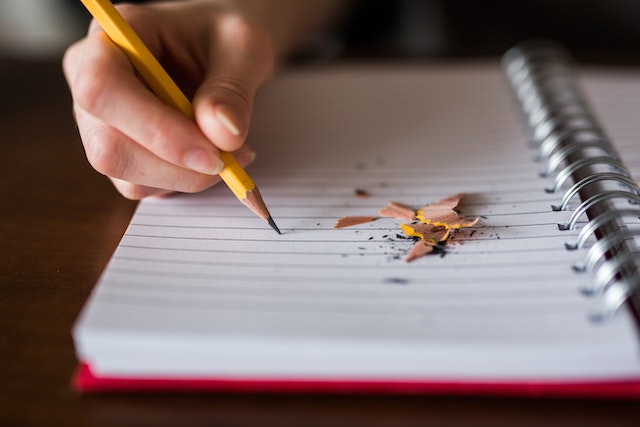 Create Your Writer Survey
Not every freelance writer is an experienced pro at connecting with clients. Left only to replying over email, newer freelancers may leave out specific details you may want or need.
To avoid the endless back-and-forth emails, use a survey. A writer survey standardizes the information you receive from each writer so you can quickly get an idea of the writer's skill level, specialities, and style. It's a great way to ensure you're comparing apples to apples when hiring.
You can ask as few or as many questions as you like in your survey. But if you're completely stumped on what to ask, here's a brief list of questions to consider:
What's your first and last name?
What's the best email address to contact you at?
What are your topic specialities?
How long have you written about those topics?
Do you have any special background connecting to those topics?
Who is your favorite [COMPANY NICHE] thought leader?
Please provide links to your top three articles on [TOPIC].
Please provide a link to your writing portfolio.
If you've chosen the trial content route, this is also a great time to confirm that the writer understands the trial expectations and pay rate.
For sending out your survey, you can use a simple free tool like Google Forms or the free version of Airtable's forms. If you're expecting a number of results or need something with a little more complexity or style, take a look at Typeform's user friendly survey creator.
Once you've set up your survey, include the link at the bottom of your job brief. With your preparation complete, it's time to start seeking out freelancers!
Phase 2: Find Your Freelance Writers
The great news is that there are hundreds of freelance writers available for hire. But, finding quality writers can be a different story entirely.
Here's our road map to finding top-notch writers fast:
Tap Your Network
You'd be surprised how many writers you may know through 2nd or 3rd degree connections. "I didn't realize you were a writer!" is an all too familiar refrain freelance writers hear within their local networks.
So ask around friends, family, and your local business contacts to see if they know any freelance writers. It may not yield a huge number of leads, but one or two direct, qualified leads can be far better than twenty harvested at random without recommendations.
From there, turn to your online network, especially professional networks like LinkedIn. Create a post asking for recommendations. More often that not, the recommendations will come flooding in.
Submit Your Jobs to Writers' Groups
If you're reading this blog, chances are you're interested in writing to some degree. And if you've ever joined a writing-based Facebook or Slack group, now's the time to use it. Groups like ProWritingAid's Facebook group can be a fantastic source for finding great freelancers.
Always check with the group admins before posting your jobs – most groups are perfectly fine with advertising job opportunities, but it never hurts to double-check.
And don't forget your local writing groups. Local Meetups and writers' guilds or clubs are great places to find freelancers as well. Email or drop a message on the group's Facebook page. Often, the group officers will be more than happy to pass your job post onto members.
Foray into Freelancing Networks
For small business owners wanting to spread their search even wider, freelance networks and job boards are the way to go.
If you're looking to tap the cream of the crop in your postings, consider submitting to the Problogger job board, Contena or Freelance Writing Gigs. And don't count out remote job boards like Flexjobs. These boards may not be focused solely on writing, but a growing number of freelance writers float within remote work circles.
So you've found one or several writers to work with. Now, it's just a matter of letting them write your articles, right?
Not quite.
There's one more step that can make the process much faster and easier for you and your writers: a creative brief.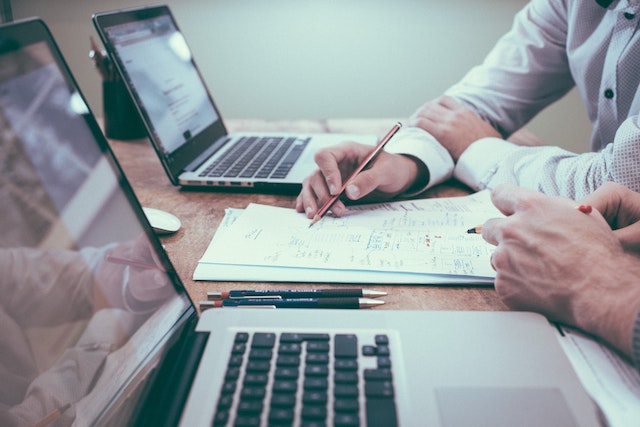 Phase 3: Brief Your Freelance Writers
The creative brief outlines details of a project to ensure everyone involved is on the same page. They're commonplace in the marketing and design world, but are fast becoming a best practice for content production.
In an article-focused creative brief, you will want to outline all or some of the following aspects:
Tone can make the difference between an article that encourages your clients to take action and one that scares them into it. Fortunately, you don't have to outline tone in minute detail. Broad descriptors like: "we want to be inspiring" or "we want the article to be professional and informative" are more than enough to inform a writer of the right direction.
The outline, while not an absolute must for a creative brief, also plays a large part in how the finished article matches your initial vision. If you want specific points to make it into the final piece, it's best to include them in an outline. Data sources and directions for intros and conclusions can also be helpful if you have certain persuasive arguments in mind.
But, try to provide some flexibility in your outline. The best freelance writers know how to take even vague skeleton outlines and polish them into something professional. Outlining in too much detail can come across like micromanaging.
For your first work with any freelancer, go for a middle-of-the-road outline that describes your must-haves but gives the writer some creative freedom.
Once your brief is ready, you're all set! Send it off to the writer and let them work their magic.
Bonus Option: Create Your House Style
If you're hiring a team of writers, you can create a house style to make sure they're all producing writing that works with your brand identity whilst still maintaining individuality.
For example, maybe you'll have a global team and want to ensure that every post uses American English, or you might want to check that your most-used acronyms are punctuated consistently. Enforcing those standards can be very difficult – especially as your team starts to grow!
ProWritingAid allows organizations to create their own house style rules. You can automate your rules so that your team's writing is always on-brand. You can find out more about creating custom style rules here.
---
Beyond the First Article
While writing a guide to managing freelance writers is beyond our scope here, there are plenty of resources you can check out. Here are five recommendations for further reading:
---
Want to Enhance Your Reputation, Improve Efficiency and Maintain Brand Consistency?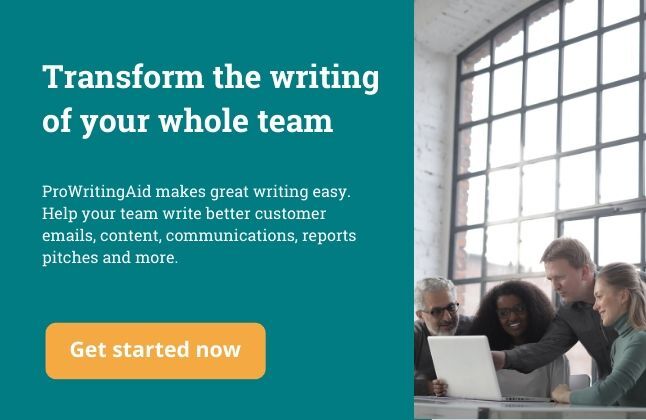 We offer secure, scalable, and customizable writing support for your team. Find out more here!
---