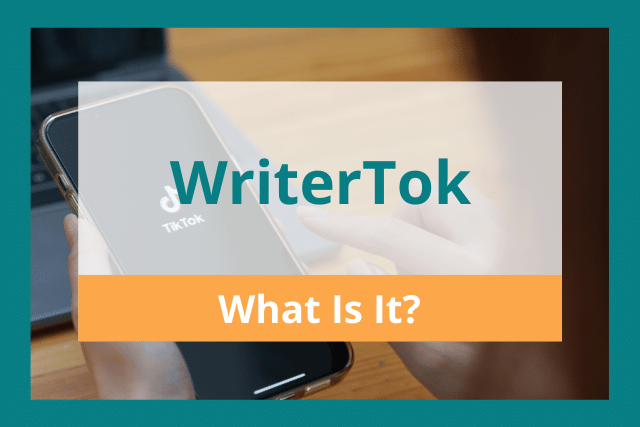 TikTok is the fastest growing social media platform. In fact, it was the most downloaded app of 2021 and is on track to hit that record again in 2022.
It's no surprise that readers and writers alike are flocking to the social media app, and in particular, the WriterTok community. WriterTok is a subset of content creators who share videos about writing.
Here's everything you need to know about WriterTok and how you can use it to promote your writing.
What Is WriterTok?
Within the TikTok app, there are communities that are identified by hashtags. These communities include MomTok, MoneyTok, and WitchTok.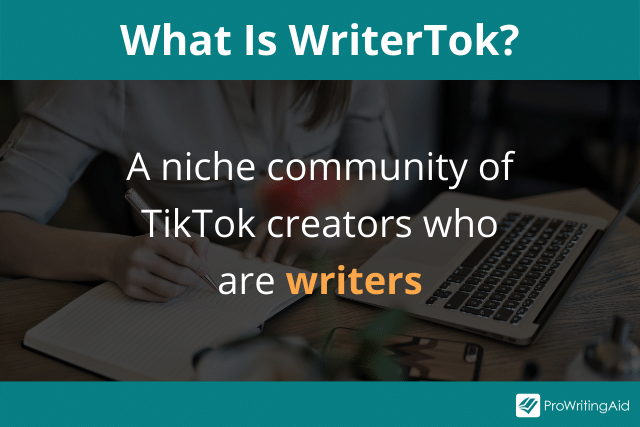 WriterTok is a group of TikTok creators who are published authors and aspiring authors. They share funny videos about writing problems, advice about the writing process and publishing process, writing prompts, and more.
WriterTok's fast-growing community creates writing-themed content for other writers and for their readers. It can be a valuable resource for connecting with other people in the industry.
Is TikTok Good for Writers?
TikTok is the hottest social media app right now, and there's no indication that this is changing anytime soon. It is expected to hit 1.5 billion monthly active users by the end of 2022. The US alone has 138 million monthly active users.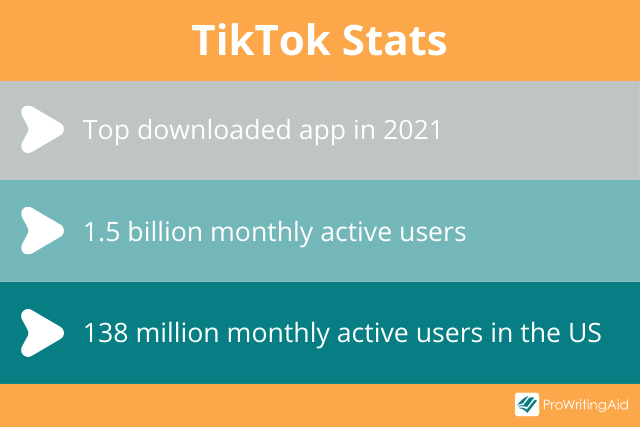 As well as offering an endless supply of viral dance videos, TikTok is an excellent, free tool to connect with people who love to read and write books. It offers a large, captive audience for writers to share their writing with.
WriterTok is just one niche community. It's a great way to network with other people who understand the struggles of writing, and it's an invaluable learning resource. WriterTok videos can help you learn new skills and hone the ones you already have.
The best community on the app for novel writers is BookTok. BookTok is a community of readers. If you write books, this is where you'll find your target audience.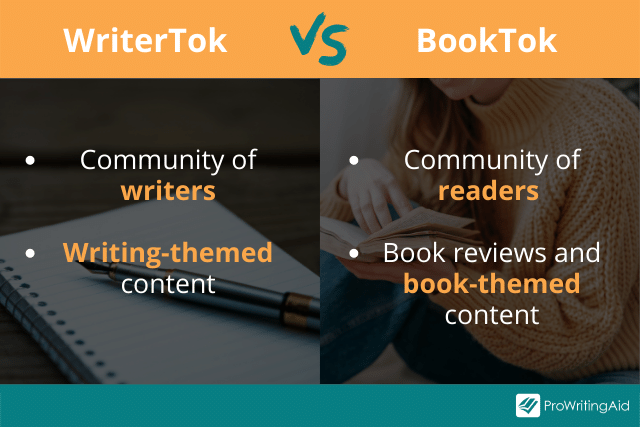 Is TikTok Good for Poets?
Novel writers aren't the only writers out there. TikTok can be a great place for poets too.
The hashtag #poetry has over 36 billion views. Yes, billion! TikTok allows poets to share their poems and reach a much wider audience. People who never thought they were into poetry now watch poetry videos on the app.
There are several more popular hashtags you can search to find talented poets or post your own works:
PoetryTikTok (250 million+ views)
Poem (3 billion+ views)
Poems (780 million+ views)
PoetryTok (499 million+ views)
Poet (1.4 billion+ views)
PoetryLover (1.9 billion+ views)
Poets (29 million+ views)
PoetTok (59 million+ views)
Poets often share their poetry in videos with pretty music and aesthetic background images.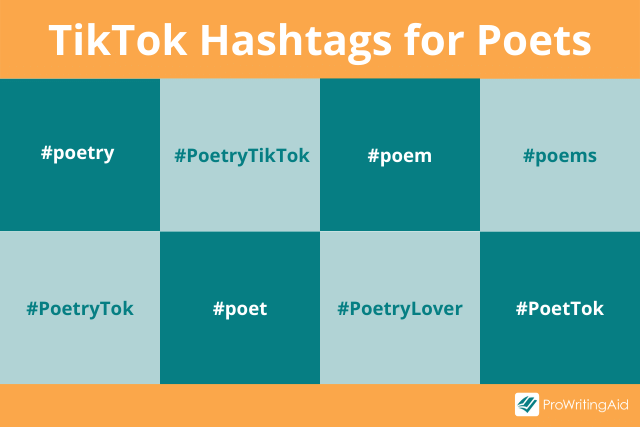 How Do Writers Use TikTok?
Writers use TikTok to create videos about their writing process or the field of writing in general. Sometimes trends emerge within WriterTok, so you'll see many authors making similar videos.
Some TikTok creators will share writing prompts. Prompts can help push your creativity to new heights. If you aren't ready to make TikTok videos just yet, try using some of the writing prompts to improve your skills.
Writing advice videos are also popular. TikTok videos can make writing advice feel less sterile and more personal than just reading a book on the craft.
You can meet some amazing, supportive writers through WriterTok. You can start building a community by commenting on other people's videos and regularly engaging with their content.
It's also a great way to interact directly with your readers. Respond to their comments and messages when possible to help build a loyal fanbase.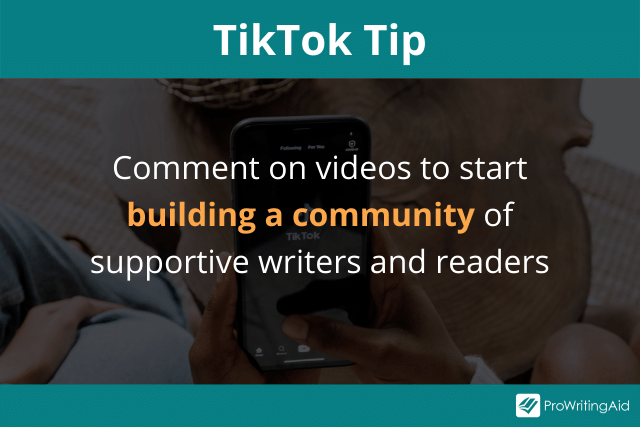 WriterTok Post Ideas
Creating TikTok videos can be intimidating at first. Spend some time getting familiar with the app and the writing and reading communities. See what sort of content performs well.
If you're stuck, here are a few writing ideas you could post on your TikTok account: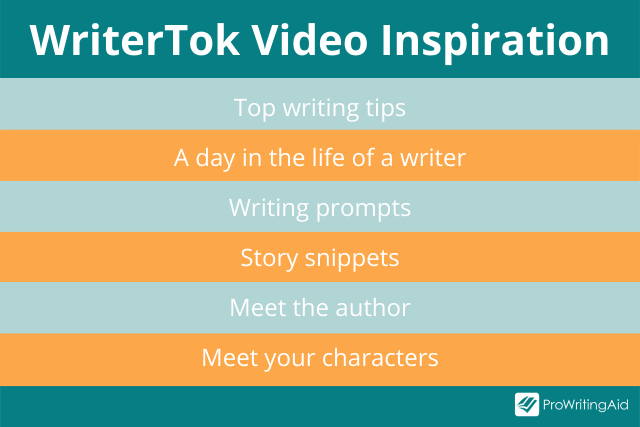 TikTok doesn't have to be scary. Start by seeing what's out there. When you do start making videos, they don't need to be elaborate. Simple is okay at first—you'll improve and find your own video style with time and practice.
But don't overlook the value of this social media app. It's a free tool that can bring you book marketing success and connect you with a powerful community of writers and readers.
Are you prepared to write your novel? Download this free book now: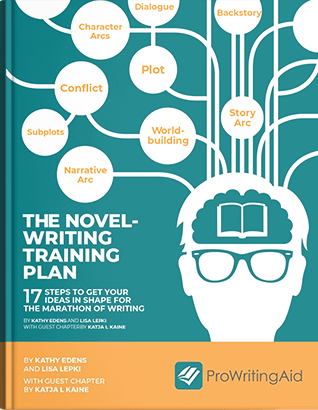 So you are ready to write your novel. Excellent. But are you prepared? The last thing you want when you sit down to write your first draft is to lose momentum.
This guide helps you work out your narrative arc, plan out your key plot points, flesh out your characters, and begin to build your world.