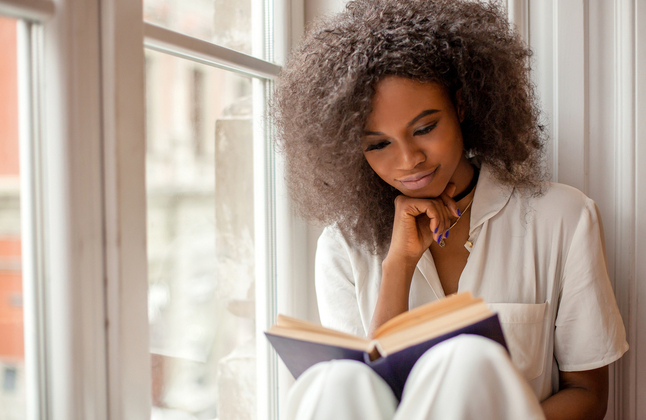 We are living in the golden age of young adult fiction.
Each year, thousands of YA authors publish amazing new novels that entertain while tackling complex issues like grief, sexuality, fantasy, trauma, and more. In this article, we tried to accomplish the impossible: narrowing down our picks for the 25 best young adult books of all time. Let's get into it.
The Best YA Fiction Books
1. Harry Potter by J.K. Rowling
Unless you've been living under a rock for the last 25 years, you've heard of Harry Potter. J.K. Rowling's series of fantasy novels chronicle the lives of Harry, Hermione, Ron, and a coterie of other witches and wizards at Hogwarts School of Witchcraft and Wizardry.
The themes of the series mature as the characters grow and face new challenges, with the first several books occurring while Harry + co. are pre-teens and the latter half of the series taking place as they near adulthood.
Its success has turned J.K. Rowling into one of the world's richest authors and spawned spin-off movies, plays, and theme parks. If you haven't read these books yet, what are you waiting for?
2. Angus, Thongs and Full-Frontal Snogging by Louise Rennison
This series of books follows heroine Georgia Nicholson as she attempts to woo Robbie, one half of a pair of fraternal twins. Written as journal entries, this light-hearted series is a fun read for anyone.
3. The Hunger Games by Suzanne Collins
The Hunger Games series comprises three dystopian novels that follow heroine Katniss Everdeen as she competes in a nationally televised fight to the death against other teenagers.
Resourceful Katniss is a memorable central character, while Collins' stark prose paints a clear and disturbing picture of a future where greed and corruption run rampant through society.
4. The Outsiders by S.E. Hinton
Millions of students read The Outsiders as part of their reading curriculum each year and for good reason. S.E Hinton's remarkable book follows two rival gangs in rural Oklahoma.
The quintessential coming-of-age story, The Outsiders is a poignant, memorable tale of class rivalry and the fleeting nature of youth.
5. The Perks of Being a Wallflower by Stephen Chbosky
Another coming-of-age drama, The Perks of Being a Wallflower is an epistolary novel following the adventures of Charlie, an introverted teenager, as he navigates becoming an adult. The novel addresses many young adult themes like drugs, sexuality, and mental health.
6. The Princess Bride by William Goldman
Before it was a classic, oft-quoted movie, The Princess Bride was a best-selling novel. Combining elements of comedy, adventure, fantasy, drama, romance, and fairy tale, The Princess Bride is a fun romp through a magical world.
7. The Princess Diaries by Meg Cabot
Many teenagers fantasize about their "real" parents coming to rescue them from a life of mundanity.
The Princess Diaries series by Meg Cabot is an indulgent look at what happens to "normal" teen Mia Thermopolis when she learns astonishing news that she's a real-life princess. This fun, easy-to-read series was developed into a beloved movie starring Anne Hathaway.
8. The Sun is Also a Star by Nicola Yoon
Natasha is a girl who believes in science and facts. Daniel is a boy who has always lived up to his parents' expectations. What happens when these two teenagers from vastly different backgrounds meet and fall in love?
The Sun is Also a Star follows college-bound romantic Daniel Bae and Jamaica-born pragmatist Natasha Kingsley. They meet – and fall for each other – over one magical day amidst the fervor and flurry of New York City.
9. To All the Boys I've Loved Before by Jenny Han
As a young girl, Lara Jean wrote letters to all of her crushes, never thinking the letters would see the light of day.
When her meddling little sister drops them in the mail, Lara Jean finds herself confronted by one of her past crushes, and she agrees to enter a fake relationship with him as they navigate high school social circles.
10. A Wrinkle in Time by Madeleine L'Engle
Meg Murry and her little brother, Charles Wallace, have been without their scientist father for five years, ever since he discovered a new planet and used the concept known as a tesseract to travel there. A Wrinkle in Time follows their quest to bring their father home.
11. An Ember in the Ashes by Sabaa Tahir
Laia is a Scholar who has lived in fear of the Empire's persecution. Elias is on a path to become a Mask, one of the Empire's elite soldiers. When circumstances force Laia and Elias to meet, they find that their destinies are intertwined and that their choices will change the fate of the Empire.
12. A Court of Thorns and Roses by Sarah J. Maas
This re-imagining of Beauty and the Beast follows Feyre, a nineteen-year-old huntress.
Dragged to a treacherous magical land she only knows about from legends, Feyre discovers that her captor is not an animal, but Tamlin – one of the lethal, immortal Fae who once ruled their world.
13. Divergent by Veronica Roth
Tris Prior lives in a futuristic world in which society is divided into five factions. When it comes time for Tris to select the faction that she'll commit to for life, she discovers that she is a Divergent and will never be able to fit into just one faction.
Warned that she must conceal her status, Tris uncovers a looming war which threatens everyone she loves.
14. Hatchet by Gary Paulsen
The first novel in the Hatchet series, Hatchet tells the story of Brian, a teenager who lives through a plane crash and must survive in the forest with nothing but the hatchet gifted to him by his recently deceased mother.
15. Holes by Louis Sachar
Holes follow the cursed Stanley Yelnats, who's wrongfully sent to a brutal camp as punishment for stealing a pair of sneakers. At the camp, the warden and her staff force the children in their care to mysteriously dig holes all day long in the desert.
16. Percy Jackson & the Olympians by Rick Riordan
Twelve-year-old Percy Jackson is on the most dangerous quest of his life. With the help of a satyr and a daughter of Athena, Percy must journey across the United States to catch a thief who has stolen the original weapon of mass destruction — Zeus' master bolt.
17. Simon vs. the Homo Sapiens Agenda by Becky Albertalli
Sixteen-year-old and not-so-openly gay Simon Spier prefers to save his drama for the school musical. But when an email falls into the wrong hands, his secret is at risk of being thrust into the spotlight.
18. Six of Crows by Leigh Bardugo
Ketterdam is a bustling hub of international trade where anything can be had for the right price. And no one knows that better than criminal mastermind Kaz Brekker.
When Kaz is offered a chance at a deadly heist that will make him rich beyond measure, he must put together a crew that can survive the impossible odds.
Narrated by Death, The Book Thief follows Liesel Meminger as she comes of age in Nazi Germany during WWII.
Living with foster parents on the outskirts of Munich, Liesel is exposed to the horrors of the Nazi regime, caught between the innocence of childhood and the maturity demanded by her destructive surroundings.
20. The Hate U Give by Angie Thomas
Starr Carter is constantly switching between two worlds – the poor, mostly black neighborhood where she lives and the wealthy, mostly white prep school that she attends.
The uneasy balance between these worlds is soon shattered when she witnesses the fatal shooting of her childhood best friend.
21. The Fault in Our Stars by John Green
Hazel and Gus share many things: an acerbic wit, a love of books, and cancer. When Gus scores an invitation to meet a reclusive author the pair love, he and Hazel embark on the adventure of their lives.
22. The Giver by Lois Lowry
This popular novel follows a 12-year-old boy named Jonas, who is selected to inherit the position of Receiver of Memory, the person who stores all the past memories of the time before Sameness.
As Jonas learns more, he struggles with concepts of all the new emotions and things introduced to him.
23. The House on Mango Street by Sandra Cisneros
Through a series of vignettes, The House on Mango Street tells the story of Esperanza Cordero, a 12-year-old Chicana girl growing up in the Hispanic quarter of Chicago.
The novella follows Esperanza as she enters adolescence and begins to face the realities of life as a young woman in a poor and patriarchal community.
24. The Lunar Chronciles by Marissa Meyer
What if Cinderella was a cyborg? The Lunar Chronicles series is an inventine reimagining of classic fairy tales like Cinderella, Snow White, and Little Red Riding Hood in a futuristic setting where different societies battle for control of the Earth... and the moon.
25. A Darker Shade of Magic by V.E. Schwab
Most people only know one London; but what if there were several? Kell is one of the last Travelers—magicians with a rare ability to travel between parallel Londons: Red, Grey, White, and, once upon a time, Black.
---
How'd we do? Did we capture your favorites? Have we left something off the list that bears inclusion? Let us know in the comments.
Looking for more Essential Reading lists? We've got you covered!
---
Are you prepared to write your novel? Download this free book now: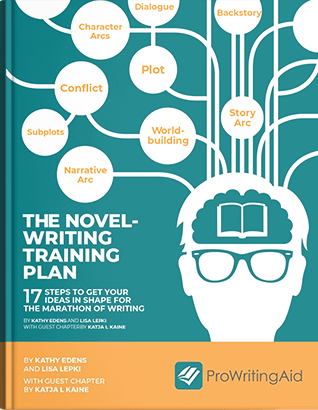 So you are ready to write your novel. Excellent. But are you prepared? The last thing you want when you sit down to write your first draft is to lose momentum.
This guide helps you work out your narrative arc, plan out your key plot points, flesh out your characters, and begin to build your world.
---