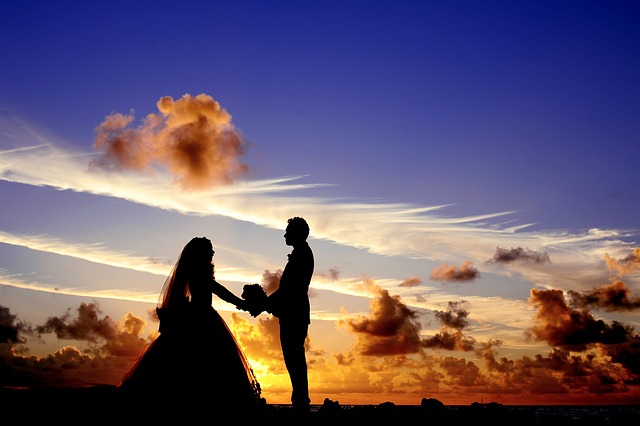 Continuing our Essential Reading series, we're focusing on romance novels, from the classics to the breathless reads of today's masters. We scoured several sources, but the two main ones upon which we built this list are National Public Radio's "Happy Ever After: 100 Swoon-Worthy Romances" and Goodread's "Best Top Romance Novels of All Time."
Note: All the links below go to bookshop.org. Bookshop is an online bookstore with a mission to financially support local, independent bookstores. If you want to find a specific local bookstore to support, find them on the map and they'll receive the full profit off your order. Otherwise, your order will contribute to an earnings pool that will be evenly distributed among independent bookstores (even those that don't use Bookshop).
Let's get right to the meat.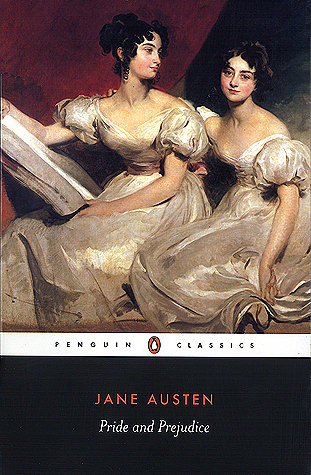 By far the most beloved love story of all time, Pride and Prejudice is a great place to start. Elizabeth Bennett, Mr. Darcy, and the situation is set up in the first line: "It is a truth universally acknowledged, that a single man in possession of a good fortune, must be in want of a wife." The thrust? Shall you marry for love or money?
2. Outlander by Diana Gabaldon
Claire is thrust back in time to Scotland in the 1700s, where she meets Jamie Fraser, a Scotts warrior who teaches Claire love that she's never known. But she still has a husband back in her own time, one patently different from the wild and wonderful Scotsman. Who will she choose?
3. Jane Eyre by Charlotte Brontë
Jane Eyre, an orphan and an outcast, accepts a governess position for a young girl in a somewhat mysterious situation with a dark and brooding master, Edward Rochester. What secrets hide in Thornfield Hall? And what will Jane do once she uncovers Mr. Rochester's dark past?
Spoiled, headstrong Scarlett O'Hara finds herself in dire straights during the Civil War. Her family's fortune and plantation are in tatters, and Scarlett uses every wile in her toolkit to keep her family and land out of poverty. The infamous Rhett Butler offers her a way out, but will she lose her heart in the process?
Another amazing story from the master Jane Austen, Sense and Sensibility shows us two women in love. Marianne Dashwood is impulsive in her love for the charming Willoughby, and Elinor Dashwood is sensible but struggles to conceal her angst with her love for Edward Ferras.
This man can write a love story. An older gentleman visits a woman with a fading memory every morning to read to her from a well-worn notebook. The notebook he reads contains the love story of Noah Calhoun and Allie Nelson and Allie's quandary: to marry her fiancé or give it all up for Noah.
Fresh from her triumphs in Paris society, Whitney Stone returned to England to win the heart of Paul, her childhood love...only to be bargained away by her bankrupt father to the handsome, arrogant Duke of Claymore. Even as his smoldering passion seduces her into a gathering storm of desire, Whitney cannot -- will not -- relinquish her dream of perfect love.
The lovely Dougless Montgomery is abandoned in an English church where suddenly appears a Knight in Shining Armor…from the 1500s. It's Nicholas Stafford, Earl of Thornwyck, who has come to rescue his damsel in distress.
An immigrant father reads to a young boy recovering from pneumonia who wants to know if the book has any sports or is it boring. His father says, "Fencing. Fighting. Torture. Poison. True love. Hate. Revenge. Giants. Hunters. Bad men. Good men. Beautifulest ladies. Snakes. Spiders. Beasts of all natures and descriptions. Pain. Death. Brave men. Coward men. Strongest men. Chases. Escapes. Lies. Truths. Passions. Miracles." And the little boy, though he doesn't know it, is about to change forever.
Orphaned by her mother and brushed off by her dad, fifteen-year-old Silvia Cotton had lived a lonely life. That is, until 1985, when her father moves the family from the Highlands of Scotland to the Midlands of Wales. It is there she is enrolled in Bennington, a private boarding school, meets the charming and rebellious Dickinson twins, Oliver and Alexander, and her regrettable life changes forever.
Tough-minded Jessica Trent's sole intention is to free her nitwit brother from the destructive influence of Sebastian Ballister, the notorious Marquess of Dain. She never expects to desire the arrogant, amoral cad. And when Dain's reciprocal passion places them in a scandalously compromising, and public, position, Jessica is left with no choice but to seek satisfaction.
12. The Bride by Julie Garwood
By the king's edict, Alec Kincaid, mightiest of the Scottish lairds, must take an English bride. And Jamie the youngest daughter of Baron Jamison, is his choice. From his first glimpse of the proud and beautiful English lady, Alec felt a burning hunger stir within him. But with the wedding vows, Jamie pledges her own secret oath: She will never surrender her love to this Highland barbarian.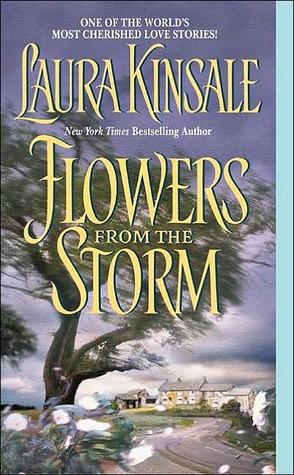 The Duke of Jervaulx was brilliant—and dangerous. Considered dissolute, reckless, and extravagant, he was transparently referred to as the "D of J" in scandal sheets. But sometimes the most womanizing rakehell can be irresistible, and even his most causal attentions fascinated the sheltered Maddy Timms. Maddy knows it is her destiny to help him and her only chance to find the true man behind the wicked facade.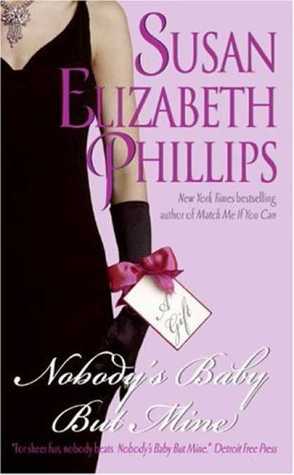 Genius physics professor Dr. Jane Darlington desperately wants a baby. But finding a father won't be easy. Jane's super-intelligence made her feel like a freak, and she's determined to spare her own child that suffering. Cal Bonner, the Chicago Stars' legendary quarterback, seems like the perfect choice. Dr. Jane is about to learn a little too late that this good ol' boy is a lot smarter than he lets on – and he's not about to be used and abandoned by a brainy, baby-mad schemer.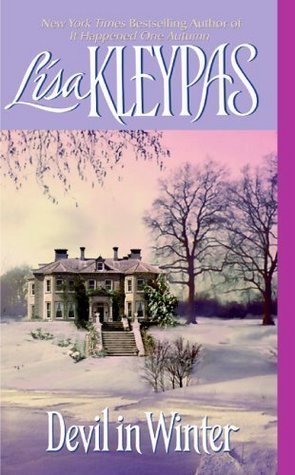 Evangeline Jenner stands to become wealthy once her inheritance comes due. Because she must first escape the clutches of her unscrupulous relatives, Evie has approached the rake Viscount St. Vincent with a most outrageous proposition: marriage! But Evie's proposal comes with a condition: no lovemaking after their wedding night. Sebastian will simply have to work harder at his seductions... or perhaps surrender his own heart for the very first time in the name of true love.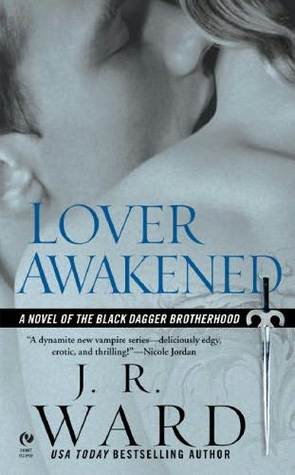 A former blood slave, the vampire Zsadist still bears the scars from a past filled with suffering and humiliation. Anger is his only companion, and terror is his only passion—until he rescues a beautiful aristocrat from the evil Lessening Society. Bella is instantly entranced by the seething power Zsadist possesses. Bella must help her lover overcome the wounds of his tortured past and find a future with her.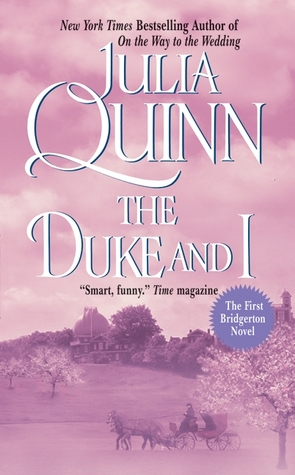 By all accounts, Simon Basset is on the verge of proposing to his best friend's sister, the lovely – and almost-on-the-shelf – Daphne Bridgerton. But it's all an elaborate plan to keep Simon free from marriage-minded society mothers. And as for Daphne, surely she will attract some worthy suitors now that it seems a duke has declared her desirable. But as Daphne waltzes across ballroom after ballroom with Simon, it's hard to remember that their courtship is a complete sham.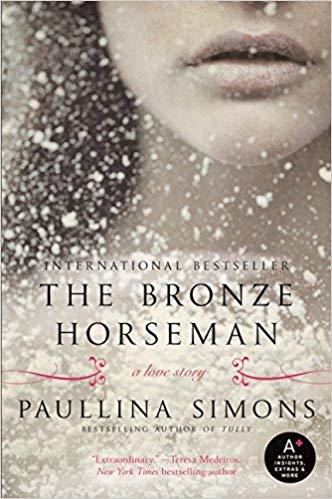 During the summer of 1941, the Metanov family are living a hard life in Leningrad. As the German armies advance, their future looks bleak. For Tatiana, love arrives in the guise of Alexander, who harbours a deadly and extraordinary secret.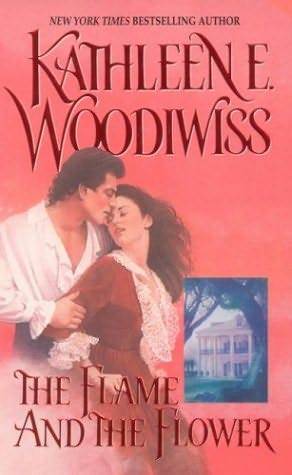 A lusty adventurer married to the sea, Captain Brandon Birmingham courts scorn and peril when he abducts the beautiful fugitive Heather Simmons from the tumultuous London dockside. But no power on Earth can compel him to relinquish his exquisite prize. For he is determined to make the sapphire-eyed lovely his woman ... and to carry her off to far, uncharted realms of sensuous, passionate love.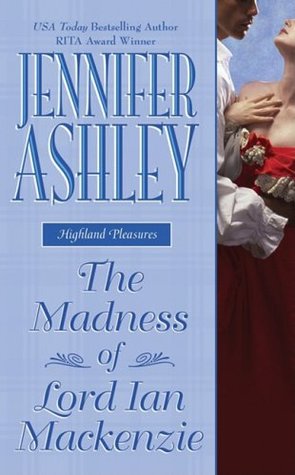 The year is 1881. Meet the Mackenzie family – rich, powerful, dangerous, eccentric. The youngest brother, Ian, known as the Mad Mackenzie, spent most of his young life in an asylum, and everyone agrees he is decidedly odd. Beth Ackerley, a widow, has recently come into a fortune. She has decided wants to take her money and find peace, to travel, to learn art, to sit back and fondly remember her brief but happy marriage to her late husband. And then Ian Mackenzie decides he wants her.
21. Rebecca by Daphne du Maurier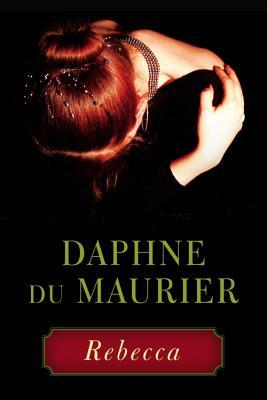 The novel begins in Monte Carlo where the heroine is swept off her feet by the dashing widower Maxim de Winter and his sudden proposal of marriage. Orphaned and working as a lady's maid, she can barely believe her luck. It is only when they arrive at his massive country estate that she realizes how large a shadow his late wife will cast over their lives – presenting her with a lingering evil that threatens to destroy their marriage from beyond the grave.
22. Indigo by Beverly Jenkins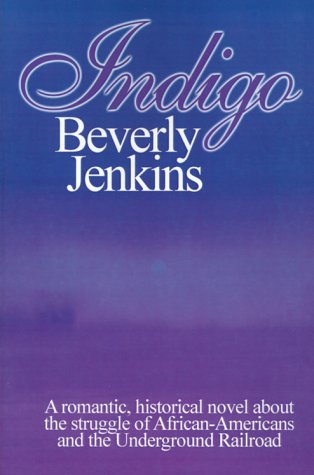 As a child, Hester Wyatt escaped slavery, but now the dark-skinned beauty is a member of Michigan's Underground Railroad, offering other runaways a chance at the freedom she has learned to love. When one of her fellow conductors brings her an injured man to hide, Hester doesn't hesitate...even after she is told about the price on his head. The man in question is known as the "Black Daniel", a vital member of the North's Underground Railroad network. But Hester finds him so rude and arrogant, she questions her vow to hide him.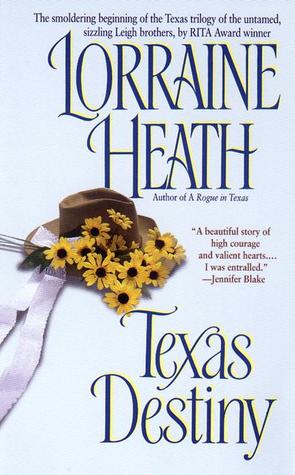 Houston Leigh survived the Civil War though badly scarred both inside and out. But will he survive a dangerous journey along the wild trails of Texas with Miss Amelia Carson, his handsome brother's mail-order bride?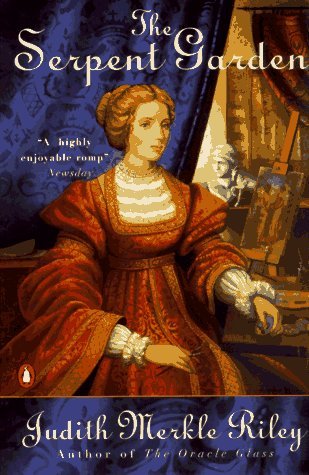 Left in debt when her philandering artist husband is murdered by his mistress's own jealous husband, Susanna Dallet must rely on her skills as a painter of miniatures to survive her new position at the court of the devious Cardinal Wolsey. Luckily, there's a wayward angel and a handsome but easily ruffled court secretary looking out for her.
25. Ravished by Amanda Quick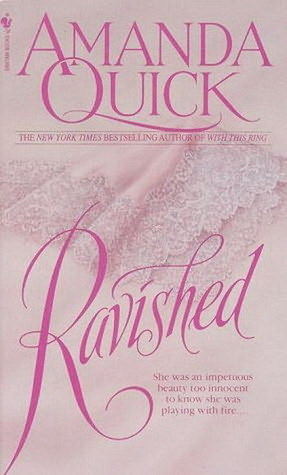 Fossil-hunting rector's daughter Harriet Pomeroy summons the notorious Viscount St. Justin to sleepy Upper Biddleton to hunt the thieves who've been hiding loot in the caves where she works. Love, intrigue and a lot of old bones can't be far behind.
Editor's picks
Here are our own personal top five favorites. Do you agree? Let us know in the comments below!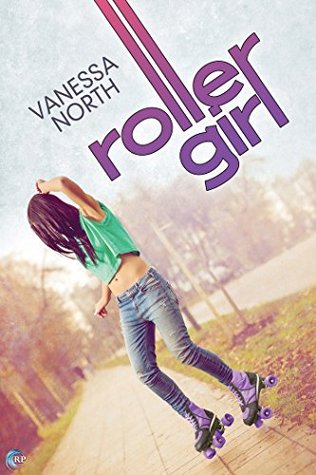 Recently divorced Tina Durham is trying (and failing) to be self-sufficient, until Joanne "Joe Mama" Delario comes to the rescue. Joe sees something special in Tina and introduces her to things that will change Tina's life.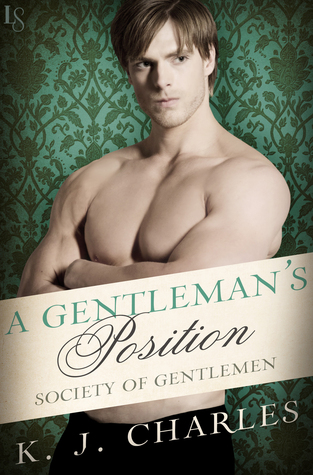 Everyone depends on Lord Richard Vane for advice and assistance. But who does Lord Richard turn to? His valet, a fixer of unparalleled genius... and the object of Richard's deepest desires.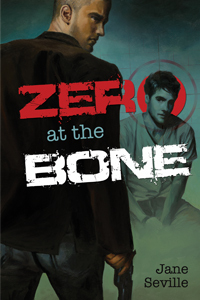 After witnessing a mob hit, surgeon Jack Francisco is put into protective custody to keep him safe until he can testify. A hitman known only as D is blackmailed into killing Jack, but when he tracks him down, his conscience won't allow him to murder an innocent. The pair find in each other an unlikely ally.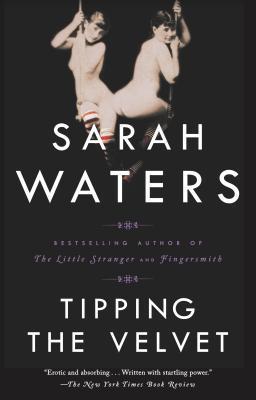 Set in Victorian London, Nan King, an oyster girl, is captivated by the music hall phenomenon Kitty Butler, a male impersonator extraordinaire treading the boards. This is a story of their love and Nan's journey of self-discovery.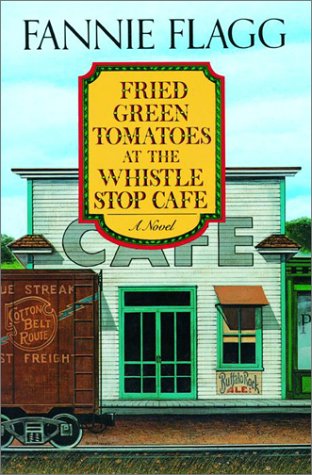 It's first the story of two women in the 1980s, of gray-headed Mrs. Threadgoode telling her life story to Evelyn, who is in the sad slump of middle age. The tale she tells is also of two women – of the irrepressibly daredevilish tomboy Idgie and her friend Ruth, who back in the thirties ran a little place in Whistle Stop, Alabama, a Southern kind of Cafe Wobegon offering good barbecue and good coffee and all kinds of love and laughter, even an occasional murder.
What have we missed?
Is your favorite romance novel missing from this list? Let us know in the comments below!
Looking for more great reads? Check out our other ultimate reading lists:
Could you be the next bestselling romance author? Download this free book now: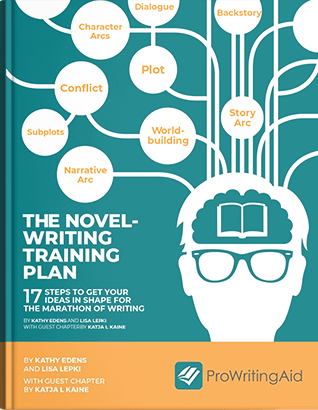 So you are ready to write your novel. Excellent. But are you prepared? The last thing you want when you sit down to write your first draft is to lose momentum.
This guide helps you work out your narrative arc, plan out your key plot points, flesh out your characters, and begin to build your world.