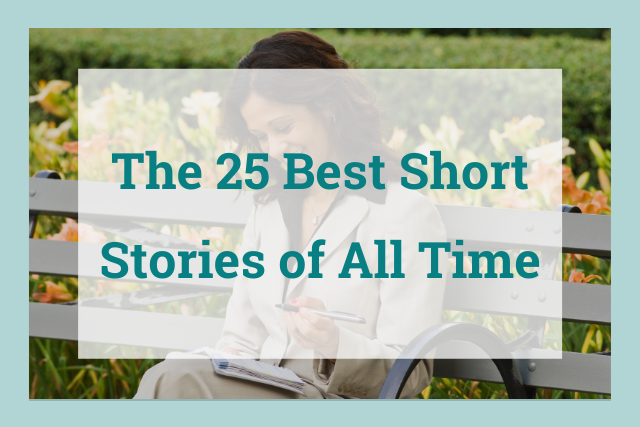 How do you capture the human condition in a few pages? With difficulty. Which is why many writers argue that short stories are harder to write, and a much purer form of writing than novels.
The perfect short story might be comedic, fast-paced and exciting, descriptive, or poetic. But the one thing it must do? Get the reader hooked quickly.
Everything must be perfectly weighted and have a purpose.
What Is the Best Short Story Ever Written?
An impossible question to answer, but we can try to get close.
We've put together a list of 25 of the most iconic, most anthologised, best written, or most well-known short stories of all time.
What Are the Best Short Story Collections?
To start us off, here are some authors that many consider to be the masters of the short story. We've highlighted some of their most popular works, but check out their full collections for classic examples of incredible short stories.
1. "The Dead" by James Joyce
The stories in Dubliners are depictions of life in Dublin around 1910. T. S. Eliot, amongst others, described The Dead as "one of the greatest short stories ever written."
Irish middle-class life jumps from the page, as Gabriel Conroy gives a speech at a family party and finds his principles and beliefs challenged.
There is a lyrical, melancholic tone as his thoughts move from awkward social encounters, to Irish nationalism, to the role of the dead in people's lives. It offers a beautifully accessible route into the world of an often-inaccessible writer.
2. "The Lottery" by Shirley Jackson
Who knew that a story about a village lottery could cause so much anger and outrage?
Yet Jackson's dark, modern gothic tale caused a flood of complaints to The New Yorker. People demanded to know where such a horrific lottery was taking place!
The Lottery, written in 1948, remains chilling to this day and perfectly captures the potential of human beings to both accept and participate in a shocking act of ritual violence in the name of faith and tradition.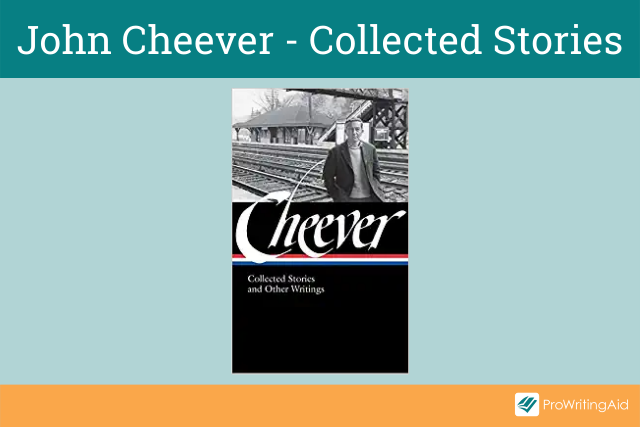 3. "The Swimmer" by John Cheever
Cheever's short stories veer from realism to satire to fantasy, often in the space of the same sentence.
Below the surface of the cocktail parties that greet new readers, are puzzling fables about radio transmissions of private conversations (The Enormous Radio) or brothers attacking one another unexpectedly (Goodbye My Brother).
The Swimmer is his best-known story and certainly the most anthologized.
A boozy jaunt through the pools and backyards of middle America, the story swings from social commentary about mid-century, middle American sensibilities in Shady Hill, to a surreal and melancholic dream fable of the passing of the seasons and a man losing everything he has in his life.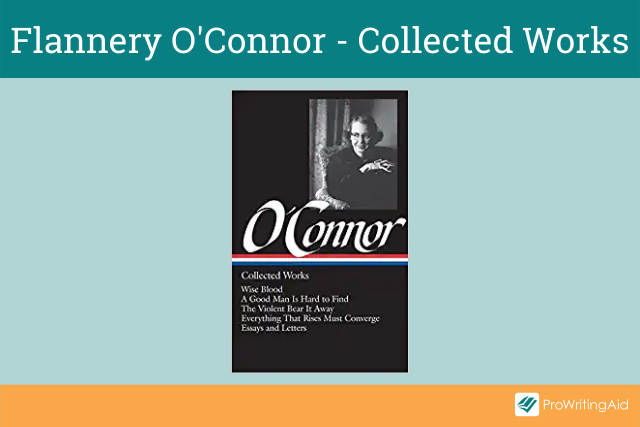 4. "A Good Man Is Hard to Find" by Flannery O'Connor
It is almost cast in stone that any list of great short story writers must mention Carver, Cheever, and O'Connor together, as the greats of American short story writing.
Known for her southern gothic stories, O'Connor's A Good Man Is Hard to Find is her most popular work.
It tells the tale of a southern family who gets stranded on a road trip and encounters a criminal gang. As usual with O'Connor, it is a humorous, but dark and vicious tale, confronting notions of good and evil.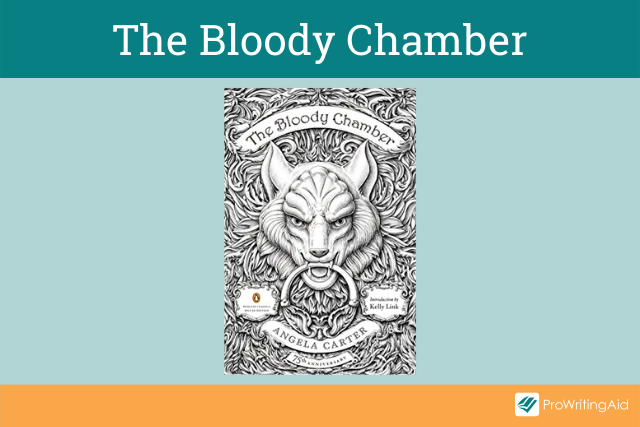 5. "The Company of Wolves" by Angela Carter
Carter's reworking of fairy tales in The Bloody Chamber challenged the way women were represented in classic tales of western culture.
Turning the tropes of fairy tales and gothic fiction on their head, Carter created heroic and sexually liberated female protagonists. In her most famous story, The Company of Wolves, Red Riding Hood becomes a confident and beloved heroine, who defeats the wolf by seducing and taming him.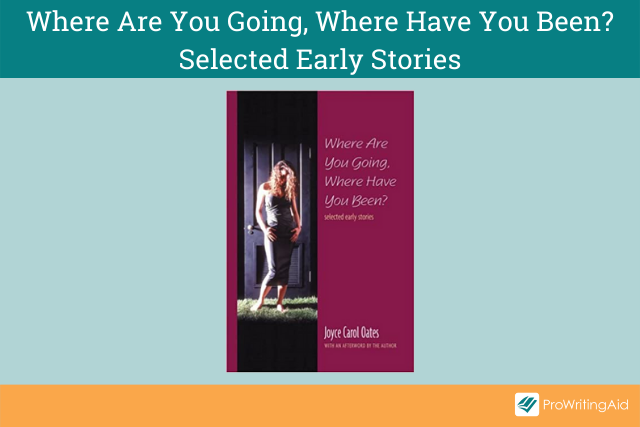 6. "Where Are You Going, Where Have You Been?" by Joyce Carol Oates
Joyce Carol Oates's impeccable short stories are known for their representation of violence and evil in American society.
"Where are you going, where have you been" is one of her finest. It is about a 15-year-old girl who meets a stranger, who is trying to coax her into coming with him.
Inspired by three real life murders in Arizona the story has been anthologised many times and is regularly featured on English literature courses around the world.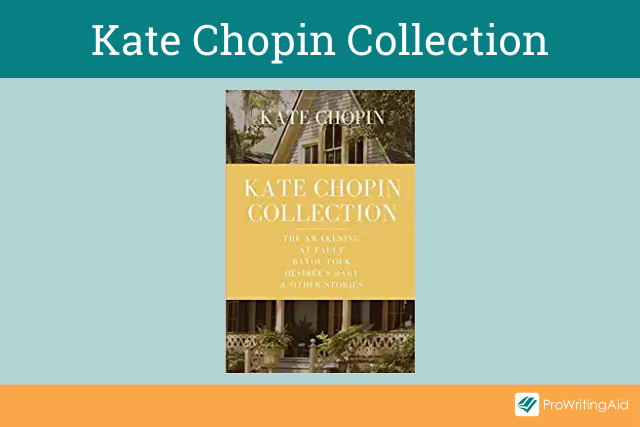 7. "Desiree's Baby" by Kate Chopin
Causing widespread outrage on first publication, Kate Chopin set her 1893 story of race relations in Louisiana just before the Civil War.
It examines gender and discrimination through the story of Desiree, who is adopted by wealthy French Creoles and who later marries Armand.
When Desiree gives birth to a mixed-race baby, Armand forces her to leave. Chopin was fascinated with women's identities in all her stories, and this was one of her finest.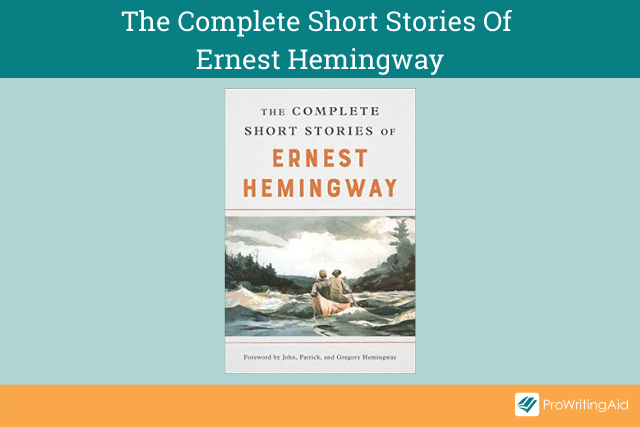 8. "Hills Like White Elephants" by Ernest Hemingway
Eternally imitated but never bettered, few writers have influenced as many as Ernest Hemingway.
Any number of his stories could have made this list – from the early noir of The Killers to the pathos of confronting death in The Snows of Kilimanjaro. However, if you had to pick one from the best Hemingway short stories, then it would surely be Hills Like White Elephants (1927).
A man and woman are waiting for the train whilst discussing an operation the man wants the woman to have.
The story's genius lies in how the whole thing is about abortion, but it is never actually mentioned. A masterclass of simplicity, by the undisputed master of minimalism.
What Is a Good Example of a Short Story?
All of the stories below represent some of the best storytelling in the last century. You've probably heard the classing writing advice to read more than you write. With short stories, you get all the elements of brilliant story structure, description, character, and voice, but in bite-sized pieces.
Even if you don't enjoy some of the titles on this list, you can still learn from the way they were written—often in one sitting!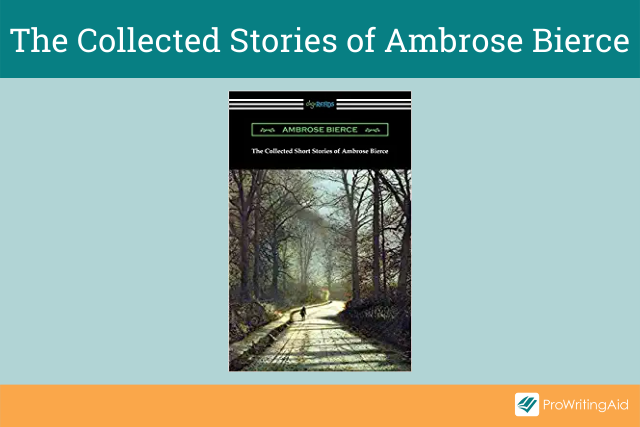 9. "An Occurrence at Owl Creek Bridge" by Ambrose Bierce
This frequently anthologized story is simple enough; a civilian who has carried out a mission for the confederacy is being hanged on a bridge in Alabama.
But it is the story's portrayal of this "occurrence" as a part of war, its unreliable narrator, and its innovative use of the stretching of subjective time, that has seen the story influence generations of writers.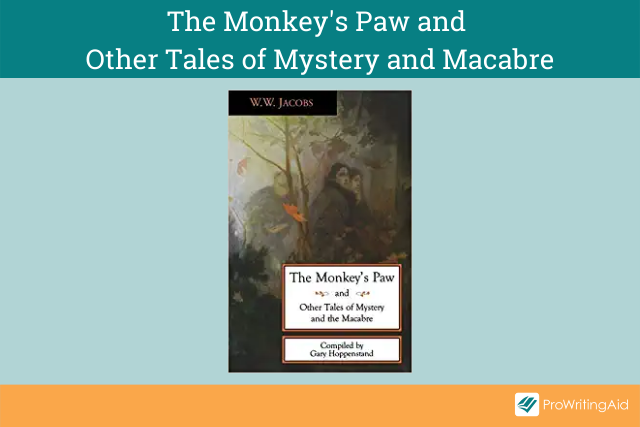 10. "The Monkey's Paw" by W W Jacobs
Some stories are on this list because they are the best written short stories of all time.
Others, such as The Monkey's Paw, are here because of their iconic place in our imaginative lives.
W W Jacobs took the ancient story of magic wishes and rewrote it as a supernatural short story, dealing with the notion of unintended consequences. The tale is as creepy today as it was in 1902 when it was first published.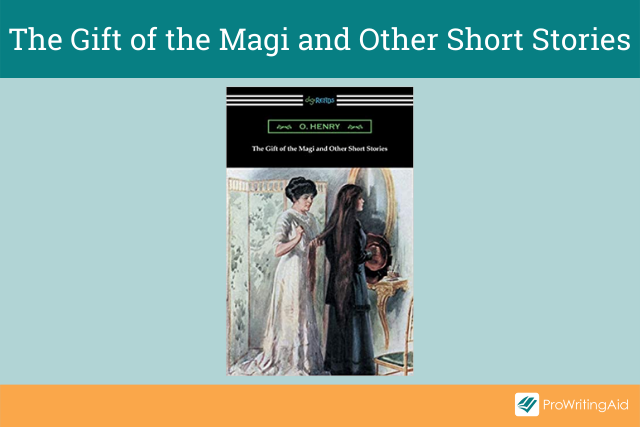 11. "The Gift of the Magi" by O. Henry
You will not find a more compact tale about sacrifice and the Christmas spirit than The Gift of the Magi. It is for this reason that the story has been adapted countless times, including over 18 movie adaptations.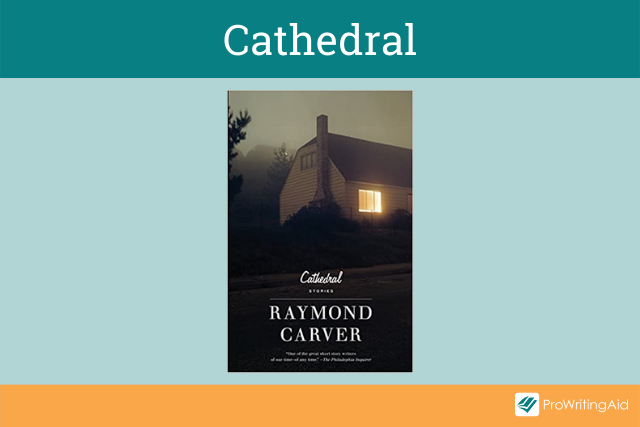 12. "Cathedral" by Raymond Carver
Most critics agree that alongside Chekhov, the grand master of the short story is Raymond Carver.
His stories exhibit a stripped back, minimalist examination of American working-class life. He reinvigorated the form in the 1980's after it had gone out of fashion.
Two of his stories that are cited most often are, What We Talk About When We Talk About Love and Cathedral. Both have been heavily anthologized, but the latter is perhaps the more important and well known of the two.
The story is about a prejudiced man whose wife's old blind friend comes to visit. Amidst Carver's classic working-class landscape, Cathedral portrays a distrusting narrator having a moment of revelation and catharsis.
The final moments of the story, as the two men try to draw the Cathedral together, represent the high point of American short story telling.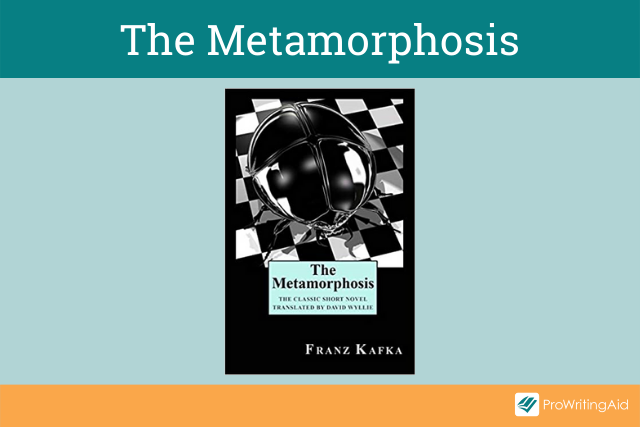 13. "The Metamorphosis" by Franz Kafka
Can there be any more famous first line in the history of literature than this?
"As Gregor Samsa awoke one morning from uneasy dreams, he found himself transformed in his bed into an enormous insect."
Kafka's stories are pregnant with multiple meanings and devoid of answers.
In the Penal Colony is possibly his finest short story, but The Metamorphosis is his best known, and most anthologised.
Perhaps this is because of the story's parallel meanings or perhaps it is simply because there is something intriguing about a man who wakes up having turned into an insect.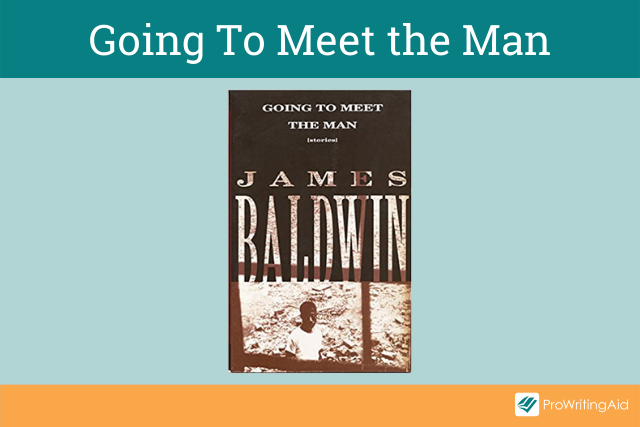 14. "Sonny's Blues" by James Baldwin
Sonny's Blues is a perfectly crafted short story about an algebra teacher in Harlem and his brother Sonny who is hooked on heroin.
Baldwin portrays the darkness looming over African Americans, and the narrator sees that drugs are for many, including his brother, a way of coping.
The darkness in their lives is contrasted with the "atmospheric lighting" of the jazz club and the "circle of light" the musicians play under. By far the best story ever written about jazz, the story follows a long tradition of proclaiming the artist as a prophet.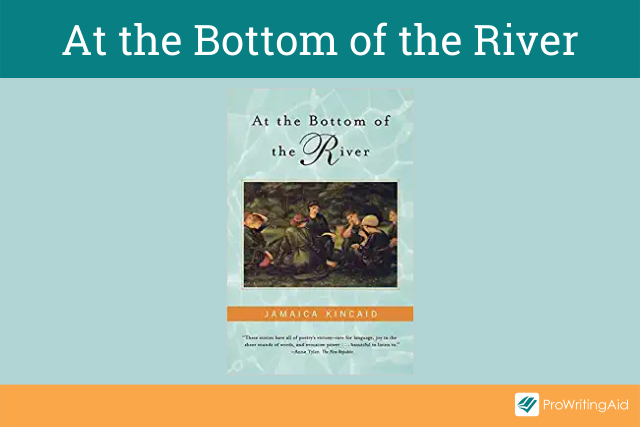 15. "Girl" by Jamaica Kincaid
A stunning and inventive piece of writing that first appeared in The New Yorker, Girl is a single 650-word sentence of dialogue between a mother and daughter.
Most of the dialogue is the mother instructing the daughter about how she must become the perfect woman and fit into society in Antigua. She passes down the same patriarchal roles for women that she was taught as a child.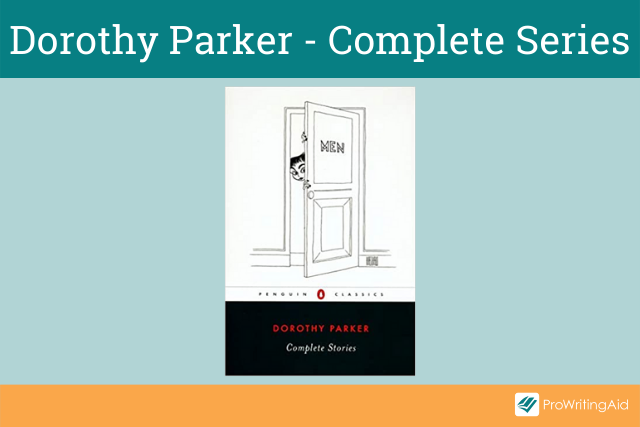 16. "A Telephone Call" by Dorothy Parker
On one level, this is a story about dating and agonising over whether the phone is going to ring.
On another level, Parker explores the precarious place of women in society in 1928. Parker argues that women depend on men and God and act irrationally and insecurely when they should aim for self-reliance.
---
What Makes a Perfect Short Story?
Short stories are, well, short. They require you to be exact with your language, specific with your details, and vivid with your imagery.
When writing a short story, you need to make sure that every sentence—every word, even—is working to draw your reader in. But what does that actually mean?
One place where writers lose specificity is in their verbs. Sometimes, we hide strong verbs behind combinations of weaker verbs and adverbs, like this:
She'd made a decision. It was time to make a change.
Let's run that through ProWritingAid.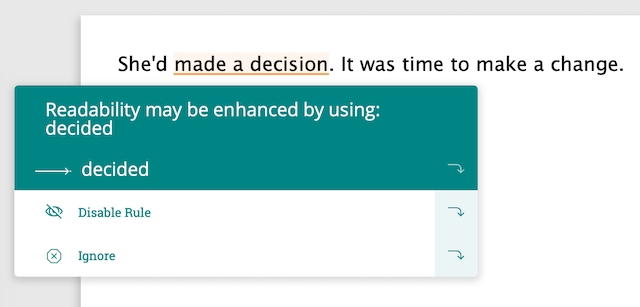 She'd decided. It was time to make a change.
Now the sentences sound more punchy and less repetitive, all with one simple change.
Try ProWritingAid today to learn more about creating specific, engaging sentences that will make your short story shine.
---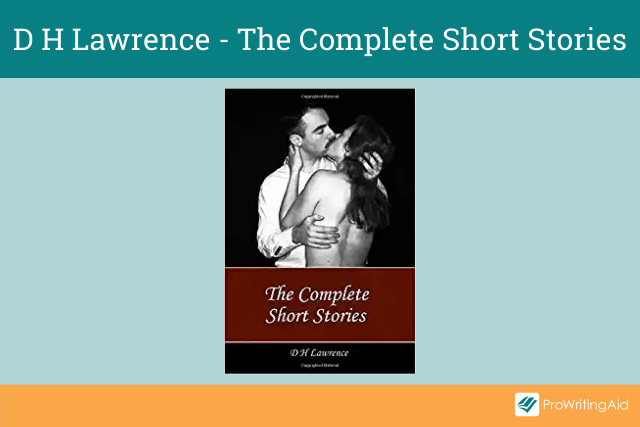 17. "The Rocking Horse Winner" by D H Lawrence
First published in 1926, The Rocking Horse Winner by Lawrence concerns a boy, Paul, who wishes to help his no-luck mum by proving he can be lucky.
He does this by riding his rocking horse into a frenzy, which allows him to predict real horses in races.
The family wins a great deal of money until things come to an abrupt and dark end. Most often viewed as a Freudian cautionary tale, it represents a high point in Lawrence's short fiction.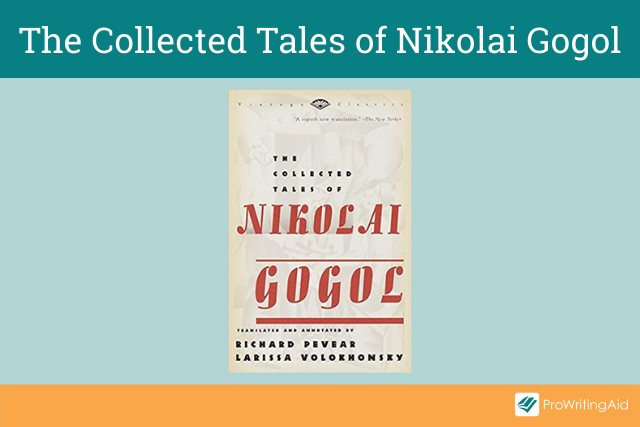 18. "The Nose" by Nikolai Gogol
Nikolai Gogol was one of the most influential writers in Russian history, with Borges, Nabokov, Kafka, and Tolstoy all citing him as a major influence.
The Nose (1836) is his best and most famous work. Satirizing life in a totalitarian regime, The Nose tells the story of a Russian official whose nose wants to live independently from the rest of his face and body.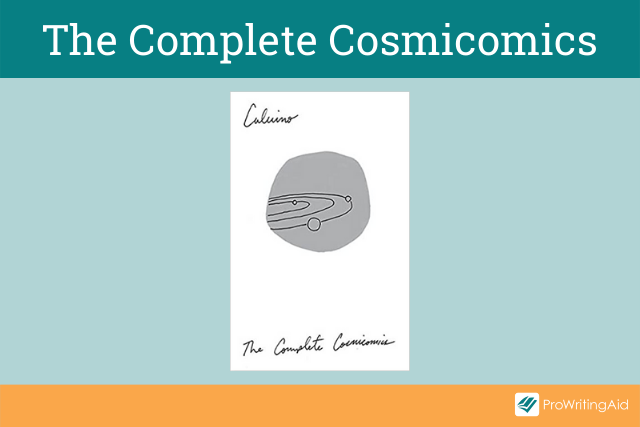 19. "The Distance of the Moon" by Italo Calvino
Calvino's tale is the perfect example of magical realism, imagining a world where the moon was much closer to the Earth than it is today—when standing on the top of a ladder "you could just touch the moon if you held your arms up."
Underlying the more whimsical elements of is a sensual story of a man being in love with another man's wife. The moon is the star of The Distance of the Moon, though, and as one Goodreads reviewer suggested, this story is "strange, but enjoyable."
20. "The Body" by Stephen King
Unfortunately, there isn't enough room here to list the best sci-fi short stories or the best horror stories (or even the best Stephen King short stories) , but Stephen King does manage to sneak onto the list anyway.
Known for his horror fiction, King has also written some heart-breaking, lyrical short stories, and is an astonishingly talented short story writer.
Certainly, two of his stories deserve a place on any list of the greats.
The first is Rita Hayworth and Shawshank Redemption (the source material for the most highly rated film of all time).
The second is The Body, a bittersweet, coming-of-age masterpiece, about four young friends looking for a dead body (made into another popular film, Stand By Me).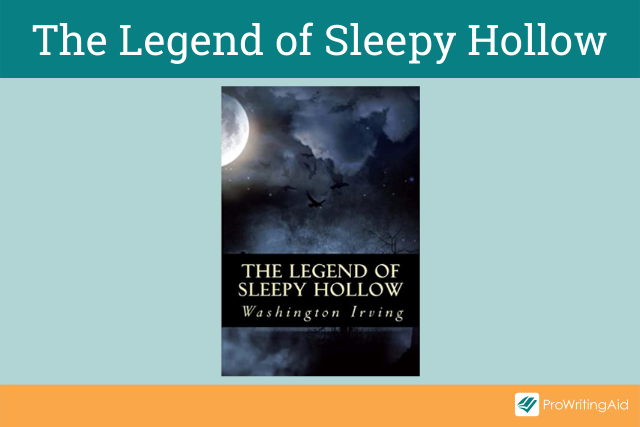 21. "The Legend of Sleepy Hollow" by Washington Irving
This entry has embedded itself deeply in popular culture.
Irving's other famous story Rip Van Winkle could also be here, but it is The Legend of Sleepy Hollow that makes the cut, simply because it features ghosts and a headless horseman, looking for his head!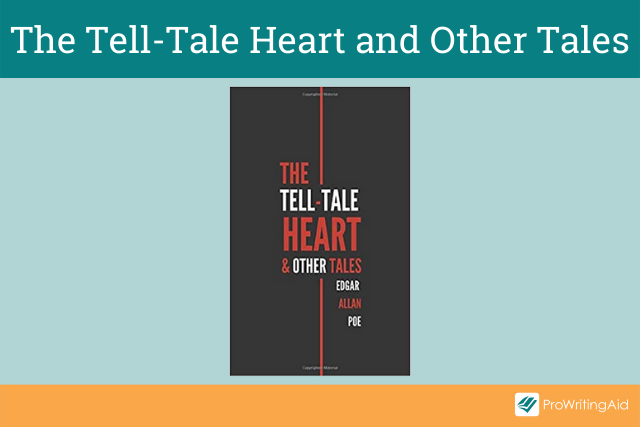 22. "The Tell-Tale Heart" by Edgar Allan Poe
Poe's story of losing one's sanity and a beating heart under the floorboards is the one that most people remember.
The Tell-Tale Heart is technically accomplished, from the use of the unreliable narrator to the hallucinatory writing style as the narrator goes slowly mad. Frequently adapted and referenced in books, TV shows, and movies over the last century, no list of great short stories can ignore this American gothic classic.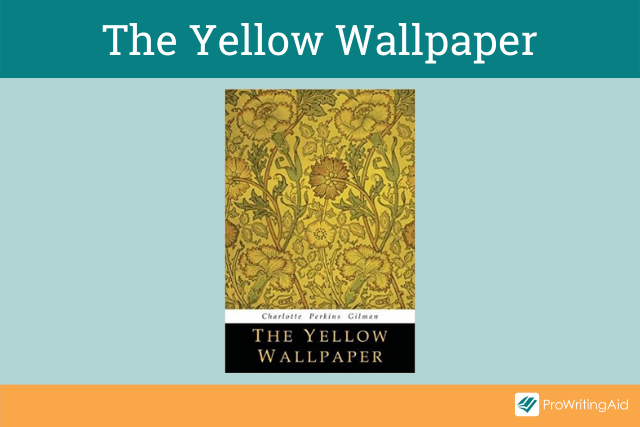 23. "The Yellow Wallpaper" by Charlotte Perkins Gilman
As relevant as ever, The Yellow Wallpaper is often cited as the first feminist story readers come across.
Concerning itself with women's mental health, it follows the deterioration of a woman who is confined to her room by a controlling husband.
Staring at the wallpaper, it changes form: "At night in any kind of light, in twilight, candlelight, lamplight, and worst of all by moonlight, it becomes bars!"
24. "I Bought A Little City" by Donald Barthelme
Donald Barthelme is on this list because of his incredibly unique, postmodern voice and the dazzling experimentation that went into his short stories.
In I Bought a Little City (1974), a man buys a city and gradually becomes more and more despotic in his attempted stewardship of that city. In trying to better the city, he strips away its individuality and creates conflict.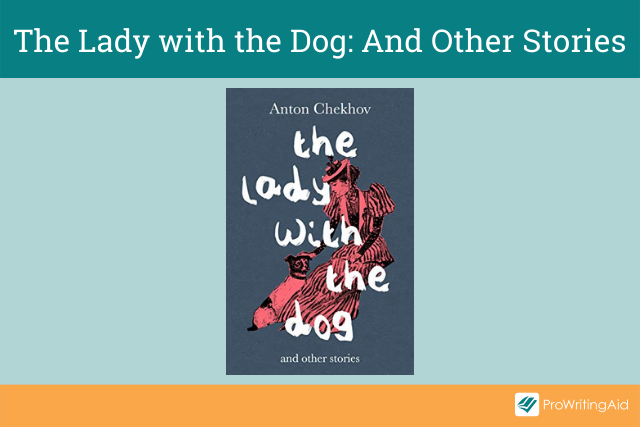 25. "The Lady with the Dog" by Anton Chekhov
Writers who are on the record as being heavily influenced by Chekhov include Raymond Carver, Alice Munro, Katherine Mansfield, Ernest Hemingway, Tennessee Williams, and Flannery O'Connor.
John Cheever noted wryly that he was one of "8 or 10 American writers described as the American Chekhov."
Why is he rated so highly? Perhaps because he was the first writer to concentrate less on the development of the plot, and more on uncertainty, reticence and mood, via his highly complex characters.
Chekhov was the first writer to truly reflect the mundane ordinariness of life and the infinite strangeness of people.
The Lady with the Dog, a story of two people in unhappy marriages, ends up (as most of his stories do) with the characters in the same place as they started, but with more uncertainty about the world and less confidence in their own view of things.
Inspired to Write Your Own Short Story?
Don't forget you can use ProWritingAid's Writing Styles to help you set the right tone.
Have we missed any of your favorites off the list? Let us know in the comments.
---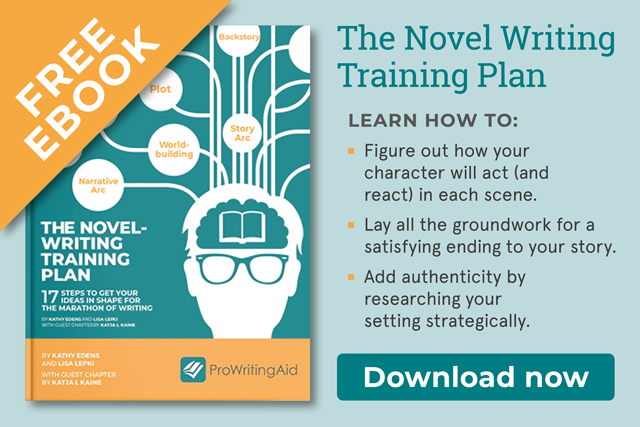 This guide helps you work out your narrative arc, plan out your key plot points, flesh out your characters, and begin to build your world.