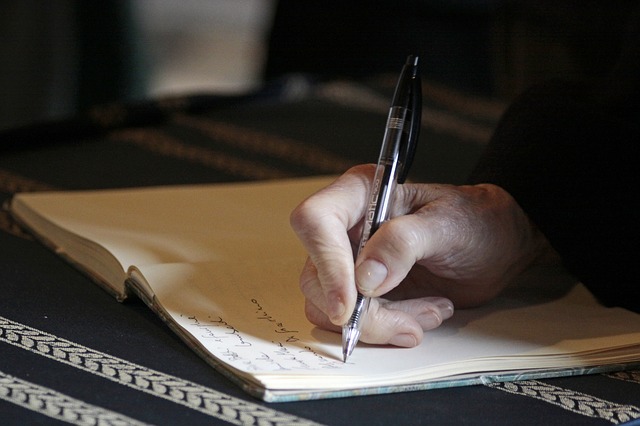 Some memoirs go beyond a retelling of a person's life and experiences. They explain life in an engaging way that resonates with readers. The best memoirs make you laugh, cry, shrink in horror, or all of the above.
We culled lists from Barnes & Noble, Goodreads, BookBub, Oprah, and more. The following memoirs, in no particular order, were the ones that hit every list.
The List
Perhaps it goes without saying that this amazing memoir is at the top of all lists. It's even more poignant and heartbreaking because we know Anne's fate. But that doesn't stop us from becoming absorbed in her teenage angst, her soul-searching, and other truly human emotions while facing the fear of discovery—and death.
McCourt regales readers with a hilarious recounting of his Irish Catholic childhood. Growing up poor in Brooklyn during the Depression, this funny and heart-breaking memoir talks about near starvation, the cruelty of family and neighbors, and what it takes to survive it all.
3. Night by Elie Wiesel
Another heartbreaking account of the Holocaust, Wiesel was a teenager when he ended up in Auschwitz and then Buchenwald. Night is his horrifying account of his family's death and how his own innocence was ripped from him. It is also the account of a deeply observant Jew who confronts true evil.
In May 1996, on the summit of Mt. Everest, five people would lose their lives and Krakauer's and countless others' lives would be changed forever. This is a first-hand account of a monster storm that hit Mt. Everest, leaving behind epic disaster.
An amazing teenager living in Pakistan, Malala was, and still is, a vocal and passionate proponent of education for girls. When she was returning home from school in 2012, the Taliban, an Islamic fundamentalist group, shot her in the head to silence her voice. Malala survived and tells her story here.
Vance is the first one in his family to break the cycle of poverty that extends beyond the Rust Belt in America. In this compelling memoir, he tells how he struggled as a white working-class man to traverse the halls of college and a completely unfamiliar environment of the "haves" as a "have-not."
7. Black Boy by Richard Wright
An eye-opener and a must-read, Wright tells his experiences growing up as an African American in the Jim Crow South. In the midst of poverty, fear, horrifying racism, and abuse, Wright's only impression of white people is they either pity or hate him. He also faces resentment from blacks as he advocates for change against the powerful and the unjust.
A story of unconditional love within a family where the parents didn't do right by their children, The Glass Castle tackles tough issues like alcoholism, poverty, and betrayal. Walls tells the tale of how she survived her parents' unconventional methods and lives and learned to thrive on her own terms.
Who was that one person—older, wiser, and with amazing patience—who really understood you when you were young and helped you work your way through some soul searching? For Mitch Albom, that person was Morrie Schwartz, his college professor. Albom recounts how he caught up with Morrie decades later in the last months of Morrie's life.
Maya and her brother were sent to live with their grandmother in a small Southern town where they learned to face both abandonment and prejudice. This engaging memoir covers Maya's life as she's back with her mother, attacked by a man at only eight years of age, and later when she learns to love herself despite it all.
As a young boy, Burroughs is raised by his mother's psychiatrist in quite an unorthodox environment. Taken into the midst of this bizarre family at age twelve, Burroughs recounts a life where rules are unheard of, they use an electroshock therapy machine to combat boredom, and Valium is candy.
As a college senior, Eggers loses both of his parents to cancer within a five-week span. While struggling with his grief, he accepts the responsibility of raising his eight-year-old brother on his own. At once funny and heartbreaking, this is one memoir that reads like a work of staggering genius.
Obama's father left the family when he was only two. In the opening scene, he recounts learning that his father was killed in a car accident. This leads to a journey to find his roots and a struggle to reconcile his life growing up, all while confronting racism.
14. Becoming by Michelle Obama
Not to be outdone by her husband, Michelle Obama's memoir recounts her amazing upbringing by parents who sacrificed all so she and her brother could have the best education. This poignant, funny memoir will have you laughing one minute and crying the next, but it never fails to leave you in awe of the author.
One woman's mid-life crisis takes her from giving up her "successful" life in pursuit of worldly pleasure and spiritual devotion as she tries to figure out what she really wants out of life. She gave up all her belongings, quit her job, and travelled around the world for a year—all alone. This memoir details her amazing experiences.
Have you ever considered chucking everything and heading out on several-months-long hike of the Pacific Crest Trail? Strayed's memoir recounts her appalling behavior as a wife following the death of her mother, and how she decided to find herself while hiking from Southern California to Oregon.
When Paul was a young 36, he was diagnosed with Stage IV lung cancer. As a neurosurgeon at the top of his game, he suddenly finds himself the patient. His memoir details his quest for the answer to "what, given that all organisms die, makes a virtuous and meaningful life?" Get the tissues ready.
A 24-year-old reporter for the New York Post, Cahalan wakes up one day in 2009 in a hospital, strapped to a bed, and couldn't move or speak. With no memory of the prior month, she uses her investigative talents to discover that a rare autoimmune disease caused hallucinations, severe instability, and violent episodes.
What would you do if your husband suffered a fatal heart attack while you were caring for your daughter who was hospitalized with pneumonia and then with bleeding on the brain? Didion's memoir is a classic read on grief and mourning which, while intensely personal, resonates with anyone who has ever loved and lost.
Nafisi recounts how in the mid-1990s, she brought seven young women into her home in Iran to read and discuss forbidden literature from the West. They read books like Pride and Prejudice and Lolita and learned how literature can transform lives, regardless of your country of origin.
21. Educated by Tara Westover
Westover recounts her life in Idaho, living on a mountain with survivalist parents who didn't value a proper education. She pushes the envelope and is allowed to go to school at age seven. In this striking memoir, Westover talks about how she pursued an education to overcome her appalling life of back-breaking work and abuse.
One of the most influential individuals in the 20th century, Malcolm X led a life of passion and struggle. This riveting memoir details his journey from prison to Mecca, from life as a hoodlum to transitioning to a Muslim minister. He recalls how his conversion turns him from the "angriest black man in America" to understanding the brotherhood of all mankind.
Three generations of Chinese women are described by the author: her grandmother who is a warlord's concubine, her mother who is an idealistic Communist, and her own life as a Red Guard, a peasant, a "barefoot doctor," a steelworker, and an electrician. You'll enjoy the eyewitness history and the extraordinary experiences of her and her family members.
Steinem lived an itinerant childhood, traveling around the country with her family while her father sought adventure and a way to make a living. She learned that growing up doesn't mean settling down, which lead to her lifetime love of travel and her quest for activism and leadership.
Kaysen, at the age of eighteen, ends up in a psychiatric hospital after a single session with a psychiatrist she'd never seen before. Over the next two years in the 1960s, she tries to survive in the teenage ward most famous for housing Sylvia Plath, Robert Lowell, James Taylor, and Ray Charles—and for its progressive treatments of those who could afford it.
Final Thoughts
There are so many other great memoirs, but we had to end somewhere. Let us know in the comments below your favorite memoir that wasn't on our list.
Looking for more Essential Reading lists? We've got you covered!