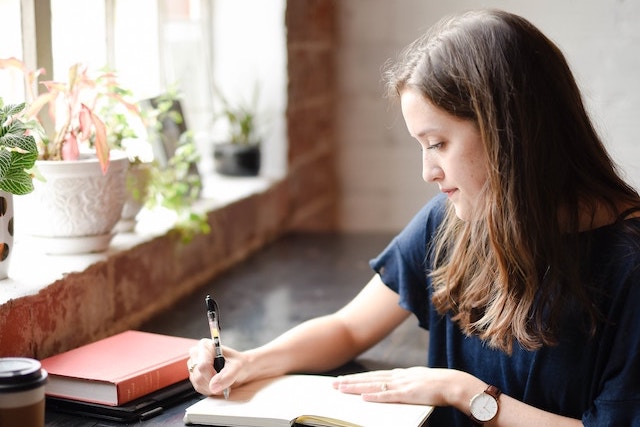 Freelance writers can earn consistent high-paying work as a ghostwriter.
As a ghostwriter, you take other people's ideas and put them into words. Your clients may have ideas but don't know how to go about organizing and writing them or they do not have time. Either way, the ghostwriter's work is transforming those ideas into a finished written piece.
Generally speaking, there are three types of people who usually hire ghostwriters:
Those with little writing experience
Those with other time commitments
Those who are non-native English speakers
Ghostwriting fees are often higher than standard freelance writing fees. That's a big draw. But, before you jump on board, understand the process and the pros and cons of being a ghostwriter. This writing path is not for everyone.
The Four Areas of Ghostwriting
Before you decide whether or not to become a ghostwriter, you should know about the ghostwriting areas. Your personality and writing style will influence your choice of the avenues you pursue.
There are four main types of ghostwriting projects:
Web writing
Non-fiction
Fiction
Memoir
Each type of project has certain basic working strategies in common: the initial agreement on the work involved, payment terms, a timeframe for completion, communication schedule and method, and the number of rewrites included in the agreement.
Before you start, clarify your specialty areas. Working one-on-one to create a memoir requires a different skill set than creating web content for a tech startup. Know your parameters. You build your career on doing what you do well.
Find Your Fit With Ghostwriting Projects
If you are starting your writing career, choosing the best venues for ghostwriting can expedite your success in finding the right clients.
1. Web Writing
Project
Communicates a business entity in a tone and language that speaks to customers and prospective customers.
Process
Web writers stay current with basic search engine optimization practices and use these techniques to enhance the findability of a business.
Gather as much information as possible from your client: not just the business, but their customer base. The more information you get the better you can tailor the content. If the business already has an SEO practitioner or paid advertising consultant, ask to be introduced so you can co-ordinate the work to benefit the business.
Projects can range from pages for the website to articles and white papers to product descriptions. In all cases, you will research topics and phrases (keywords and related phrases) to enhance discoverability. In addition, you will create a meta description that shows in search results. This description is like a mini-advertisement for the business, service, or product.
Ask about creating email sequences and chatbot messages to increase customer contact. You provide a valuable service and increase your income.
Fees
Set a standard rate for a single web page or article. Create bundled fees for multiple web pages or a series of articles. Suggested fees depend on the project scope, the time involved, and whether you want a one-time project or ongoing work. For example, you could charge $200 for a single article, with a reduced rate of $350 for two articles per month as an ongoing retainer.
2. Non-Fiction
Project
Create a book that delivers a message to customers and prospective customers. It can be used as a foundation for businesses, workshops, courses and coaching.
Process
You take ownership of the idea or concept, create an outline, and write a book targeted to the niche audience.
Initial conversations revolve around the structure and outline of the project, the best way to convey your idea, and the outcome your client wants from readers. Get authorization on an agreement outlining the project scope, completion steps, and fee payment schedule before you begin work.
A book is a long-term project. Depending on the research involved and the desired length of the book, the time involved ranges from six to nine months and sometimes longer. At the beginning, give your client an idea of the time once the two of you have zeroed in on the main message.
Decide if you want to offer connections with other book services like editing, cover design, synopsis and back cover copy.
Fees
A non-fiction book project can range from $20,000 for a short eBook to over $100,000 for a large project. Typical fees range from $40,000 to $75,000.
3. Fiction
Project
Turn a story idea into a well-written, marketable book including genre tropes readers expect.
Process
Work to generate the story idea and outline with the client. Gather any notes or research your client has done for background. Create a story outline to review with your client. Write and submit several beginning chapters for feedback on tone and character creation. Once the two of you agree, continue on the story with periodic reviews, until the story is completed.
Advise your client on genre appropriateness for sex and violence. Know your client's attitude about sex in your novel: sex scenes or not, and the steaminess level. The same goes for violence. You need to be clear about the levels in the story.
Get an agreement with the client outlining the project scope, completion steps, and fee payment schedule. Decide whether to connect your client with other book services like editing, cover and book design, synopsis and back cover copy.
Fees
Fees for fiction books are typically $40,000 and up. Structure your payment schedule in milestones: a percentage of the fee to begin writing, another percentage on completion of the first draft, and a final payment for the revised completed manuscript.
4. Memoir
Project
A life story written in your client's voice that relates a compelling personal journey.
Process
A compelling memoir is written with as much detail and characterization as a work of fiction. You'll weave the threads of the non-fiction of your client's life to tell a compelling story. Work with your client to find the touch point of the life story that will engage readers. Whether your client is a public personality who wants to "tell all" or an individual who wants to share a personal journey, you will refine the material into a story that engages readers and keeps them turning pages.
Get a commitment to sign an agreement outlining the project scope, completion steps, and fee payment schedule.
Fees
Memoirs are standard books. The fees for ghostwriting a memoir start from $40,000.
Once you decide on your personal guidelines for accepting a ghostwriting project, carefully weigh the pros and cons of starting a ghostwriting career.
The Benefits of Ghostwriting
As a ghostwriter, you use your writing talents and get paid well. For example, ghostwriting fees for a book—fiction or nonfiction—are $40,000 and up. If you enjoy writing as a way to earn money, ghostwriting pays you well for your skills. The benefits for writers are multiple.
Startup costs are minimal. You need a computer, internet access, and a way to communicate with clients.
Ghostwriting pays well. Without a byline, you can increase your fee by 15% to 20% above regular freelancing fees.
Books give you one big project focus, so you aren't juggling project time.
Within the constraints of a deadline for a project completion date, you can work any hours from early morning to late at night. You can arrange time to spend with family and friends but still get work done.
Your relationships with influencers in your industry can develop into repeat business and referrals. You will also gain insights into how big names work and think.
Solo work. If joining teams and communicating with coworkers isn't your fit, ghostwriting gives you the opportunity to work alone in the environment you choose.
Ghostwriting allows you to work with ideas and people that can be exciting and financially rewarding.
The Drawbacks of Ghostwriting
Before you decide that ghostwriting is the perfect way to channel your writing, make sure you are comfortable with the drawbacks.
Give up your ego. Your name is not attached to the finished work. Your writer bragging rights are forfeited. When your work is successful, it can be painful seeing someone else get the credit.
Your portfolio is limited. Most ghostwriting agreements come with a nondisclosure agreement, so you are limited in how you show off your work. You can list a project as a book and the subject, but can't include actual writing samples. Depending on the client, you can ask to include samples in a portfolio in your Nondisclosure Agreement.
It takes time to build a business. Your clients may not want to share that someone else—you—wrote their text. They are often hesitant to make public recommendations about your work because it takes away from their light.
You need to be facile with writing styles. One client may want "just the facts" presented logically. Another may want emotionally charged language. Know your writing style comfort level to accept work you can perform well.
Many ghostwriting projects require back and forth with the "author." You will need to accept editorial suggestions gracefully or educate them on why a certain method makes a book stronger or more engaging for readers. If you like hiding away in your writing cave, working with people can be challenging.
You work alone. No socializing or impromptu lunches with coworkers. You may feel isolated.
Carefully consider your personality and writing style(s) before you choose to ghostwrite. As a freelance writer you may tackle a variety of writing assignments. Your career as a ghostwriter hinges on performing well.
The Ghostwriting Option
Ghostwriting is an effective and profitable choice for the writer who understands the criteria and knows how to set personal parameters. You'll enjoy a flexible schedule, rewarding fees, and a personal sense of accomplishment. With patience you can build a sustainable career in a lucrative corner of the writing world.
Use ProWritingAid to make sure every ghostwritten project shines with smooth, readable writing.
---