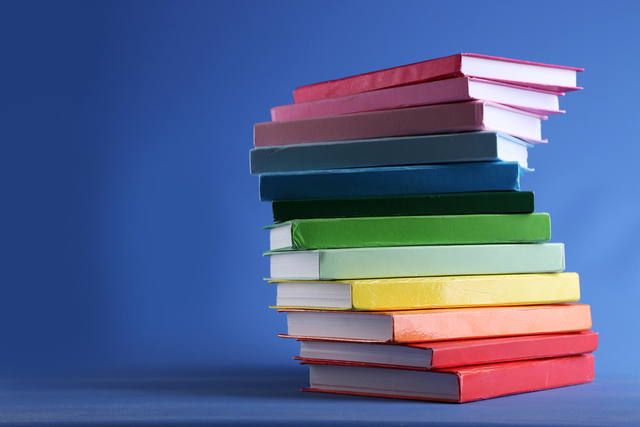 We're reviewing some of the best genre books ever written. If you haven't been following these lists, here's what you need to catch up:
This month, we look at LGBTQ fiction. We reviewed the most reputable sites to cultivate our list: Advocate, Penguin Random House, Mashable, and Bookstr. In no particular order, here are the top 25 LGBTQ books of all time.
The Books
Set in 1950s Paris, an American falls for an Italian bartender after having proposed to a young woman in an effort to live a conventional life. Giovanni's Room was controversial in its time, but stands today as one of the greatest treatments of sexual identity.
This is the story of Molly Bolt, the adoptive daughter of a poor Southern couple who takes America by storm. With her startling beauty and amazing wit, Molly draws women's attention wherever she goes. And she's unapologetic about loving them back. One reviewer said Rubyfruit Jungle is THE coming out novel.
3. Less by Andrew Sean Greer
The 2018 Pulitzer Prize-winning novel shows us a man named Arthur who receives an invitation to his ex-boyfriend's wedding. This starts a chain of events and a whirlwind literary world tour as Arthur explores his romantic misadventures.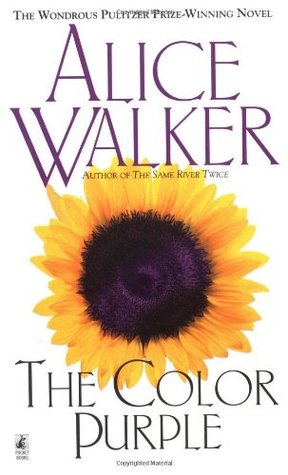 Set in Georgia in the 1930s, The Color Purple takes a sweeping view of the intersectionality of race, gender, family, and sexuality. Celie has a rough childhood with a man she calls "father," and is trapped in an ugly marriage. Then she meets the glamorous Shug Avery, a singer who takes charge of her own destiny.
A man in his 50s falls for a handsome young man in Venice who captivates him body and soul. Is the protagonist Aschenbach fixated on beautiful things or is he lured in by his lust for this 14-year-old boy? Death in Venice is a treatise on secret desire.
Written under the pseudonym Claire Morgan, The Price of Salt is the story of Therese Belivet, a stage designer in a dead-end department store job who falls for Carol Aird, an alluring suburban housewife in the midst of a divorce. The two fall in love and set out across the US.
7. Orlando by Virginia Woolf
In a "literature love letter" to Woolf's close friend and lover, Vita Sackville-West, Woolf depicts the life of Orlando, a young nobleman who wakes one morning as a woman on the world stage during women's suffrage. Orlando is now a wife and mother poised on the brink of new hope for all women.
Follow the story of four friends—Jude, Malcolm, JB, and Willem—whose friendship evolves after they meet in college. A Little Life spans three decades and life's traumas over the years as they all struggle to support Jude, whose hardship in life taints everything they understand about each other.
9. Middlesex by Jeffrey Eugenides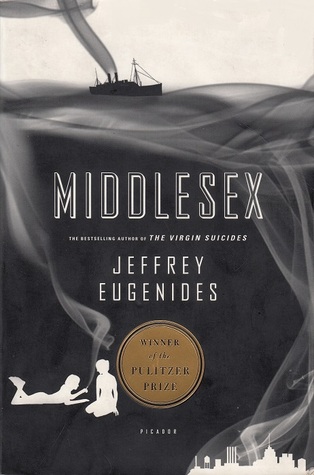 The Pulitzer-Prize winning coming of age story, Middlesex follows Calliope Stephanides as she uncovers a guilty family secret and the astonishing genetic history that turns Callie into Cal.
This novel might not be overtly gay, but enough subtext like Dorian's best friends' admiration for his beauty and Basil's clearly homoerotic feelings for Dorian were stricken by an editor from the original manuscript. Even the originally published novel made reference to Dorian's corruption of both young men and young women.
11. The Hours by Michael Cunningham
Another Pulitzer Prize-winning novel, The Hours follows three queer characters across different times and places. Virginia Woolf in the 1920s is struggling to write while an LA housewife Laura Brown finds herself attracted to women. Finally, lesbian Clarissa Vaughn in 1990s NYC plans a party for her friend dying of AIDS.
Published in 1963, City of Night follows the life of a gay hustler in NYC, LA, New Orleans, and San Francisco. Using stream-of-consciousness writing, Rechy displays a variety of characters from drag performers to S&M practitioners and sex workers. It is called "the epitome of gay culture in American in the 60s."
Published in 1985, this coming-of-age tale of a young woman details her grappling with lesbian sexuality in a Pentecostal world. Oranges Are Not the Only Fruit tackles the tough relationship between religion and LGBTQ identity.
---
Why Are These Books So Brilliant?
It all comes down to good writing.
The writing in these novels doesn't pull the reader out of the story. These authors write beautiful prose that can almost trick you into thinking you're looking directly inside the protagonists' minds.
This isn't achieved straight away. It takes several rounds of editing before your novel truly starts to shine - Virginia Woolf revised her first novel fourteen times after publication!
You can cut down on time spent editing using a tool like ProWritingAid. Whether you're submitting a manuscript to a publisher or publishing your book yourself, you'll want to get the most out of your editors.
ProWritingAid takes care of the flaws in your text that a copyeditor would spend time fixing, such as repeated sentence starts, unruly dialogue tags and overused words and phrases. Completing a thorough self edit with ProWritingAid allows your editor to focus on the most important aspects of your novel like tone of voice and characterization.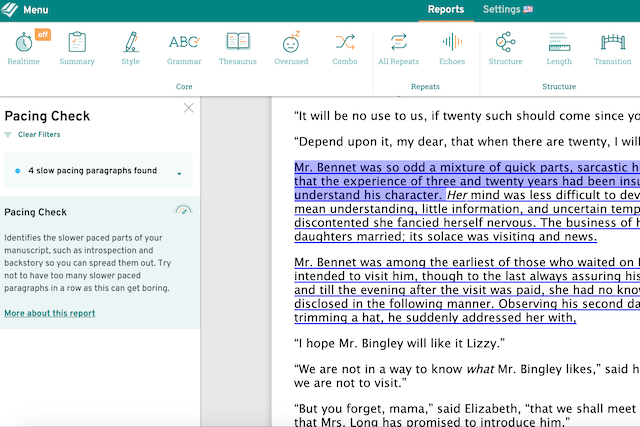 Introspection is important, especially if you're writing about the self and what is going on in a character's head. However, too much introspection can leave readers flicking forward to the next bit of action. Balancing sections of introspection and action keeps your readers engaged throughout your story. ProWritingAid's Pacing Check highlights slower paced areas of backstory and introspection so you can make sure they're spread out.
The best way to find out how much ProWritingAid can do is to try it yourself!
Now, back to the best LGBTQ books of all time.
---
14. Maurice by E.M. Forster
Even though Forster wrote Maurice in 1913, it wasn't published until 1971. Maurice and Clive are classmates at Oxford who embark on a two-year affair, which Clive breaks off to marry a woman and live life as landed gentry. Maurice despairs and tries to cure his homosexuality.
15. A Single Man by Christopher Isherwood
A Single Man explores themes of loneliness, love, and adult responsibility through the life of an aging college professor in LA. George loses his lover in a car accident and begins to plot his suicide, but has a last-minute change of heart.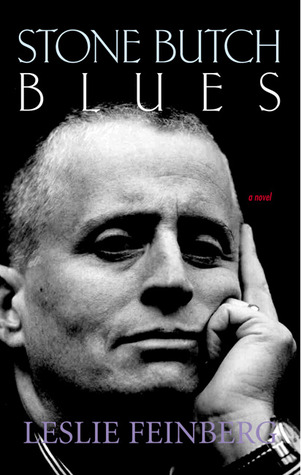 Jess Goldberg, a butch working-class lesbian, forges ahead in life while trying to form an identity in the midst of heart-rending violence against her for daring to be herself. Published in 1993, Feinberg is known more for her activism, but this book is a landmark novel about refusal to fit into a gender box.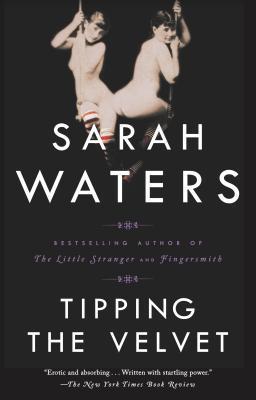 Another coming-of-age story, Nan (a Whitstable "oyster girl") in the 1890s falls in love with a male impersonator Kitty from a show in her local theater. Nan follows Kitty to London where Kitty teaches her how to impersonate a dapper dandy on the stage.
18. Fun Home by Alison Bechdel
A graphic novel, Fun Home by cartoonist Bechdel touches on a girl's dysfunctional relationship with her father through the lens of a lesbian. Fun Home explores broken family, unraveling emotions, and suicide. Turned into a musical in 2015, it won the Tony Award for Best Musical.
Winning the prestigious Man Booker Prize for fiction, The Line of Beauty flawlessly recreates the British upper-class society and conservative political circles. It covers the sexual hypocrisies of homophobic politicians, many of whom have indiscretions behind closed doors.
Published in 1948, The City and the Pillar is a queer coming-of-age tale about Jim Willard and his search for love. In an era where homosexuality was very much taboo, this novel was the first from a respected writer to sympathetically explore the gay experience.
Eleanor and Hick is a warm, intimate account of the love between Eleanor Roosevelt and reporter Lorena Hickok—a relationship that, over more than three decades, transformed both women's lives and empowered them to play significant roles in one of the most tumultuous periods in American history.
Definitely read the book before you watch the movie. Call Me By Your Name tracks the love story between Oliver and Elio as it takes place in Elio's mind. Elio's feelings develop from a mild crush to complete obsession with Oliver over one summer in Italy.
The novel follows the life of Ijeoma, a young girl sent away from her family during the Nigerian civil war, who meets Amina, who is also separated from her family. The two begin a brief relationship, only to find their love is forbidden. Ijeoma is forced into an unhappy marriage with a man while grappling with her attraction to women.
24. Release by Patrick Ness
Follow Adam Thorn, a 17-year-old student who finds himself having one of the most challenging days of his life. His boss at work is sexually harassing him, the ex he thought he was over suddenly makes a reappearance, and a big blowout is building between him and his preacher father.
When Paul meets Noah, he thinks he's found the one his heart is made for. Until he blows it. The school bookie says the odds are 12-to-1 against him getting Noah back, but Paul's not giving up without playing his love really loud. This is a happy-meaningful romantic comedy about finding love, losing love, and doing what it takes to get love back.
Final thoughts
We know we missed so many other titles that should be on the list. What's your favorite LGBTQ novel we left off? Let us know in the comments below so we can make this list complete.
---
Read all of these? Make this your next read.
Are you prepared to write your novel? Download this free book now: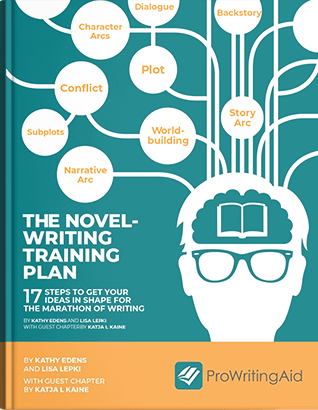 So you are ready to write your novel. Excellent. But are you prepared? The last thing you want when you sit down to write your first draft is to lose momentum.
This guide helps you work out your narrative arc, plan out your key plot points, flesh out your characters, and begin to build your world.