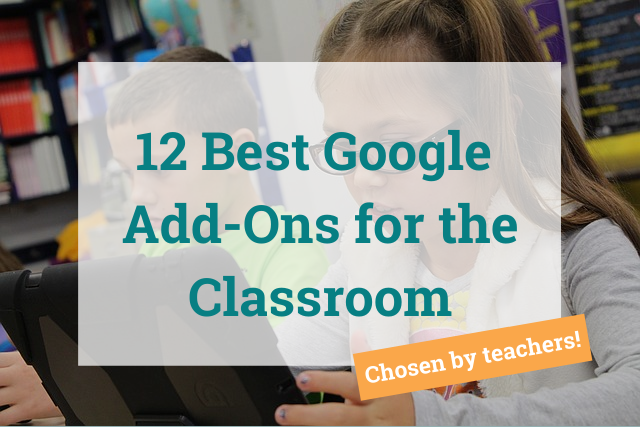 It's no surprise that Google, which seems to run the digital world, has made a name for itself in education. With so much virtual schooling due to the pandemic, Google Classroom has become one of the top learning management systems. But are you using the power of Google to its full potential?
There are so many Google or Google-supported apps, extensions, and add-ons that can make teaching, whether online or in person, so much easier. Here are twelve of our favorites.
Not a teacher? This list of the best Chrome extensions for business has you covered.
I would be remiss if I didn't mention ProWritingAid. As a professional writer, I cannot live without the Chrome extension and Google Drive add-on. With a premium license, you can use ProWritingAid just about anywhere on the web. Proofread your emails and assignments before you hit "send." Check students' grammar and spelling without taking a red pen to their work.
The Google Drive add-on has limited functionality with a free account. But I promise you the Premium version is worth it. Also, the new shortcuts/snippet feature is amazing. Type parent emails or student feedback with just a few short letters. It will save you so much time.
Just create a snippet on the settings page: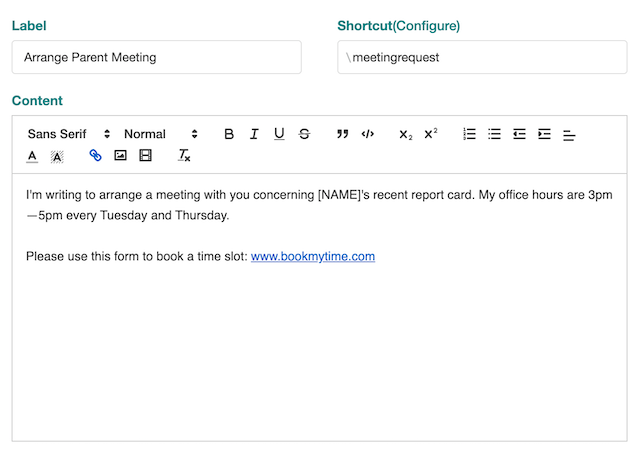 And you'll be able to call on it when writing 60 almost-identical emails in a row. Lifesaver!
Good whiteboard apps are hard to come by. They're either expensive or don't have enough features. Enter Google Jamboard. You can write and draw just like a whiteboard. You can also add pictures and type in sticky notes. Here are a few ways you can use Jamboard in your classroom. And it's collaborative!
classroom-wide "parking lot" for exit tickets or questions
one-pagers or posters for important ideas
group projects
ongoing visual word wall
illustrating points in a pre-recorded instructional video
Do you ever wish you could easily make your slideshows more engaging? Pear Deck is an amazing app that integrates with Google Slides. Add interactive questions that are open-ended or multiple choice. With a premium version, you can add recordings of your voice to the slide or have the app read to the students, which is great for struggling readers. Students can draw on the apps and even do matching questions.
The premium version allows you to engage a student-paced mode, so you can assign a complete lesson through a slideshow. This is ideal for remote and asynchronous learning. It's easy to check student progress and save your Pear Decks for future years.
There are several great screencast extensions, but Screencastify has one big advantage over the others. It saves directly to your Google Drive and allows you to share your videos directly to Google Classroom.
Screencastify allows you to record up to five minutes free per video. You can record only your screen, only your face, or both at the same time. You can also crop, trim, and snip your recordings—even on the free plan!
Google's free survey maker has a multitude of uses in the classroom. You can collect student information, have your students evaluate themselves and group members, and document your parent contacts all in one place. Students can make surveys for various projects.
You can also make quizzes that grade themselves. When you open Google Forms, click "settings," then the "quizzes" tab. Select the option to make the form a quiz. Each question will allow you to add a correct answer, point value, and justification. The justification/feedback section actually allows you to add links and videos for reteaching or extension.
Whether you're teaching virtually or you just want to cut down on paper in the classroom, Kami is a great Google extension. You don't have to give up your favorite worksheets or printables just because you are teaching digitally. Kami is a PDF editor your students can add to Chrome for free.
Kami allows you to add text boxes, comments, mark-ups, and drawings. This allows you to have students complete everything from open-ended responses to matching activities without ever visiting the (likely jammed) copy machine. Math and science teachers, there is education pricing that allows you to edit equations, too. Find it in the Chrome Store or visit the website.
EasyBib has been around forever; even I used it in high school! It's a great resource for generating bibliographies. These days, EasyBib features over 7,000 style formats. (I'm pretty sure there were three when I was a student.)
You don't have to go to their website to upload every source. In the add-ons marketplace on Google Docs, you can find the EasyBib add-on. It does all the difficult formatting work for you.
Don't worry, math and science teachers, I haven't forgotten you. These subjects can be hard to digitize for assignments because of special symbols and formatting in equations. MathType is the leading program for creating and editing equations on a device. And now there's a Google Drive add-on.
If you're working on a tablet, you can even handwrite the equations, and MathType will convert it to a typed format for you. It is a paid program, but every math teacher I know says it's worth it. You can even get licenses for your students for extremely cheap.
Digital assignments through Google Drive have saved countless trees and valuable time for teachers. But they can be difficult to grade. OrangeSlice allows you to create rubrics and grade with just a few quick clicks. It's completely customizable!
You can find OrangeSlice in the add-on marketplace. Do you want your students to do peer evaluations? There is a student add-on, too! OrangeSlice continues to be the top rubric tool for Google Drive, and it works with both Docs and Slides.
When my history teacher husband told me about this lesser-known Google App, I was so envious. Where was this when I was still teaching history? I'm obsessed with it. MyMaps takes Google Maps and turns it into an editable tool. You can add map layers, locations, and routes, and add notes to each of these. Do your students get all those explorers confused? Have them track their routes and color-code them along with important notes. Can't keep all those battles straight? Add your notes for each battle directly at each location.
And it's not just for social studies! Find birthplaces of authors, scientists, or mathematicians and keep notes directly on the app. It's a great way to turn regular notes into something easier for your visual learners.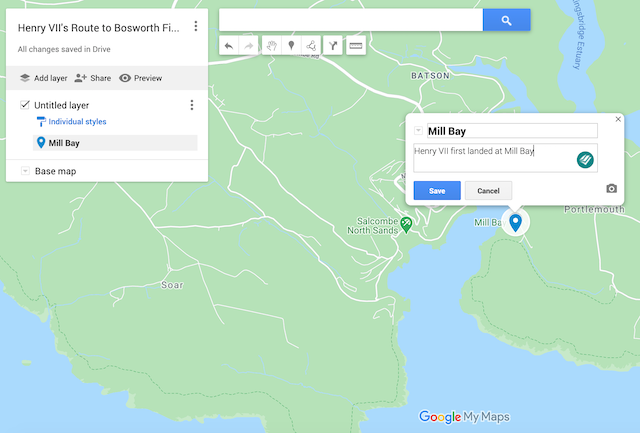 Picture this: you've found the perfect article for your students to read, but the webpage is loaded full of ads. It won't print well, and what if an inappropriate ad pops up while your students are on the page? We've all been there.
Print Friendly is a Chrome add-on that turns any webpage into a printable PDF. You click to remove any elements that aren't relevant, like ads or pictures. Then you can print it or use Kami to have your students mark it up on the computer.
TL;DR is internet lingo for "too long; didn't read." I'm not encouraging you to cater to your students who don't want to read long texts. But the TLDR: Summarize Anything Extension can help many of your struggling readers.
You might find that you need to shorten texts to accommodate your English Language Learners or your Special Education students. This extension will summarize any webpage, and you can set it to three different lengths. And if you use it to skim long articles for professional development, I won't tell anyone!
It also has an "unpartial" button. Clicking this button allows you and your students to verify whether the website is reliable or not. We definitely need to foster that skill, if social media is any indicator!
What are your favorite Google apps, add-ons, and extensions? Let us know in the comments.
Want to use ProWritingAid with your classroom? Download this free book now: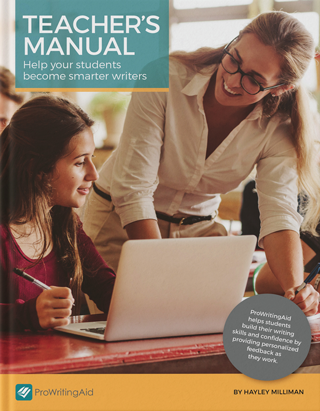 Editing technology like ProWritingAid provides immediate, personalized feedback that will help students to better understand grammar and writing techniques.
In this guide, we walk you through exactly how to use ProWritingAid in your classroom and give you tools and templates for creating a rigorous, effective independent writing practice with your students.