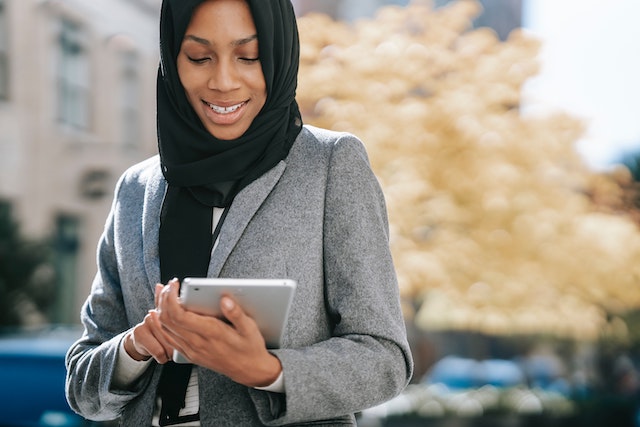 AI Has Changed the Way We Do Business
When you search for something on Google, it's an AI (artificial intelligence) tool that decides what you see. When a job site helps companies to find the right candidates for open positions, there's a machine learning algorithm at work.
AI has changed the way we do business. It simulates human intelligence in machines.
But here's the big question.
Can businesses use AI technologies to achieve their growth goals? The answer is yes. Small businesses may feel like these cutting-edge tools are out of their reach, but there are many affordable AI tools designed specifically for small and medium-sized enterprises (SMEs).
And this is a good thing.
The best AI tools do the work that would have once occupied human workers' time—and they do it more effectively and productively. So, if you're an entrepreneur struggling to marshal your resources and handle many things simultaneously, start using these tools.
Here are seven AI tools that can help take your business to the next level.

Business plans can be used to attract investors as well as being a guide to future success. If your business plan is awesome, it lays out a roadmap to financial success and helps you find people to invest money in your idea. Bizplan is the brainchild of Startups.com, a great resource for startups and growing SMEs.
The AI tool provides everything you need to create a great business plan. It features drag-and-drop modules, a guided builder, automated financial projections, and collaboration capabilities for teams and investors.
Bizplan also helps connect you with people or companies looking to invest in new businesses. And once you pay for the monthly subscription, you'll have access to Fundable, a crowdsourcing platform. Bizplan gets our vote as the best business plan software for raising capital. It is a great tool for startups and small businesses looking to create short-term and long-term business plans.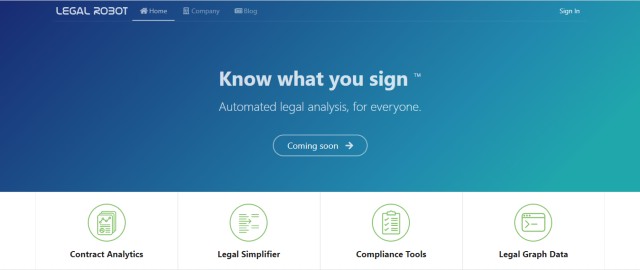 This slick AI tool makes legal support easily accessible. It helps you understand what you sign by interpreting legal contracts—something that's crucial for any business.
Legal Robot is powered by natural language processing and deep learning and creates legal models from a large database of contracts. It also covers a broad range of scenarios.
So, if you're not a legal expert (and most entrepreneurs aren't), get this AI tool. It will make legal language easier to digest and improve the readability of your own contracts. That way, your employees will always be fully aware of what they are signing and compliance will be up to scratch.
Legal Robot presents information in a simple way, encouraging you to explore a contract easily. You can quickly understand the components of the contract, identify and resolve issues, and quantify specific risks so you can be more confident about what you sign.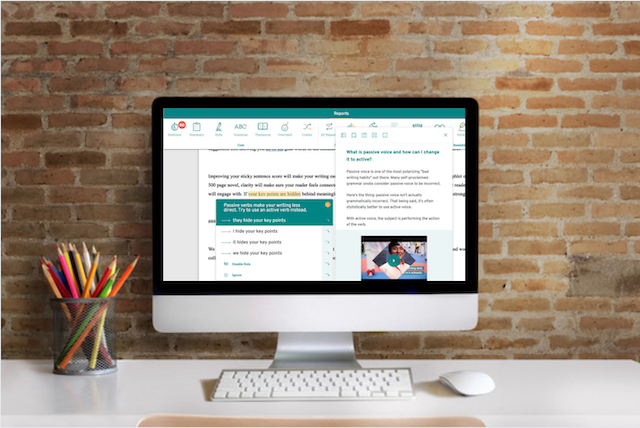 Good writing helps establish your business as professional and trustworthy. Perfect grammar and correct spelling make you look professional and give you more authority with your audience. And apart from giving you credibility, excellent writing is also a powerful business tool.
ProWritingAid is more than a spell-checker. As well as fixing your grammar and spelling mistakes, the editing tool guides you on simple writing tenets, like using the active voice, avoiding jargon and clichés, avoiding plagiarism, and writing with brevity and clarity—boosting the effectiveness of everything you write.
If you're looking to automate parts of your content creation processes, ProWritingAid gives you the tools.
The Style Guide feature allows you to create your own spelling, punctuation, grammar, and acronym rules for yourself and your team. Whether you need to ensure consistent capitalization or phrasing, or make sure your CEO's name is always spelled correctly, Style Guides can help.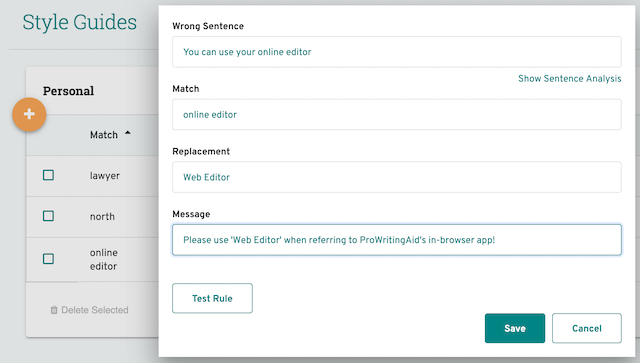 This speeds up your content creation process by making sure that everyone is using the same vocabulary without sending their writing to multiple colleagues to check. Every new team member has a ready-made bank of terms and phrases, saving time on training.
Once you've created a rule, suggestions will appear wherever your employees write—whether they're creating a report in Word or writing an email to a potential client.
The good thing about writing is there's always room to improve. You can always find a better way to be persuasive and win more business. You might be saying, "But I'm not a writer!" Yes, we know. But you still have to write memos, reports, business proposals, emails, social media posts, and other business materials. You still have to communicate about your business and what sets it apart.
X.ai is an AI-powered personal assistant created by X.ai, a company based in New York City.
So what does it do?
Well, let's say you forget to follow up on a phone call or you schedule a meeting without accounting for time zones. The personal assistant will remind you to do that. It integrates with your calendar and other apps and can even share your scheduling preferences with other people.

X.ai arranges the time, location, and other details of a meeting via email or another communication channel. It makes your life easier—you don't have to download an app or sign in to your account.
The personal assistant helps you to schedule meetings to ensure you don't get stuck in email ping-pong. It "reads" meeting requests and email responses, and once you settle on a good time to meet with the other party, it sends an invite to everyone. It can even suggest the best places and the best times to meet based on your prior meetings.
X.ai offers a free plan with up to five meetings a month. But if you usually have many meetings each month, you can get the individual or team packages.
In a nutshell, Post Intelligence uses AI and deep learning to ensure you don't suck on social media. The social media manager and assistant is designed to improve your social content strategies.
Once you sign up and connect your Facebook or Twitter account, the tool analyzes profiles, comments, and your followers' posts to create a list of trending topics and discussions.
The social media assistant uses natural language processing and sentiment analysis to give you direct advice about which topics, visual content, tone, and emotions will better engage your audience.
Post Intelligence also suggests the best time to publish posts and analyzes post performance to gather new insights. It features powerful machine learning algorithms and seamlessly integrates with social media metrics. For entrepreneurs looking to create a winning social media strategy, this is an indispensable component.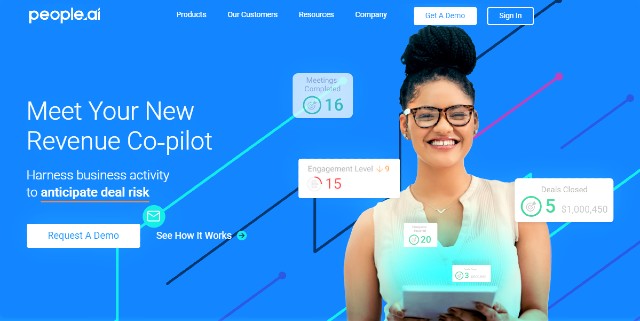 Many times, entrepreneurs wonder how they closed a sale. A customer buys your product, but you have no clue why this happened. You need People.ai. The AI tool uses the power of machine learning to understand the actions and strategies that cause a sales team to succeed.
People.ai utilizes natural language processing algorithms to generate actionable insights. The algorithms scan phone conversations, emails, calendars, and online meetings to identify patterns of successful interactions. The tool then creates a model for the best way to close a deal.
Once People.ai has fully understood how your system works, it can tell when a salesperson isn't using the best approach and point out unproductive behaviors that may affect sales efficiency.
The tool is easy to set up. All you need to do is link your Office 365 account or your commercial Google account. The software also integrates with Salesforce to make its functionality available on the SaaS platform.
AI has changed the way accounting is done, making light work of once grueling and frustrating tasks. FreeAgent, an AI accounting tool, is specifically designed for small businesses and freelancers who make a living off projects.
It is best suited to service-based and project-based businesses. And because it's cloud-based, you can access it from any browser. It comes with mobile apps for Android and Apple devices that you can use to generate invoices, send invoices, track expenses, monitor cash flows, make tax predictions, track time, and photograph receipts.
You can also use the system's built-in stopwatch and timesheets to keep time records. Its dashboard displays cash flows, allowing you to monitor them with ease. You'll also find it easy to make payments as the software can connect to bank accounts. And thanks to the system's reports on income, profitability, receivables, and expenses, you'll always be in control of business operations.
FreeAgent integrates seamlessly with popular payment gateways like PayPal, Stripe, Zapier, and Receipt Bank. It offers entrepreneurs a way to stay on top of accounts via an intuitive online platform and app.
Let These AI Tools Transform Your Business
AI tools have become necessary for businesses that want to compete in today's market, it's no wonder many entrepreneurs are jumping on the bandwagon. Current data shows that companies who adopted AI early on have achieved substantial economic benefits.
Many companies are now using AI tools to improve their products and services, to enhance their decision-making process, to automate repetitive tasks, and to evaluate their business models. So now is as good a time as any for you to adopt AI technology.
---
Want to Enhance Your Reputation, Improve Efficiency, and Maintain Brand Consistency?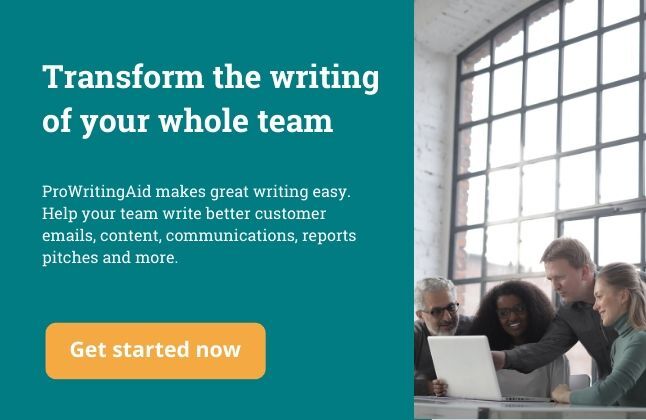 We offer secure, scalable, and customizable writing support for your team. Find out more here!