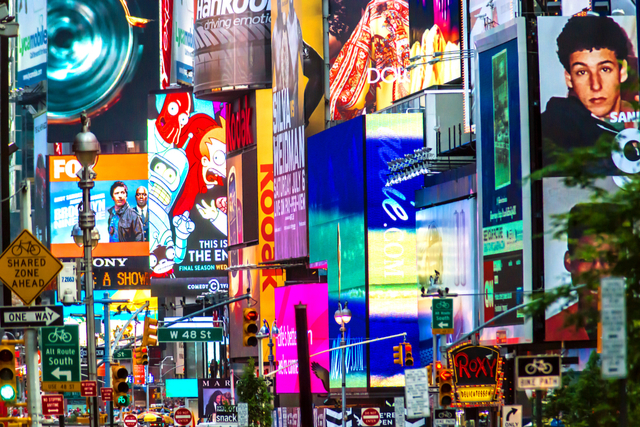 You may not know it, but once upon a time, Nike catered almost exclusively to marathon runners. Then a fitness trend emerged and the company knew it had to get in on the action. The folks in the marketing department were told to create the perfect advert that would make the company surpass its biggest competitor, Reebok, in sales.
And that's how the "Just Do It" campaign was born.
It was a worldwide hit.
By 1998, Nike's sales had exceeded $9.2 billion—a huge achievement compared to what they were ten years prior, at $800 million. Why did "Just Do It" perform so well?
The three words summed up everything people felt when they were exercising. They motivated people to push themselves beyond their limits. Feel like running ten miles? Just do it. Feel like working out for one hour? Just do it.
All businesses need advertising—however, many waste thousands or millions of dollars on ineffective ads. I want to save you that pain. If you want to create profitable ads, here's how to go about it.
1. Target the Right Audience
Advertising has changed. For the first time in U.S. history, companies will have spent more than $250 billion on media advertising in 2020. More and more companies are using ads to connect with potential customers. As a result, there are now numerous platforms you can use to promote your brand, products, or services.
However, for your ad to be effective, you must target the right audience. People are bombarded with ads every day, some of us seeing up to 10,000 ads a day. Yes, it's unbelievable. If your advert doesn't target a specific audience, it may end up being white noise—which is the last thing you want.
Think of who you want to reach with your messaging, who will benefit from your product, or who may be looking for the solution you provide. This will help you to create the best messaging and choose the best advertising platform.
It's also important to create a buyer persona—a representation of your ideal customer based on real data and market research done on your existing customers. When creating the persona, include your customers' behavior patterns, goals, motivations, and demographics. Be as detailed as possible. A buyer persona helps you understand your customers so you can do a better job of acquiring and serving them.
2. Write the Perfect Tagline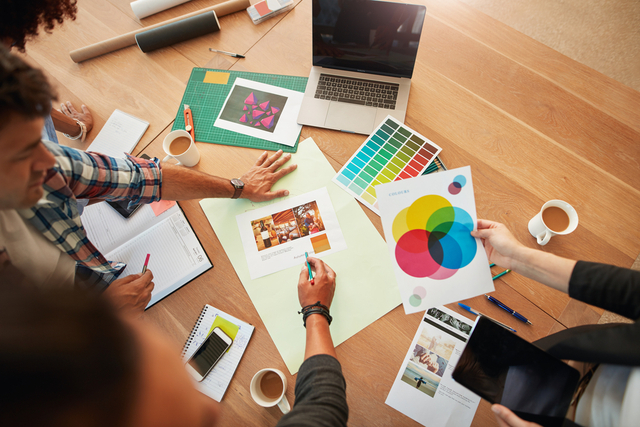 A tagline is a catchy phrase that makes people recall a brand. It allows them to make light-hearted associations with your business. For instance, when we see the words "Open Happiness," we think of Coca-Cola. Here are other brilliant taglines.
Apple: "Think Different"
Adidas: "Impossible Is Nothing"
Wheaties: "The Breakfast of Champions"
McDonald's: "I'm Lovin' It"
De Beers: "A Diamond Is Forever"
Dollar Shave Club: "Shave Time. Shave Money"
The New York Times: "All the News That's Fit to Print"
Meow Mix: "Tastes So Good, Cats Ask for It By Name"
M&M: "Melts in Your Mouth, Not in Your Hands"
L'Oréal Paris: "Because You're Worth It"
Disney: "Where Dreams Come True"
I'm sure you got a few ideas just by looking at these.
Most people use slogans and taglines interchangeably, but they serve two different purposes. A slogan states a company's mission and shows what it stands for. Companies also use slogans in the individual campaigns they run to show how their products help customers. In most cases, slogans are longer than taglines.
Taglines make people remember your brand for all the right reasons. They are usually located next to the company's logo on official advertisements. Companies use them specifically for brand awareness because they show the brand's values and promises. As a company grows and evolves, it can be marketed under an overarching tagline.
However, you don't have to create both a slogan and a tagline for your business—all you may need is a powerful, recognizable tagline. And as you design new products and identify new markets, you can launch campaigns with their own slogans.
3. Make Them an Offer They Can't Refuse
Dunkin' Donuts used its 50th anniversary to energize and revitalize its brand. It invited customers to vote for their favorite donut. Those who voted stood a chance to win free donuts for life and $50,000. The sweepstake increased store traffic by 51%.
Consumers love offers. If you make them a good one, they'll come back to you time and again. You can give them a free trial, an unbeatable price, free shipping, or a combination of different offers. If you go out of your way to give them a good deal, your advert will be effective.
Once you create a tempting offer, advertise it well. When potential clients see that you've got something great to give them, they'll have a hard time saying "no."
If you're thinking about how much to spend on an introductory product or service, consider the overall Customer Lifetime Value (CLV). It is a measurement of how valuable a client is to your company for an unlimited time; you don't just consider the initial purchase. The metric will help you to set a reasonable cost per acquisition.
For example, if you're launching a new product, you may decide to spend $150 on every new client you acquire. Each new client may have a CLV of $5,000—33 times more than the initial investment. If you hadn't forked out the $150, you would lose $4,850 on every lost client.
4. Offset Fears with a Risk-Free Guarantee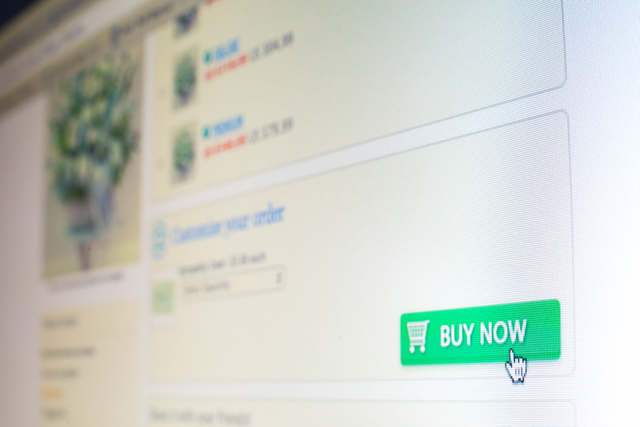 People get nervous about spending money on new products or services. The market is filled with low-quality products and too many scammers. They worry that they'll be wasting their hard-earned money on useless products.
If someone fears that they're going to regret their purchase, chances are they won't buy your product. However, if you remove these doubts, you give them an incentive to try your product.
The best way to go about it is to offer a risk-free guarantee. When a potential customer knows they are not taking a risk by buying your product and they have nothing to lose, the buying decision becomes easy.
This tactic is known as risk-reversal.
It is all about transferring the risk of purchasing your product from the customer to you, the seller. It's possibly one of the best things you can do to increase sales without reducing prices or altering the product in any way. Mitigate the risk completely for your customer by giving a strong guarantee.
You can guarantee the product. You can give a 90-day money-back guarantee so customers can shop with confidence.
You can guarantee the service. You can write something like "if you're not satisfied with our service, we won't take your money."
You can guarantee the results. Most fitness and diet companies usually give this promise: "if you don't see any results, you'll get your money back."
When prospects know that they'll get a refund if they aren't satisfied with your product or service, they won't worry about wasting cash and will be more likely to try it.
People love products with guarantees and consider them to be of high quality. If you are willing to stand behind your product, it shows that the product is awesome.
5. Use the Right Words
Your ads will be competing with millions of other ads for the attention of prospects. And as we mentioned earlier, people see too many ads in a day. If you don't pay attention to the subtleties in your copy, all your efforts will go unnoticed.
Have you ever wondered why you buy some products and leave others on the shelf? Or why you decide to use a new piece of software, try a new restaurant, or use new toothpaste? The answer lies in the words used to sell the product or service.
You've probably never realized it, but words play a big role in helping your brain to determine which products to buy. And while there are many variables involved in the success of ads, time has shown that certain words perform better than others in ads.
If you're having difficulty finding the right words to use in your ads, here are ten powerful ones:
Free
Limited
Opportunity
Proven
Exclusive
Guaranteed
Unique
Fast
Easiest
You
Remember those three word slogans from earlier. They're so effective because every word communicates a relevant idea. If your slogan takes too long to get its message across, it won't have the desired impact of drawing your customer in and sticking in their mind.
ProWritingAid's Sticky Sentences report highlights the glue words in your sentences. These are words that don't mean anything on their own, but are used to make your sentence make sense.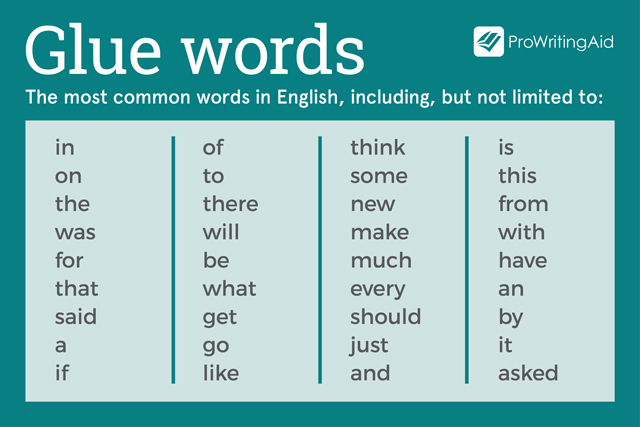 If you overuse glue words, your reader has to fight through them to get to your point. Cut unnecessary words to make your slogan memorable.
Make Your Business Stand Out from the Crowd with Powerful Ads
Many marketers develop a new ad campaign every week in the hopes of finally hitting the ball out of the park and boosting sales. They test different demographics, use multiple images, and refine their copy over and over again. But for some reason, they just can't seem to create profitable ads.
These five tactics will ensure you don't become one of them. They will help you develop a simple but effective process for creating adverts. Prospects will get excited about what you have to offer, and you'll turn them into long-term customers.
Want to learn more great business writing hacks? Download this free book now: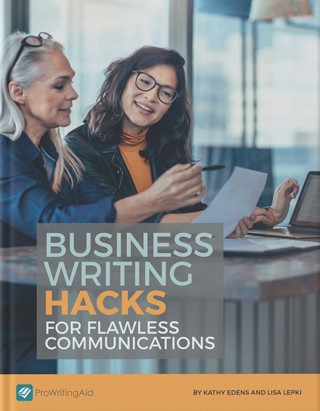 Writing is an essential element of nearly every profession today. Whether you are drafting a proposal for a major prospect or collaborating by email, strong communications help colleagues and clients understand your ideas. Errors and awkward writing can make you lose credibility.
Download this guide to learn the techniques professional writers use to write clearly and persuasively.
---