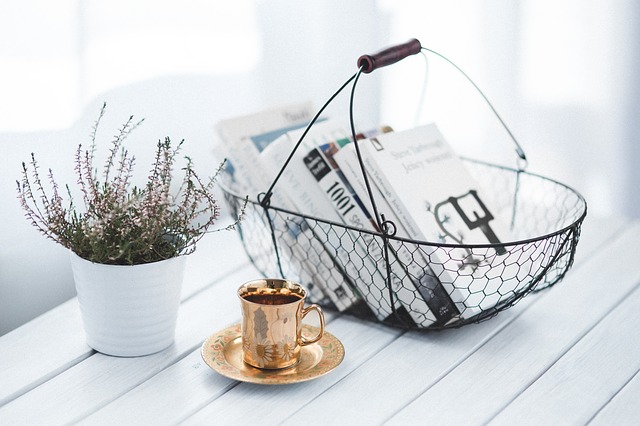 Many new entrepreneurs go into business blindly. They are completely unaware of what's ahead: but they should be.
20% of businesses close up shop within the first year and 30% within the second year. Don't let your business become a statistic.
Learn from the best so you can become the best. When you read what successful entrepreneurs have to say, you get new ideas and broaden your thinking capacity. The knowledge you get from these books can be a bedrock to sustain you through the ups and downs of entrepreneurship.
Here are ten of the best books about entrepreneurship. They will inspire ideas and creative thought that will boost your business success.
This book has sold over 30 million copies since it was written in 1936 and is considered one of the most influential books on entrepreneurship. Most people who have read it have said that it has changed their life forever.
The book will teach you the do's and don'ts of social life and how to be a better entrepreneur. These days, many entrepreneurs find it hard to be as influential offline as they are online—which is vital for success.
Dale Carnegie tells you everything you need to do to make friends with everyone. You will learn how to overcome competition, how to win over close-minded people, and even how to sell to people who are not interested in your pitch.
This is a book you should read time and again, not just once.
This is a great read for every entrepreneur. It is one of the most popular finance books of all time and has sold more than 32 million copies. Robert Kiyosaki tells the story of two dads: his own dad and the father of his best friend. He loved both dads, but they handled finances very differently.
Rich Dad, Poor Dad tells you everything you need to know about handling finances without giving you a headache. Kiyosaki teaches you how to make your business dreams come true by telling you the naked truth about wealth.
He explains how we allow two major emotions related to money—fear and greed—to dominate our decisions. His book will teach you how to get out of the rat race and develop the mindset you need to build a life of wealth.
Peter Thiel is a Silicon Valley entrepreneur and venture capitalist. He was one of the founders of PayPal and Facebook's first outside investor. In his book Zero to One, he shows you how to build a company that creates new things. He shares his philosophy and strategy for making a business successful.
The book covers lessons Thiel learned from creating and selling PayPal, and from investing in Facebook and Elon Musk's Space X. Its core message is that entrepreneurs need a vision to take their startups from zero to one.
Some entrepreneurship books give you great strategies for marketing, selling, and planning your business. But there are books that tell you to forget all that and take an approach that is so different that you won't even be in the same category as entrepreneurs who read the other books. Zero to One is one of those books.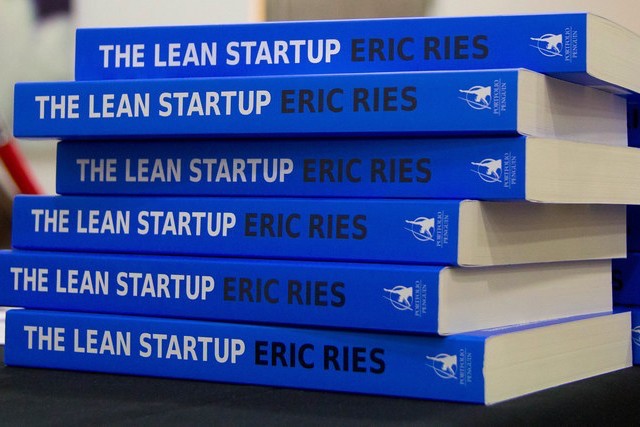 Many businesses fail in their first year, but most of the failures are preventable. Ries offers a fresh approach to how companies are formed and products are launched. You don't have to update your business plan every week to build a successful business.
In his book, Ries discusses the different techniques an entrepreneur should use to create a business that will stand the test of time and succeed. He uses a scientific and intuitive approach to show you how to become a highly successful entrepreneur.
The Lean Startup shows you how to continuously test your vision and adapt to business needs before it is too late. Ries takes you through the process of creating a prosperous startup at a time when businesses have to be exceptionally innovative to survive. His approach will help you to use human creativity more effectively and to build a business that is highly efficient.
The Lean Startup addresses many challenging situations that startups face, and that you yourself might face in the future.
I'm pretty sure you've heard of Timothy Ferriss, the guy who wrote The 4-Hour Workweek. If you are a solo entrepreneur, you can learn a lot from him as he made lifestyle design popular.
Ferriss was working 80 hours a week when he stumbled upon the Pareto Principle: the idea that 20% of your time is responsible for 80% of your productivity, while 80% of your time is responsible for 20% of your productivity.
After learning the principle, Ferriss automated systems, eliminated distractions, and streamlined his business till it was more profitable and took less time to run. He took a mini-retirement and decided to write The 4-Hour Workweek. Read the book and learn how to create a life that balances work and play.
---
Why are these books so successful?
We're halfway through our list of great books on entrepreneurship – but why are these books so great?
They're all written in a way that gets their central messages across as clearly as possible. The steps they tell you to follow aren't always easy, but they are well explained and actionable. As soon as you start reading, you know what these books are going to do for you and how they're going to do it.
You don't need to be writing a book to use these techniques. How you and your team write is central to your business communications. It pays to write clear, readable emails, memos and company documents.
Every business has certain standards that they want their team members to embody - and this extends to writing. Maybe you want to make sure that your product names are capitalized consistently, or that frequently used acronyms are punctuated correctly.
ProWritingAid allows organizations to create their own style guide. You can automate your rules so that your team's writing is always on-brand.
If you have a preference for certain terminology (e.g. using "clients" instead of "customers"), you can create rules for this.

Your team members will be reminded when they use language that doesn't match your brand identity, and you can add more terms as and when they come up.
If you want to enhance your brand's reputation, improve efficiency and maintain brand consistency, ProWritingAid is here to help.
---
Now, back to the list!
Robert Caldini's 1984 masterpiece touches on the finer points of negotiation. It explains why people say "yes."
Caldini wrote the book after 35 years of evidence-based research and a three-year study on what causes people to change their behaviour. He covers key influencers of persuasion, including the importance of reciprocation, showing social proof, and proving scarcity. The six important principles of persuasion can make people say "yes" automatically.
When you understand and apply the principles, you will improve your influence and ensure people don't manipulate you. Influence will help you win new customers, keep business costs low, and have happy employees.
The book has sold over three million copies and is available in more than 30 languages. Many successful entrepreneurs consider it one of the best business books.
Want to learn why some businesses defy the gravity that holds so many others down? Why they rise to achieve long-term success and superiority? Read this book.
Collins identifies and examines the factors that make companies transition from good to truly great. Together with his team, he analyzed 11 companies over five years and specifically focused on those that sustained their great results. The team discovered the practices, habits, and strategies that can make a company go from good to great.
The study concluded that any company can improve its performance and become great if it applies the tactics discovered by Collins and his team. Good to Great contains brilliant ideas that will help you transform your business.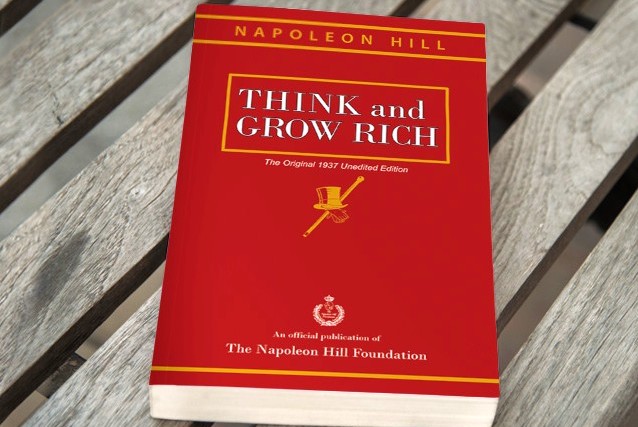 Can you really "Think and Grow Rich?" Napoleon Hill says you can in his extremely popular entrepreneurship book. The book examines the psychological power of thought and how the brain plays a vital role in furthering your career for both personal and monetary satisfaction.
Hill gives 13 principles for success in any career. These are summarized from interviews with very wealthy individuals. He researched more than 40 millionaires to discover what made them the great businesspeople they were. Think and Grow Rich is uniquely philosophical and sometimes borders on spirituality. It is a seminal book for entrepreneurs and individuals.
In a nutshell, it tells you that whatever your mind can conceive and believe, it can achieve.
In this eye-opening book, Gladwell examines people who have attained extraordinary success that lies outside the sphere of normal experiences – like The Beatles and Michael Jordan. He deeply explores the differences between successful and unsuccessful people and refutes common misconceptions.
Outliers explains that there's nothing like a self-made individual and shows you what truly lies behind the most successful people. You'll understand that success is not all about IQ but is a combination of hard work, rare opportunities, and other external factors that are beyond our control. That the people who are really successful put in the time.
Gladwell's study of extremely successful people and what made them successful will have a huge impact on how you view yourself and your business. I particularly love how easy this book is to read—you'll want to read it over and over again.
10. Rework by Jason Fried & David Hansson
Most entrepreneurship books will give you endless instructions on how to write a business plan, study your competition, find investors, do a feasibility study, and so on. Rework is for the entrepreneurs who want faster results and don't have time to go through all the basic steps.
The book explains why all these basic steps aren't helpful when it comes to creating a successful business. It is written in an inspiring way and debunks many business myths. As you read it, you'll find yourself nodding your head frequently.
Fried and Hansson, two amazing authors, work together to create a whole new system that will help you act upon your dreams and achieve your goals faster. Rework is for the entrepreneurs who prefer to learn by doing.
Final Thoughts
Learning from others really is the key to success. Luckily for us, some of the best thinkers out there have put their thoughts down on paper for us to come back to again and again.
Let us know in the comments if you love any of the books on this list, or maybe recommend some others that you think deserve to be there!
---
Want to learn more more great business writing hacks? Download this free book now: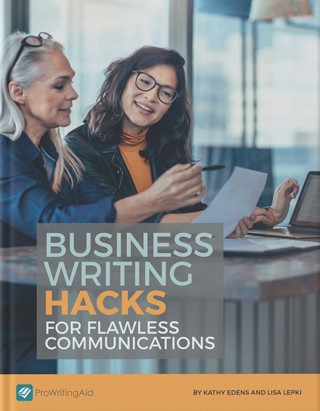 Writing is an essential element of nearly every profession today. Whether you are drafting a proposal for a major prospect or collaborating by email, strong communications help colleagues and clients understand your ideas. Errors and awkward writing can make you lose credibility.
Download this guide to learn the techniques professional writers use to write clearly and persuasively.
---