ProWritingAid Presents: How to Navigate the Book Marketing World: A Practical Guide to Finding Readers for Your Book
The book you've been working on for so long is finally ready for publication! But how do you spread the word? On August 27th, we were joined by Storiad Founder Ramzi S. Hajj for an in-depth look at how to navigate the book marketing world.
In this webinar, Ramzi guided us through why you need to market your book, what you need to do to become an effective book marketer, and how to go about accomplishing your book marketing goals.
Missed the session? No worries. You can watch the replay above.
Ramzi S. Hajj, Founder of Storiad
Prior to founding Storiad, Ramzi was an economist studying market inefficiencies. He built Storiad to address the many inefficiencies he found in the book publishing market. His book ("guttersnaps") is due for release later this year. He is (of course!) using Storiad to pre-market his book.
Storiad understands the problems of the bookselling market and translates that understanding into building the best possible bookselling SAAS (Software As A Service) platform to provide the solutions to your most vexing bookselling problems.
Start editing like a pro with your free ProWritingAid account
Sending your manuscript off to an editor for the first time is nerve-wracking. You'll want to make sure you're getting everything you can out of the editing process by sending the best draft possible.
By editing your writing with ProWritingAid, you can catch the errors that copyeditors would pick out of your work before you send it to them. This leaves your editor more time to focus on crucial aspects of your work like tone of voice. You'll get a more polished piece of writing as a reward.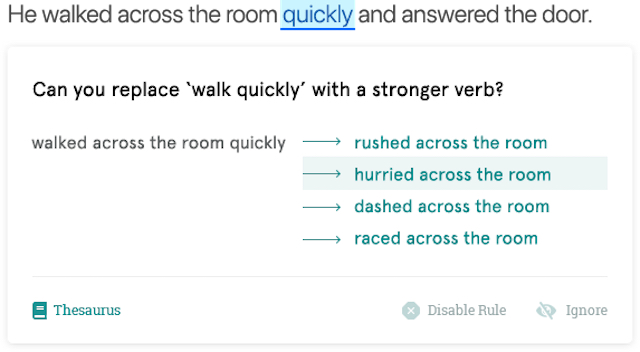 ProWritingAid's Writing Style report highlights areas of your text that copyeditors would tell you to revise, such as: over-reliance on adverbs, passive and hidden verbs, repeated sentence starts, dialogue tags and much more.
Ready to whip your manuscript into shape?
---
We host dozens of trainings for writers. Check out our upcoming webinars here, or watch some of our previous trainings here.
---
---