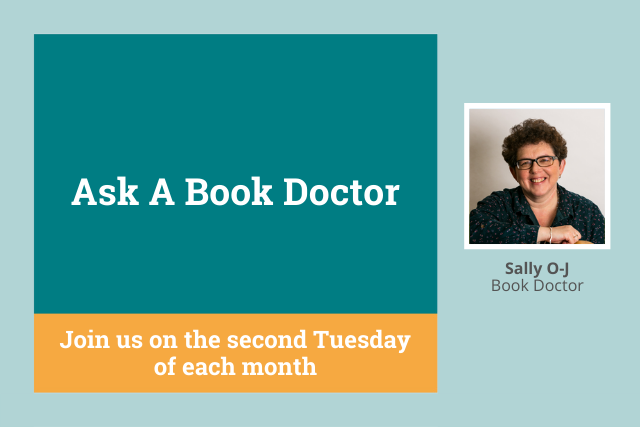 What Does a Book Doctor Do?
A Book Doctor can help you fix common writing issues with plot and characterization; structure; writing techniques such as 'Show Don't Tell'; dialogue; narrative voice; adding detail and texture and sub-plotting. Unlike proofreaders and copyeditors, they are looking for the big picture elements of your story—the things that really make it work. They will present you with a detailed, personalized critique of your work so that you can get to work preparing your manuscript for further editing and querying.
Find out more about what a Book Doctor does from our resident Book Doctor, Sally O-J:
When Should I Contact a Book Doctor?
Book Doctors are there to help with the broader thematic, structural or tonal problems in your story. It's important to send them a manuscript that is as polished as possible in order to get the most insightful feedback. If your Book Doctor is spending time fighting through grammar and spelling mistakes and common style blunders like overuse of the passive voice, they have less time to help you work on those all important central issues.
Only send your manuscript to a Book Doctor when you are happy that you've gone as far as you can with your first self-edit. That means getting rid of spelling mistakes, overly long sentences, awkward phrasing, uninterrupted slow pacing, vague or overused words, repeated phrases—and more—before you even think of sending off that initial email.
Sound like a challenge? It is, but ProWritingAid can help. ProWritingAid started out as a helping hand for writers completing their first self-edit (and the edits after that!). There are over 20 writing reports to help you figure out what you need to work on, how to prioritize different edits and how to make the necessary changes to your manuscript to make it shine.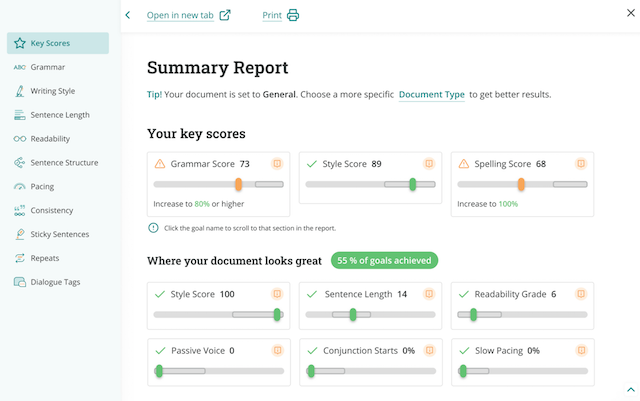 We know that an author's personal voice is sacred, so all of our suggestions are completely optional. You'll get ideas for where you might want to edit your work, but the final decision on how and whether you use those suggestions rests on your shoulders.
That's why we also focus on helping you to improve your skills as a writer by learning from others in the community. That's where our favorite book doctor Sally O-J comes in.
Sally O-J
Sally Orson-Jones is a UK-based literary editor and writers' mentor. She has spent more than 20 years working with writers of all levels and genres, including Sarah Waters, Viv Albertine and Lilie Ferrari.
Join us each month for Ask a Book Doctor as we talk to Sally about how she helps clients diagnose their problems and transform their work. We'll focus on a different area of story editing every month.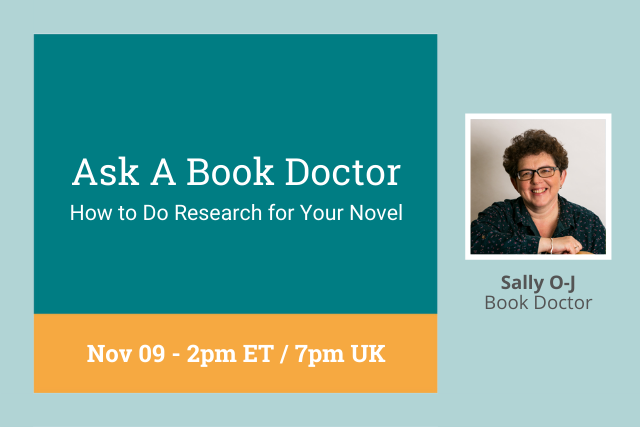 Do you feel like something about your manuscript isn't working, but you're not sure what? Our favorite book doctor, Sally O-J, can help.
In these monthly sessions, you'll learn how to actually use popular writing advice and techniques in your writing. And every other month, we'll be hosting an hour-long Q&A on common problem areas so you can get help with your story.
Upcoming sessions:
November 09: How to Do Research For Your Novel
December 14: Q&A: Characterization
Replays of Past Sessions
October: Show, Don't Tell Q&A
Replay coming soon.
September: How to Write Crime and Thriller Fiction
August: Converting Your Fanfiction
July: Subplots
June: Creating Tension and Conflict
April: Beginning and Ending Your Book
March: Fantasy
February: Historical Fiction
January: Dialogue
December: Creating Emotional Depth and Texture
November: How to Use "Show, Don't Tell"
October: How to Write Dazzling Descriptions
September: Pacing and Structure for your Novel
August: How to Create Compelling Characters
Catch up on ProWritingAid's other free writing events
Check out the ProWritingAid YouTube channel to watch dozens of other free writing events. Click here to start the playlist.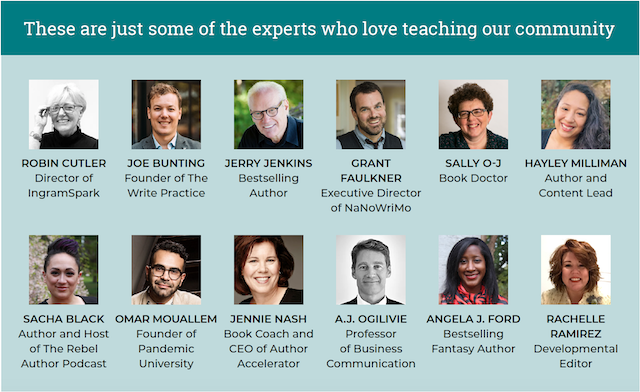 Each month, we host events ourselves and in collaboration with our partners, all aimed at helping you become a better writer.
---