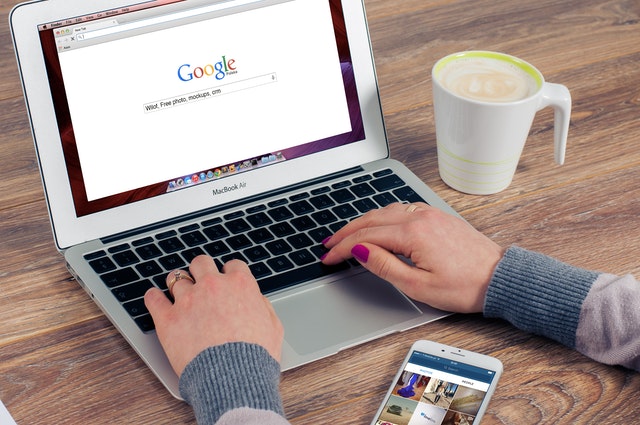 Every day, there are over 5 billion Google searches and the search engine giant grows by approximately 10% every year.
Here are two other important tidbits of information:
There was a time when you would quickly grab the top spot in organic search if you followed all the right SEO processes. You would get a lot of clicks and convert prospects into customers. But that time is long gone.
Google search engine results pages (SERPs) are now filled with ads and answer boxes. While the Featured Snippet still remains the most coveted spot on Google's SERPs, the "People Also Ask" (PAA) boxes have quickly become very popular.
Google has discovered that its users mostly ask questions when searching for things. The "People Also Ask" boxes are its way of answering those questions in the most convenient way possible.
Since Google knows your target audience better than you, it pays to use this unique feature. You'll dominate search, capture leads, and grow your business. Here's how to go about it.
Create Content Based on Search Intent
One of the biggest mistakes most entrepreneurs make is not thinking about search intent when developing content for their websites. Instead, they write content they think will help their audiences.
Search intent is the often overlooked ranking factor you should be optimizing for. If you want your website to rank highly on Google this year, create content that correlates with search intent.
To stay ahead of the competition, you must understand how Google works. The search engine is continually improving its understanding of naturally expressed human language. In simple terms, Google favors naturally-written content over content that focuses too much on keywords.
As you write blog posts, focus on creating content around topics and not keywords. Your content must address the exact questions Google users are asking. Yes, it's important to perform keyword research, examine keyword intent, and use topic research tools. But on top of this, take time to go through search engine results pages to see the sites that are favored by Google.
Google regularly updates its algorithms and understands search intent better with each new update. Its aim is to give users the most recent, relevant results for their queries. Its success as a company heavily depends on this.
When a search engine's results are irrelevant and of low quality, nobody uses it. Take a look at Bing and you'll understand what I mean.
If you want your site to rank first on Google for a certain keyword, it must be the most relevant result. Look at the sites that occupy positions zero and one on Google and find out how they differ from yours.
Here's a short example.
Let's say you're trying to rank for the keyword "best building contractor in Lower Manhattan." You must provide detailed information on all building-related terms, write blog posts about building in Lower Manhattan, and include lots of images.
Answer Questions Clearly and Accurately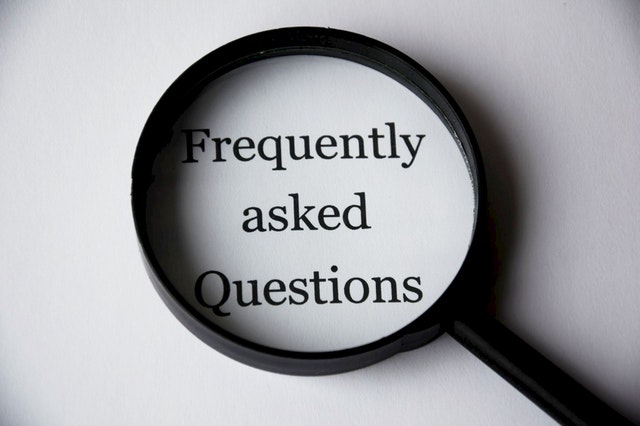 When you write in plain language, readers are able to understand the information you're presenting quickly and easily. Web pages with ambiguous language, euphemisms, convoluted language, jargon, and verbose phrases do not appear in the PAA boxes.
When answering the questions in the "People Also Ask" section, make sure your answers are clear and accurate. Use plain language, make your sentences short, and add easily-digestible bulleted lists. There are many places where you can put a sales message, but not on a page you're trying to rank.
For example, when answering the question "How much does a massage cost?" do not write "Call us now for a quote" and expect your answer to appear in a PAA box. It won't.
Do not avoid answering questions about your business terms and costs online. If you fail to answer them, someone else will. They will outrank you and steal all your traffic.
Add Videos to Blog Posts
One thing you may not know is that Google also displays video results in the PAA boxes. When you answer the questions people are asking with videos, you may outrank the pages that have only used text and images.
It makes a lot of sense to answer Google queries with videos because most Google users want quick answers. Let's use the keyword "credit card" as an example. These are the types of questions people may ask:
What is a credit card?
Why get a credit card?
How to use a credit card?
Which credit card is the best?
When to get a credit card?
If you answer all of these questions in a blog post and add a video, the page stands a better chance of ranking higher.
Video results are going to matter more in the near future. Why? Google is working hard on the simplification of video results. The search engine has a feature it calls "Key Moments" that allows you to quickly jump to the portion of a video that answers your specific question.
You can leverage the videos on your website to be eligible to appear in the PAA boxes. Questions that are answered with videos enrich the search experience for the user.
Create On-Page FAQs
Knowing the struggles your target customers face can help you to create a very helpful FAQ section that diversifies your rankings and brings in steady traffic.
All you need to do is go to Google, analyze the "People Also Ask" results that are relevant to your business, and organize them in sections. Be sure to answer all these questions on a dedicated FAQ page.
As you write the FAQ page, here's what you should do:
Create engagement funnels to ensure that everyone who lands on your site becomes a potential customer: for instance, you can create custom CTAs based on the questions that brought the visitors to your site
If your niche has a lot of questions, create a knowledge base that addresses all of them
When creating the FAQ page, organize the sections based on search intent
Examine Questions Related to Your Top Competitor
If one of your competitors is a popular brand, scrutinize them. Their branded queries and the questions in the "People Also Ask" boxes will give you a lot of insight about the struggles people are facing that are related to that brand. When you know the problems people have, you can come up with ways to serve them better.
There are four types of questions you will find in the PAA section:
1. Research Online, Purchase Offline (ROPO) Questions: These questions are asked by people researching products before making a purchase
2. Navigational Questions: People who get lost on your competitor's website and need help navigating may ask these questions. You can refer to them when building your website to avoid common website navigation mistakes
3. Reputation Questions: These questions are asked by people who want to know more about your competitor's brand.
4. Competitive Questions: These questions compare two of your competitors.
When you use the information you get in the "People Also Ask" boxes, you can create a better website and better products than those of your competitors.
Optimize for Mobile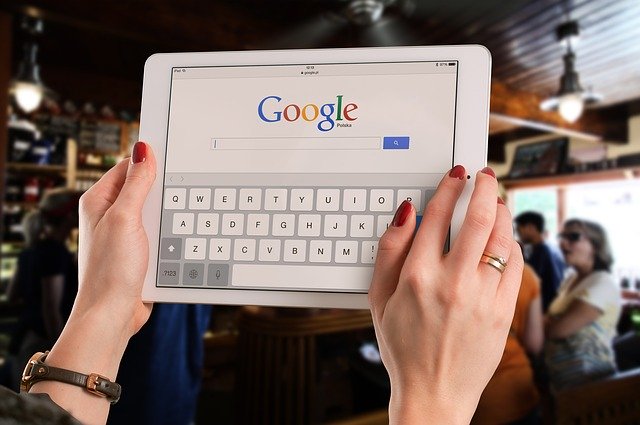 The number of SERPs that display PAA results is higher on mobile devices. In some instances, "People Also Ask" results appear four times more frequently on mobile than on desktop.
This isn't surprising, we all spend a lot of time on mobile devices.
Google knows this and saves users the time they spend typing on mobile devices by quickly displaying the PAA boxes. People who use the "People Also Ask" feature also enjoy the fast-loading results. The enhanced user experience makes people use Google more on their mobile devices.
What does this mean for you?
If your site is mobile-friendly, it could get featured by Google and its visibility in the search results will increase.
Three PAA Optimization Takeaways
Takeaway 1
When writing about a specific topic, research it thoroughly to ensure you give detailed information. You can also use keyword research tools to perform thorough keyword research.
Takeaway 2
Use a conversational Q & A writing style and be sure to provide a concise and easily-digestible answer to every question. Write in non-salesy language and make sure that all the questions and answers are brief but complete.
Takeaway 3
After publishing the content on your website, update it regularly. Go back to Google and research new questions you should be answering. Also optimize your content based on the results that appear in the PAA section.
"People Also Ask" Is Here to Stay, Embrace It
As Google continues to increase its efforts to answer user questions as conveniently as possible, the PAA boxes will appear in more searches. From now on, focus on the questions people are asking when writing content for your website. Do not base your content on keywords thinking that you will improve your site's organic search ranking.
Follow the tips I've shared here to increase your site's chances of appearing in PAA boxes. Use plain language, write clear questions and answers, avoid sales language, and create on-page FAQs. If you don't answer questions clearly with your content, your competitors will.
Want to learn more more great business writing hacks? Download this free book now: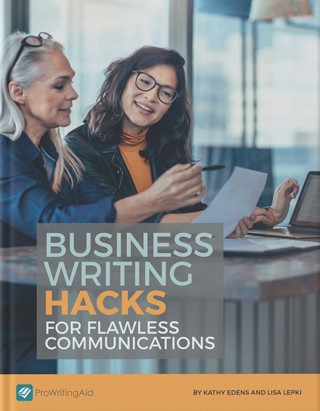 Writing is an essential element of nearly every profession today. Whether you are drafting a proposal for a major prospect or collaborating by email, strong communications help colleagues and clients understand your ideas. Errors and awkward writing can make you lose credibility.
Download this guide to learn the techniques professional writers use to write clearly and persuasively.