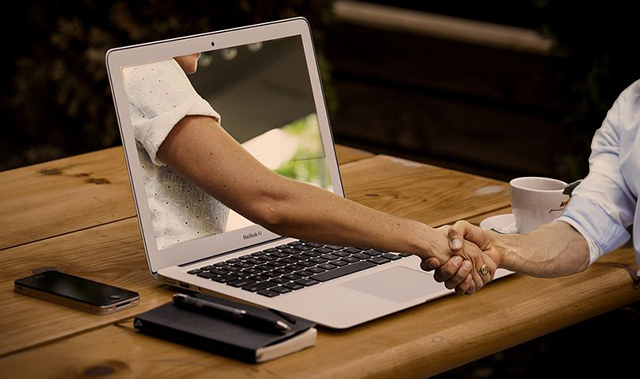 Today's search engines are geared toward answering customer questions. When someone queries Google by entering a question in the search bar or by speaking to their mobile device or voice-activated assistant, the search engine looks for an answer. As a writer, you want to provide the text that gives the most relevant answer.  
Write for Customers Who Ask for What You Have
If you've been busting your chops to write quality content, you should also be thinking about how to best format your work to respond to questions.
When search engines first came about, the articles at the top of the list would match specific words or phrases. These days, Google answers search queries in native format, meaning that it doesn't just match for specific words or phrases, but for how people actually ask questions. For example, real humans ask questions like, "How do I self-publish my book?" instead of simply stating "self-publish book." Search engines are now prioritizing content that answers questions, instead of just highlighting terms.
Recently (March 7, 2018) on Google Webmaster Central, Webmaster Trends Analyst at Google, John Mueller, stressed that relevance is the target for Google search. You listen to the chat via the image link below.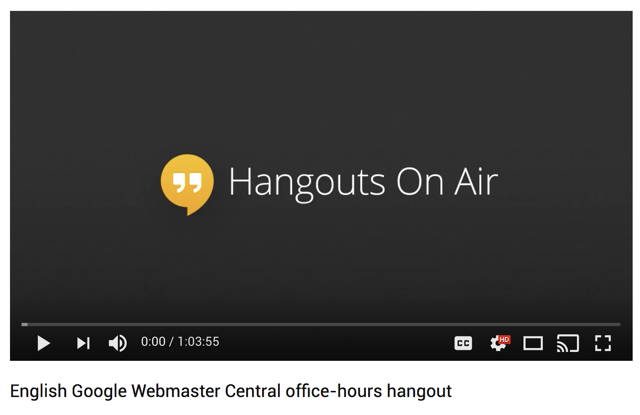 What is Relevance?
Relevance is the degree to which the content on your website matches the search term in the query.
For you, as a writer, relevance means matching the terms in your content to the customer's question. In SEO terms that question is called a query. The significant change for content writers is that overall relevance of your text is more important than exact keyword match.
Search engines use sophisticated algorithms to match queries to documents that eliminate the need to optimize text separately for similar keywords. For example, 'restaurant reviews' will also target 'restaurant review.'
With the prevalence of mobile devices and the growing trend for voice activated assistants, people are querying in natural speech more and more. Now, your job is to answer those questions, not simply populate a text with keywords.
How to Find Customer Questions
In the shift from keywords to answers, you'll want to discover the primary questions asked related to your business.
The best way to know what customers ask about a business product or service is to, naturally, collect the questions they ask: on the phone, via email, in your shop, online. If you're contracting for a business, you should ask the owners or project managers what questions customers tend to ask.
Since answering online queries is a new way of thinking about a business, many businesses may not have a list of the most important questions customers ask.
If your business falls into that category, there are tools to help. Online tools, for instance, assist writers in focusing on customer questions:
Answer The Public is a free tool that collects query data on the basic where, how, what questions. Just enter your keyword string to see results.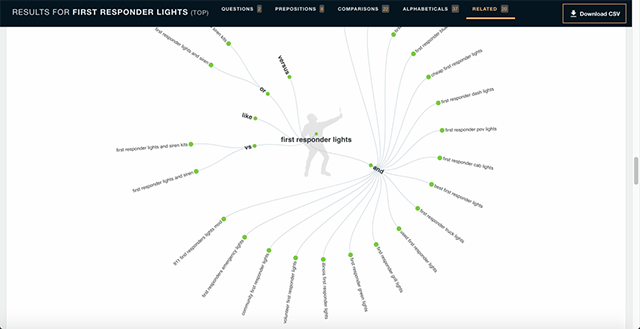 StoryBase is a paid service that identifies the problems and questions customers have online.

Keywordtool.io offers free and paid access to keyword research including questions that were asked to Google in the last 12 months.
Optimize for Customer Questions for Position Zero
The new ranking "position zero" displays above any ranking in Google search results. "Position zero" is basically the best answer to the queried question.
Google determines which answer is the best one for a particular query. It doesn't matter where the page itself ranks. If your text on a particular page answers a particular question better than all other sites, it will appear on top and be the one answer provided in voice search.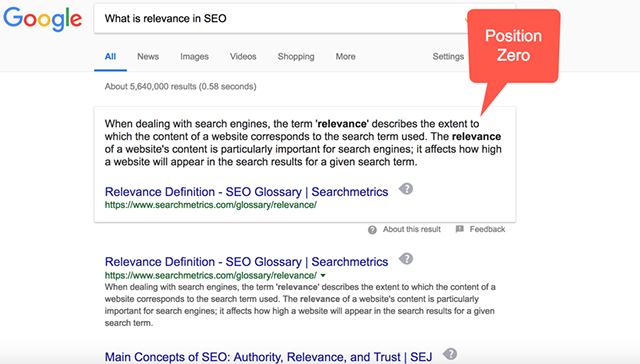 The Answer First Strategy
Writers looking to optimize for search engines can incorporate answering questions into their search engine optimization (SEO) strategy. When you switch your approach from a keyword heavy text to one that answers real questions, you'll get more engagement, leading to conversions and ultimately product purchases.