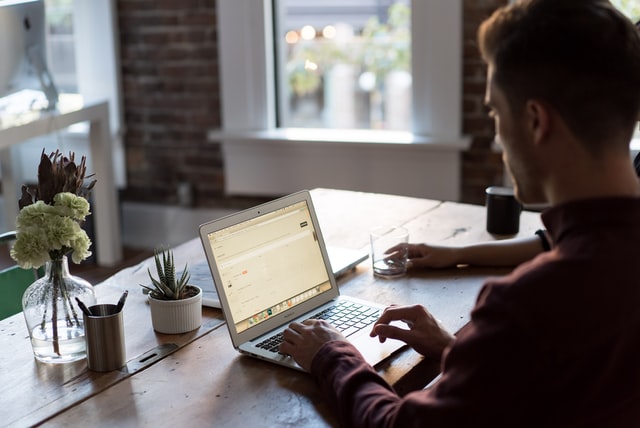 One of the best things about the internet is its ability to bring people with common interests together. You probably have a website and social media channels set up, but have you thought about online forums?
Why Forum Marketing Matters
4.9 billion people use the internet, and that will include most of your potential customers. Forum marketing is a great way to market your business and make it stand out from the crowd.
People who use forums are generally tech-savvy and frequently make online purchases. Some are respected experts on the topic. People visit online forums to get advice on different topics, and that's why it's important for you to have a strong presence. If you can be a useful source of information, you can turn forum users into customers.
If you're looking to grow your business through forum marketing, follow this step-by-step guide and avoid the common mistakes most business owners make.
1. Join the Right Forums
Most business owners think that all the action is on Twitter, Facebook, and LinkedIn. They turn a blind eye to forums, not knowing that these spaces give them the opportunity to market their businesses to people who are actually interested. It's vital that you build a strong presence in forums. But not just any forums.
The first thing you should do is join the right communities. Look for forums that cover your topic. Reach out to your employees, customers, and suppliers and ask them which online forums they hang out in.
You can also search keywords related to your niche or topic in Google. Type [your topic] + forum in the search bar. You may find hundreds of forums related to your niche, so spend time looking around and pick the best. Use the following criteria to pick five to ten forums:
Only join forums with at least 1,000 members and 5,000 posts
Check whether the forums get at least 10 new posts every day
Do not join forums that are run by your competitors
Steer clear of forums that are filled with spam
You can also join forums in more established forum community sites like Quora, Reddit, and LinkedIn.
2. Check the Community Rules and Guidelines
After joining all the forums that are relevant to your business, learn the rules and follow them. All forums have user agreements and posting guidelines you have to agree to during the registration process.
Take time to read the rules and guidelines even though they may contain a lot of legal language. Don't click "yes" without reading. Each forum has unique rules you will need to follow.
These are some of the most important issues to pay attention to:
Are forum users allowed to promote their businesses?
Can users contact other members for business purposes?
Are links in posts allowed?
What restrictions apply to new users?
What privileges do veteran users get?
If you violate forum rules, you will quickly nullify your attempts to build trust, credibility, and good relationships with the forum members.
While your main reason for joining forums is to grow your business, don't take the hard sell approach. Many forums don't allow this. If you are unsure about any of the rules, you can email the forum admin.
3. Create a Captivating Profile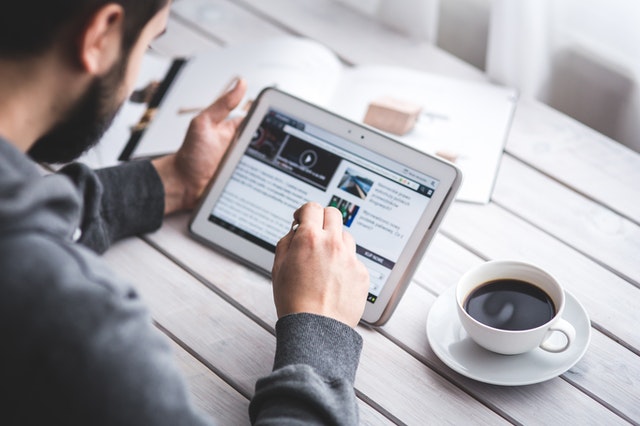 A great profile can help you establish credibility. Include a detailed description of your experience and expertise and state whether you're related to a particular company, brand, or product. When you are honest, you become more credible.
To humanize your profile, include a couple of personal tidbits. You can write about your pet, your favorite sports team, or your hometown to break the ice. Avoid sharing your political or religious affiliations as this information can be divisive.
Add your contact information so other forum users can reach out if they want to learn more about your business. But it's important to note that many identity thieves and spammers search for personal information on online forums. For this reason, only share information you don't mind being made public.
In your forum profile, include links to your LinkedIn profile, Twitter account, Facebook page, Instagram handle, and Pinterest account. Most forums permit this, so take advantage of it.
You can also create a forum signature. A signature is text that appears beneath each of your forum posts. Some forums have rules about using signatures so be sure to read them. You should also look at the signatures of other users to check your tone is right.
4. Choose an Interesting Avatar and Username
There are two things that other forum users will first notice about you: your username and avatar. Your username is tied to your forum identity and will affect other users' perceptions of you, just like your clothes and hair influence people's perceptions of you during an in-person meeting.
You can decide to use your real name, especially if it is closely associated with your brand. Don't pick a username with odd spellings and weird number combinations. It is also unwise to choose a username that only makes sense to you but makes little sense to everyone else (like the initials of your favorite band).
An avatar is a small image that will be attached to all your posts. Since you'll be doing business with real people, I recommend adding an actual picture of yourself. Using a good headshot will establish authenticity and make sure your online presence is professional. Don't use a picture that people may consider controversial or offensive.
5. Add Value to the Forums You're In
This is the most important thing in forum marketing.
Whenever someone asks a question that's related to your services or products, give an incredibly useful answer. This is the best time to demonstrate your expertise. Provide links to trusted sources to back up your answer and try to respond to questions quickly.
Avoid marketing right away and be as helpful as you can. When you are new, it's important to gain the trust of other members first.
Look for discussions that relate to your products or niche and provide valuable advice. Once you have gained the respect of other users, you can dedicate some of your time to forum marketing. When you do start, make sure you focus on marketing techniques that add value to the community, like offering free samples or special discounts.
6. Monitor Casual Online Forums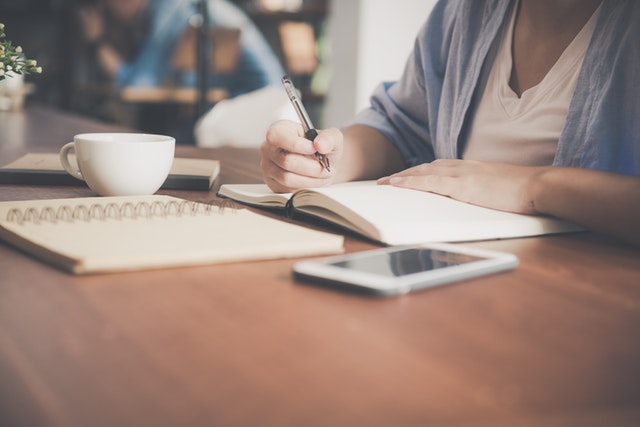 Business forums are great for finding your niche, but more casual forums like Quora and Reddit give your customers and prospects a place to voice their opinions and talk freely. Using these platforms lets you really engage with and analyze people who may benefit from your products or services.
You can be the first to comment on all threads related to your sector, brand, or products. This can help you generate free traffic to your site. When you address legitimate complaints and concerns, you negate false claims and rumors, interact with a targeted audience, answer questions related to your brand, and gain a loyal following.
Q & A forums allow users to ask and answer questions independently. They also give you an opportunity to search for specific keywords and see the kind of questions people are asking.
Social media groups are another kind of modern-day forum also worth checking out. People join these groups to discuss their passions and interests with like-minded people. Tracking engagement on these groups can help you make critical decisions about customer personas. You can customize a sales funnel for each customer.
7. Simplify the Process and Grow Your Business
If you are active on different forums, it won't always be easy to post content regularly. You may be so busy running your business and trying to keep your customers happy that you forget to log in and give valuable advice.
Even so, I wouldn't recommend outsourcing forum marketing. This all comes down to one word that can ruin your online presence: Spam. Some people use computer-programmed messenger apps that simulate conversation with people, whilst others use companies who offer to build forum profile links and drive traffic to your site. Both may spam the forum and damage your brand's reputation. Once you're found out, and you will be, you'll be kicked out.
Posting or answering questions on forums doesn't have to take a lot of time. You can use a speech-to-text app to speed up the writing process and then use ProWritingAid to check for grammar mistakes and writing errors. I also use ProWritingAid to check for plagiarism, which ensures I haven't accidentally copied the content I post from elsewhere. Using the online tools will help you build your presence (and your customer base) in no time!
If you're too busy and do have to outsource forum marketing from time to time, make sure you hire a social media marketing expert who understands your marketing practices and your products.
Start Using Online Forums to Grow Your Business
Online forums are great places to interact with your audience and generate leads. Create a strong presence and become a useful source of information. Become the go-to person for any niche-related questions. You may even turn some forum users into lifelong customers!
Want to learn more more great business writing hacks? Download this free book now: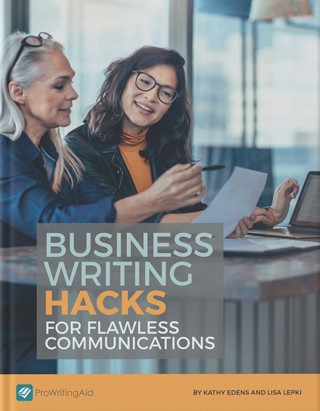 Writing is an essential element of nearly every profession today. Whether you are drafting a proposal for a major prospect or collaborating by email, strong communications help colleagues and clients understand your ideas. Errors and awkward writing can make you lose credibility.
Download this guide to learn the techniques professional writers use to write clearly and persuasively.
---