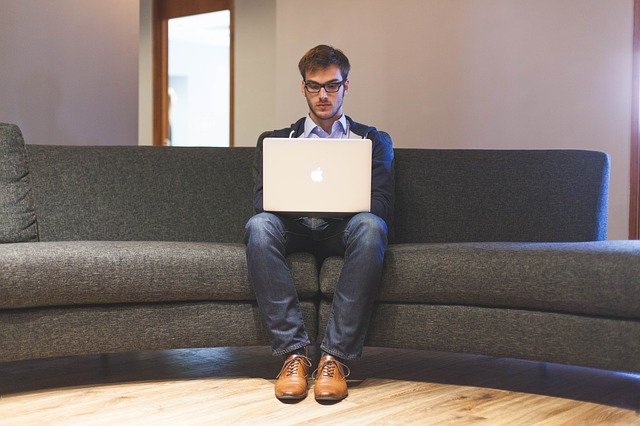 Social media has transformed the way we live—from the way we interact with brands to the way we get our news. It's powerful, unavoidable, and it's here to stay.
Statistics show that 71% of customers who have a positive experience with a brand on social media are more likely to recommend it to their family and friends.
But truth be told, cutting through the noise on social media platforms is not easy. Numerous brands create and share content daily and social network algorithms are increasingly suppressing organic searches.
It's a harsh world out there, and only the best social media posts get seen. However, this doesn't mean you give up on social media, just learn how to write better posts. Let your unique voice be heard in a sea of ever-increasing brand voices.
Enhance your brand's visibility and connect better with customers and prospects by becoming a social media wordsmith. Here's how to go about it.
Create the Right Content for Your Audience
The world of social media is a very busy place and sometimes it can feel like you're shouting into the wind—especially when you're running a social media campaign. If you don't have a strategy for your social media posts—or the right tools—your efforts may amount to nothing.
Social media posts can be used for a variety of reasons: to increase revenue, traffic, sales, or brand awareness. So, before you start creating posts, you must decide what you want to achieve. If you don't, you'll waste your time, and even money, on content that won't give you any significant advantage.
Different types of content (images, blog posts, white papers, and infographics) work well on different social media networks and appeal more to certain demographics than others.
If you're targeting millennials, use a platform like Instagram which is loved by young adults. If you want to engage business-people, post interesting reports and white papers on LinkedIn. If your target audience is men above the age of 40, Pinterest isn't the best social media network for your business—because over 70% of users are female.
Find out the type of content your audience connects with most. Don't rush to copy your competitors or other well-known brands. This may work for a while, but you'll have better results if you consult your data and use it to refine your content.
Post Visual Content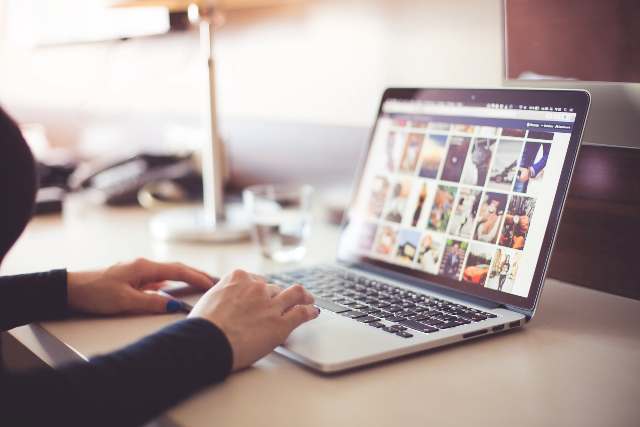 Marketers usually have a popular saying, "show instead of tell." This is the best way to attract and retain readers' attention.
There's a lot of information overload today, and visual content can help you to capture the attention of your audience and quickly communicate your message.
Videos, images, posters, and infographics are visually appealing and also easy to digest. They make people stop what they are doing and pay attention.
According to research, people can remember 65% of the visual content they see three days later. This means you should put your most important information in a visual. You can make a video, summarize the information in an infographic, or create a simple chart that shows the data.
But every brand is posting visual content these days, so how do you make yours stand out?
It's safe to say that if you lack a cohesive strategy, you won't be able to cut through the clutter.
When posting visual content on social media, focus on your followers. What do they want to see? What are they talking about? What are they sharing and commenting on?
After you gather this information, create content that relates to what your audience wants. In addition, mix up the types of visual content you post.
Stick to the Optimal Post Length
Social media platforms have different character limits. Some are vital to how the networks function—like Twitter's 140-character limit—while some are so high they are effectively irrelevant, like Facebook's 63,206-character limit. (If you're writing posts with 63,000+ characters on Facebook, you should try blogging instead.)
Don't focus on the character limit, focus on the optimal post length. Writing posts that fit within a specific word limit doesn't automatically lead to more success. But if you know the ranges that work best, you can tilt the odds in your favor.
These are the recommended post lengths for each social network. Use them to your advantage.
Facebook: 111 characters
Twitter: 103 characters
Instagram: 241 characters
Pinterest: 215 characters
LinkedIn: 149 characters
Google+: 65 characters
Another important thing to consider is the text on the images. Ads and boosted posts on Facebook have a 20% image text overlay restriction. If more than 20% of the image is covered in text, it receives reduced reach. If you want the image to show up in your fans' feeds, that's bad news for you.
Even if your posts are all organic and not paid for, be mindful of how much text you use on images.
Address Your Audience's Pain Points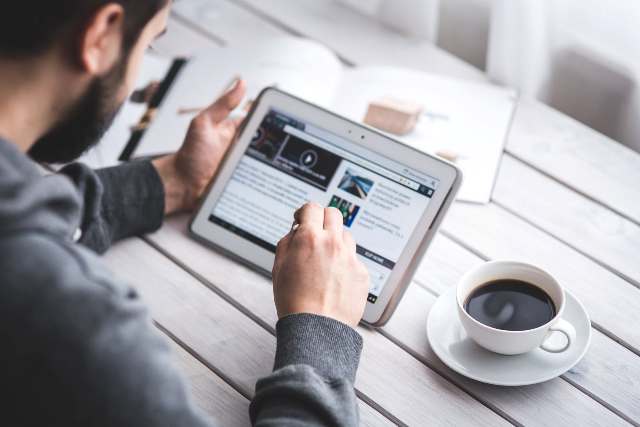 Pain points are specific problems that your followers are experiencing. If you want to engage them on social media, you must provide solutions to their problems.
People don't care how great your posts or products are, what they want are solutions. Marketers like to talk about "knowing your audience" but these words are too broad. For instance, if you own a nutrition brand, you can't say, "my audience is unhealthy people." Not all unhealthy people will be interested in your products or services.
Know what your readers are struggling with, what they really need, and what they want to learn more about. Then use that information to come up with better posts. For example, you can target people who work 9–5 corporate jobs that struggle to find healthy food to eat. You can find a nutritionist influencer to co-create content with and address this topic head-on.
Put people first, and your brand second. The brands that stand the test of time are those that set their egos aside and put people first.
Use Keywords
When reading social media posts, people usually look for keywords and phrases that interest them—consciously and subconsciously. When these phrases or keywords pop into view, their brains say, "Hey, look!"
While searching for content and companies on social media has been a popular practice for years, people have recently discovered that they can use the platforms to easily find any product or service they need.
For instance, if a person is looking for a law firm, they simply type "law firm" into the search bar of the social network and a list of law firms will appear. Using the right keywords and placing them strategically gives your posts a better chance of appearing first on a social media search page.
A word to the wise: always use different keywords on different social media networks. For example, if you own an electronics company and you're creating a post for Facebook, use keywords that are related to popular product models you stock. If you're posting on LinkedIn, think of keywords that will attract the right talent, like "developers" and "engineers."
Get to Know Your Audience Well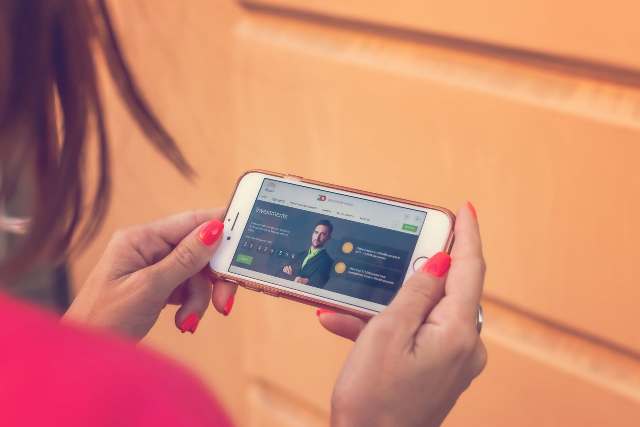 If you write social media posts for everyone, you have little to no chance of reaching your target audience. You must write every post with them in mind.
Who's your audience?
Anyone who is likely to advocate for your brand or buy your stuff.
If your company has done some research on your social media audience, use it when creating social media posts. But keep in mind that you have different audiences on different social networks, so structure the message appropriately.
It's also important to know the verbiage your audience uses. One mistake most companies make is stereotyping their target market. They write social media content targeting millennials at all times. A HVAC company may use the word "Bae" in a Facebook post or a 70-year-old legacy brand may use 7 fire emojis in a single tweet.
Snark and pop culture might guide the behaviour of most people on social media, but that doesn't mean your writing must follow suit. If you post the same stuff everyone does, you're less likely to stand out.
Use the language your audience uses by:
Spending some time scanning their social profiles
Reading the publications and websites they read
Creating a list of commonly-used terms and language
Sometimes you may find yourself writing for people who are nothing like you. To ensure your posts are on the mark, you must do some homework.
Stand Out on Social Media
Every brand recognizes the crucial role of social media in marketing and advertising. It helps entrepreneurs increase brand awareness and spread the word about their ventures, recruiting new customers in the process.
Many companies have seen success by leveraging social media—from the world's biggest brands to startups. But reaching your target audience is no walk in the park. You must develop a highly granular approach and tweak it to fit the platform you use.
There's a war for attention on social media networks. The only way you can stand out is by rising above all the noise.