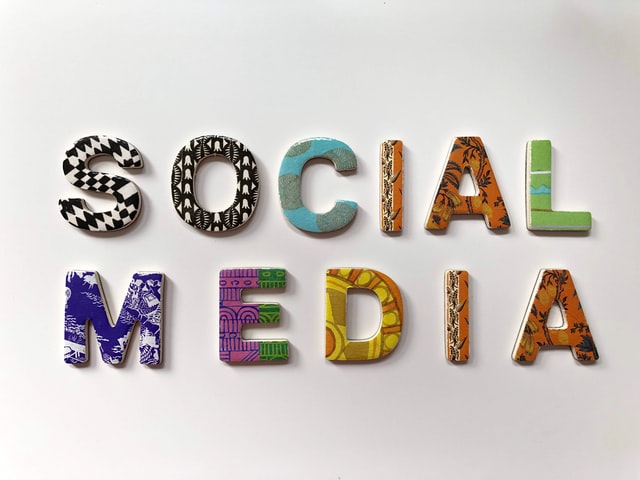 What's the hardest part of marketing your business on social media? If you answered, "creating content and publishing it at the right time" this post is for you.
Social media is a great tool for increasing your brand's visibility and driving traffic to your website. It can also help you to keep your followers updated.
But here's something you may not know.
Statistics show that social media users have an average of seven accounts. If you have many followers on different social media platforms and post regularly, it can be hard to keep up. This is where scheduling and writing tools come in.
It's not enough to have great content on your website these days, if you want people to discover your brand through their social media feeds, you must have a strong social media presence. And the only way you can have a strong social media presence is by writing awesome posts that accurately represent your brand. You also need to publish these posts at the right time to enhance their reach.
Writing and scheduling apps streamline every aspect of managing social media. If you're hungry for simple and straightforward tools you can start using immediately, here are the best.
The Best Writing Apps for Social Media
Writing posts for different social media audiences every day is no walk in the park.
Mistakes can happen.
But since most people get information from social media, it's important to be meticulous. Everything you post will be seen by hundreds or thousands of people. The only way to ensure you churn out grammatically-correct, brand-relevant content is by using a writing tool.
These three writing apps will make your social media posts look like they've been written by a grammar nerd.
When you're trying to market your business on social media, your margin for making grammar mistakes is close to zero. ProWritingAid, our AI-powered grammar and style checker, can quickly bring grammar and style issues to your attention. It's much more than a writing tool, it's a writing mentor.
ProWritingAid can quickly catch:
Duplicated words and phrases
Contextual errors
Poor word choice
Spelling and grammar errors
Sticky sentences
Abstract and vague words
Plagiarized content
One of the best features of ProWritingAid is that it integrates with Google Docs, Scrivener, Microsoft Word, and most web browsers. You can also upload your posts to the web-based editor or download the desktop app for Windows.
This is a tool worth getting if you want to eliminate spelling and grammar mistakes from your writing. You'll get ideas on how to improve your writing quickly in real time.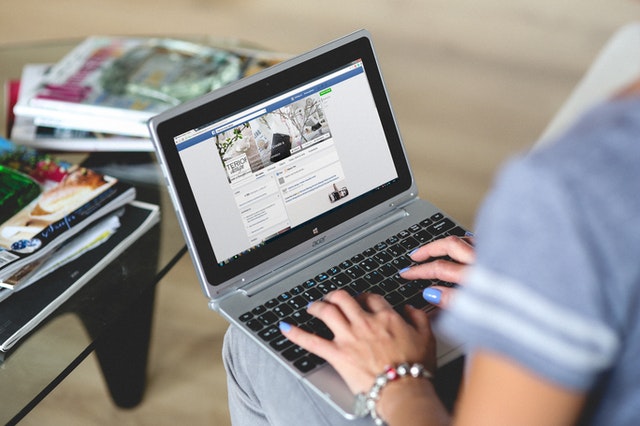 If you want to generate ideas for written content, try Portent. Once you land on the website, you'll be prompted to enter your topic/subject and press "enter." The website will use an algorithm to provide a variety of topics you can write about.
If you want to get the best suggestions, don't capitalize words except for proper nouns. You should also use the singular version of every keyword. Once you get content ideas, you can use them to create posts for social media. You can also use the topic suggestions to craft blog posts or news articles for your site and then share them on social media.
If you've had great ideas for posts in the past but weren't sure if they would be a hit or miss with readers, Portent will help you know how you should frame the content. It's what it does best.
You may be thinking, "I don't write in English, is there a great writing tool I can use?"
Yes! It's called Language Tool.
It works just like other grammar checkers and editors. You simply paste your writing or compose a post in the text box provided. The tool will provide instant feedback on your grammar and spelling. But unlike other writing tools, it checks for errors in over 20 languages.
So, if you normally write your social media posts in German, French, Russian, Polish, or another foreign language, use this tool and get the most out of your posts. It provides a personal dictionary that records words which aren't found in a conventional dictionary but may be part of your brand language. These words are exempted from the spelling and grammar rules it applies.
Language Tool can be used as an extension or add-on for Chrome, Firefox, Microsoft Word, Google Docs, or LibreOffice.
The Best Scheduling Apps for Social Media
People frequently ask, "When is the best time to post on social media?"
There's no straightforward answer to this question as the best time depends on different factors, including your audience and industry.
The most popular social networks have different peak times when their users are most active. For example, if you run a B2B business, the best time to post on Facebook is 9 a.m. in the morning and 3–4 p.m. in the afternoon. On Instagram, the best time to post is 12–1 p.m., 5–6 p.m., and 8–9 p.m.
You must schedule posts to be published at optimal engagement times so you can engage with your audience as much as possible. The good news is that scheduling apps let you know the best time to publish posts. Here are four strong scheduling app options.
Buffer is primarily focused on scheduling posts and supports Twitter, Facebook, Instagram, and LinkedIn. Free users can connect three social media accounts while Pro users can schedule Pinterest updates as well. As soon as you create an account on Buffer and connect a social media account, the tool will make a schedule for you.
Buffer creates four main slots per day for the time zone you've selected: morning, noon, mid-afternoon, and night. You can add or delete the time slots at any time. Scheduling social media updates is easy thanks to Buffer's user-friendly dashboard, browser extensions, and mobile apps.
You can schedule web content using browser extensions for Safari, Chrome, and Firefox. Or you can use the mobile apps for Android and iOS. Buffer's insights into post performance will let you know the kind of posts you should be creating. You can quickly see the comments, shares, impressions, clicks, and overall reach, making it great for tracking how your posts are performing.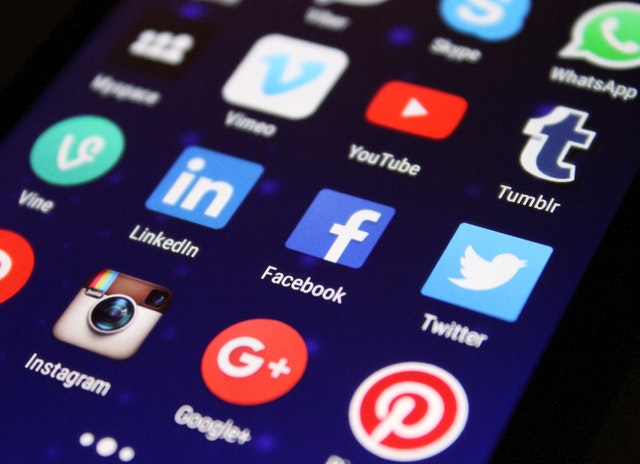 This is a complete social media management tool for Facebook, Instagram, Twitter, Pinterest, and LinkedIn. It allows you to post to multiple social networks at once. The app can automatically schedule posts to publish at peak times and also allows you to schedule them.
If you prioritize analytics, you can tag posts so you can track them later. You can tag entire campaigns, subject matters, and even post types. For instance, you can tag your summer campaign as "Summer 2020." Sprout Social also has an Asset Library where you can store, edit, and publish visual content together with your posts.
This scheduling app enhances team interaction. You're able to see when other team members are replying to messages or viewing them in real time. Team members can also collaborate on drafts before they are put in the queue. You can also give permissions or request approval to ensure every post accurately represents your brand.
Hootsuite will cover all your bases if what you need is an all-in-one solution for your social media management needs. It is compatible with more than 30 social networks including Twitter, Facebook, Instagram, YouTube, and Pinterest. The app offers a complete scheduler, so you can easily queue posts. You can also use the AutoSchedule function or make your own schedule to ensure the posts get published at peak engagement times.
Hootsuite allows you to upload a CSV file with pre-set updates and schedule posts for the week, month, or entire duration of a social campaign. Its content calendar shows you all the outgoing posts and you can quickly rearrange them by dragging and dropping.
One of its strong points is analytics. It provides over 200 metrics to help you measure performance. You can generate reports and export them via PowerPoint, Excel, CSV, or PDF for use in your organisation. Hootsuite's customizable feeds let you monitor the social web for new followers, mentions, hashtags, engagement, search terms, and more.
Not only did the makers of this app choose a great name, I'm impressed by the host of features it offers. Besides the typical features like scheduling—which other similar apps offer—it offers interesting features like keeping your Twitter DM clean to help increase followers.
SocialOomph allows you to manage your Twitter accounts for free. You can schedule tweets, track keywords, save drafts, and reuse them. On the free plan, you can add up to five Twitter accounts. The social media scheduling app offers a wide range of unique features for Facebook, Twitter, Pinterest, and LinkedIn management. You can also schedule blog posts.
With the free plan, the features are limited and mostly focus on Twitter management. You will need to pay to play if you want to manage multiple social platforms.
Your Content Matters
Social media has completely transformed the way we do business. There are many benefits to maintaining a strong social media presence, like generating leads and getting new customers organically.
But for your brand to be visible on social media, you have to create content that resonates with your audience—and publish it at the right time. These tools will help you to build trust with your audience and position your brand as an authority. What's more, you won't have to make a sales pitch.
Ready to get started? Try ProWritingAid's Editor For Yourself:
---