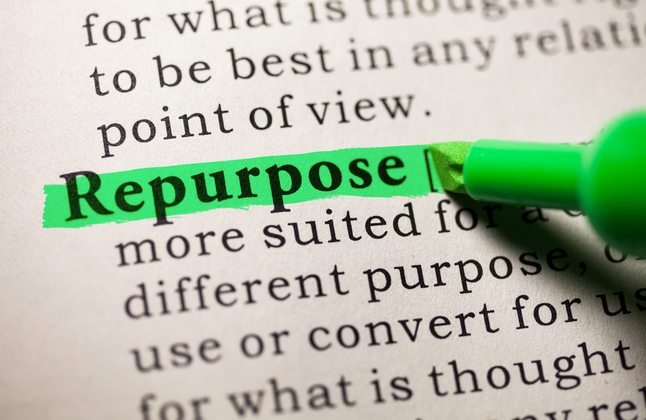 Often writers "blog and run." You spend hours crafting an article, but once it's uploaded on your website, you ignore it. It's a mistake to assume that readers will somehow find and read your content without you marketing it.
Business blogging exists to drive traffic to your website. It's easy to forget that a blog is an active marketing tool rather than a static feature. Writing a blog post is just the start, rather than the end of the process.
How to Repurpose Your Content
Here are ten simple ways you can make your blog work harder for your business. One blog post can create countless fresh pieces of content in a fraction of the time needed to write a new post.
1: Turn a Post into a Video
Blog content is perfect for creating interesting video talks and tutorials. You can upload your videos to YouTube to widen your online presence beyond your blog.
Write a simple script using the content of a blog post and add graphics to make it visually appealing. Using subtitles is a simple way to get people watching your videos, even with their phone volume turned down.
2: Create a Pinterest Pin
If traffic comes to your website from Pinterest, use your content to make Pinterest pins. Take images you've used in your blogs and pin them to your board. Adding beautiful text is easy with free tools such as Canva.
Don't give away too much information on your pin. You want people to click through to your website to find out more. Link your original blog post to make it easy for them to find you. Remember to include your company logo on your images.
3: Share Extracts on Social Media
This is a simple way to reuse your content. Take a small snippet of your blog post and turn it into a social media post. You could create a series of posts from just one article. Include an image to make your posts appealing and visible.
Creating these social media posts not only lets you share the link to your blog but also adds value to the content of your social media profiles.
4: Make a Podcast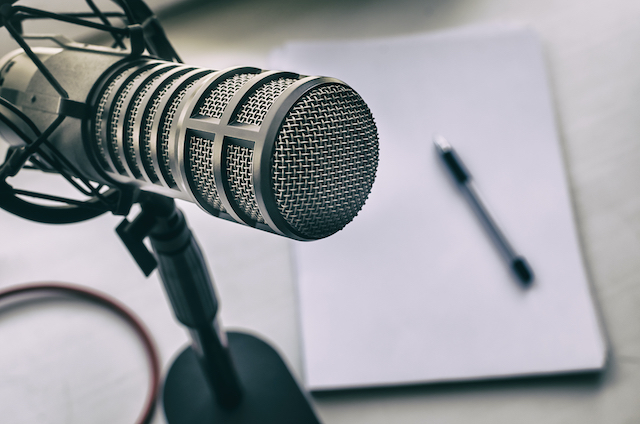 Many people like to consume content through podcasts. This growing market is here to stay, and it's a good way to find and grow a new audience.
Podcasts only work with an acceptable level of technical quality. You may need to invest in audio equipment before making your own. There are plenty of online tutorials you can use to get started.
5: Guest for Other Websites
Other websites in your industry will be interested in your expertise. Offer to guest on their podcasts, be interviewed, or even have your blog posts reproduced on their site with a link back to you.
Guesting is a good way to expand your audience. You can position yourself as an industry expert. Your existing blog posts mean you've already undertaken all the research necessary to speak knowledgeably on your subject.
6: Write a Book
Many eBooks are no longer than 3,000 words. Putting a few of your blog posts together lets you create your own. You can use your eBook as a lead magnet or self-publish on Amazon.
Alternatively, let your blog posts form the structure of a hard-copy book. A "real" book gives you instant credibility in your field. Just remember it's more likely to cost money than make your fortune.
7: Create an Infographic
Great infographics will be shared, liked, and commented on. They're a brilliant way to get your content seen by a larger audience.
You don't have to have a design background to make them look good. Take the main points of a blog post and use an infographic maker such as Venngage.
8: Share It in a Newsletter or Email Series
Repurpose your blog posts as a series of emails or newsletters. Fill them with interesting tips and tricks for your readers to use. This will help them discover older posts that are hard to find on your blog.
The people on your mailing list are already interested in you and will appreciate the guidance you can offer. Share information that didn't make it into your final draft and signpost the industry experts you refer to. You can find our top tips for email marketing here.
9: Turn It into a Webinar
A webinar is an online event where you can deliver a talk or presentation to an audience. Before your webinar, decide on a theme and encourage the participants to submit their questions. This will help you make your talk useful and interesting.
Whilst creating a webinar is a serious time investment, it does help you increase your standing as an industry expert. Webinars let you share the content of your blogs but also give you inspiration for future posts based on the questions your audience asks.
This handy starter guide on YouTube is useful if you are considering planning your own:
10: Make a "How To" Guide
You can use the information from your blog posts to create user guides and manuals. These beginner guides are often read and re-read by your audience. They offer a good return on the time spent making them.
Present your information in an organized and user-friendly way and carefully edit the final draft. ProWritingAid is the perfect tool for editing and proofreading your project to make it as clear and easy to follow as possible.
Don't Forget to Refresh and Repurpose Old Posts
Too often, blog posts become obsolete unnecessarily. You could easily republish many posts with just a quick check and refresh. This reduces the need to always be writing new content.
Create evergreen blog posts that you can republish every few months and each year. Keep track of your posts on a simple spreadsheet and plan when to republish them, watching out for seasonal trends.
What Are the Benefits of Repurposing Blog Content?
The single largest benefit of repurposing your blog is how much time it will save you. Reducing the hours you spend researching, writing, and editing blog posts allows you more time to promote and grow your business.
Making shareable content such as infographics and bite-sized social media posts will increase your visibility. It's perfect for driving traffic to your site. Having a blog is great for your business, but only if you make it work hard for you.
Now is a wonderful time to be a copywriter. Download this free book to learn how: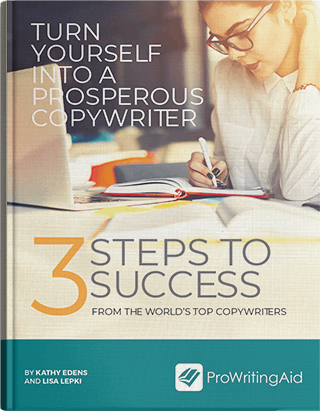 With the advent of the internet, the copywriting industry is exploding. Content is now seen as critical for all online businesses.
This guide breaks down the three essential steps you must take if you think copywriting is the career for you.