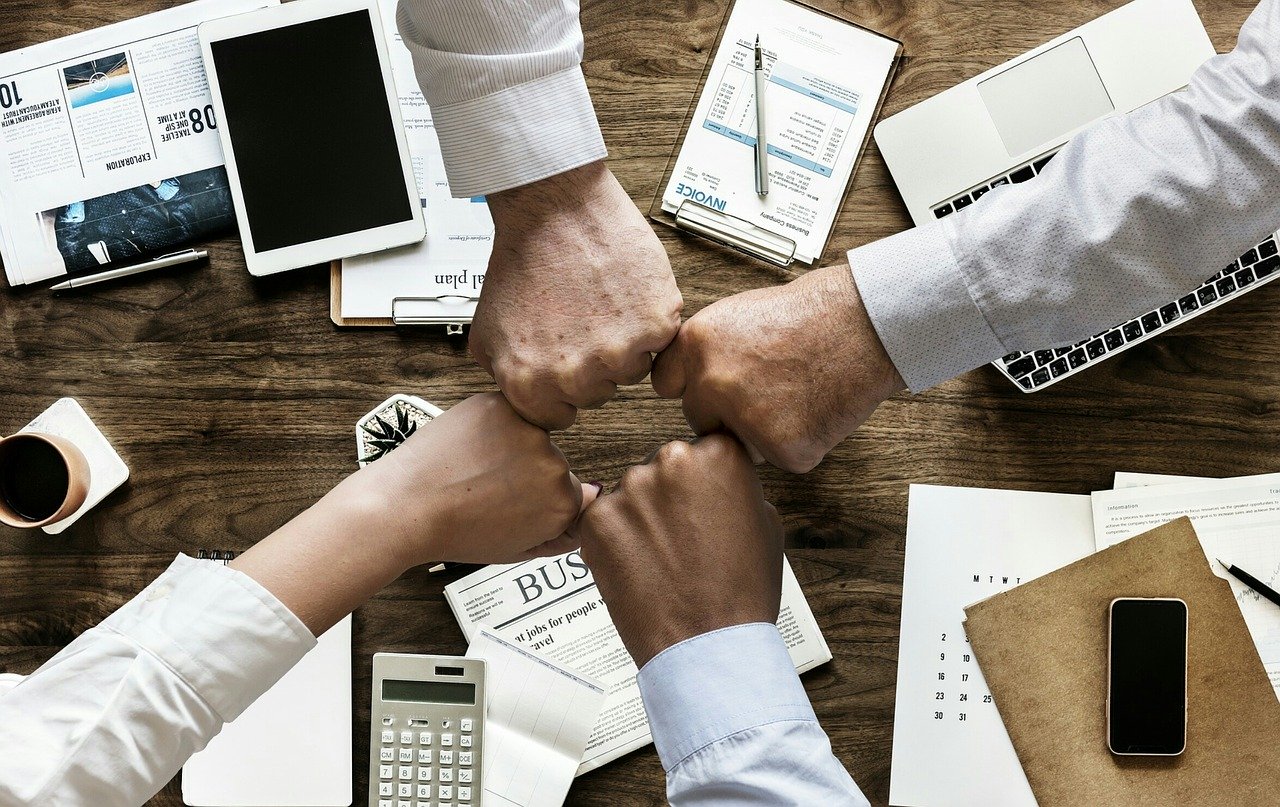 As a manager, you work with a team of fantastic people who are experts in their fields. They are strong and eager team players with excellent work ethics who are keen to share their knowledge. Unfortunately, many have difficulty conveying their thoughts in writing, making them sound less capable than they are. It's your responsibility to help them, and doing so will benefit the whole team.
In this article, we'll talk about the common issues in business writing and how managers can help team members recognize their own writing issues, revising them before publication.
Identifying Common Issues
Every piece of writing, including business writing, is judged by its substance, tone, structure, grammar, mechanics, and overall presentation. They may serve different purposes and their content should be tailored accordingly: writing reports should be approached differently from writing newsletter articles, and handbooks aren't press releases nor meeting agendas. However, regardless of the final deliverable, every piece must be written with best practice in mind.
Substance
Substance is the most important message that you'd like to deliver to readers. Without it, a piece of writing is identical to a blank space.
"Substance" isn't limited to the issue(s) covered in the thesis statement. Every single sentence must have its own "weight" and serve a particular purpose.
A piece of writing cannot be considered "good" if it doesn't adequately convey meaning in an enlightening, or at least meaningful, way. In business, this can even be the difference between making or killing profits. The urgency for having good business writing is real.
Tone
People tend to speak childishly with children, especially toddlers. However, you speak to impress when presenting the latest budget report in front of the management. Just like speaking, written words have their tone as well.
In writing, "tone" is the attitude that the writer projects toward a subject for the readers to grasp. It's often conveyed through the choice of words and the writer's perspective on the issue.
In business writing, the acceptable tone is professional and authoritative, not condescending nor arrogant. It's often considered "flat" but meaningful, concise, and straightforward. However, it can be formal or less formal, depending on the audience.
Structure
One thing that distinguishes a document from its counterparts is the structure. Just like speaking, a piece of writing must have the so-called "order of ideas," otherwise it'd become a rambling of assorted ideas.
In general, introduction-body-conclusion is the standard order. However, how each are presented depends on the final deliverable document. For instance, a business report can be written like a college paper with a summary at the top as the introduction. The body can cover individual issues and the arguments or analyses of the facts. It can end with a conclusion on how the business is heading and what can be done to improve profits.
For any business document, continue to refer to best practice in structuring them. To be on the safe side, always create an outline before starting to write the whole document.
Grammar
Poor grammar occurs when the writer uses faulty or uncommon usage of verbs, modifiers, and tenses, which may alter meanings and cause misunderstandings.
Poor usage of grammar can occur in both native and second or foreign language writers of English. Whoever the writer, grammatical errors can be a source of embarrassment that holds social or career advancement hostage. In business, grammatical errors can make the management of the company look incompetent and awkward.
Mechanics
Mechanical mistakes refer to spelling, capitalization, and punctuation errors. It's common when you're writing fast, and the focus is on the content rather than the form.
While it doesn't usually affect the readers' comprehension of the substance, it may cause costly misunderstandings and reflect negatively on the writer. Imagine receiving a business email full of mechanical mistakes. Wouldn't it make you question their competence?
Presentation
Business documents include corporate profiles, letters, memos, reports, proposals, business plans, financial documents, accounting documents, customer service documents, operational documents, meeting summaries, and marketing collaterals. Each type of document comes with its distinctive structures and layouts. You should always refer to industry best practices and tailor layout and content according to the type of document.
A business plan, for instance, includes the following:
executive summary
business/industry overview
market analysis
competitive analysis
sales and marketing plan
ownership and management plan
operating plan
financial plan
appendices and exhibits
A business report, on the other hand, includes the following sections:
summary
introduction (industry or market information, purpose, and scope)
data collection methods
main findings of the research
key conclusions and recommendations
references
appendices
How Managers Can Help Team Members
Ideally, a manager is also a coach. As a coach, you assist team members as well as the business owners and serve them with useful actions that eventually add value to the products and services.
When it comes to writing issues, you want to coach team members while also serving the management and Board of Directors. Start with creating the standards. Then enforce them, acting as an editor or appointing one, and acting as a writing coach or appointing one.
Use Writing Guidelines
Use The Associated Press Stylebook guidelines for writing mechanics and article structures. If you have other options, consider them as well. However, for business documents, where the outlines and layouts aren't journalistic, you might need to develop homegrown guidelines specifically for your organization. You can create a custom style guide within ProWritingAid, which is especially useful if your team members are working remotely.
Create specific guidelines for each business document. Be concise and thorough. In business, such instructions is often referred to as standard operating procedures (SOP). Make sure every team member has a reference guidebook as a starting point, with examples or templates they can adapt for individual use.
Enforce Guidelines
Now the guidelines stylebook and the references are in place, you need to be dedicated and vigilant to ensure they are used. Remind team members to have them available at all times.
Train team members in several sessions, so they get in the habit of using the available resources. Create an open-door policy where team members can come to you or an appointed editor/writing coach whenever they encounter any issues.
Appoint an Editor/Writing Coach
If your organization has the budget, hire a professional editor who can also serve as a writing coach. This will allow you to focus on job tasks and the quality of the content, instead of coaching team members and continually editing their work, which can be quite time-consuming.
The ideal candidate is an experienced editor who has coached business professionals in producing business documents for several years. Pools of available editors can be found on writing job boards or through professional writer and editor organizations.
Infuse the Growth Mindset
Stepping up team members' writing quality requires a spirit of excellence. Build up their enthusiasm and positive morale with your contagious optimism. Create strong bonds among members, so they're eager to help each other rather than bickering about who's a better writer.
Infusing positivity is always favorable in the long run. According to Professor of Psychology at Stanford University Carol Dweck, the author of Mindset, people grow by learning from their mistakes. And it starts with a positive mindset that every mistake is one step closer to getting a job well done. Instill the attitude that their writing will eventually get better with continuous learning.
Following guidelines and working closely with a coach/editor will be hugely valuable in the long run. When the editorial system is in place, team members will grow accustomed to self-revising and self-editing.
Above all, the growth mindset is critical. Being experts in other fields isn't an excuse to cease learning and growing in another area. Encourage your team members to embrace the chance to hone a new skill. Happy writing!