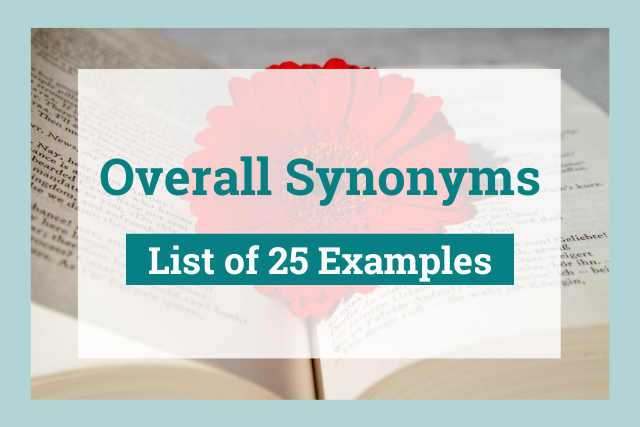 Overall means to take all parts into account or to look at something as a whole.
In essays and business writing in particular, it is an overused word. Luckily, there are many synonyms for overall that you can use.
For the purpose of this article, we are not talking about the loose protective coverall clothing item called overalls. Instead, we are talking about the adjective and adverb overall.
We have curated a list of 25 words you can use in lieu of overall.
Overall Synonyms in Emails
Business emails and other business communications use the word overall to mean "in general." But there are many related words you can use instead.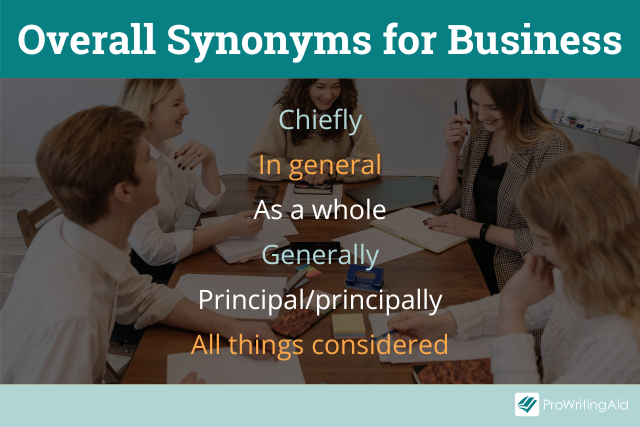 Here are some overall synonyms for business writing:
In general
As a whole
Generally
Chiefly
Principal/principally
All things considered
Comprehensive
Total
Across-the-board
Let's look at a couple of these synonyms for overall in example sentences.
Original: Overall, the report shows promising results.
With a synonym: As a whole, the report shows promising results.
Original: Our overall growth this quarter trended upward.
With a synonym: Our across-the-board growth this quarter trended upward.
Overall Synonyms in Creative Writing
Overall isn't as commonly used in creative writing, but it can become a crutch word, which is a word a writer overuses and leans on too heavily.
Creative writers should aim for a more vivid description rather than using a vague adverb or adjective like overall.
If you do need some synonyms for overall in your fiction or creative writing, here are some you could use:
A great degree
Sweeping
Collective/collectively
All-embracing
Altogether
Here's an example of how you might use an overall synonym in your creative writing.
Original: The pirates were overall brave and passionate.
With a synonym: The pirates were collectively brave and passionate.
Overall Synonyms in Essay Writing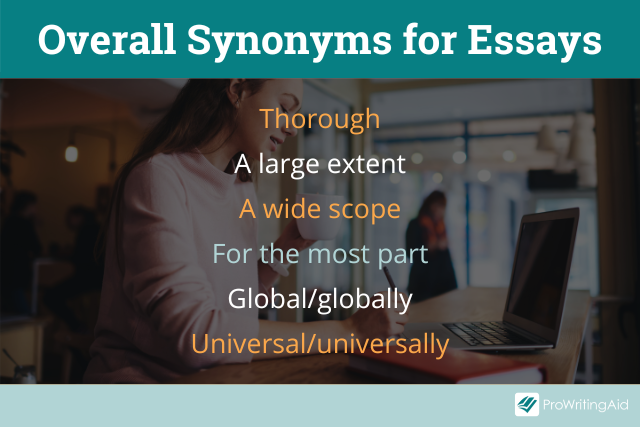 Academic writing is another place that overall shows up frequently. It's often used to make sweeping observations about data or other information.
Freshen up your essays and academic writing by using synonyms for overall. Let's check out a few general synonyms you can use:
A large extent
A wide scope
For the most part
Thorough
Global/globally
Universal/universally
Generally speaking
Largely
Mainly
Predominantly
Primarily
Here is how using a synonym for overall might look in an essay.
Original: Early literacy skills show an overall positive effect on communication skills.
With a synonym: Early literacy skills show a predominantly positive effect on communication skills.
Final Thoughts
You can use any of the synonyms in this article in any situation where they are appropriate. Sometimes, it might be beneficial to rearrange a sentence to avoid using overall altogether.
ProWritingAid can help you with overused words like overall. Simply click on the Overused Report to see which words you use too often.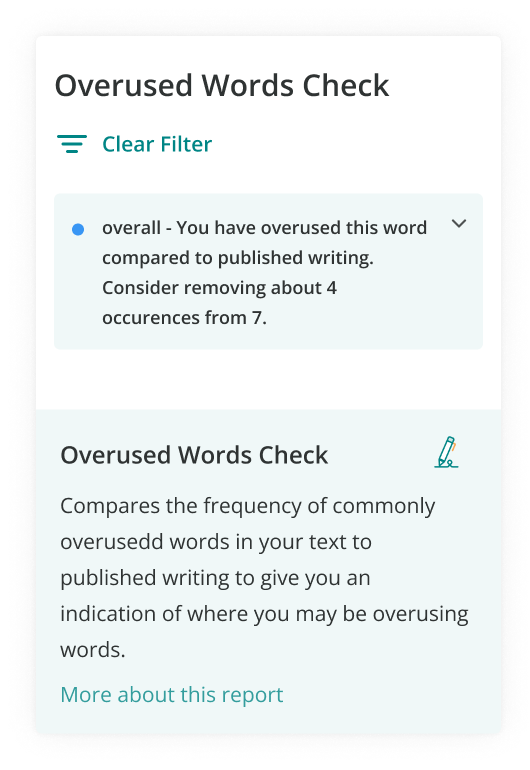 You can also use our in-tool thesaurus by double-clicking on a word to see synonym suggestions.
---
Take your writing to the next level: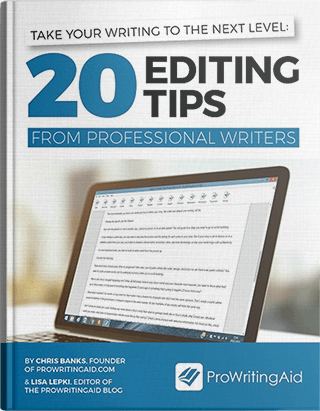 Whether you are writing a novel, essay, article, or email, good writing is an essential part of communicating your ideas.
This guide contains the 20 most important writing tips and techniques from a wide range of professional writers.