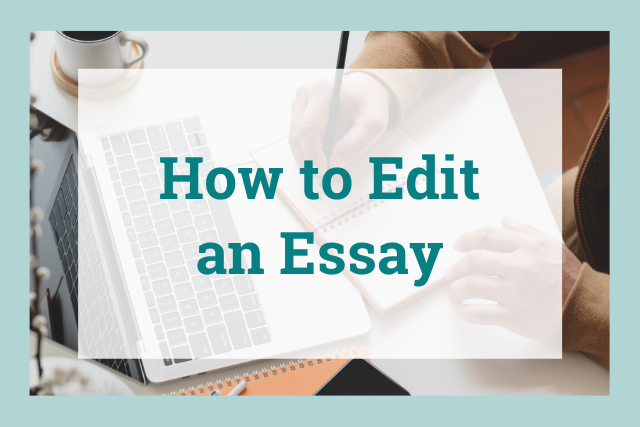 The work isn't done when you finish writing your essay. To get the best grade possible, you'll need to edit your paper.
Editing academic writing can be tricky, and good editing involves more than just running your work through an essay checker.
Here are our six top tips on how to edit an essay, so you can get a top grade every time.
How to Edit Your Essay
Writing an essay is hard work! Once you put in time researching, outlining, and writing, you want to be sure to turn in a near-perfect essay.
Editing your essay to perfection can be done in just a few simple steps.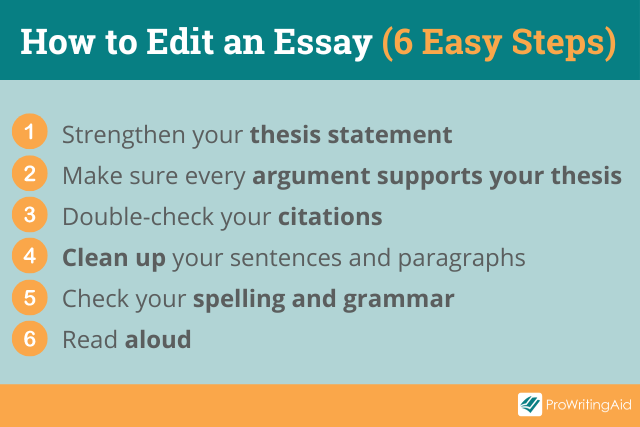 Strengthen Your Thesis Statement
The thesis statement is the backbone of your essay. You can think of your thesis statement as the answer to the question or prompt.
If someone asks, "What is your essay about?" the thesis statement would be the one or two sentence response to that question.
The thesis guides the rest of your paper. It's the main idea of your essay. Generally, a thesis statement is just one sentence. That's a lot of work for one little sentence to do in your essay.
When you edit, be sure your thesis statement is strong. A strong thesis will answer the prompt or guiding research question, but it will also be succinct. It should be clear, so eliminate any wordiness.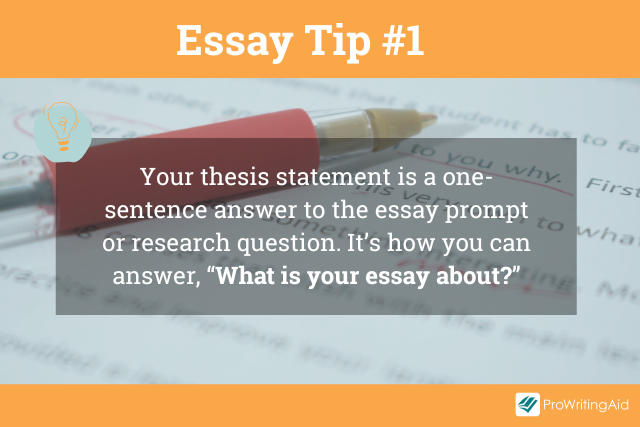 You should also ensure it aligns with the rest of the essay.
If you wrote your thesis at the beginning of your writing process, your essay might have taken a slightly different track from what you intended. If this is the case, adjust your thesis statement accordingly.
Note that a thesis can be longer than just one sentence, but this isn't typical for a regular term paper–style essay.
If your essay is much longer than average, or it's a write-up of an original experiment or study, you might need more than one sentence.
Your thesis also doesn't have to be a long sentence, although it can be. Rather than worrying about the length of your thesis, focus on whether it is clear and answers the question.
Make Sure Every Argument Supports the Thesis
Every argument or point in your essay should support the thesis statement. In essays, the main arguments make up the body paragraphs.
Sometimes, an essay draft might feature weak arguments or points that oppose the thesis. Perhaps you've included a paragraph that doesn't fit the topic at all.
Edit without mercy. Look for weak or unnecessary arguments. As you analyze every point, ask yourself if it supports the thesis. If it doesn't, remove it entirely.
But what if cutting out a paragraph affects your word count? You should not have anything in your essay just to add words.
A well-developed and cohesive essay with a strong argument is always more important than hitting the requisite word count or page number.
In fact, if your essay is strong enough, your professors probably won't even notice if you're a hundred words shy. You will, however, lose marks for unnecessary information.
Double-Check Your Citations
Use citations to avoid plagiarism. When you write an essay, it's important that you attribute every fact or idea that you didn't come up with yourself. You must cite it whether it's a direct quote or a paraphrase.
Your professor probably gave you a specific style guide to follow, such as MLA or Chicago.
Not only do you need to be sure you've cited everything, you must cite properly according to the style guide.
Be sure you've added the appropriate spaces and correct punctuation to your in-text citations. Check requirements from your style guide.
Clean Up Your Sentences and Paragraphs
It's easy to add unnecessary words when you're writing. But when you're editing, you want to clean up anything that makes your writing feel wordy.
Being verbose isn't the best approach to writing an essay.
Students often fall into the trap of wordiness in order to sound "smart" or to reach the required number of words. But you'll sound smarter if you can explain your position with tighter sentences.
One area to look at is your connecting words. These are words that help you connect ideas and transition from one point to another.
Keeping transitions to one or two words is a good idea. Instead of saying, "as a further example," you can just say, "furthermore." Say "next" instead of saying, "The next argument is."
Unnecessary words also show up when you over-explain or repeat an idea. Are you saying the same thing with different wording?
Pay attention to your paragraph structure. A good paragraph structure for an essay is:
A topic sentence
A piece of evidence (quote or paraphrase)
A fresh perspective on the evidence
Closing sentence
You can also have more than one piece of evidence and commentary per paragraph. This general structure will help cut down on wordiness.
You don't need to quote something, paraphrase it, add commentary, and then reword that commentary. Say each thing once.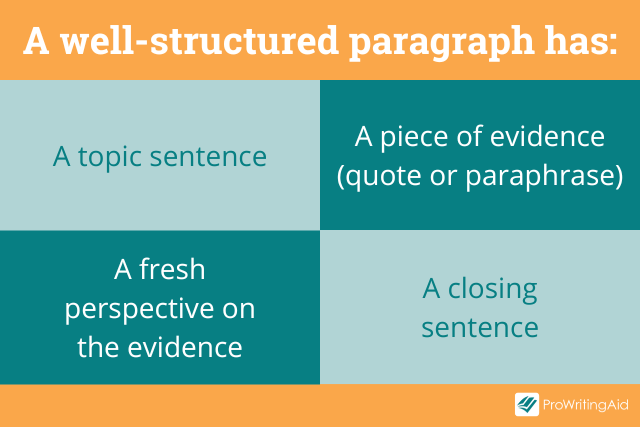 Check Your Spelling and Grammar
Spelling and grammar errors can make an otherwise great essay get a failing grade. Grammar mistakes affect how clear your writing is.
Don't feel bad if spelling and grammar aren't your strong suit. Many professional writers struggle with the mechanics of a language.
Read through your essay to look for obvious errors, then use an editing software to find more mistakes.
If your university has a writing center, you can also have someone look over your essay to find additional mistakes. This is usually a free service.
Read Aloud
A final step you can use for editing your essay is reading it aloud. This technique is a great way to catch errors that slipped past you and an editing program.
You'll be surprised how many errors you can find when you read aloud a final draft. Often, these mistakes are typos, strange syntax, and missing words.
Reading aloud helps you find sentences that are unclear, even if they're grammatically correct.
Where to Find Essay Editing Help
ProWritingAid is here to help with all your essay editing needs. We're more than a grammar checker.
Our app will help you find unnecessary words, poor syntax, and transition issues. It will point out vague word choices, passive voice, and readability issues.
Unlike other editing programs, you get access to all of our editing reports for free. If you're worried about plagiarism, you can also run a plagiarism check on your essay for a nominal cost.
Using these editing tips and a powerhouse program like ProWritingAid will turn your rough draft into an essay worthy of a top grade.
---
Want to improve your essay writing skills?
Use ProWritingAid!
Are your teachers always pulling you up on the same errors? Maybe you're losing clarity by writing overly long sentences or using the passive voice too much.
ProWritingAid helps you catch these issues in your essay before you submit it.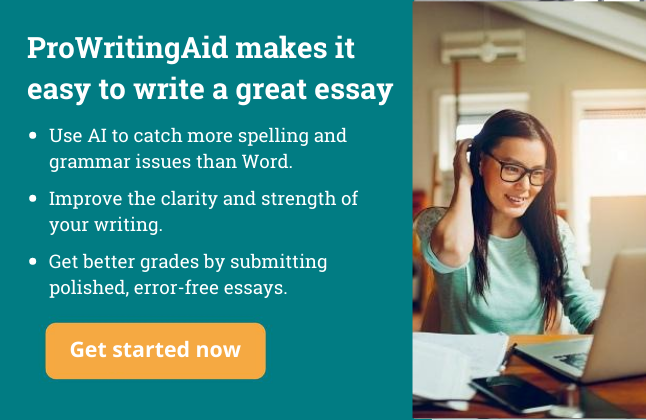 ---