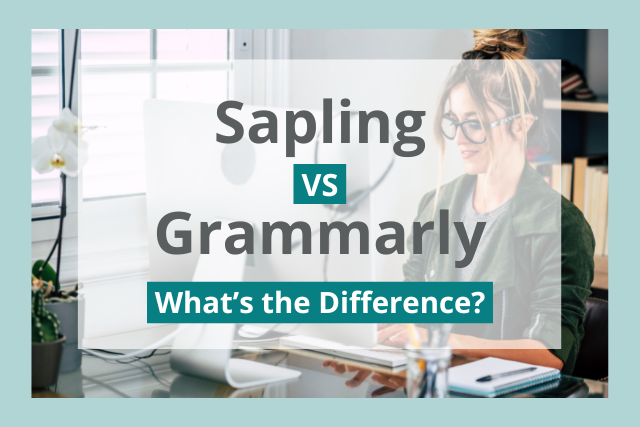 People who work in customer support write for hours a week. An editing tool can help customer-facing teams communicate clearly, efficiently, and politely.
Sapling and Grammarly are two AI writing assistant programs that can help customer service teams. Let's take a closer look at each of these two apps to determine which is the best writing assistant to improve customer satisfaction.
Overview of Sapling
Sapling is an AI writing assistant specifically designed with customer support in mind. This can be both a good thing and a bad thing. Let's start with the advantages.
Like most grammar checker apps on the market, Sapling will check all your customer communication for spelling and grammar mistakes. Their AI technology is always learning, so it gets better and better over time.
Sapling has text snippets and autocomplete features to speed up your team's communication times. You can save common responses and pertinent information to quickly resolve common issues as snippets. The autocomplete feature learns the more you use it and will make suggestions to improve consistency in language across the company.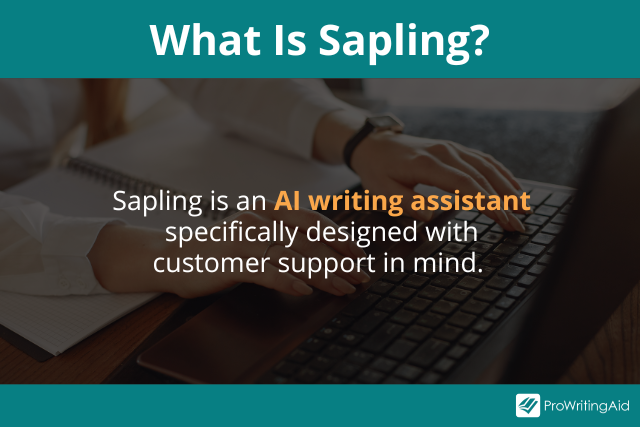 Does your business use live chat? The enterprise version of Sapling supports live chat systems so every live rep is communicating quickly.
One of Sapling's best features is data collection. You can collect various metrics about your customer communication. It will even flag repeated issues for managers to review with team members.
Because Sapling is so focused on interactions with customers, there are several things it lacks. The language suggestions focus more on grammar suggestions rather than improving writing style, so you won't improve your written communication skills the more you use it.
Sapling's writing assistant also won't help much with your other business writing. It's not designed to help with inter-team communication, business reports, non-sales or non-support emails, copy, or anything else you might write at work.
Sapling has a decent limited version, but you can only save 20 snippets, and there's no team access. The individual plan starts at $25 a month. This is great for very small, new companies who may have one person in sales and one in support.
But for any larger teams, you'll need to get an enterprise pricing quote. This can be cost-prohibitive for small and mid-sized companies.
Overview of Grammarly
Grammarly is a well-known grammar checking tool, and they have a business option, too. Grammarly Business combines the grammar checker with features similar to Sapling.
The grammar checker with Grammarly Business does offer more robust suggestions than Sapling, like style suggestions and tone checks. The style suggestions focus on improving the clarity of your writing, and the tone checks can keep you from sending an email that sounds rude.
The tone check feature goes a step further for Grammarly Business users. You can create a "brand voice" to ensure that every communication with users matches your company's brand. Standardize communication even more with a custom style guide.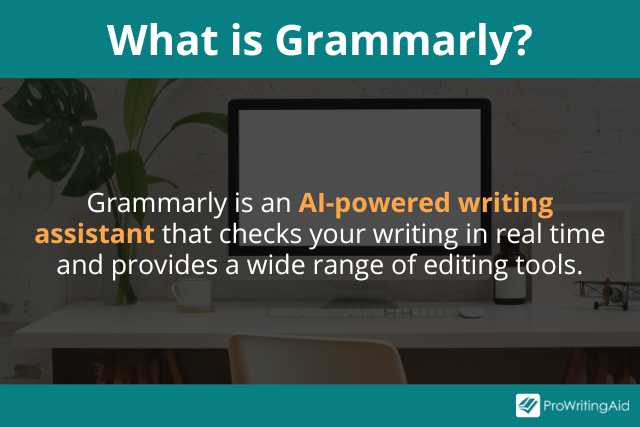 Grammarly Business also comes with a text snippets feature, so you can quickly add commonly used information. There's a team analytics dashboard to collect data about customer communication.
Grammarly will integrate with all your existing platforms, not just the apps you use for customer service. It even works with email apps like Gmail.
The pricing structure of Grammarly Business is beneficial for companies that have more than one employee but aren't yet big enough for an enterprise license. You can get a business account for multiple team members starting at $15 a month per member. There's a slight discount for teams greater than 10.
Sapling vs Grammarly
So, which app is better: Grammarly Business or Sapling? It really depends on your business needs.
There are several things they have in common. Both will check for spelling and grammar. Sapling claims that an independent study proved they find up to 60% more spelling and grammar mistakes than Grammarly. On the other hand, Grammarly offers more style suggestions than Sapling to improve clarity.
Sapling and Grammarly both have the highest levels of online security and encryption, so you can be sure your clients' data is secure.
If you're looking for a solution to improve all business communications, the clear winner is Grammarly. It's a valuable proofreading tool for writing emails, memos, and more. It's also the cheaper option of the two.
However, if you need great customer service analytics and potential support communication issues for managers to be aware of, Sapling is the better choice. Go for Sapling if your support team's general writing skills are fairly strong.
Both apps offer text snippets for canned responses, but Sapling's autocomplete feature can be a huge time-saver.
Why ProWritingAid Is Better Than Grammarly and Sapling
Of course, if you want the best writing assistant, there's another option. ProWritingAid is a writing tool that does more than just offer suggestions. Here at ProWritingAid, we care about improving your entire team's writing skills.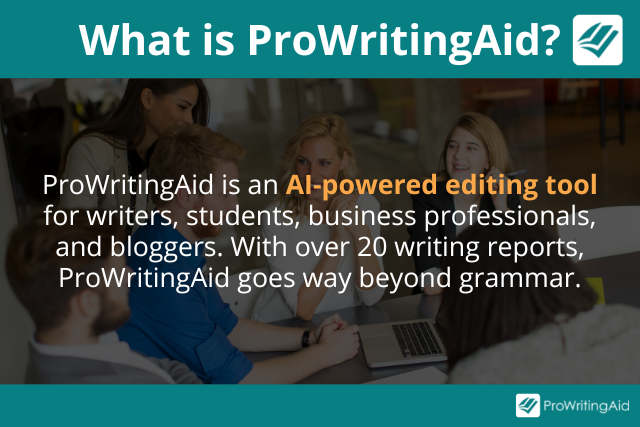 ProWritingAid checks for grammar, spelling, and style suggestions. But we'll go a step further and offer advanced suggestions for the exact type of document you're writing.
Choose from documents like general emails, sales emails, reports, case studies, job descriptions, and more. We'll set style, clarity, and readability goals and offer custom feedback, so whatever you're writing is the best it can be.
ProWritingAid also has a snippets tool and allows you to set up a custom style guide. You can use our web editor, Chrome extension, or desktop integrations. This allows you to have excellent written communication on company messaging platforms, word processors, or anywhere else you might write.
Your client and employee information is safe with us. We have the highest security and encryption certifications. ProWritingAid is even HIPAA-compliant for healthcare agencies.
But the best part is you get all that and more for cheaper than either Sapling or Grammarly Business. You'll pay less per team member and get access to our excellent support. For larger organizations, you can also purchase an Enterprise license.
Find out more about our team offerings today.
---