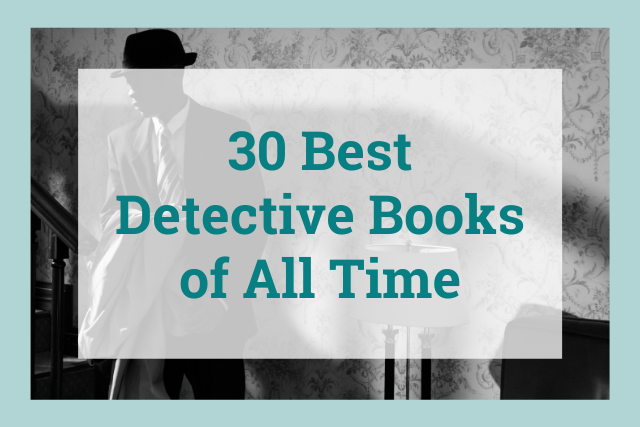 Detective stories are a uniquely thrilling genre. You get to follow your curiosity by solving a puzzle alongside the sleuth, slowly unraveling a mystery until you find the truth.
There are so many fantastic detective novels that it's hard to choose a list of favorites, but we've done our best to identify the ones that have truly become staples of the crime fiction genre.
In this article, we've compiled our list of the best detective books and mystery series of all time.
Happy reading!
Best Detective Novels
Let's start with our picks for the top-30 standalone detective novels.
Many books on this list are part of a series, but we've only included novels that you can enjoy on their own—either the first book in a series, or a later book in a series that you don't need to read in chronological order.
We've also limited ourselves to one book per author, so the most prolific mystery authors don't get an unfair advantage.
1. Murder on the Orient Express by Agatha Christie (1934)
On a dark winter night, the Orient Express is stopped by a snowdrift. In the morning, one of the passengers, a rich American tycoon, is found dead in his compartment with a dozen stab wounds.
The famous Belgian detective Hercule Poirot starts to investigate and finds out that there's more than one one person on the train who has a motive for the murder. But who actually killed Samuel Ratchett?
This classic mystery has enthralled readers for nearly a century and has already been adapted into four different films.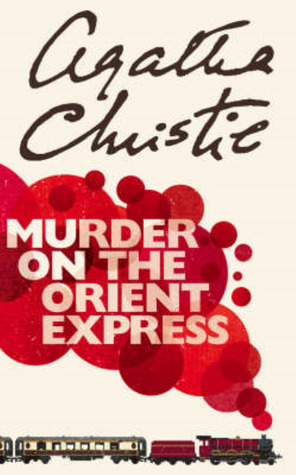 2. The Hound of the Baskervilles by Sir Arthur Conan Doyle (1902)
No list of the best crime books would be complete without mentioning Sherlock Holmes.
In The Hound of the Baskervilles, Holmes is summoned to investigate the death of his friend Charles Baskerville.
There is a myth that a spectral hound haunts the moors of the Baskerville estate. But is the killer truly a supernatural creature or just a human with a deadly motive?
This classic detective mystery is full of fantastic red herrings and intriguing clues, which put Holmes' brilliant deductive skills to the test.
Though it was published over a century ago, this famous crime novel is still beloved by readers today.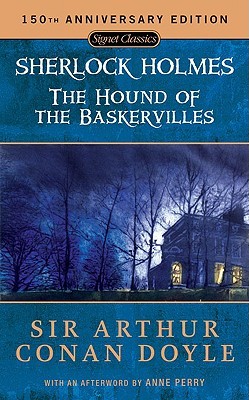 3. The Maltese Falcon by Dashiell Hammett (1930)
The Maltese Falcon is a foundational work in the detective fiction genre. Sam Spade is a hard-boiled private eye who has his own sense of honor and ethics.
This book inspired many detective stories to come, including the next one on this list, The Big Sleep.
One notable aspect of this book is Hammett's masterful writing. The story is told entirely from an external third-person point of view, with no reference to any character's internal thoughts or feelings, which delivers this mystery in a unique and brilliant way.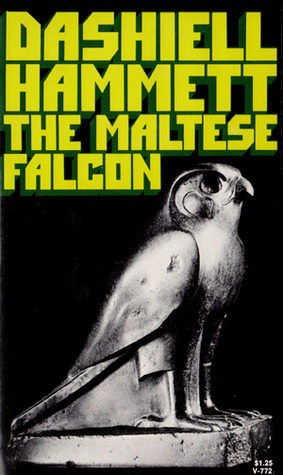 4. The Big Sleep by Raymond Chandler (1939)
Private investigator Philip Marlowe is trying to find out who's blackmailing a wealthy young woman. He enters into a dangerous investigation filled with kidnapping, seduction, murder, and more.
The Big Sleep is a deeply atmospheric crime novel, and the characters are complex, even the ones who fall into well-worn tropes.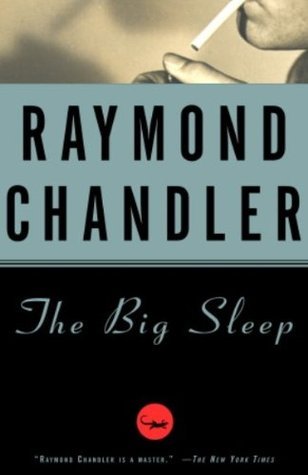 5. The Name of the Rose by Umberto Eco (1980)
The year is 1327. The place is a Northern Italian abbey full of Benedictine monks.
Something strange is afoot in this abbey. Seven monks die in bizarre ways, and Friar William of Baskerville must figure out who has killed them, using his wry wit and sharp intellect.
This historical mystery, translated from Italian to English by William Weaver, is one of the best-selling mystery books ever published.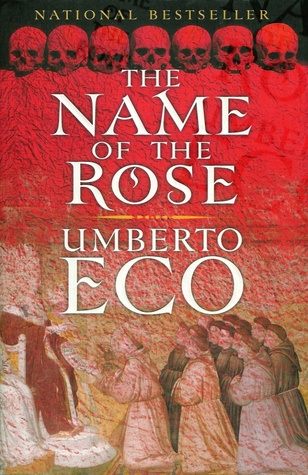 6. In the Woods by Tana French (2007)
In a small Dublin town in the summer of 1984, three children don't return home from playing in the woods. Only one of the three children is found alive, wearing sneakers filled with blood, and he can't remember what happened to the others.
Years later, the survivor has grown up and become a detective on the Dublin murder squad. He must solve another murder in these same woods while wrestling with his own childhood trauma. In the Woods is a thrilling and intimate tale.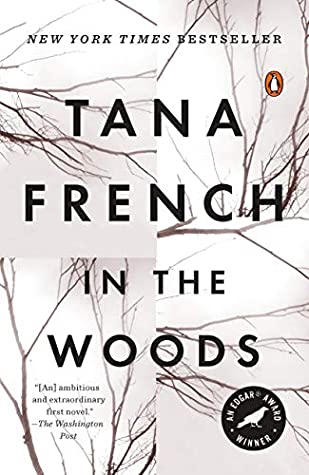 7. The Girl with the Dragon Tattoo by Stieg Larsson (2005)
The Swedish crime novel The Girl with the Dragon Tattoo, translated into English in 2008, is now an international bestseller.
Crusading journalist Mikael Blomkvist and punk hacker Lisbeth Salander team up to solve a strange mystery. Their investigation uncovers a web of corruption and injustice.
The novel is a ferocious revenge story, a gripping mystery, and one of the most popular crime books published in recent years.
It's the first book in Larsson's "Millennium" trilogy, all of which were published after the author's death.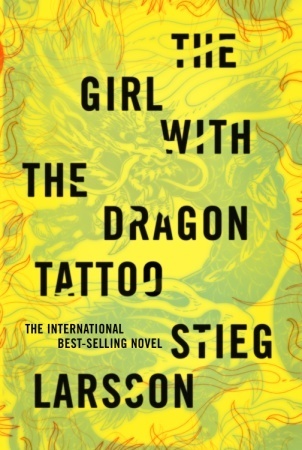 8. The Silence of the Lambs by Thomas Harris (1988)
Clarice Starling, a young FBI agent, is trying to track down a serial killer named Buffalo Bill.
She visits a mental institution to ask a cannibalistic serial killer, Hannibal Lecter, to help her understand the psychology of the crime.
As Starling continues her investigation, the mystery grows stranger and more gruesome.
The Silence of the Lambs is well-known for its popular film adaptation, which won five Academy Awards.
It's the second book in the Hannibal Lecter series, which began with Red Dragon in 1981, but you can fully experience this story without reading Red Dragon first.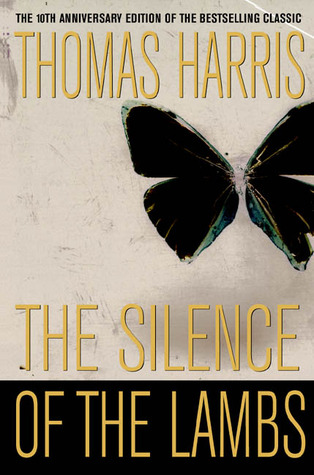 9. Still Life by Louise Penny (2015)
It's Thanksgiving weekend in the quiet Canadian town Three Pines, and someone has discovered a dead woman in the woods.
Chief Inspector Armand Gamache of the Sûreté du Québec arrives on the scene to figure out why anyone would commit murder in this peaceful town.
Still Life is a classic cozy mystery that covers themes related to family, integrity, and home. It's the first entry in the Chief Inspector Gamache series, which consists of 20 books.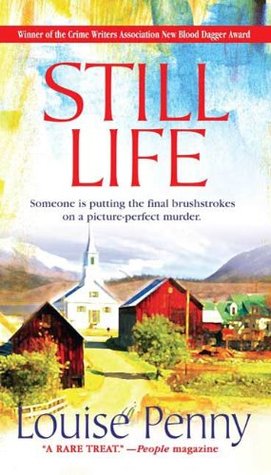 10. Motherless Brooklyn by Jonathan Lethem (1999)
Lionel Essrog is an orphan with Tourette's syndrome who suffers from startling tics. He works in Brooklyn, both as a driver and a detective for a small-time mobster. But when his mobster boss is murdered, Essrog must launch an investigation of his own.
Motherless Brooklyn is a brilliant and unique novel. It won the National Book Award, as well as the Gold Dagger from the Crime Writers Association.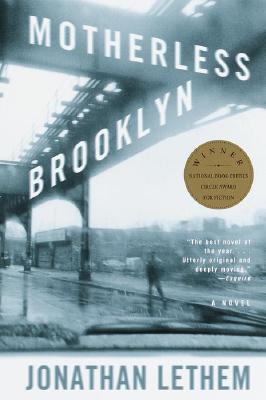 11. Killing Floor by Lee Child (1997)
While traveling through Georgia, former policeman Jack Reacher gets arrested for a murder he didn't commit.
To prove that he's innocent of the crime, Reacher must figure out who is really at the heart of the mystery.
Killing Floor is the first book in the 26-part Jack Reacher series, which has sold over 100 million copies worldwide.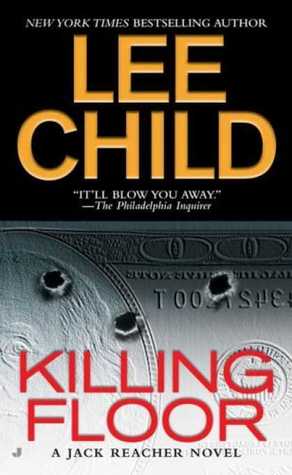 12. Gone Girl by Gillian Flynn (2012)
Nick and Amy Dunne appear to be a happily married couple—until Amy disappears.
The police immediately suspect Nick, especially after they discover Amy's diary, which paints a more troubled picture of their marriage. But all is not as it seems as Nick quickly realizes how little he knows about his wife.
Gone Girl is a stunning standalone novel with an unreliable narrator and an exciting series of plot twists.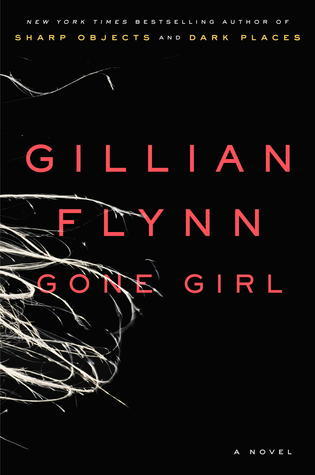 13. Altered Carbon by Richard K.K. Morgan (2002)
Some of the best detective stories cross genres, and Altered Carbon is a great example of this.
This cyberpunk sci-fi novel takes place in the twenty-fifth century, when technology has made immortality possible.
The rich can download their minds into a new body, or "sleeve," when their old body wears out.
Takeshi Kovacs is hired to solve the murder of a rich man who can't remember who murdered his last sleeve.
During the course of the murder investigation, Kovacs discovers a strange and vicious conspiracy.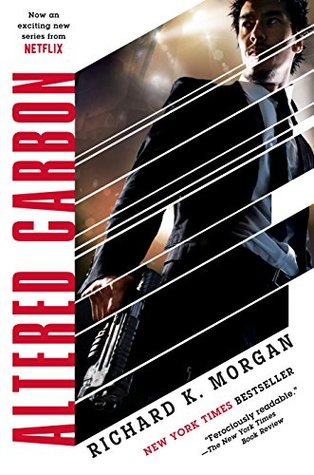 14. Devil in a Blue Dress by Walter Mosley (1990)
Ezekiel "Easy" Rawlins is an African-American WWII veteran living in LA in the late 1940s.
When he's laid off from his construction job, he's forced to accept a job looking for a missing young white woman who likes to frequent jazz bars.
As he gets pulled into a complex web of lies, he has to reckon with the racial injustices of the time period while keeping his own dignity.
Devil in a Blue Dress is the first installment in the Easy Rawlins series, which consists of 15 mystery books. This fast-paced noir novel is a true gem in the crime-fiction genre.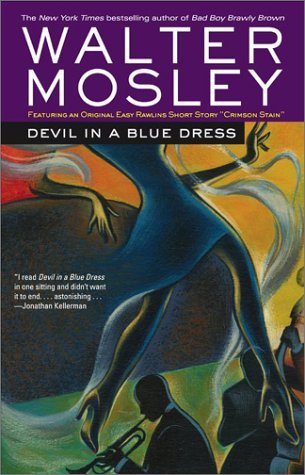 15. The Bat by Jo Nesbø (1997)
Harry Hole, an inspector from the Oslo Crime Squad, offers to help investigate the death of a young Norwegian woman in Sydney. He discovers that this case is only the latest in a string of gruesome murders.
Hole and his team must catch the serial killer who's been working his way across Australia.
The Bat is a suspenseful mystery, full of tense danger and exciting clues. It launched the Harry Hole series, which now consists of 12 books.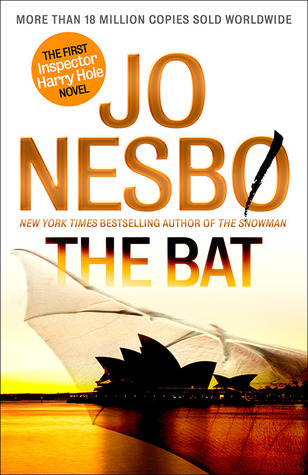 16. Anatomy of a Murder by Robert Traver (1958)
Anatomy of a Murder is less of a murder mystery and more of a courtroom drama, since the readers know who the killer is from the beginning, but its skillful portrayal of an intriguing crime has earned its place on our list of the best crime books of all time.
The book follows the defense lawyer Paul Biegler, whose client is falsely accused of killing a local innkeeper. During the trial, Biegler must uncover enough evidence to convince the district attorney to set his client free.
This book was written by a Michigan Supreme Court Justice John D. Voelker, under the pseudonym Robert Traver. It's inspired by true events and the way the justice system works in the real world.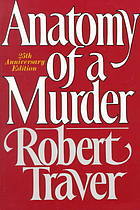 17. A is for Alibi by Sue Grafton (1982)
Kinsey Millhone, a private detective in Santa Teresa, is paid a visit by Nikki Fife who just got out of jail for killing her husband.
Fife claims she didn't commit the crime and asks Millhone to find the true murderer and get justice for her husband.
Millhone follows the clues to Las Vegas and finds herself unraveling a dark web of secrets.
A Is for Alibi is the first book in Sue Grafton's "Alphabet" series, which includes 25 books, from A to Y.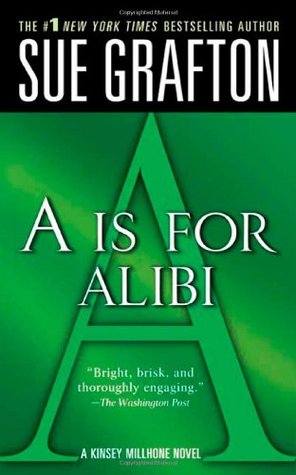 18. Pleasantville by Attica Locke (2015)
On election night of 1996, a teenage girl goes missing in Pleasantville, a predominantly African-American hamlet on the northside of Houston.
A lawyer named Jay Porter, who's struggling with conflicts in his personal life, must serve as the defense attorney for the man arrested for her disappearance.
The case involves prominent electoral candidates and uncovers the darker side of power.
Pleasantville is a compelling legal thriller that grapples with racial inequities and backroom politics.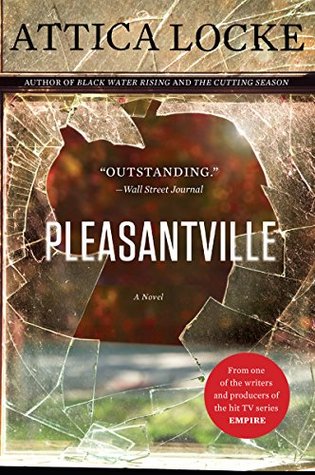 19. The No. 1 Ladies' Detective Agency by Alexander McCall Smith (1998)
Precious Ramotswe starts up a detective agency using the money she inherited from her father. She officially becomes the No. 1—and only—female detective in Botswana.
Precious takes on a distressing case to track a missing eleven-year-old boy, who may have been kidnapped by witch doctors.
This is the first novel in a series by the same name, which consists of 22 mystery books.
Throughout the series, Mma Ramotswe solves cases for distraught wives, bereft school teachers, deceitful twin brothers, and even herself. The series is full of lovable characters and subtle wisdom.
20. One by One by Ruth Ware (2020)
A corporate staff retreat takes place at a beautiful mountain chalet. When they get snowed in, the eight coworkers figure they're in for a few days of skiing and hot chocolate.
But then they start to die. Each of them must decide whom they can trust.
Ruth Ware is a masterful writer, and this detective story has a beautiful setting and a fantastic twist.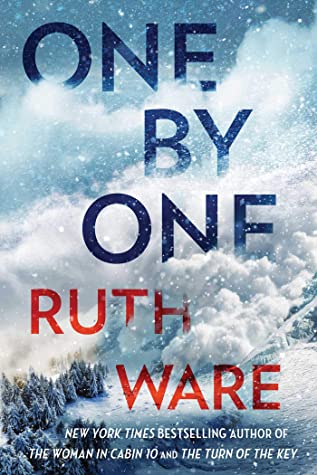 21. Shutter Island by Dennis Lehane (2003)
The Ashecliffe Hospital for the criminally insane is located on a remote island.
When a female patient at the hospital goes missing, US Marshal Edward "Teddy" Daniels gets summoned to the island to find out where she's gone.
As Daniels spends more time at Ashecliffe Hospital, he starts to find strange clues that make him question what's real.
Dennis Lehane crafts an eerie, haunting read that merges Gothic horror with pulp fiction. Shutter Island was adapted into a critically acclaimed film of the same name starring Leonardo DiCaprio in 2010.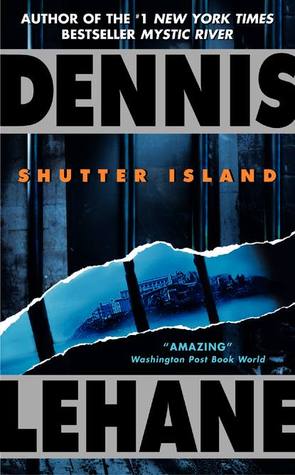 22. The Neon Rain by James Lee Burke (1987)
While fishing in the bayou of New Orleans, Dave Robicheaux, a police lieutenant and recovering alcoholic, discovers the body of a young prostitute floating in the water.
While hunting down her killer, Robicheaux exposes a hidden criminal world full of violent gangsters and crooked policemen, alongside battling his personal demons.
The Neon Rain is the first novel in the Dave Robicheaux series, which consists of 23 books.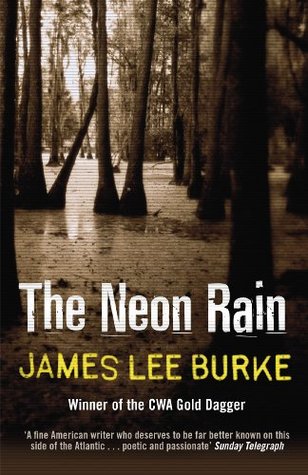 23. Whose Body? by Dorothy L. Sayers (1923)
A man goes into his bathroom one morning and finds a naked body lying in the bathtub, wearing nothing except a pair of pince-nez glasses.
Lord Peter Wimsey, a nobleman dabbling in criminal investigation, decides to figure out the identity of the body and its murderer.
Whose Body? is the first Lord Peter Wimsey novel. The story and its characters are charming, humorous, and clever.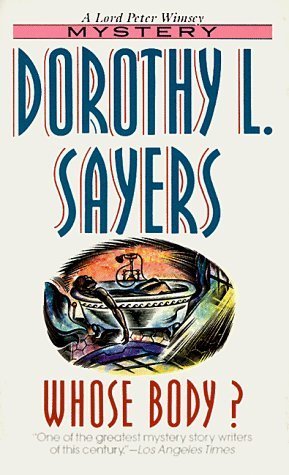 24. The Curious Incident of the Dog in the Night-Time by Mark Haddon (2003)
Someone has stuck a pitchfork in the neighborhood dog. Christopher John Francis Boone, a fifteen-year-old boy with Asperger's Syndrome, stumbles onto the crime scene and resolves to figure out who would do such a horrible thing.
Not every murder mystery has to be dark, and this one is a great example of a heartwarming read. This story is charming, captivating, and touching, with themes related to family and friendship.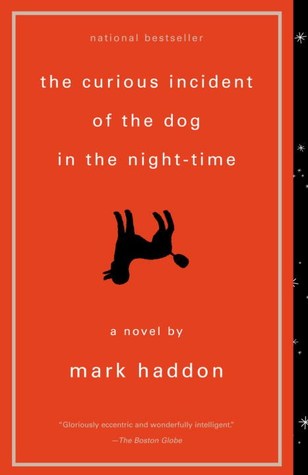 25. The 7 ½ Deaths of Evelyn Hardcastle by Stuart Turton (2018)
Evelyn Hardcastle is murdered at a party at 11pm. Every morning, Aiden Bishop wakes up on the day of Evelyn's death, in the body of a different party guest.
Bishop must uncover the secret of who killed Evelyn Hardcastle while also figuring out why he's trapped in a time loop.
The 7 1/2 Deaths of Evelyn Hardcastle is a locked-room murder mystery in which eight of the people in the locked room are the same person at different times.
This book, which has been aptly described as a combination of Agatha Christie and Groundhog Day, is a thoroughly unique twist on crime fiction.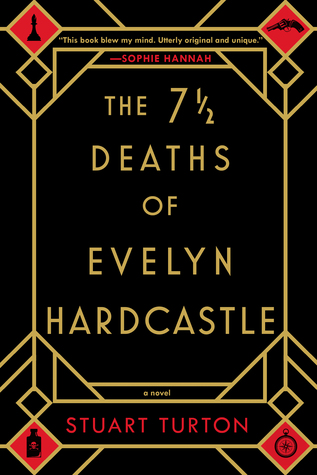 26. In Cold Blood by Truman Capote (1994)
On November 15, 1959, four members of the Clutter family were brutally murdered. The killer left almost no clues to help the police figure out how or why this happened.
In Cold Blood is Truman Capote's non-fiction novel about a true event. The reader still feels the suspense of the mystery, even though they know who the culprit is from the beginning.
Capote combines his journalism experience and fiction-writing skills to deliver this masterpiece of true-crime fiction.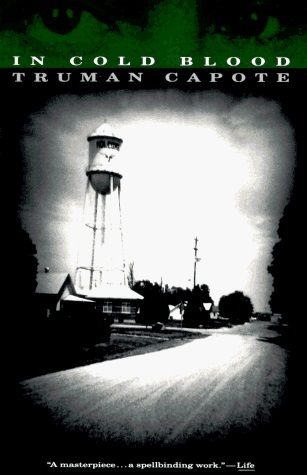 27. IQ by Joe Ide (2016)
Isaiah Quintabe, also known as IQ, is a high school dropout who is far brighter than you might expect.
IQ takes on the crimes that the LAPD ignores, solving cases for his community in exchange for whatever they can afford.
IQ isn't wealthy, connected, or formally trained. All he can do is use his own powers of deduction.
The first installment in a five-book series, IQ is about an unusual sleuth who solves mysteries for the underdogs.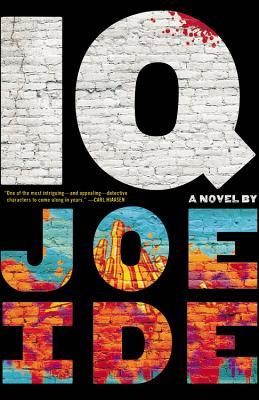 28. The Eyre Affair by Jasper Fforde (2001)
In an alternative universe where literature is paramount and time travel is routine, people commit very different crimes than the ones we're used to.
Thursday Next works for the Literary Detective Division of Special Operations in England. She tracks down the theft of a first-edition Charles Dickens book, a case that leads her to discover a much larger series of mysteries.
The Eyre Affair combines the hard-boiled detective genre with all the best time travel tropes.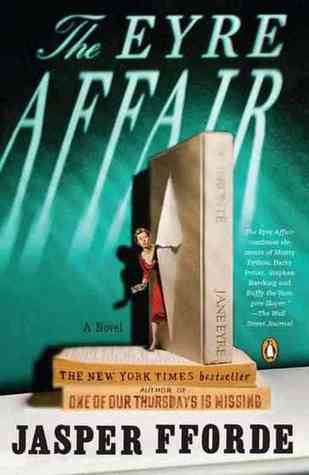 29. The Guest List by Lucy Foley (2020)
A wedding takes place on a remote Irish island. The only downside is that many of the people at the wedding want the groom dead.
The Guest List, told from the points of view of several guests and workers at the wedding, is a brilliant puzzle full of original clues.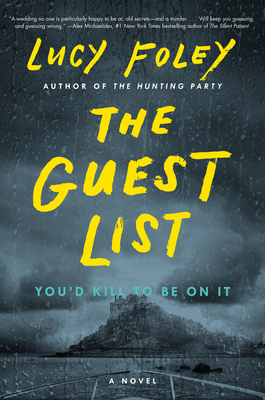 30. The Forest of Stolen Girls by June Hur (2021)
In 1426, in Joseon Korea, thirteen girls have gone missing.
A girl named Hwani is particularly invested in solving this mystery, since she and her sister were abducted under similar circumstances when they were children.
Neither of them remember who kidnapped them or how they survived, but Hwani is determined to finally find the answers.
The Forest of Stolen Girls is a gorgeously atmospheric historical mystery novel, with unique forensic methods and themes of sisterhood and family.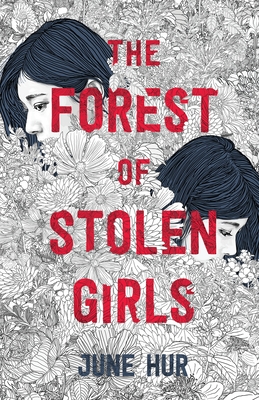 Best Detective Series Books of All Time
Not all crime novels are meant to be read one at a time. Sometimes, you want to sink your teeth into a series and follow the same detective as they solve multiple mysteries.
Here are five of our favorite detective novel series.
1. The Sherlock Holmes Series by Sir Arthur Conan Doyle
Sherlock Holmes is one of the most iconic characters in detective fiction. He's a private consulting detective with unparalleled observation skills who often works alongside Scotland Yard.
Sir Arthur Conan Doyle wrote 56 short stories and four full-length novels starring this iconic detective, starting with A Study in Scarlet (1887).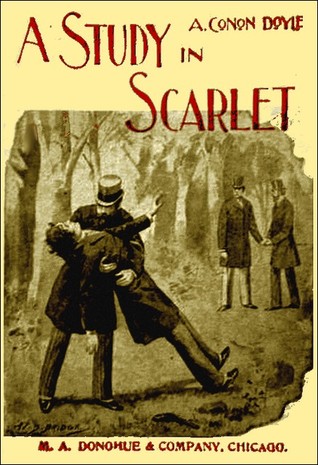 2. The Hercule Poirot Series by Agatha Christie
Hercule Poirot is honorable, vain, and absolutely unforgettable. This Belgian detective uses his "little gray cells" to help police forces around the world and never violates his own moral code while doing so.
Poirot appears in 33 novels and over 50 short stories, starting with The Mysterious Affair at Styles (1920). You can read the series in any order and still appreciate each individual case.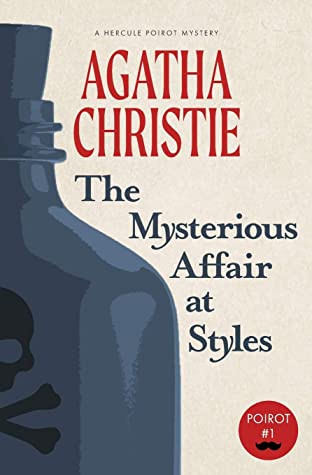 3. The Harry Bosch Series by Michael Connelly
The world first met Hieronymus "Harry" Bosch in The Black Echo in 1992. Now this antihero detective is a staple in crime fiction.
The 21 crime novels in the Harry Bosch series are set in LA, the city of dreams, and are packed full of action, adventure, and intrigue.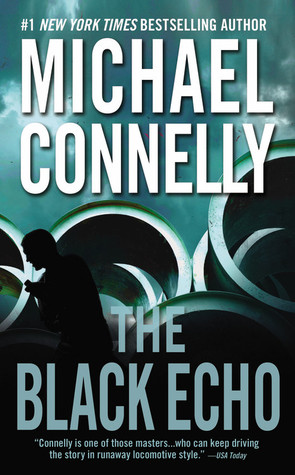 4. The Dublin Murder Squad by Tana French
Starting with In the Woods, the Dublin Murder Squad series is truly a masterpiece.
The six books in this series each follow a different detective.
Each protagonist is paired with a crime that deeply relates to their own inner demons, which adds an undercurrent of internal conflict in addition to the mystery at hand.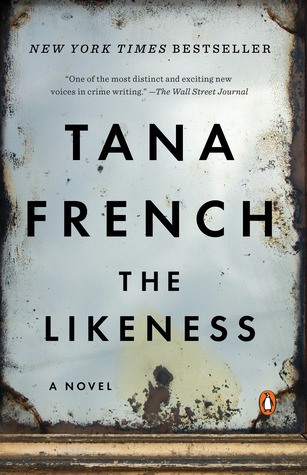 5. The Inspector Gamache Series by Louise Penny
This series consists of 15 books that all take place in the small town of Three Pines, featuring Chief Inspector Armand Gamache of the Sûreté du Québec.
Even though there are plenty of murders in the series, the tone of these books is charming, gentle, and sensitive. They are a lovely contrast to the violence and gore that we so often see in crime fiction.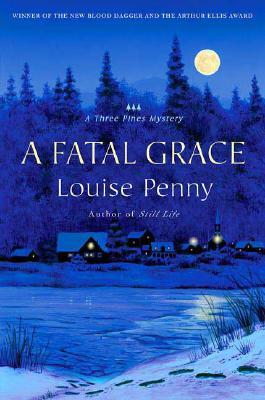 There you have it: our favorite books in detective fiction.
What are your favorite detective novels? Let us know in the comments.
---
Writing crime? Join us for Crime Writers' Week: June 20 - 23, 2022
Unlock the secrets for writing, editing, and publishing a crime story at this weeklong free online summit. Connect with thousands of other crime writers while learning how to develop, write, edit, and publish a show-stopping crime novel.