Whether you want to get ahead of the curve with customer service automation, prove your department as a revenue driver, or learn how to train your team the smarter, easier way, we have the right event for you. 
Have a time conflict with your favorite event? No problem! Register to receive a replay the day after the event airs.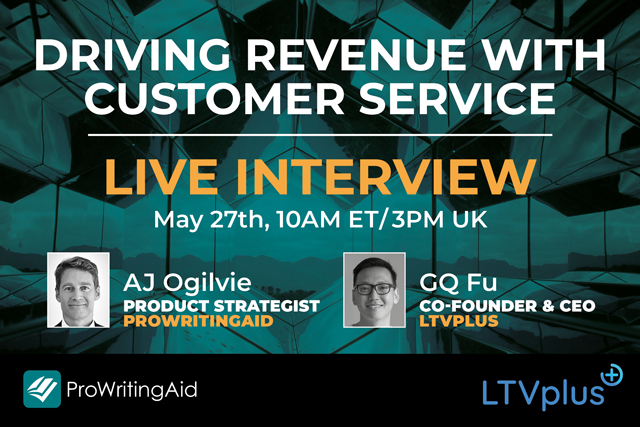 Learn How Customer Service Can Drive Revenue with GQ Fu of LTVplus
As part of our customer service spotlight, AJ Ogilvie's webinar features special guest GQ Fu, CEO and co-founder of LTVplus.
Too often, customer service isn't given the credit it deserves for driving revenue. But great customer service is the key to retaining customers—and poor service can cost you. It's time to flip the script on customer service's cost center reputation.
In this exclusive interview, GQ will outline the principles behind transforming your customer service center into a profit driver. We'll cover how the right tools can boost your team's answer quality without sacrificing speed, how to design scripts for better personalization and how to transform your team into mouthpieces for your company's brand.
---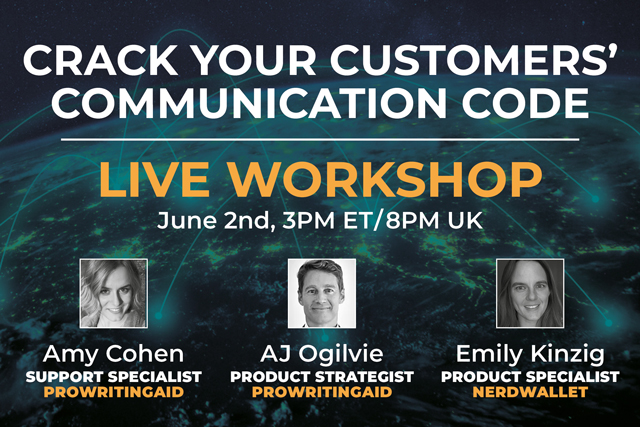 Decipher Your Customers' Communications and Write Perfect Support Responses Every Time
It's not always easy to decipher exactly what a customer needs when a support request comes in. And providing straightforward, easy-to-follow answers is an art form.
Join Emily Kinzig, UserOps Associate at NerdWallet, and ProWritingAid's support specialist, Amy Cohen, and product strategist, AJ Ogilvie, for a deep dive on perfecting the art and science that is customer support writing.
You'll learn best practice frameworks for analyzing support requests, interpreting customers' digital tone, and writing clear, quality responses whether it's your first or hundredth of the day.
---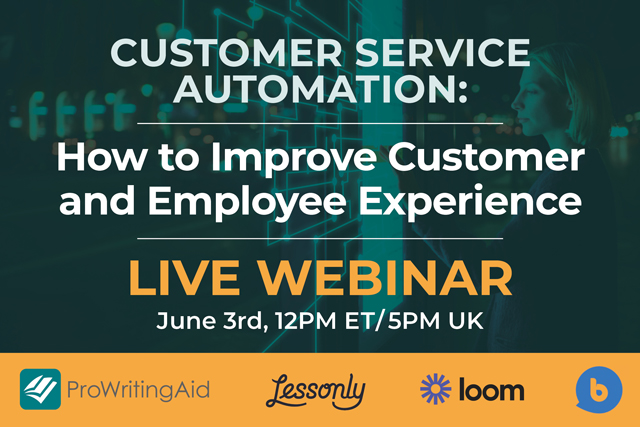 Create Happier Customers and Employees through Customer Service Automation
With customer service departments facing higher ticket loads than ever, your team could use a little help from automation and AI. But, customer service still needs the human touch to keep all your customers happy.
Learn how integrating customer service automation the right way can take the pressure off your team and get your customers the answers they need faster than ever.
Join Loom, Lessonly, BotsCrew and ProWritingAid for a roundtable discussion and get your team ahead of the automation curve.
---