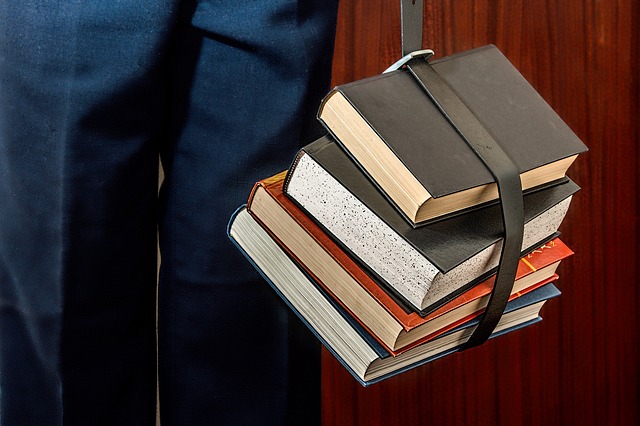 You don't need a PhD to become a successful academic editor. With earnest effort, any scrupulous editor will be able to tackle academic editing sooner rather than later. Similarly, if you're a student who aspires to become an academic editor, your coursework may be the perfect preparation. Learning how to write the perfect term paper will not only boost your grades but will also enable you to learn the ropes of academic editing fairly quickly.
Why academic editing, though? Because there is great demand for academic copy editors and proofreaders, and like most editing jobs, there is plenty of room for remote work. It is also challenging, interesting, and potentially lucrative. Finally, it diversifies your editing portfolio.
It's also worth noting that non-fiction editing is not necessarily the same as academic editing. Although non-fiction and academic writing are largely similar in tenor, academic writing and editing are governed by more standards and intricate guidelines. For instance, academic authors and editors have the additional responsibility of ensuring adherence to journal-specific guidelines. Academic editors can be Subject Matter Experts (SMEs), copy editors, or proofreaders.
What SMEs Do
It is true that SMEs need at least a Master's degree, which is to say a Master's degree is necessary to become an SME, but not always sufficient. This is because SMEs engage differently with content. They assess whether a manuscript draws from relevant, updated, and credible scholarship. They check whether an author has interpreted texts correctly and whether a manuscript contains unsubstantiated—or even unsubstantiable—claims.
In sum, an SME mainly strives to eliminate conceptual inconsistencies or errors and facts-related misrepresentations. For this reason, SMEs must possess in-depth knowledge in their respective fields—hence the insistence on those with PhDs, or at least those with a Master's degree.
What Copy Editors and Proofreaders Do
Copy editors and proofreaders enter the picture once SMEs finish their task. As a copy editor, you will try to iron out grammatical inconsistencies and errors. This is not to imply that SMEs do not edit for grammar; they do, but publishing and editing houses perform multiple edits on a manuscript. For instance, a manuscript is typically edited by an SME for factual and conceptual accuracy. A copy editor then edits for style, grammar, and structure; essentially, the goal is to enhance readability and make manuscripts suitable for publication in reputed journals. Finally, a proofreader ensures that there are no oversights. This includes checking for typos, errors with in-text citations or bibliography, and ensuring appropriate formatting.
Proofreading, in fact, is especially important in the context of academic editing. More often than not, assignments come with the following information: authors' preferred journals, whether editors should format Tables and Figures as well, and what formatting to follow (US or UK English; or Chicago, APA, or MLA style). Copy editors and proofreaders must ensure that manuscripts are compatible with guidelines issued by authors' preferred journals. Sometimes authors may list more than one preferred journal. In these cases, copy editors and proofreaders must identify the differences, if any, between the style guides and compile remediatory comments for authors.
The Importance of Academic Copy Editors and Proofreaders
To be sure, in contexts other than academic editing, copy editors do routinely examine manuscripts for factual and conceptual accuracy. However, academic writing is jargon-heavy and quite esoteric, and SMEs are best equipped to take care of the conceptual. This, however, does not reduce the importance of copy editors and proofreaders. On the contrary, their importance cannot be overstated.
For instance, SMEs may inadvertently introduce errors in a manuscript. More often than not, these errors involve subtle changes in tone. This is not to suggest that SMEs are error-prone or lack grammar skills. Rather, it is to illustrate the importance and necessity of performing multiple rounds of edits. Copy editors and proofreaders, therefore, are trained to detect subtle changes in tone. This sort of division of labor also illustrates that scrupulous editing is best achieved through teamwork.
Let's consider the following all-too-real scenario. Some journals discourage authors from using the first person. That is, authors are asked to refrain from formulations such as "I believe," "I find that," or "I conclude." Rather, they are expected to use objective formulations such as "These findings lead to the following conclusion." In other words, academic writers are asked to eliminate the "I" to avoid subjective claims. This is especially widely practiced in the natural and hard sciences and to a lesser extent in the social sciences and humanities. SMEs may unintentionally introduce the "I." Academic copy editors and proofreaders are tasked with detecting such changes. Additionally, SMEs can really cut loose and dive deep into the conceptual knowing that a manuscript will be examined further.
How to Train for Academic Editing
If you want to sharpen your editing skills, it is really useful to learn about epistemic stance terms. These terms are crucial in the context of academic editing. They allude—simultaneously—to knowledge claims and cognitive processes. Examples include "surmise," "conclude," "believe," "doubt," and "confirm." These words refer to attitudes: to surmise is to guess or suspect, whereas to confirm is to establish truth or correctness. Couched in these words are references to different kinds of knowledge claims.
As copy editors or proofreaders, you will have to ensure these terms are used appropriately. This requires careful reading. You should be able to spot incorrect attributions: if the results of a study are inconclusive, epistemic stance terms should indicate this clearly. For instance, you may have to replace "proves" with "suggests" and insert a comment explaining why you've done this.
A simple method to sharpen this skill is to read articles published in high-quality open access journals. Doing so will also allow you to spot more epistemic stance terms. This may seem like a very simple task, but errors related to epistemic stance terms are extremely common in academic manuscripts. The ability to spot these errors and iron them out, therefore, is essential.
Certifications and Accreditation
You can also seek formal training to improve your academic editing skills. Training programs are especially advantageous since successful completion will make you a certified editor.
Certifications drastically improve your worth as an editor. Few training programs are more rigorous and beneficial than the ones offered by (i) ACES: The Society for Editing (ACES) and (ii) Society for Editors and Proofreaders (SfEP). Both organizations offer online courses, some of which focus exclusively on academic editing. Membership and training are not free, however, so please plan accordingly. Nonetheless, being a certified editor means you will be able to attract more lucrative work.
Academic Editing Opportunities: Where to Begin
Here is a list of places that hire academic copy editors and proofreaders regularly. The following list is in no way an endorsement.
1. Oxford Editing: Editors typically get to work on a variety of documents here. In addition to term papers and theses, you will have the chance to work on research proposals, CVs, legal documents, and textbooks.
2. Scribendi](https://shareasale.com/r.cfm?b=1046309&u=684249&m=65042&urllink=&afftrack=): At Scribendi, editors usually work on manuscripts written by non-native or ESL authors. You will also get to work on academic presentations and journal articles.
3. Bartleby: At Bartleby, you will not be working on traditional academic manuscripts. The site provides SME-authored explanatory content to assessment material featured in textbooks commonly prescribed in North American schools and colleges. You will be working with SMEs to ensure the delivery of lucid content.
4. American Journal Experts (AJE): You will have to be a certified editor to work here. AJE is typically preferred by established researchers. Editors will also get the opportunity to work with leading players in the scientific publishing industry, including Cambridge University Press (CUP), Wiley, Springer Nature, among others.
5. Cambridge Proofreading: Cambridge Proofreading prefers native editors. Nonetheless, if you're an experienced and certified non-native editor, you may find it's worth enquiring.
As you can see, copy editors and proofreaders are not always required to possess in-depth knowledge in an academic field, yet they play an extremely important role. You can succeed as an academic copy editor or proofreader if you possess unflappable grammar and reading skills.
Looking to learn more about how to become an editor? Check out this comprehensive post from our friends at The Write Life.
---