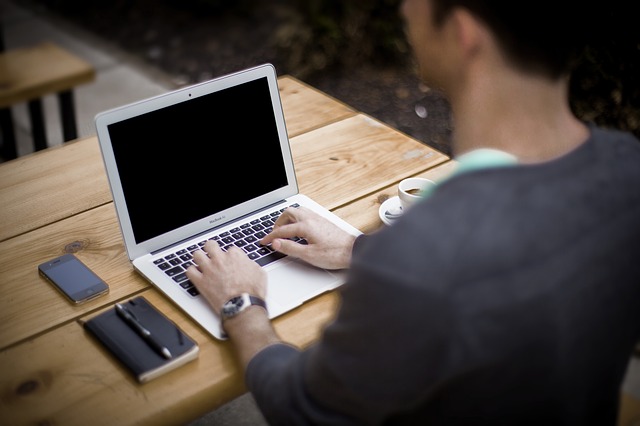 For writers, guest posting is one of the best ways to find larger audiences. For readers, guest posts are vital sources of useful information. And, for sites that host them, guest posts are an excellent way to attract more visitors.
Guest posts are beneficial for everybody. The problem is, they're getting harder and harder to find. Many popular writing sites already have more content than they can use. And, with the proliferation of sponsored content and do-follow link building, some sites have eschewed guest posting entirely.
So, as a writer, where can you find beneficial guest posting opportunities? In this post, we'll show you three ways to do it. Let's begin.
1. Check Websites You Love
You're a writer, so there are likely tons of writing websites you visit every day. Many have blogs about technique, publishing, grammar, and more. If so, they likely offer guest posting opportunities, too.
Check all around the site for details. You could do a simple Command + F search on your keyboard, then type in "Guest posting," "Guest blogging," or "Write for us." You might also scroll to the bottom of the homepage and look for guest posting on the site map. Finally, try checking the blog itself for instructions on how to submit.
Finding instructions is an essential step for several reasons. First off, you need to determine if the website needs guest posts at all! Popular sites often receive a vast amount of submissions each day, so they might refuse new ones for weeks or months. Knowing that upfront saves everyone time.
Second, guest posting pages describe in greater detail what topics the website needs. For example, if you submit an article about lawnmowers to a writing website, you're just wasting their time and your own.
Third, these pages inform you how to submit. There might be a special email address, document format specifications, or subject line preferences. Read all guidelines carefully before submitting.
2. Search on Google!
Search engines aren't just useful for dubious medical self-diagnosis. They're also a fine way to find guest posting opportunities.
If you opt for this method, start general, then narrow your searches. For example, the query "guest posting" is probably a bit too broad; it yields mostly tips on guest posting and general education pieces. The query "submit a guest post" appears far more useful. On the first page alone we see results for reputable sites such as ShoutMeLoud, SEO Hacker, and Forbes.
The advantage of a web search is that Google organizes search results by domain authority, among other factors. This essentially means that more popular sites will appear on the first few pages of search results. For a guest blogger like yourself, that's a good sign. You're doing this partially for exposure. So, if a page ranks well on a Google search, it's a popular site.
The disadvantage of Google, however, is the extra noise. You might notice ads and educational materials in your search. These might be helpful for getting started, but not especially relevant if you've graduated from education to action. Sift through the noise to find relevant results.
3. Ask Your Friends
As a writer, you probably have many friends who are also writers. If they have websites, offer to swap guest posts with them.
If you write in the same genre, topical overlaps should be easily found. If not, find common ground. Agree on topics before you start writing so neither writer pens an article on a topic already covered by the other.
This is one of my favorite methods because you get to work with your friends toward a shared goal—bringing new visitors to each other's web pages! Furthermore, you'll likely feel a greater allegiance to a friend than some random site you found on the internet.
In Conclusion
No matter what method you choose to find guest posting opportunities, make sure you get a link back to your site and/or social media accounts every time. You're writing a high-quality post for another site (often for free), so the owners of the site should give you exposure to their audience in return.
Use these guest posting ideas to expand your audience. And make it count!
---