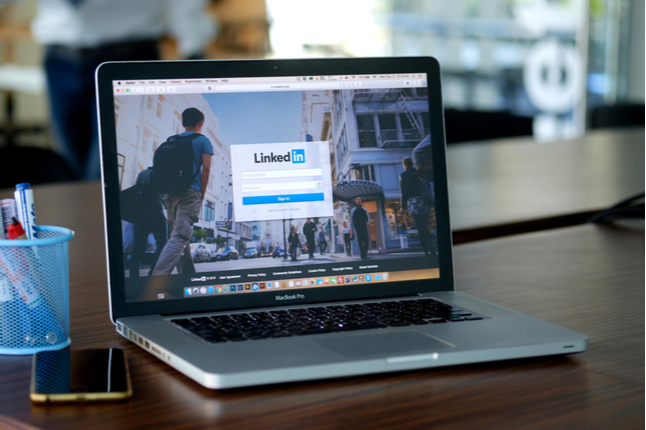 LinkedIn is hands-down the best platform to generate interest and find connections in the business world. Most professionals use LinkedIn to find work, promote their ideas and experience, or to connect with businesses and professionals around the world. It's like networking on steroids. LinkedIn lets you find common interests and connect with like-minded individuals in the professional realm.
If you're not on LinkedIn, you're virtually invisible.
Why publish on LinkedIn?
You have valuable experience and expertise from which others can learn. Sharing that information not only benefits peers, co-workers, and others but can help you find customers or clients who will pay for your knowledge.
Everything from business book recommendations to suggestions for improving performance or boosting sales is valuable information to the professionals on LinkedIn. If you have experience or expertise in certain areas, other professionals can benefit from your insight.
What information works best on LinkedIn
If you want to publish on LinkedIn and set yourself apart as a thought leader, the following stories are valuable:
Speeches, presentations, training, videos, and workshops, especially if based on years of experience and expertise in a certain field.
Books, podcasts, blogs and newsletters you share will help others narrow their search for valuable content to consume.
Stories about how you handled clients, co-workers, or vendors will help others respond appropriately in similar situations.
Advice you've gleaned from years of experience and can offer to those just starting out.
What you've learned from mentors can help others in your field gain from your experience.
How you achieve a work/life balance is interesting to a lot of professionals today.
Can you think of other information you can offer to business professionals to help them manage time, create a positive work environment, gain new clients, or generate ideas? How can you combine content, images or video, and commentary geared towards starting conversations? Because ultimately, you want to interact with professionals on LinkedIn.
Tricks to generate interest in your content
You don't have to be an influencer to generate interest in your content, although it helps. If you have innovative, fresh content that helps business professionals get ahead, your ideas will grab readers' attention. You want to generate enough interest within and outside your circle of influence so others will follow your subsequent articles.
One tip is to make sure you set your public profile visibility to "everyone." That means that everyone can see your content and follow you.
The best times to post are usually early in the week, from Sunday to Tuesday mornings. Test your specific time zone to find the best hours that gather the most attention. Beyond posting at optimal times, though, is quality content that others want to read and follow. Make sure you edit your work extensively to make sure you're posting the best you have to offer. For example, preview it before you post to make sure it's visually appealing and free of grammar, stylistic, and other errors.
Another trick is to include video or images. People love to see what your post is about before they read. You can provide quick, rich content when you accompany your post with video or images that speak to others.
Finally, ask questions. Interact with your audience. Get a conversation going that extends well beyond the import of your content. When you engage with your audience, you create connections that extend well beyond LinkedIn and can lead to experiences and opportunities beyond your usual realm of influence.
Beyond generating leads, LinkedIn gives you greater exposure to a wider audience. You may pursue prospects in industries you'd not have encountered otherwise. And your readers and fans could share your LinkedIn content on social media platforms like Facebook or Twitter. It extends your exposure beyond your connections, opening you up to others who follow your future posts. You could encounter raving fans who follow you for years to come.
Final thoughts
LinkedIn gives you access to its 780+ million subscribers. Where else do you have that potential reach? Make the most of its giant, extensive platform by posting relevant and engaging content that stirs people to action. You want to start a conversation that leads professionals to you as a thought leader and expert in your field.
Defining your goal for posting on LinkedIn is important to make sure your content reflects your intention. If you want to generate interest, publish unique content that pushes the boundaries of what's already out there. If you want to build awareness of your company, use more anecdotal content. Show professionals on LinkedIn how your organization makes a difference to companies and individuals using your products or services.
More importantly, don't post duplicate content on your website and LinkedIn. Keep it fresh, unique, and compelling so professionals want to follow you and consume your content.
Finally, realize that you're starting with an audience who have a connection with you. What is it you want them to know, understand, or learn? Use the platform as LinkedIn intended it: to connect better with others.
Want to learn more more great business writing hacks? Download this free book now: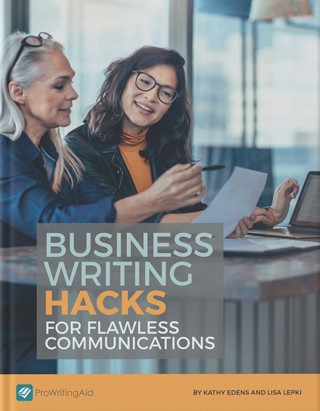 Writing is an essential element of nearly every profession today. Whether you are drafting a proposal for a major prospect or collaborating by email, strong communications help colleagues and clients understand your ideas. Errors and awkward writing can make you lose credibility.
Download this guide to learn the techniques professional writers use to write clearly and persuasively.
---