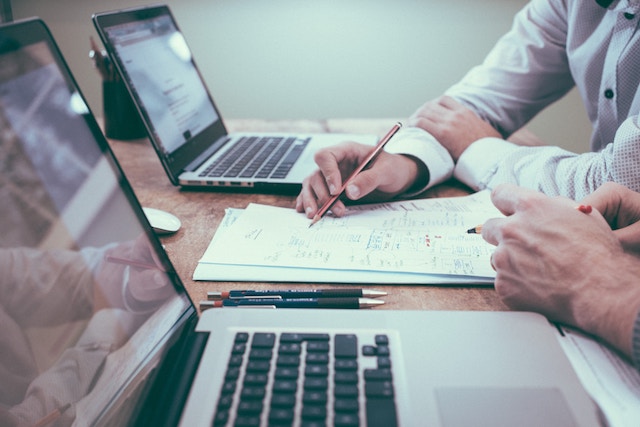 Nobody said you had to be a starving artist to be a successful writer. In fact, business writing is rather lucrative, thanks in part to the internet. Think of the massive need for online material. Not only do businesses need constant, fresh content for their blogs and other articles, but they also need web page content, sales content, and sometimes technical writing.
Each of the following types of business writing can be lucrative once you've built a strong portfolio, established a solid reputation, and learned how to build business relationships that last.
General Business Writing
Companies need a lot of written communications such as press releases, case studies, white papers, blog posts, articles, and other business documents like annual reports. When you prove that you can write compelling content that grabs readers' attention, you'll be a valuable asset to any client.
The great thing about being a freelancer is you're a business expense and not on the company payroll. Companies save by not having to pay Social Security and other taxes, benefits, vacation and holiday pay, and the other perks they provide to employees. That means they can afford to pay higher rates for great writers.
Sales Copywriting
This includes any type of persuasive writing. For example:
Direct response content for print or online
Sales letters
Sales and landing pages for websites
Advertorials
Video sales scripts
eBooks and courses
If you're really good at persuasive writing, you can make great money in this field. Not only can you charge high rates, but you can also get a percentage of the sales made from your writing. For example, say you negotiate 3 percent of the sales, and your letter generates over $2 million for the company. That's a tidy profit of $60,000 over and above your fees for writing the letter. Do that a couple times a year, and you're talking bank.
Technical Writing
Have you ever tried to read a technical manual on how to set up an entertainment system or some other electronic equipment? Then you know how important quality technical writing is. If customers can't understand how to set up and operate their products, the company could lose customers.
If you can take the technical and make it understandable, you'll be in high demand. Consider how appliances, electronics, equipment, cameras, and a bevy of other products come with instruction manuals. Someone has to write those. It might as well be you.
This type of writing isn't glamorous but it pays well. Many technical writers today are contractors who work from their homes.
Final Thoughts
Most business writers specialize in an industry or a document type. For example, a direct response copywriter who specializes in long-form sales letters for the financial services industry can make a lot of money through service fees and a percentage of sales. On the other hand, some business writers specialize in writing white papers for a couple of industries.
Another distinction business writers make is between B2B and B2C clients. B2B (or Business-to-Business) covers those companies who sell a product or service to other businesses, and B2C (or Business-to-Customer) are those who sell a product or service directly to a customer like a retail store.
What you specialize in will depend on your experience and interests. Finding a targeted niche will make it easier to market your services to those companies who need your business writing services.
---