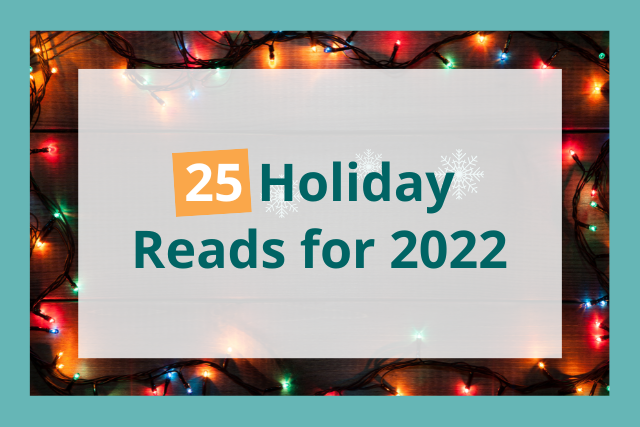 'Tis the Season, folks! We're tipping our hat to the 25 Best Christmas Books Ever Written.
While we thought this would be easy, actually there are so many great tomes from which to choose. It's hard limiting the list to just 25. But here they are…
This has to be at the top of the list of best Christmas stories ever. It's such a classic because it defines Christmas spirit for everyone. Ebenezer Scrooge has become synonymous with—and can replace—the word "miser." As Scrooge is visited by three spirits, Christmas Past, Christmas Present, and Christmas Future, he learns to see his life with new eyes.
Another classic at the top of the list, Grinch is also a word synonymous with a bitter, small-hearted individual who, during the story, comes to realize what Christmas is really all about. From the master of proving deep, philosophical truths through rhymes, the Grinch is vintage Dr. Seuss at his finest.
Not quite a book, the short story The Gift of the Magi is a wonderful tale of two hearts willing to give their most prized possession to make someone else happy. This amazing story expresses what self-sacrifice looks like between two people who truly put the other's greater good before anything else.
How many out there have this beautiful poem memorized? St. Nick and his eight tiny reindeer make Christmas Eve the most magical night of the year for everyone, not just children. "The moon on the crest of the new fallen snow gave the luster of mid-day to objects below." Doesn't that set the perfect scene for the jolly old elf?
Another Christmas classic, The Polar Express was awarded the prestigious Caldecott Medal back in the 1980s. This fantastic story centers on a young boy who wakes up the middle of the night by a train. The train is headed to the North Pole, so he climbs aboard and gets to meet Santa Claus.
For over 200 years, the tale of the Nutcracker has been told at Christmas time. Think of a Christmas present come to life and a young girl following her Nutcracker through various adventures. And if you haven't seen the ballet, take your kids, nephews, or nieces and spend an afternoon watching this amazing story on stage.
Back in 1939, the department store Montgomery Ward commissioned Robert L. May to write a Christmas story they passed out to over 2 million children who visited their stores. May's brother-in-law, Johnny Marks, seeing how popular the story became, wrote the famous song we all know and love. It wouldn't be Christmas without Rudolph.
The Herdman children were "the worst kids in the history of the world." When they take over the annual Christmas pageant, what most worry will be the worst Christmas pageant ever becomes a time to hear and learn the Christmas story through new eyes. Six rowdy kids re-imagine what Christmas is all about.
Andersen has several stories that epitomize the beauty and wonder of Christmas time for children. The Little Match Girl tells the story of a young girl trying to sell matches because she's afraid to go home with no money. She is poorly dressed, and no one seems interested in her matches, so she imagines herself in heaven with her grandmother.
The Brothers Grimm told the fantastical tale of a shoemaker who discovers a beautiful pair of shoes were made for him when he wakes up one morning. As happy and astonished as he is, he is determined to find out who he should thank for this delightful present. He finds two little naked dwarfs quickly and efficiently creating beautiful shoes they leave for him to sell.
As everyone gets into the Christmas spirit, Charlie Brown wonders if everyone has forgotten what Christmas is all about. Leave it to the entire Peanuts gang—Lucy, Linus, Snoopy, and more—to help Charlie Brown with some holiday surprises that make him feel merry again.
Every Christmas, Tolkien's children would receive a letter from Father Christmas. In each, he details the experiences and adventures Father Christmas faced over the past year sprinkled liberally with some life lessons. This book compiles all of these short stories together for you to enjoy with your children this Christmas.
Looking for a holiday romance? You may need to be willing to wait. Laurie doesn't believe in love at first sight. Or, she didn't until she locked eyes with a perfect stranger through the bus window. The next time she sees him, he's being introduced to her as her best friend's boyfriend. What follows is 10 years of missed opportunities, heartbreak, friendship, and destinies reconsidered.
Published in 1956, Capote wrote this autobiographical tale of a rural Alabama boyhood that has become a classic Christmas story. Seven-year-old Buddy opens the Christmas season by crying out to his cousin, "It's fruitcake weather!" A Christmas Memory shows an enduring friendship between two young and old souls sharing memories of their holiday rituals.
There were 25 little tin soldiers made from a single tin spoon, but the last one only had one leg because they ran out of tin for the mold. But he still stood strong and erect on his single leg and had some marvelous adventures despite his differences. Out of all these sturdy tin soldiers, the steadfast tin soldier was the remarkable one.
16. Little Women by Louisa May Alcott
A beloved classic, Little Women shows the lives, loves and struggles of a family of females who work hard to survive a New England winter during the Civil War. It goes beyond just a Christmas tale though as it explores love and death, war and peace, conflicting personal and family responsibilities, and much more.
Author of the much-loved The Wonderful Wizard of Oz, Baum also wrote this fantastical story of the life of Santa Claus. Read how Santa Claus learned to make toys, how he picked out his reindeer and why he visits every child in a single night.
In The Snowman, a young boy awakes to a still and silent world thanks to one of the heaviest snows he's ever seen. The entire world seems caught up in a magical day, and he makes a snowman who magically comes to life. Then the snowman takes the boy on a wonderful adventure to the North Pole.
Written as a short story in 1943, The Greatest Gift is the basis for the movie, It's a Wonderful Life. In it, George Pratt is suicidal on Christmas Eve when he's visited by an angel who shows him what life would have been if he'd never been born. He realizes that he truly values his life and vows not to waste it.
20. The Snow Queen by Hans Christian Andersen
Andersen wrote some of the most enduring tales everyone needs to read. A classic fairy tale, The Snow Queen is about how strong and enduring childhood friendships are. One little girl searches for her friend abducted by the Snow Queen and taken to her frozen palace.
Originally from a piece written for radio, the poem was recorded by Thomas in 1952. The story is an anecdotal retelling of Christmas from the view of a young child and is a romanticized version of Christmases past, portraying a nostalgic and simpler time.
It's 1914 during World War 1. A Christmas truce breaks out in the trenches on both sides of the conflict. In Silent Night, Weintraub gives an in-depth analysis of this forgotten Christmas story that shows humanity even in the face of death and destruction.
In 1896, a young girl named Virginia wrote a letter to The New York Sun asking if Santa Claus truly existed. Reporter Francis Church wrote the paper's response, which became an instant classic read to children everywhere. It tells the truth behind Santa Claus and Christmas in heartwarming detail.
In tiny Pine Cove, California, a young boy witnesses Santa Claus being hit by a shovel and presumed dead. The Archangel Raziel comes to earth to answer the young boy's prayer that Santa come back from the dead. But he flubs the mission and suddenly the town is plunged into Christmas chaos, culminating in a horrifying holiday party.
"And there were in the same country shepherds abiding in the field, keeping watch over their flock by night. And, lo, the angel of the Lord came upon them, and the glory of the Lord shone round about them: and they were sore afraid. And the angel said unto them, Fear not: for, behold, I bring you good tidings of great joy, which shall be to all people. For unto you is born this day in the city of David a Saviour, which is Christ the Lord." — Luke 2:8-11
Final thoughts
I still remember my favorite Christmas book as a child, Santa Mouse by Michael Brown. What was your favorite Christmas book, and did it make the list? Let us know in the comments below. And have a very Merry Christmas and a Happy New Year!
Are you preparing to write your own novel in 2023? Download this free book now: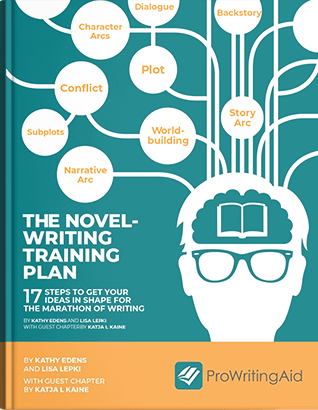 So you are ready to write your novel. Excellent. But are you prepared? The last thing you want when you sit down to write your first draft is to lose momentum.
This guide helps you work out your narrative arc, plan out your key plot points, flesh out your characters, and begin to build your world.
---