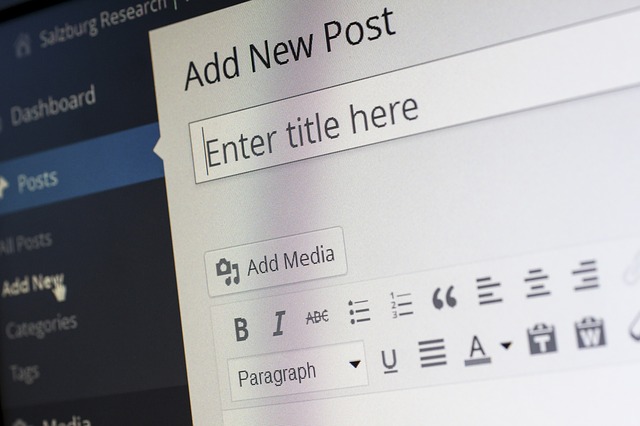 As the way people consume content changes, so too do marketing strategies. This is also why blogging has become so popular these days. People want actionable insights that are engagingly written and cleverly presented.
But while good content provides value for readers, it cannot just shine on its own. The way it interacts with its audience is much more important. You might have exceptional writing skills up your sleeve, but that alone won't guarantee success. Great arguments are often left undiscovered under the weight of poor presentation.
This is where readability comes in. Readability refers to how easily your audience receives your message. Posts with better readability usually have greater outreach and a higher degree of engagement. Complex writing only makes it harder for your audience to engage with you in any meaningful way.
The crux of your content might be similar to others, but how you present it makes all the difference. With all this in mind, this post will outline a few key ways you can improve your blog's readability.
1. Work on your outline
Poorly structured blogs come across as lazy and unreliable. Spending time on your outline results in better organization, which adds weight to your words. A good outline includes well-sectioned portions, appropriate headings, and relevant sources.
Use ample headings and subheadings. They help with search engine optimization, make your content clear, and also allow readers to choose what they want to learn from your copy.
Keep your headlines catchy but concise. You want to attract your audience while making sure that they quickly know your article's theme. A good headline will pull your audience to your blog.
Stay concise and to the point. Once you start writing, remember to only include statements that add to your argument. Going off on tangents will waste the reader's time and reflect poorly on the larger point you're making.
2. Pay attention to language
Language is critical. You want to make sure that your words flow smoothly, and that your sentences don't take long to read. An elaborate vocabulary is great to have, but use it with caution in blog posts! It's just the nature of the medium; online readers feel at ease with simpler words.
Ditch the jargon for layman's terms. This will help more people understand what you mean. Complex jargon or purple prose is likely to confuse readers and slow them down.
Proofread a couple of times. Grammatical errors and typos break the natural flow of your sentences and reflect very poorly on your brand.
Opt for the active voice. This is a lot more engaging than the passive voice. Not only that, but the active voice is easier to follow – especially for lengthier pieces.
Write like you talk. Sticking to a conversational tone will help readers connect with you better. This can make it a lot easier to garner a decent following.
3. Organize your paragraphs
Have you ever read a really long paragraph, gotten distracted in between and then played detective to find the last word that you registered? It isn't a pleasant experience. Disorganized writing makes readers take much longer to get to the end, if they last at all!
Divide text into short paragraphs. Long paragraphs come off as intimidating. Information is best consumed in smaller chunks so we swear by short paragraphs (even one sentence long!)
Use short sentences. This is a good way to state your points. Longer sentences tend to lose readers in their complex flow. Shorter ones make it easy to track your argument.
Create numbered lists and bullets. You should opt to do this wherever you can. These allow readers to quickly skim through portions and extract vital information.
4. Enhance the visual structure
Aesthetics are so important. If it isn't obvious already, humans by nature are pulled towards visually appealing things. They like clarity and variation and blog posts are no different. Are you surprised that articles with images get 94% more views?
Add images to your blogs. This will help you improve the outlook of your blog. It makes your argument more interactive and produces breaks for the reader.
Use a sizeable font with an easy-to-read style. Elaborate scripts might look fancy, but they are also hard to comprehend. When we're talking fonts, simple is better.
Add adequate white space. This can help you create breaks in your content flow. It adds organization to your text and provides a chance for the reader to breathe.
So how readable is your blog post?
Readability indices can help you gauge how complex your text is. There are writing tools online that analyze your text and score it in terms of readability. These algorithms include:
The Flesch Reading Ease Score
The Coleman-Liau Formula
The Automated Readability Index
The Dale-Chall Grade
These algorithms use different formulae to measure readability. The scores indicate which grade level your language is best suited to. The optimal level is grade 7; it entails a fair amount of sophistication, but also requires the ability to make text simple when it needs to be.
These indices can help writers make revisions and simplify their blogs. Bloggers can ultimately use these insights to extend their reach and grow their audience.
Using tools to improve readability
If you follow the tips presented on this blog, you're well on your way to simpler, more readable blogs. However, you can also choose from several writing tools on the market that can help you improve the way you write.
One of these is ProWritingAid. It helps writers write, analyze and edit their text, all from one place and no matter what format. ProWritingAid has the power to generate in-depth reports that assess the quality of your content and pinpoint areas that need work. As an example, it can highlight portions that are difficult to read so you know where to make your edits.
While it is important to bear in mind the best practice outlined in this blog post, readability tools such as ProWritingAid can be a fantastic addition to your writing process. They provide you with tangible markers that you can work on improving with time.
Conclusion
Smart blogging is really only about two things – providing value to readers while improving their overall experience. Writers are usually well-versed in their trade; what they struggle with is structure.
Knowing your target audience is critical in this case. You will know the level of word complexity that your audience can easily handle. Writing content geared towards them translates to care – your brand could quickly become a favorite.
It really doesn't have to be complicated. Readers appreciate brands that value them and try to enhance their user experience. Become a regular addition to their reading roster by writing easily readable content. Your audience will love you!
ProWritingAid is a grammar checker, style editor, and writing mentor in one package. Try it free today!