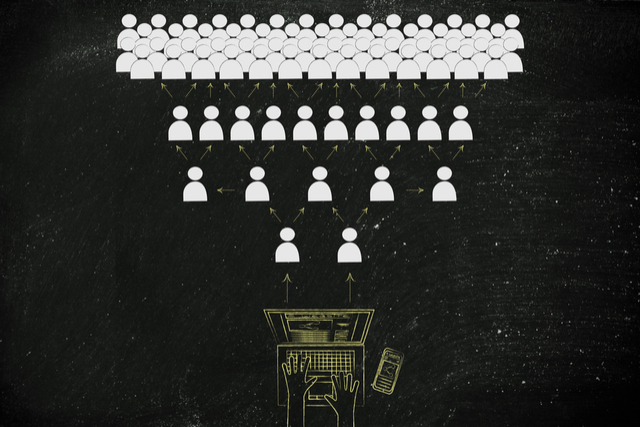 Consider the reach journalists get when they syndicate their columns across a larger audience. Did you know you can syndicate your blog posts beyond your own website? You'll run into SEO issues having the same content in various sites around the internet, but we have a way around it. Keep reading to learn more.
What is syndication?
Syndication is giving other parties on the internet permission to post a copy of your already-published content, in part or in whole, on their website. You'll get an attribution back to the original content on your website.
This differs from guest blogging. When you guest blog for another site, you're creating new and fresh content attributed back to your website's home page or a landing page. There is no copy of the content on your website.
Why should you syndicate?
Like guest posting, syndication gets you in front of a larger audience. And also like guest posting, you want to syndicate to sites whose business interests are the same or similar. You want your content to be informative and relevant to their audience.
Target websites with a higher authority than your site. When you choose a respected authority, the exposure you get brings its own reputation and visibility benefits. Syndicating your content to higher authorities gives your content lift as their luster rubs off on you.
When to choose syndication?
You obviously don't want to syndicate all your content, because then your site won't have any unique and fresh content. And you want to syndicate your best work because it will generate more interest, making readers eager to go to your website looking for more of the same. However, you want to keep some of your best on your site so visitors find value and relevance. The key is to find the balance.
How much to syndicate depends on where you are in growing your business. If you're just starting out, be aggressive with your content outreach. This helps you build your reputation and gives readers an incentive to visit your website. Choose higher authority websites though.
If you've already established your reputation, be more selective in when and what you syndicate. Still use your best work, but perhaps more sparingly.
How to get around duplicate content
Syndicating puts duplicate content on the internet, not good for your SEO. If you set it up correctly, though, the search engines won't have a problem. Here are the best four ways reported by Search Engine Land on its website:
1. rel=canonical
"The best solution is to have the site syndicating your content place a rel=canonical tag on the page with your article, and have that tag point back to the original article on your site. This tells the search engines that the syndicated copy is in fact just a copy, and that you are the original publisher. Better still, any links to the syndicated copy will accrue to the benefit of the original article."
2. NoIndex
"The second best choice is to have them NoIndex their copy of the article. By telling the search engines to keep the syndicated copy out of the index, you solve the duplicate content issue. In addition, links from the syndicated article copy back to your site will still pass PageRank. However, this solution is not as good as the rel=canonical tag; with NoIndex, it is likely that much of that PageRank will be passed out of the copy of the article to sites other than yours, and the rel=canonical passes nearly all of it back to the original."
3. Direct Attribution Link
"You should only use the third best choice when you are not able to get the publishing site to accept one of the first two. If that happens, make sure you get a link directly from the syndicated copy to the original article (not to your home page). Most of the time, this is still a good enough signal for the search engines to figure out which version is the original. There is some risk that they will not get this right, but that risk is low."
4. Screw It, Do It Anyway
"There are times where you might want to syndicate content, but the publisher is not willing to implement any of the above three solutions. For example, they may only want to link back to your home page as attribution. This scenario can lead to the higher authority site being seen as the original publisher, with your copy seen as a duplicate. If this happens, the other site will rank for your content and not you. While that may sound pretty harsh, sometimes it still makes sense to do it anyway. When the exposure and reputation-building benefits are high enough, syndication without ideal attribution could still be a good move. Unless traffic to your own site simply does not matter, you should only do this very rarely (if ever)."
What about stolen content?
The shadier side of the internet means that many writers have found their own content on other sites with no attribution whatsoever. We found a great post by Kissmetrics: 5 Easy to Use Tools to Effectively Find and Remove Stolen Content. In this post, you can learn to search the web for stolen content, get that content removed or properly attributed, lodge a complaint if the thief refuses to remove or attribute it, and stop it from happening again in the future.
Final thoughts
Syndicating can be tricky, but by carefully considering your outreach strategies, you can use it to your advantage. Choose your syndication site(s) wisely to make the most of the visibility benefits and the boost to your reputation. Before deciding, weigh the pros and cons to your longer-term marketing strategy. And you may only want to do it sparingly.
---