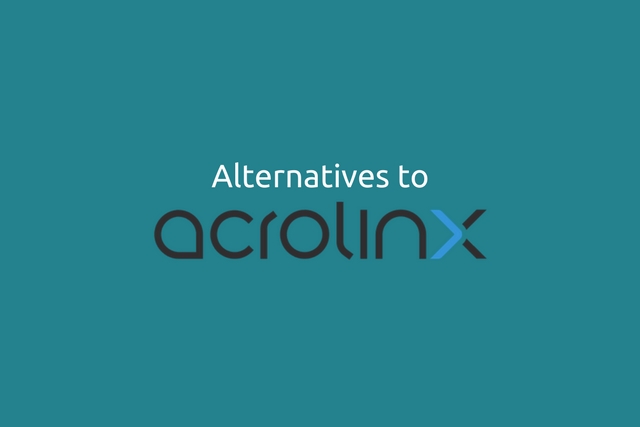 Acrolinx is an authoring and content optimization tool that combines terminology management, grammar checking and style checking. The key benefits of using an authoring system such as Acrolinx for your company are:
Better customer experience of your content
Fewer customer support calls
Greater customer satisfaction
Lower costs for copyediting and translation
Fewer embarrassing errors in your documentation
Faster time to market for your content
Acrolinx is very much an enterprise software offering. As such, it can be very expensive and time consuming to implement Acrolinx as your authoring tool. Acrolinx can only be deployed on-premises [CORRECTION: Acrolinx is also available as a SaaS offering], meaning that you need to host the servers and maintain them. For many small businesses, this is impractical. If you are looking for a more flexible and easier to adopt tool that doesn't tie you in then here are some alternatives for you to consider:
LogiTerm is a solution for translators and terminologists to improve their productivity. Their main focus is reduction of translation costs and their tools are specialized for those users. Compared to Acrolinx, it does not offer the broader capabilities of content improvement. Nevertheless, if you have another tool for your content optimization then this terminology software may be worth considering.
Term Check, as the name suggests, checks terminology in your documents. It includes plugins for Adobe FrameMaker, Adobe InDesign, Microsoft Word, and Powerpoint. In Word, it provides live term checking as you type. This feature is really useful because it eliminates the need to run a separate checking phase (one of the problems of Acrolinx). It also has a clipboard listener for other editors. The term-checking functionality works very well, but it doesn't provide the grammar and style suggestions that are a part of Acrolinx.
HyperSTE claims to produce for clarity and cost efficiency in technical documentation. It does this by allowing you to apply standard technical English (STE) to your content. It is available as an on-premises and as a SaaS (software as a service) offering. It helps ensure that your content complies with approved terminology and your corporate style guide.
This system claims to help you to minimize misunderstandings and translation costs for your technical documentation. It automatically suggests standard sentences and specified terms during editing. We have not been able to see a demonstration of this product, nor is any pricing available.
While the other alternatives to Acrolinx may offer similar functionality to Acrolinx, none of them offer the full range of grammar checking, style improvement and terminology management. Our own software, ProWritingAid, provides all this functionality as well as being easy to use and offering a fair and flexible pricing policy that scales with your company's needs. ProWritingAid can easily be integrated into most CMSs or web-pages and can be used online, or as a plugin to most standard writing software. ProWritingAid also offers an API so that you can tailor it to meet your specific requirements.
If you're looking for an alternative to Acrolinx for your content improvement then ProWritingAid is your best option. To discuss how ProWritingAid can help your business improve its content then get in touch.